The Find X5 Series will be the latest flagship release from OPPO. Following up the Find X3 which we reviewed earlier this year, the X4 naming was entirely skipped probably due to the negative implications of the number in Chinese culture. There were some design cues of their previous flagship that we found to be polarizing for the general public, but as the old saying goes: "Beauty is in the eye of the beholder." Here are some leaked renders of the OPPO Find X5, courtesy of Onleaks.
The Find X5 line is said to be made up of the X5, a Lite version, and the top-shelf Pro.
The included processor will most likely be the MediaTek Dimensity 9000 for the vanilla model and the Snapdragon 8 Gen 1 for the Pro model, both of which are flagship processors for the upcoming year. Onleaks also states that according to rumors, the device might come with a 6.78-inch 120Hz AMOLED display, with the resolution depending on the variant. The Lite and vanilla models might get the FHD+ screen, while the Pro variant will get a QHD+ resolution like its predecessor.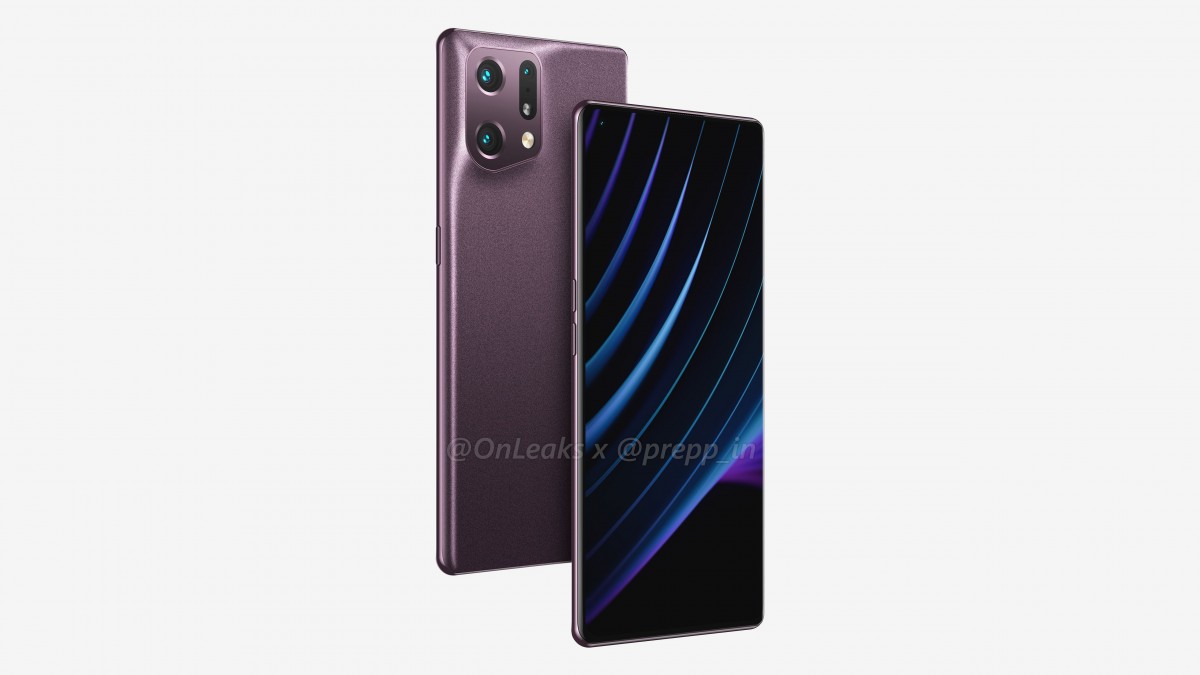 The irregular shape of the 50-megapixel camera module that flows into the device's body lines reminds us of the previous Find X3 lineup. It's a genuine hit-or-miss depending on who's looking. We're also not sure if they'll be including the mini-microscope for the 2022 model or leaving it out entirely.
We'll keep you posted on any updates regarding the OPPO Find X5 smartphone lineup.
Comments (0)