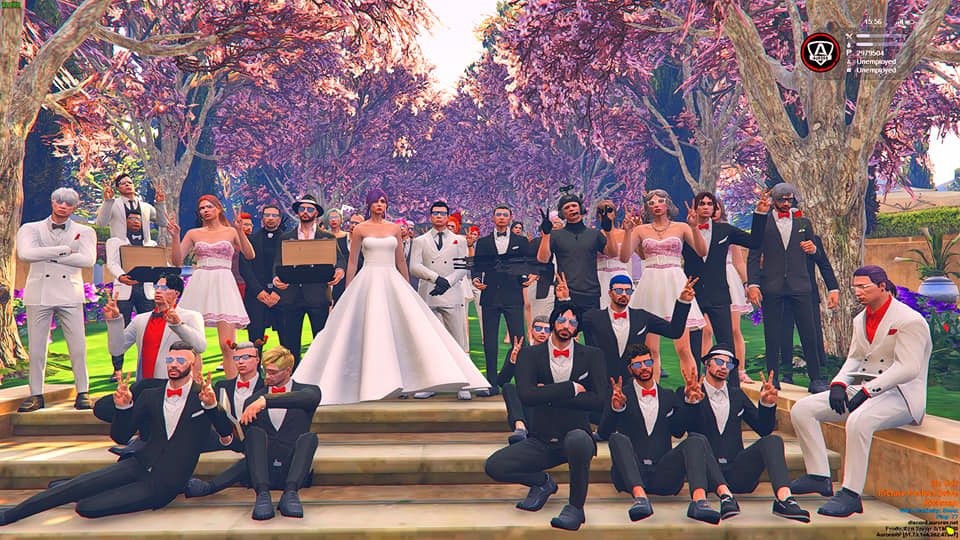 A Filipino gaming couple had their own GTA Wedding with a bunch of their friends, complete with all the accouterments that come with a Pinoy wedding virtually. Filipina gamer, Anna "Storm" Alviola posted throwback photos of her Grand Theft Auto V wedding ceremony yesterday to celebrate Valentine's Day.
Alviola and her husband met playing Counter-Strike Go and started out as Discord friends, with the pair eventually got their in-game wedding in September of last year. Since not a lot of people could attend their IRL wedding because of, well, the plague, the pair decided to hold a separate virtual wedding in Grand Theft Auto.
The ceremony was actually organized by the couple's fellow GTA gang members and came complete with an entourage for each, along with all the stuff you'd associate with a Pinoy wedding. They both exchanged vows online and even had someone roleplaying as a priest.
Grand Theft Auto V is an action-adventure, open-world freedom, and mission-based game. It also has an online multiplayer option where players can play missions with each other. Given the game's open-world nature, a wedding ceremony is theoretically possible, but keeping unwanted guests and wedding crashers is a challenge. The wedding was held in a private server made by their friends through a mod called FiveM. It allowed them to customize a dedicated server for their friends' wedding, this is the same modification usually used by other players to customize servers for private games.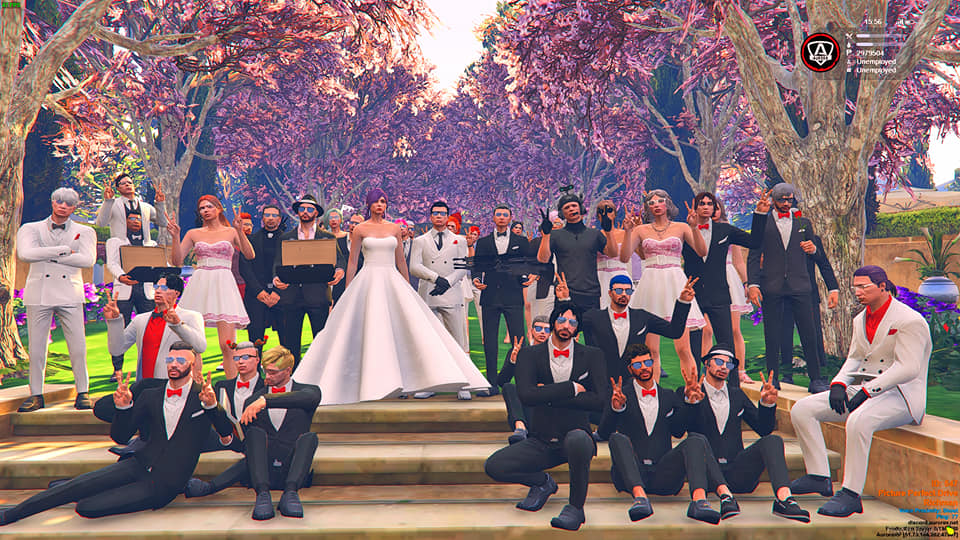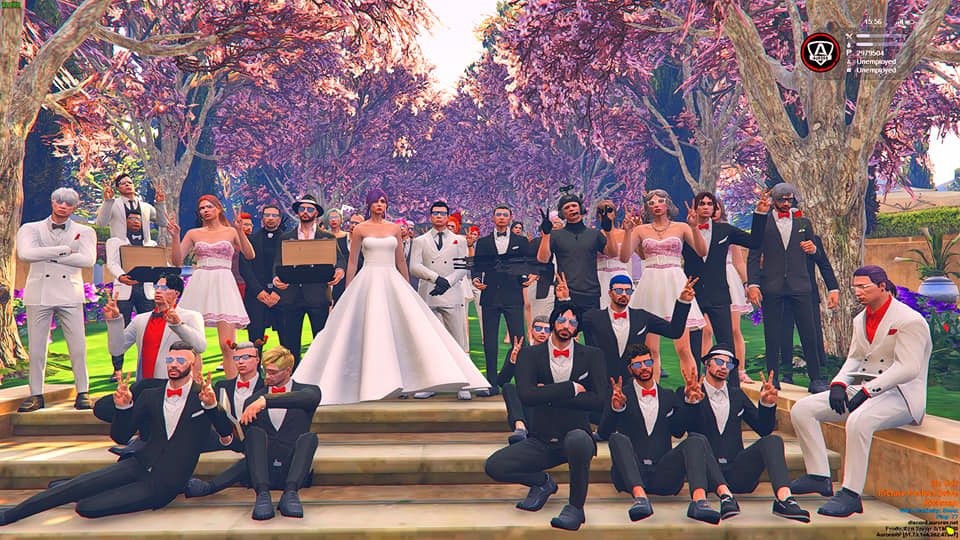 In-game ceremonies are a new trend that started during the pandemic. We've seen different kinds of ceremonies take place on games like Animal Crossing, to show solidarity for causes and even weddings that can be virtually attended by friends. Even though this modern plague has forced us to celebrate milestones events apart, games have allowed us to enjoy our old-normal traditions together. Best wishes to the couple!
Comments (0)