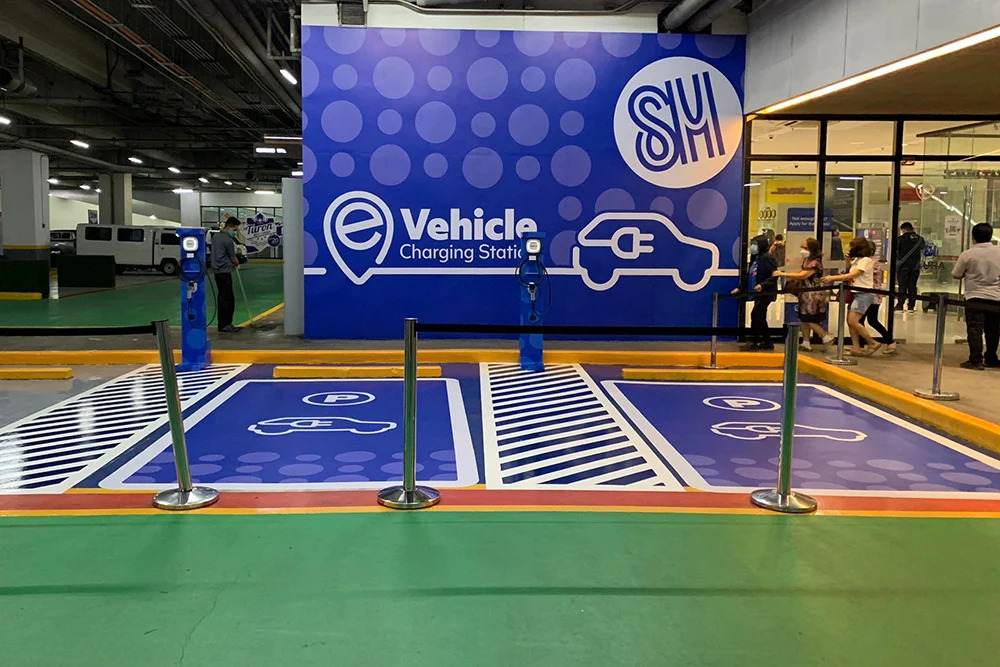 While the Philippines still has a long way to go with the commercialization of EVs, the recently-approved law on electric vehicles includes several provisions in serving customers with EVs. Chief among these include commercial establishments having dedicated charging stations. SM is the latest establishment to add dedicated EV charging stations within the parking lots of its malls in Aura, Megamall, Mall of Asia, and North EDSA.
In its FAQ, SM is offering EV charging for free as of the meantime, and they are using a Wallbox Pulsar Plus 7.4Kw charger that comes with a Type 2 connector. Type 2 connectors are classified as fast chargers that can top up an EV in approximately 4 hours. That roughly translates to a movie and a meal after watching. All of SM's EV chargers are UL-certified, assuring users of peace of mind as far as safety and security are concerned.
Based on the photos shared by Visor, the charging stations can accommodate two EVs at the same time. It's also on a first-come, first-served basis, so those with EVs who arrive at the charging station will need to wait (or forgo charging their vehicles) if both slots are occupied. That should not be a problem for the time being, as there are only a few EV vehicles plying around Metro Manila.
Aside from select SM malls, other EV charging station places include McDonald's Shaw Blvd and Ermita, Unioil Congressional Avenue and EDSA Guadalupe, Shangri-La Fort, and Ayala Malls 30th and Circuit Makati.
Comments (1)