While we have been contemplating if Spotify will match Apple Music by offering HiFi audio for the past few months despite confirming back in 2021 that they will make it available to customers. Recently, Spotify is running surveys that gives a hint of a "Platinum" plan coming soon–at a very hefty price.
This was revealed over at Reddit, where there's a mention of a Spotify Platinum plan that's coming "in the next 30 days". The shared screenshot revealed details about it, and it's going to be very expensive at $19.99/month, or around Php 1.2k when converted.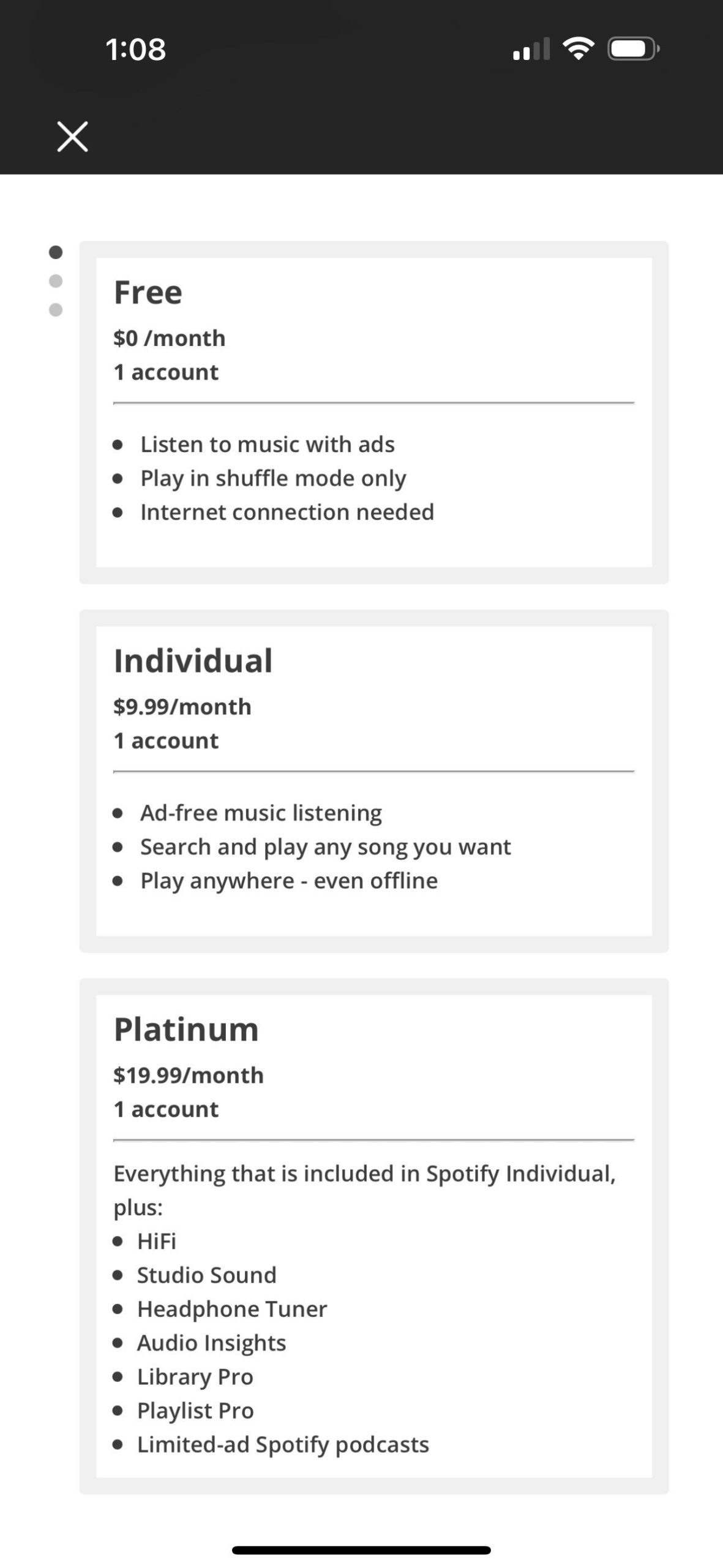 What additional perks are you getting with that heft price? The list mentions additional features like HiFi, Studio Sound, Headphone Tuner, Audio Insights, Library Pro, Playlist Pro, and Limited-ad Spotify podcasts. While we really don't know what do the latter three mean, the mention of HiFi and Studio Sound does confirm that the much-awaited Spotify HiFi plan is happening soon–though we have mixed thoughts about the price.
Apple Music is currently offering Lossless Audio and Spatial Audio with Dolby Atmos for $9.99/month in the US, or Php 129/month in the Philippines. which is the same price as the current Spotifty plan. Assuming that Spotify goes for regional pricing, we think that their Platinum plan might be priced at around Php 500 a month, which might be considered expensive for the normal Filipino if they want to enjoy HiFi audio. For that price, one can already get a regular Netflix plan with some spare change.
Nothing is set in stone yet for this upcoming Spotify plan, but we really think the streaming platform will be adjusting its pricing before making Platinum official for everyone.
Comments (0)