After taking a  hiatus last year in compliance with public safety regulations, Toyota Motor Philippines (TMP) is bringing back the Toyota Gazoo Racing Vios Cup for 2021. Motorsports fans and racing enthusiasts can expect a bigger and more exciting Vios Cup with new racing formats and drivers.
To make the event bigger than ever, TMP is making it more accessible for everyone to watch by streaming it through the Facebook pages of Toyota Motor Philippines and Toyota Gazoo Racing PH. This will also help them comply with public safety regulations as public spectators will be prohibited in the race venue at Clark International Speedway. Despite having the race coverage online, Toyota promised that fans will experience exciting games, activities, and heart-racing fun together with their favorite racers.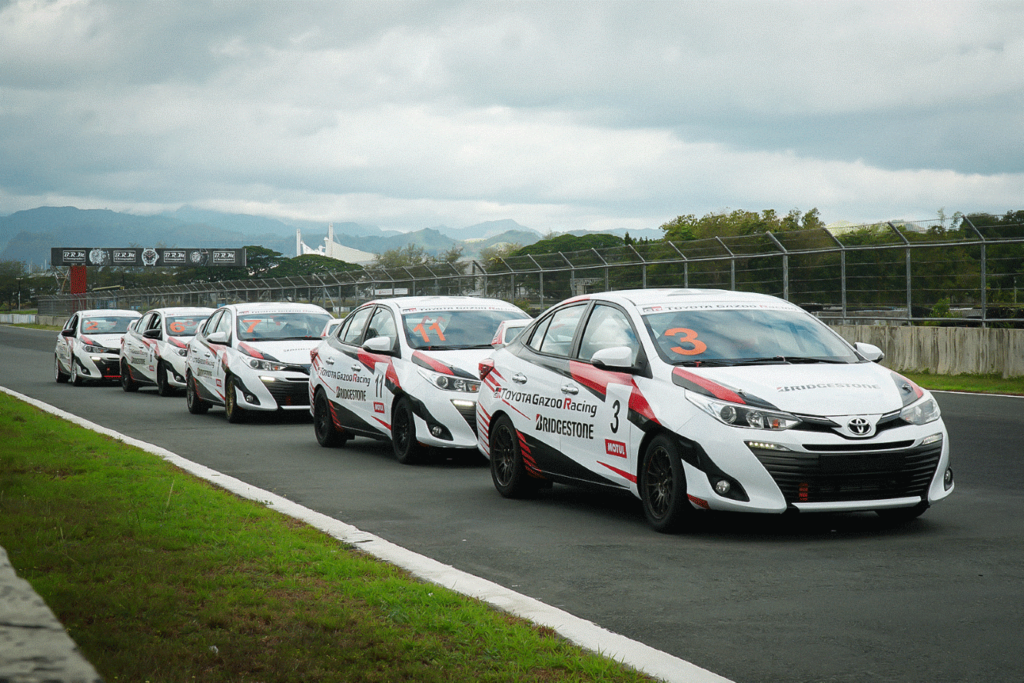 To make things even more fun and exciting this year, the Vios Cup will have two racing events. One is the usual Circuit Championship that features the classic format where drivers race against each other in their respective race classes. The other one is the Autocross Challenge where individual participants will drive across a set of obstacle courses, the goal is to finish the track perfectly with the shortest possible lap time.
Veteran celebrity drivers such as Daniel Matsunaga, Troy Montero, and Fabio Ide will be on the grid to participate in the Circuit Championship. On the other hand, the Autocross Challenge is a star-studded affair with new media personalities such as Alex Diaz, Arron Villaflor, John Manalo, Gab Lagman, Jacq Yu, Winwyn Marquez, Laura Lehmann, and Carla Lizardoracing under Team TOYOTA GAZOO Racing PH.
The Toyota Gazoo Racing Vios Cup 2021 is a huge and exciting event this year. Car enthusiasts will surely be in for a treat, thanks to Toyota Motor Philippines (TMP) for always supporting the local motorsports. So, be sure to catch the track action by following Toyota Motor Philippines and TOYOTA GAZOO Racing PH on Facebook.
Comments (0)