Reiterating its commitment to give back what was lost due to the online hacking incident, BDO issued a new statement, saying that they are "processing the reimbursement of close to 700 clients affected by the recent online fraudulent transactions."
While we're not sure how many were affected by the online hacking incident, but BDO's figure of close to 700 affected accountholders shows the gravity of the situation. These affected accountholders lost as much as Php 100,000 in unauthorized transactions, with each transaction amounting to as much as Php 50,000. These unauthorized transactions were transferred to multiple Unionbank accounts, with the majority of them allegedly belonging to a certain Mark Nagoyo.
"The Bank will shoulder the losses perpetrated by this cybercrime incident," BDO said in its statement.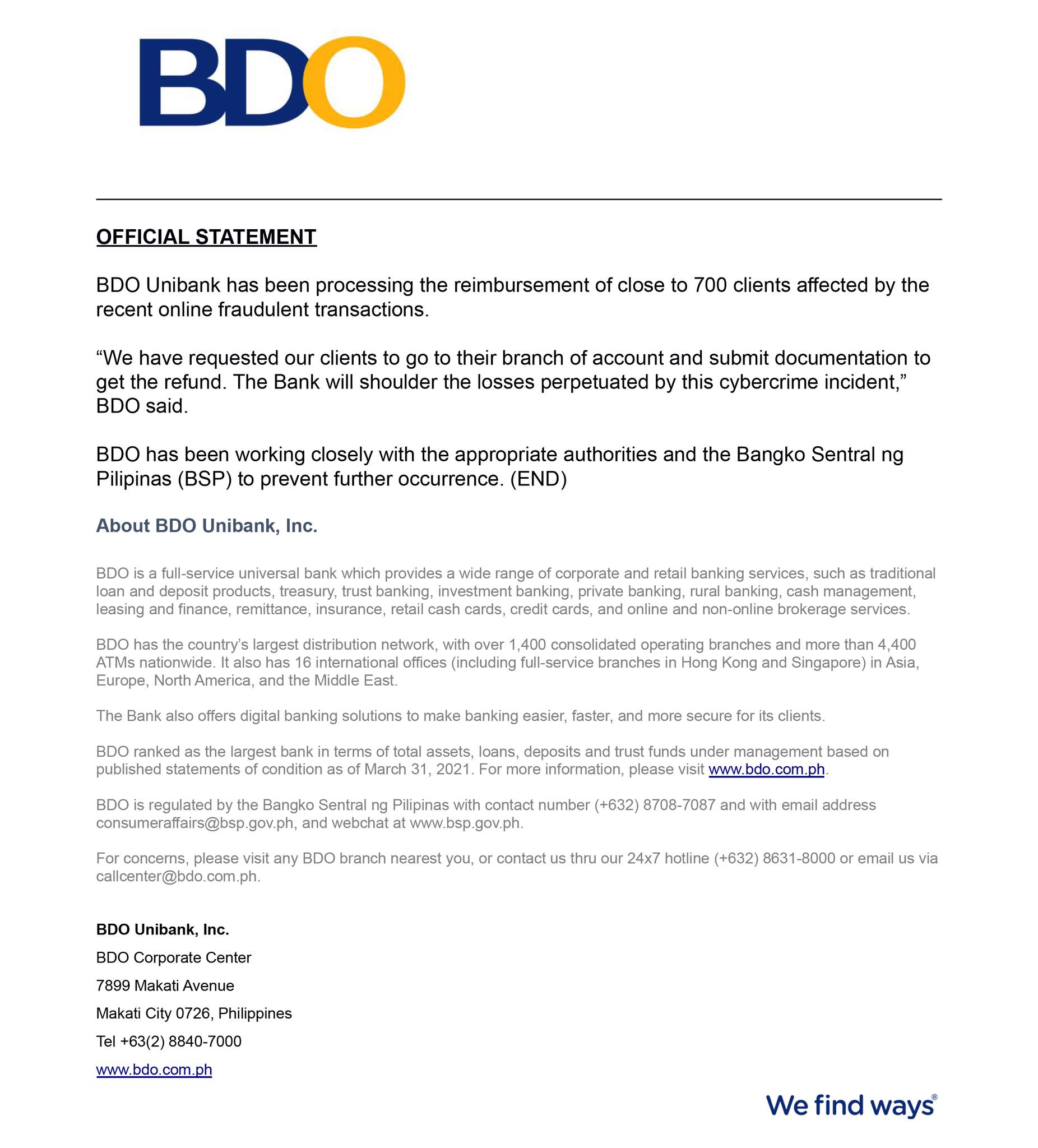 Aside from its reimbursement commitment to affected accountholders, BDO is coordinating with the BSP to investigate the incident. The bank has yet to disclose how much was lost due to the incident, and BSP Governor Benjamin Diokno suspects that the hack was made possible due to BDO's 10-year old service that is due for phaseout in 2022. BDO president Nestor Tan said that they are working on a new version of their web service, which is slated to be available to the public by Q1 2022.