Ahead of the much-anticipated arrival of Disney+ in the Philippines on November 17, Globe and GCash announced their early-bird offerings for those who want to avail of the streaming service. Globe and Disney have been partners since 2015, which makes the partnership exciting.
"We are proud to be the first telco to distribute Disney+ to Filipino viewers who have been eagerly awaiting the streaming service to become available here," said Globe Group President and CEO Ernest Cu.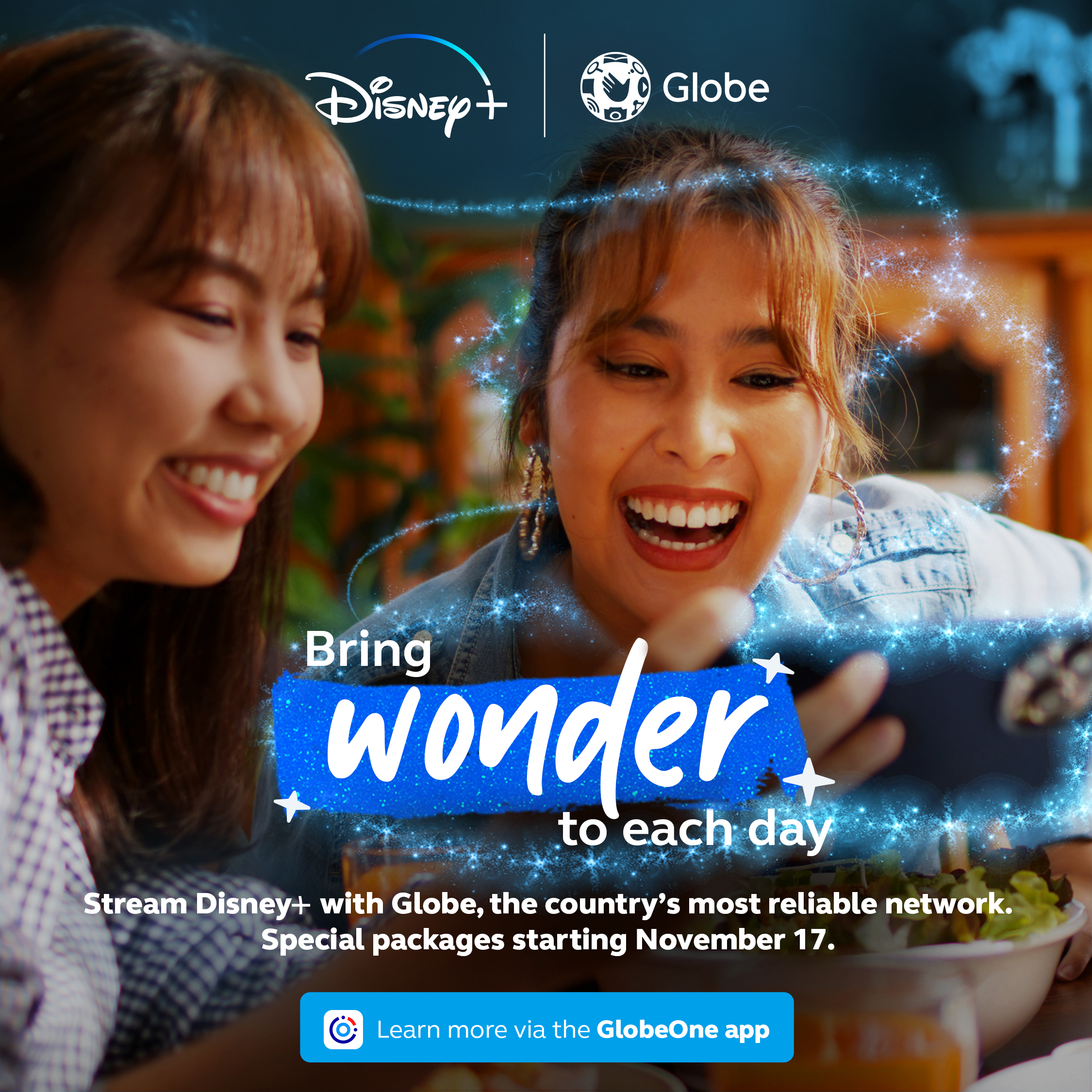 For the partnership, Globe users can avail of Disney+ mobile plan for Php 159/month or Php 1150/year, while those who want to get the Premium plan can get it for Php 369/month or Php 2950/year. Aside from a la carte offerings, Globe subscribers can use their reward points to get a Disney+ subscription at 127 points for a monthly Mobile Plan, or 295 points for a monthly Premium Plan. Prepaid users can use their load credits to subscribe. Postpaid subscribers can charge the subscription to their monthly bill, and Platinum subscribers can include Disney+ in their consumable allowance.
Postpaid customers who apply or renew to GPlan PLUS 1299 to 2499 can get an annual Mobile Plan for Disney+ at no additional cost from November 17 to December 31. Aside from prepaid and postpaid subscribers, those who are under GFiber 2499 and above get an annual Disney+ Premium plan with their plan.
"A good story can entertain us, but a great Disney story does so much more – it mirrors our values, strengthens our convictions, and pushes us forward to embrace each day. It is our wish that this collaboration between Globe and Disney will reignite the spark that compels us to better our lives para pagandahin ang araw-araw," said Globe Chief Marketing OfficerPia Gonzalez-Colby.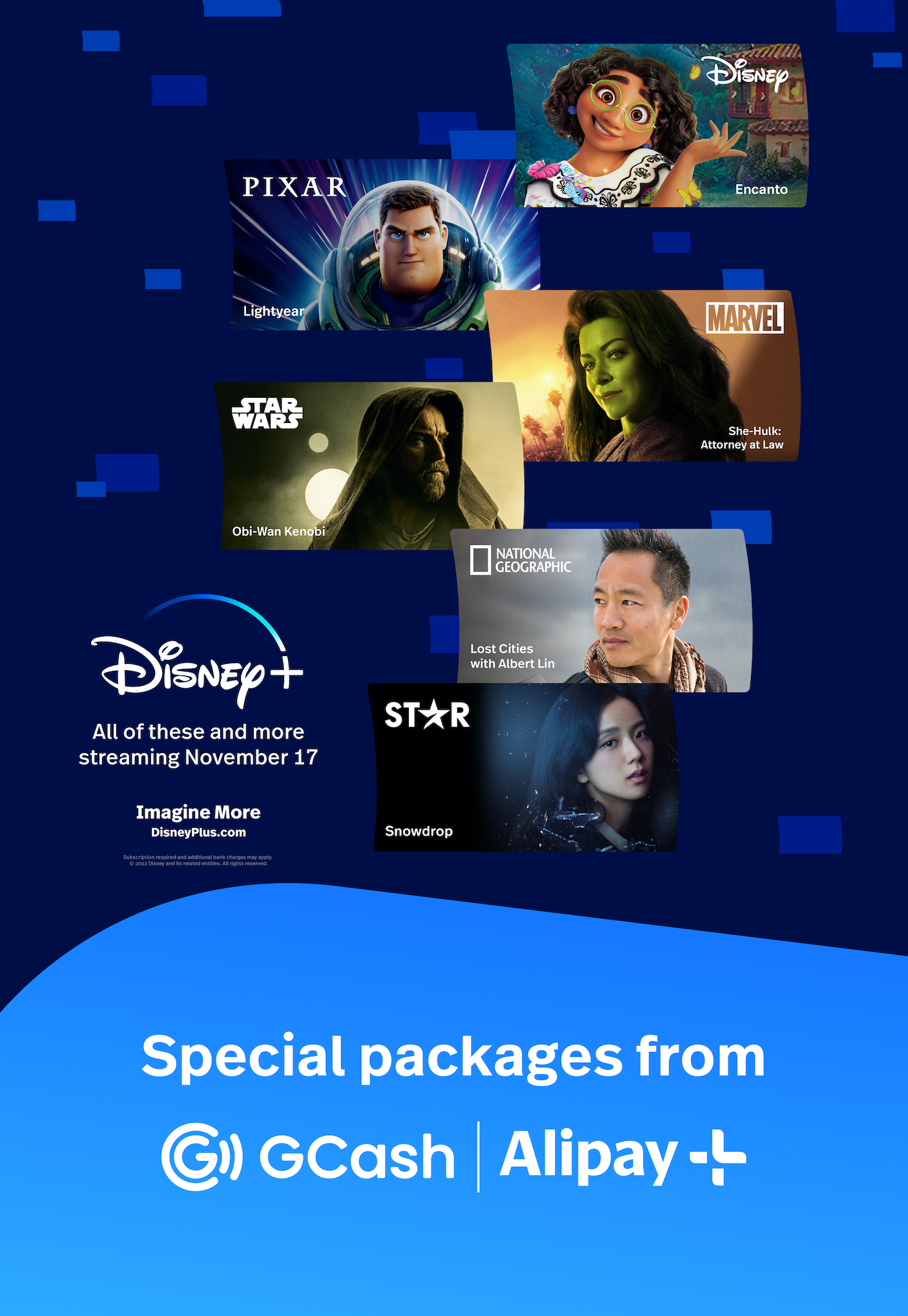 GCash will also have special Disney+ packages as well with their partnership with Alipay+ Rewards. From November 4 to 16, GCash users can avail of the Disney+ Mobile annual subscription for Php 829/year, while those who want the Premium annual subscription can get it for Php 2299/year. That translates to at least 20% savings for both plans–on top of receiving a Php 5 Alipay+ voucher with their purchase.