If you've walked by the SM Mall of Asia concert grounds in the last few days, then you've probably seen something enormous being prepared. That is the 2022 MOA Night of Lights, powered by the Walt Disney Company Philippines (Disney) and Hyundai Motor Philippines (HMPH). It's a drive-through attraction that is separated into seven various Disney-themed zones, in accordance with the brand's most popular characters. With the flashing lights, cheerful music, and riding Hyundai's latest automobiles, it's a magical experience worth immersing yourself and your family into.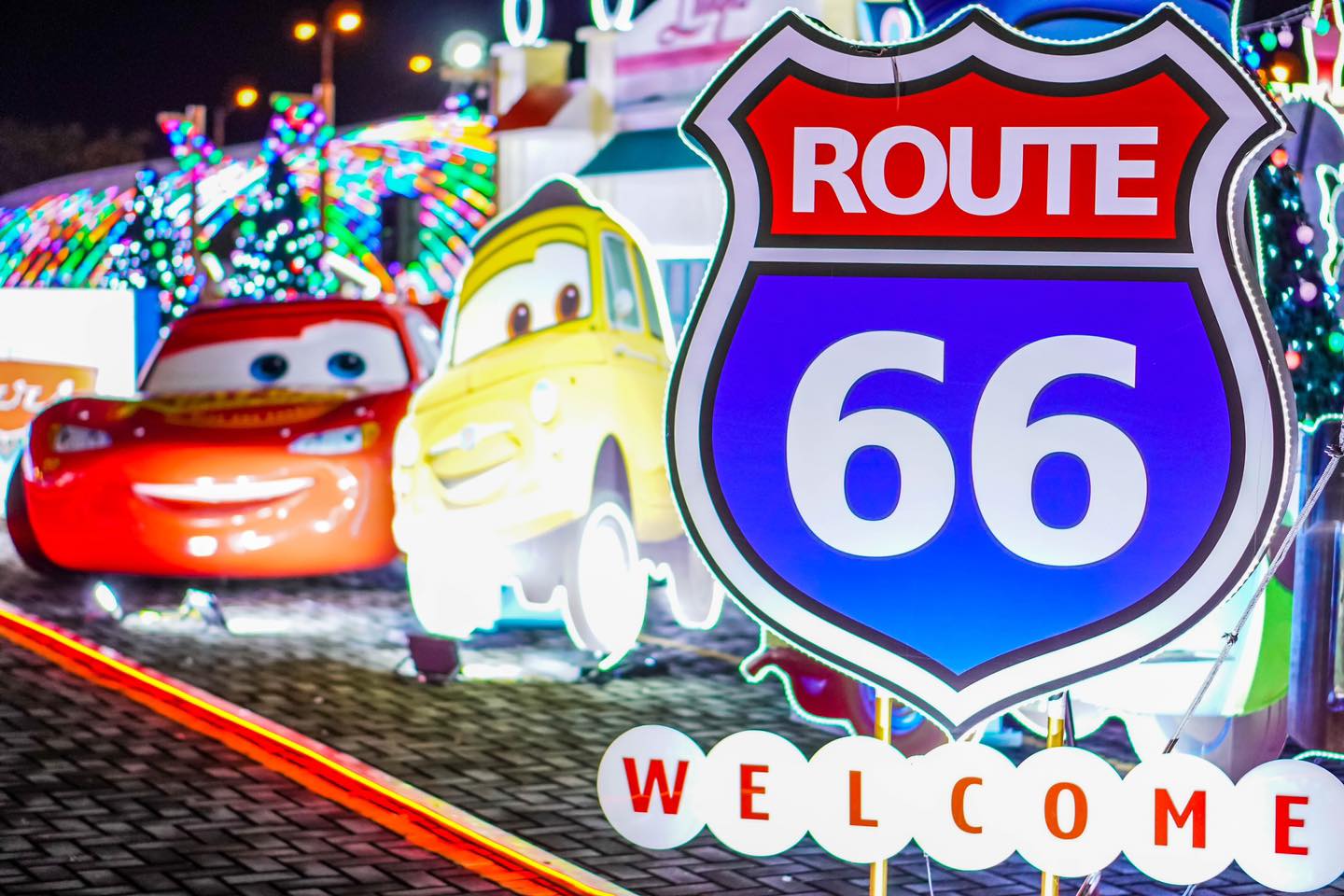 The moment you drive (or in our case, are chauffeured) in, you are treated to some recognizable characters like Disney princesses and such. However, us gearheads were instantly drawn to seeing life-sized versions of Lightning McQueen and the gang from the Cars movies. This was met with a resounding "Ka-chow" from our various motoring media friends who were together with us in the all-new Hyundai Staria. Other featured Disney shows in this joint project between SM and Hyundai include Encanto, Frozen, Toy Story, and many others.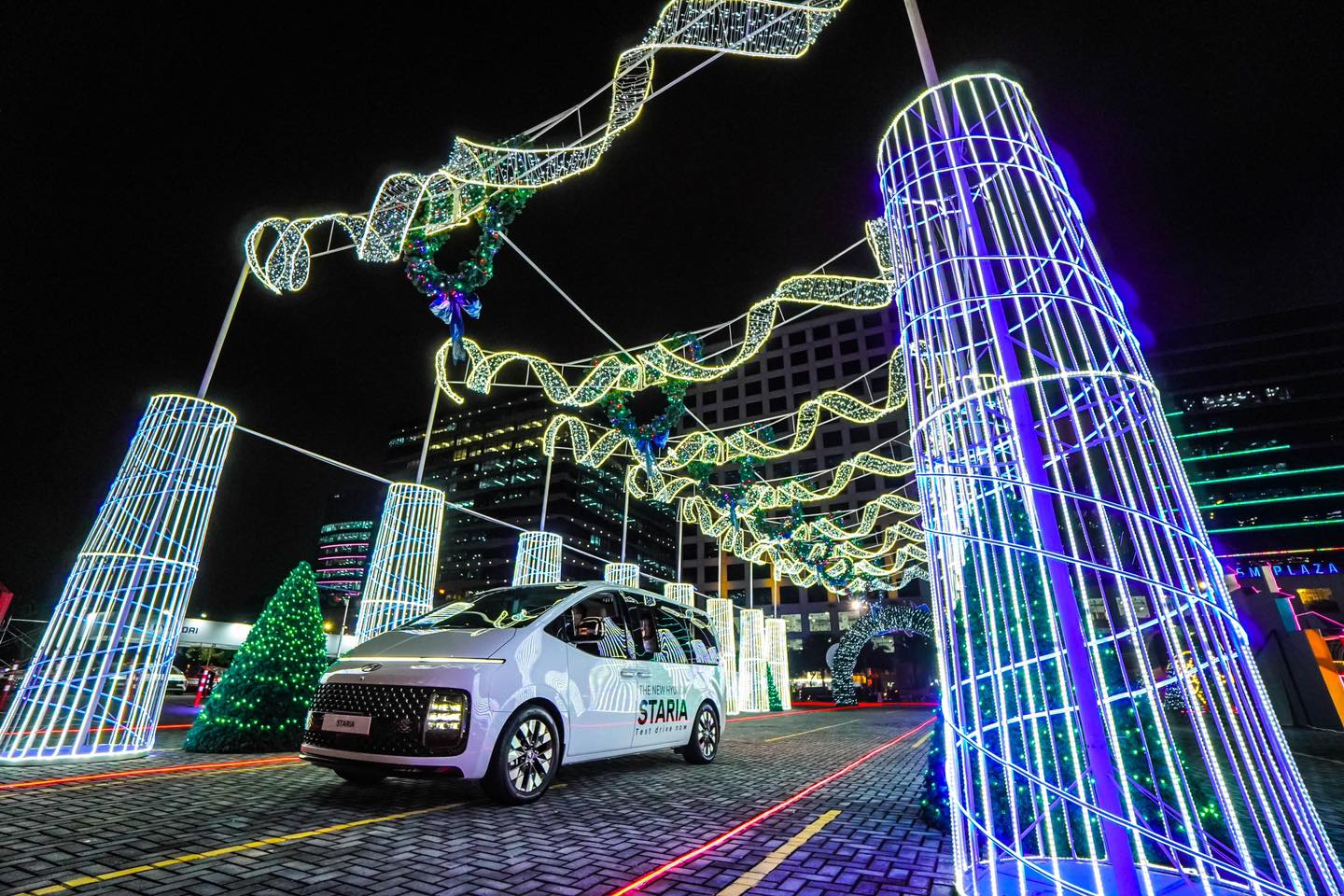 It's truly an impressive audiovisual experience that brings the magic of the Christmas season to life. Wondering how you can experience this as well? This will be up from December 1, 2022 to January 8, 2023. Those interested are highly encouraged to bring their families as there is no age limit and booking a slot is simple. Customers with single receipts amounting to at least PHP 1,500 from any establishment of MOA, SM by the BAY, S Maison, MOA Square or IKEA combined with PHP 500 worth of Disney merchandise from the SM Store, Toy Kingdom, SM Hypermarket, Watsons, Uniqlo, Miniso, Pandora, H&M, Havaianas, Crocs, or Nike MOA or S Maison branch, are entitled to claim one (1) vehicle entry pass.
There are various registration booths for this Hyundai Disney show: namely, Level 1 South Main Mall near Panda Express, Level 2 South Main Mall near Zara, Level 2 MOA Square near Koomi, Level 1 S Maison Concierge, and at the Concert Grounds itself by Bay Shore Avenue, where customers will be asked to select their preferred date and time. A confirmation ticket will then be sent via e-mail and used for validation upon arrival at the venue. Receipts dated from November 26, 2022 until January 8, 2023 shall be accepted and only those coming from the five (5) aforementioned locations in the MOA complex.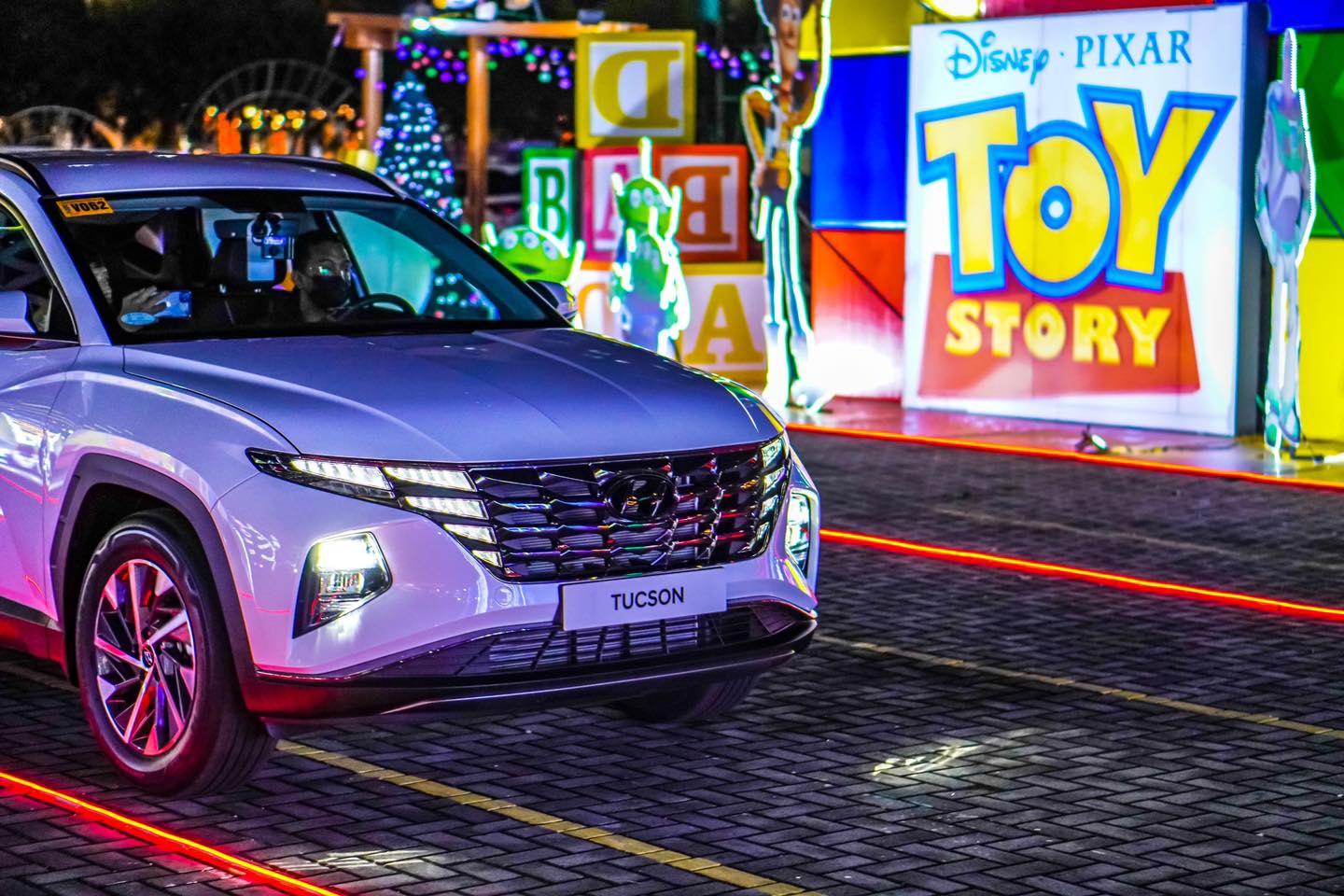 Hyundai Motors PH President Dongwook Lee had this to say: "This is our first Christmas as Hyundai Motor Philippines and we want to celebrate it with our Filipino customers by putting smiles on their faces and bringing them quality time, which is to us the most precious commodity. After all, we are constantly finding ways to live up to our vision of 'Progress for Humanity'. This means redefining mobility and doing the right thing for humanity whether they be through breakthrough innovations or meaningful partnerships. We are excited to join this initiative of SM. The MOA Concert Grounds has been turned into the happiest place in the Philippines and we can't wait for everyone to come by there and have a magical evening with us and our cars."
The brand's range of new models, which includes the Creta (subcompact SUV), the Tucson (compact SUV), the Staria (van), and the recently launched Stargazer (MPV), can be utilized by visitors if they want a different experience. Available during the entire first week and thereafter on every weekend, those who will choose any of the said vehicles can feel first-hand the difference of Hyundai's advanced safety, smart technology, and next-level comfort. They shall also be entitled to a Hyundai golf umbrella at the end of their ride. Moreover, to those who have been wanting to own a Hyundai, a limited edition Camelbak Water Bottle await upon placing a reservation on-site.
Check out more photos here.