MediaTek has released two new members of their gaming and general performance G series of chips. The new MediaTek Helio G96 and Helio G88 SoCs are meant to deliver premium performance to the mid-range market and will likely power devices for people looking to most out of the most bang for their buck.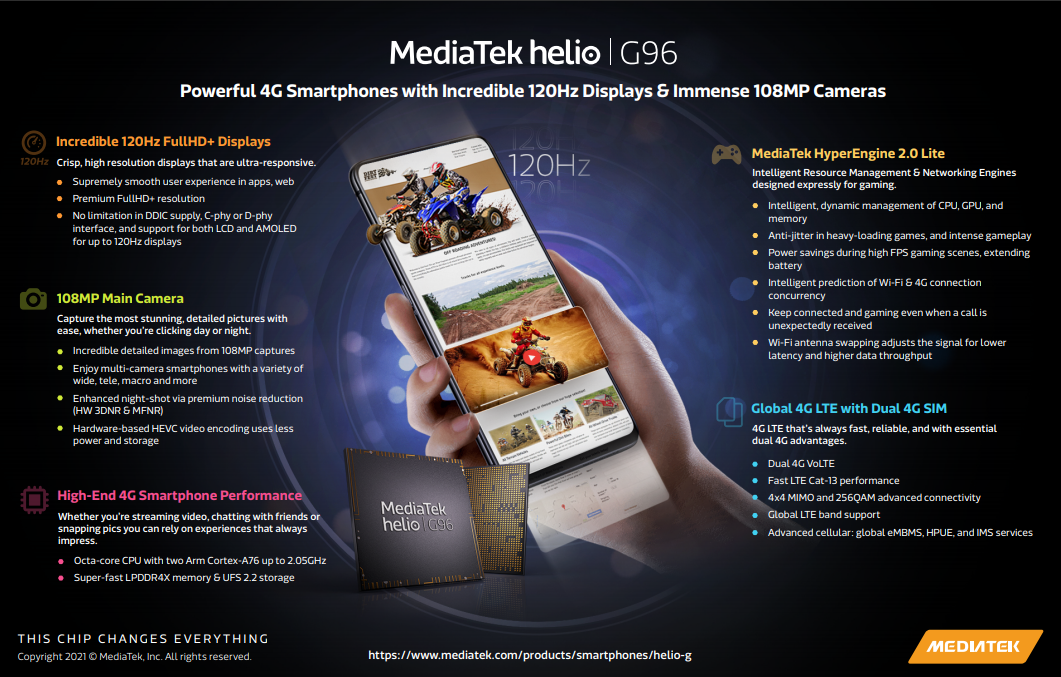 The MediaTek Helio G96 is essentially an octa-core CPU with two Arm Cortex-A76 cores that boost up to 2.05GHz, and has supper for LPDDR4X memory & UFS 2.2 storage. It also supports 120hz Full HD+ displays (both LED and AMOLED). For phone photography enthusiasts, the chip can also handle 108-megapixel cameras. It's also able to handle fast 4G LTE, VoLTE, and ViLTE dual-sim connections. The new chip also features MediaTek's HyperEngine 2.0 Lite game technology which can speed up application or game load times and create low latency connections.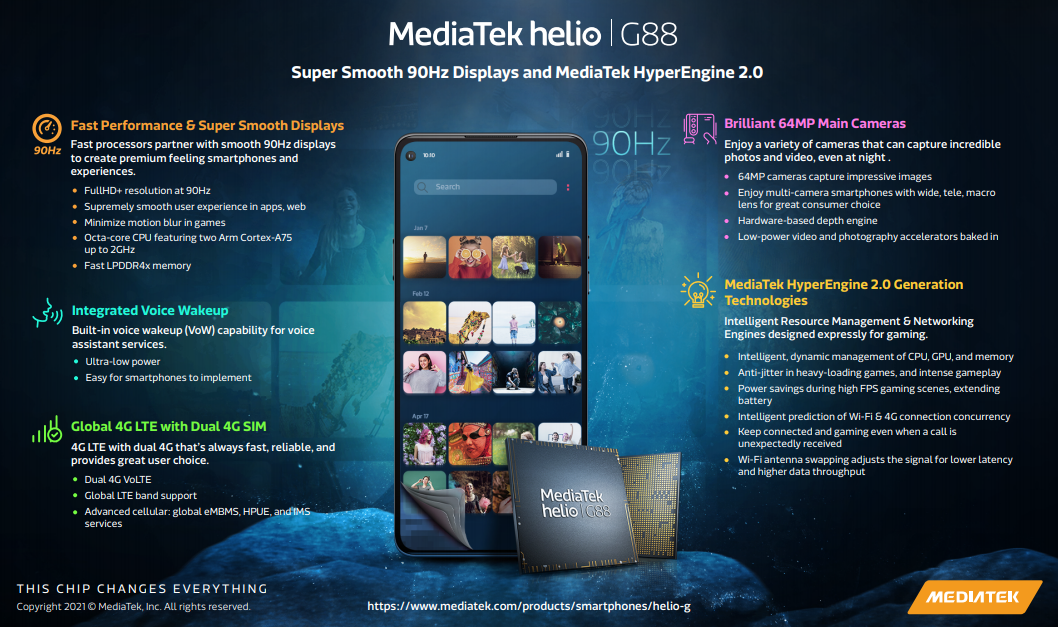 Aside from the higher-end G96, MediaTek is also releasing the Helio G88. This chipset is an octa-core CPU featuring two Arm Cortex-A75 cores that boost up to 2GHz, and has support for 90hz displays, as well 64-megapixel cameras and camera-centric features like Electronic Image Stabilization (EIS), Rolling Shutter Compensation (RSC), and smooth dual-boke functions.
MediaTek has not announced an exact time frame when the two processors will be featured on phones, but expect them to show up in bang-for-the-buck devices in the next few months.