Smart has expanded its 5G network to over 2,000 cell sites nationwide. making its fastest network more accessible to its subscribers. The telco has made good on its promise to deliver 2000 cell sites from November last year thanks to the Joint Memorandum Circular issued by the Anti-Red Tape Authority. This expansion has enabled more people to work-from-home, which has become incredibly important during the new COVID surge being experienced in the capital.
Smart's 5G Networks are commercially available in these areas:
Makati Central Business District (CBD)
Bonifacio Global City CBD
Araneta City
Mall of Asia Bay Area
North Avenue in Quezon City
Taft Avenue in Manila
Ortigas CBD
New Clark City in Pampanga
EDSA
Cavite
Laguna
Rizal
The telco is planning to expand its 5G network in the Visayas and Mindanao regions as well.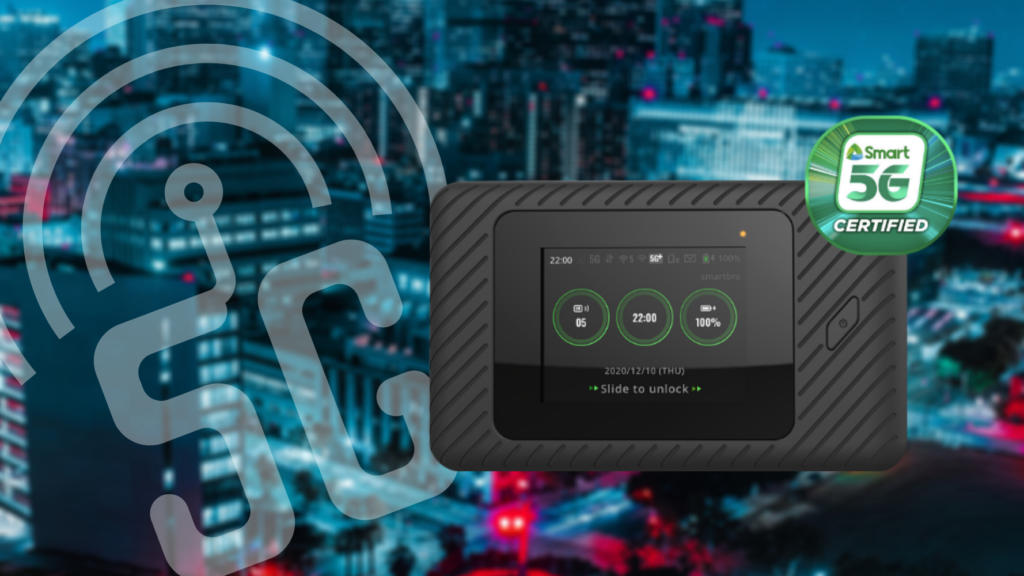 Smart has also begun offering its Smart Bro 5G pocket wifi plans for both residential and business consumers, a sign that the telco is aware of the changing work landscape and the needs of its consumers.  "Smart Bro 5G for business plans can unlock better efficiency and elevated ways of working for (our) customers, especially in the new normal hybrid and on-the-go work setups, where most enterprises rely on strong internet connectivity," said Jojo Gendrano, first vice president and head of PLDT Enterprise Core Business Solutions. A prepaid version of the Smart Bro 5G pocket wifi is also in the works according to the telco.
To best experience the improved speeds of this network Smart subscribers only need three things: a 5G-ready SIM, a Smart-certified 5G enabled device, and be in an area where the Smart 5G network is available. As the Smart 5G network expands, more businesses and subscribers can ease into their new hybrid setups in order to cope with this modern plague. After all, 5G is the future of the internet.
Source: 1