Ready your wallets, because ASUS is going all-out this 11.11 sale for 2021. For this year, the brand is cutting 11% off the prices of all their laptop lines for one day. Of course, it's only until their limited supplies last – so be sure to add it to your cart once the sale begins.
If you're still on the fence about making a purchase, then here are a few models we find worthy of your consideration.
Our Asus Laptop 11.11 Sale Picks for 2021
Asus Vivobook 14
Asus ROG Zephyrus G14
Asus ROG Zephyrus Duo
Asus Flip C436
Asus ExpertBook B9
Asus Vivobook 14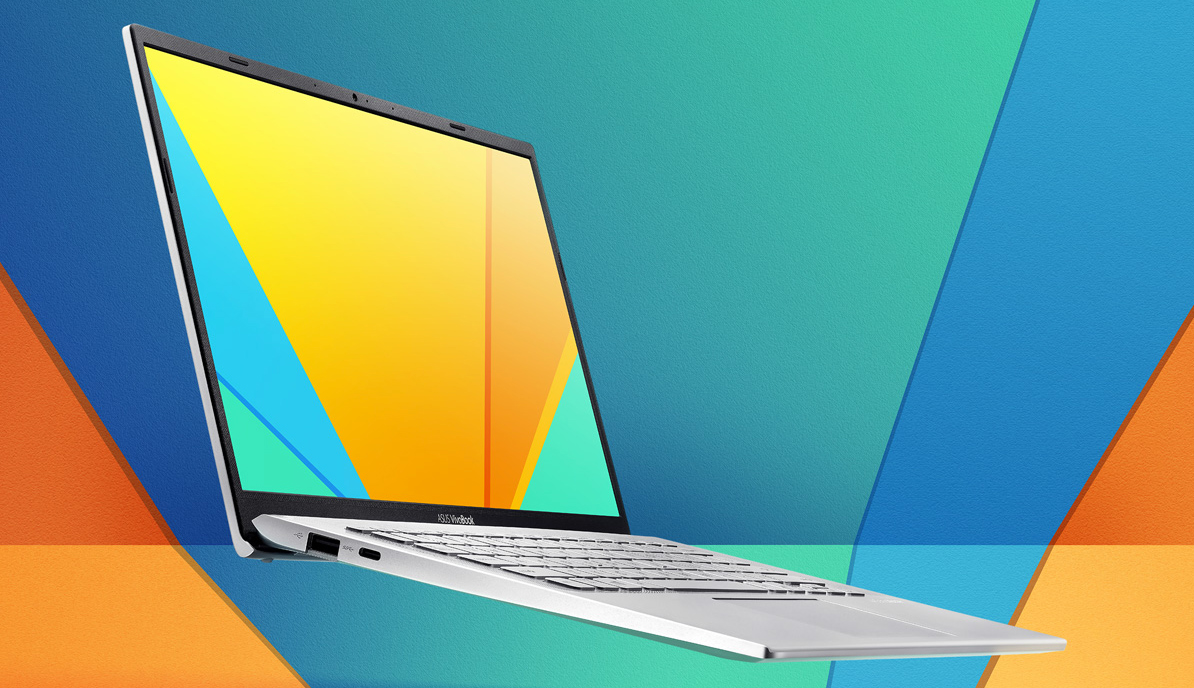 (From Php 42,995 to Php 38,266)
The Asus Vivobook 14 is a delight to use. Featuring a 14-inch FULL HD IPS display and a respectable 84% screen-to-body ratio, consuming any form of media on the go can be very enjoyable. It's easy to bring along too – at just 19.1 millimeters thick and weighing 1.4 kilograms.
Carrying the load is the onboard 11th generation Intel Core i5 processor working hand-in-hand with a supple 8GB of RAM. This laptop can get through a day's work, keeping you productive all throughout. Open it up, put your finger on the scanner, and you're good to go!
Available on the ROG Shopee page.
Asus ROG Zephyrus G14 Base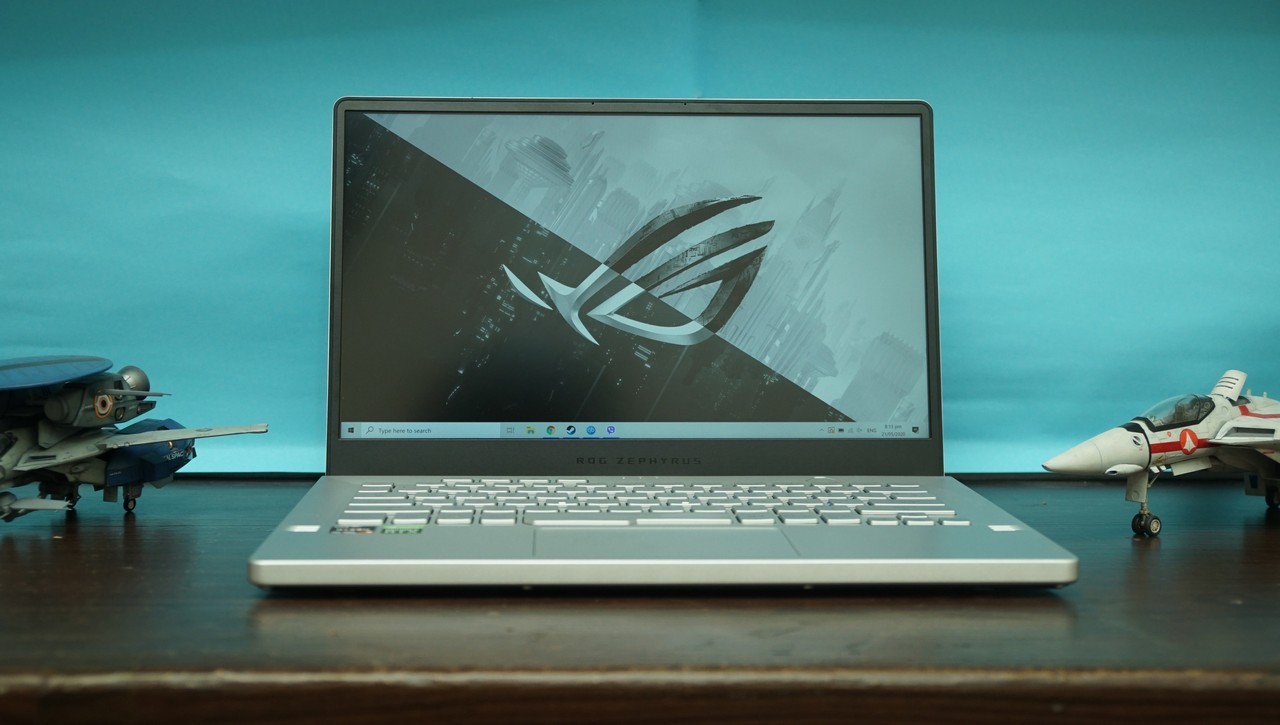 (From Php 79,995 to Php 71,296)
Constantly praised by technology reviewers globally for its solid performance, the G14 is a device that needs no introduction. We know many of you have been waiting for Asus to reduce this laptop's price. While all variants of the Asus G14 laptop will receive discounts for the 11.11 sale, we believe that the base version is a steal for what you're paying.
Don't let "entry-level" fool you – even in this configuration, this proud laptop is still a strong contender. The 14-inch display is set at Full HD resolution and has a high refresh rate of 144Hz. Its supplied RTX 3050Ti is more than enough to blast through the FPS ceiling of any modern game at medium settings. Multitasking isn't an issue at all with 16GB of RAM onboard.
What makes this an even greater value-for-money are the freebies that come with it: an external camera, ROG sleeve, ROG Impact Gaming Mouse, and Type-C PD adapter.
We did a review on the previous iteration of the G14 here. For the video review, click here.
Available on the ROG Lazada page.
Asus ROG Zephyrus Duo SE
(From Php 199,995 to Php 177,996)
If you're the type of person who can only have the best-of-the-best, then this laptop goliath is for you. The Zephyrus Duo SE reigns supreme at the top of the ROG laptop food chain. When laid on the table, the Duo will turn heads with its unique two-display setup. While it may look like ergonomics are a concern with this laptop, the eccentric keyboard layout becomes very familiar once you get used to it.
As far as laptops go, an accurate comparison for its power would be the state of Thanos after equipping the Infinity Stones in the Marvel Avengers movies. The beastly RTX 3070 onboard works with an R9-5980HS CPU to bring games to life on the 15-inch, 300Hz Full HD display.
While not much can be said about this laptop's portability, that can be forgiven when you consider how much power is under the hood. Freebies are aplenty: one ROG Ranger backpack, ROG Delta Headset, external camera, ROG Chakram Core gaming mouse, and a Type-C PD adapter. That's a terrific list for Asus laptop freebies during this 11.11 sale.
We've done a full review here.
Available on the ROG Lazada page.
Asus Flip C436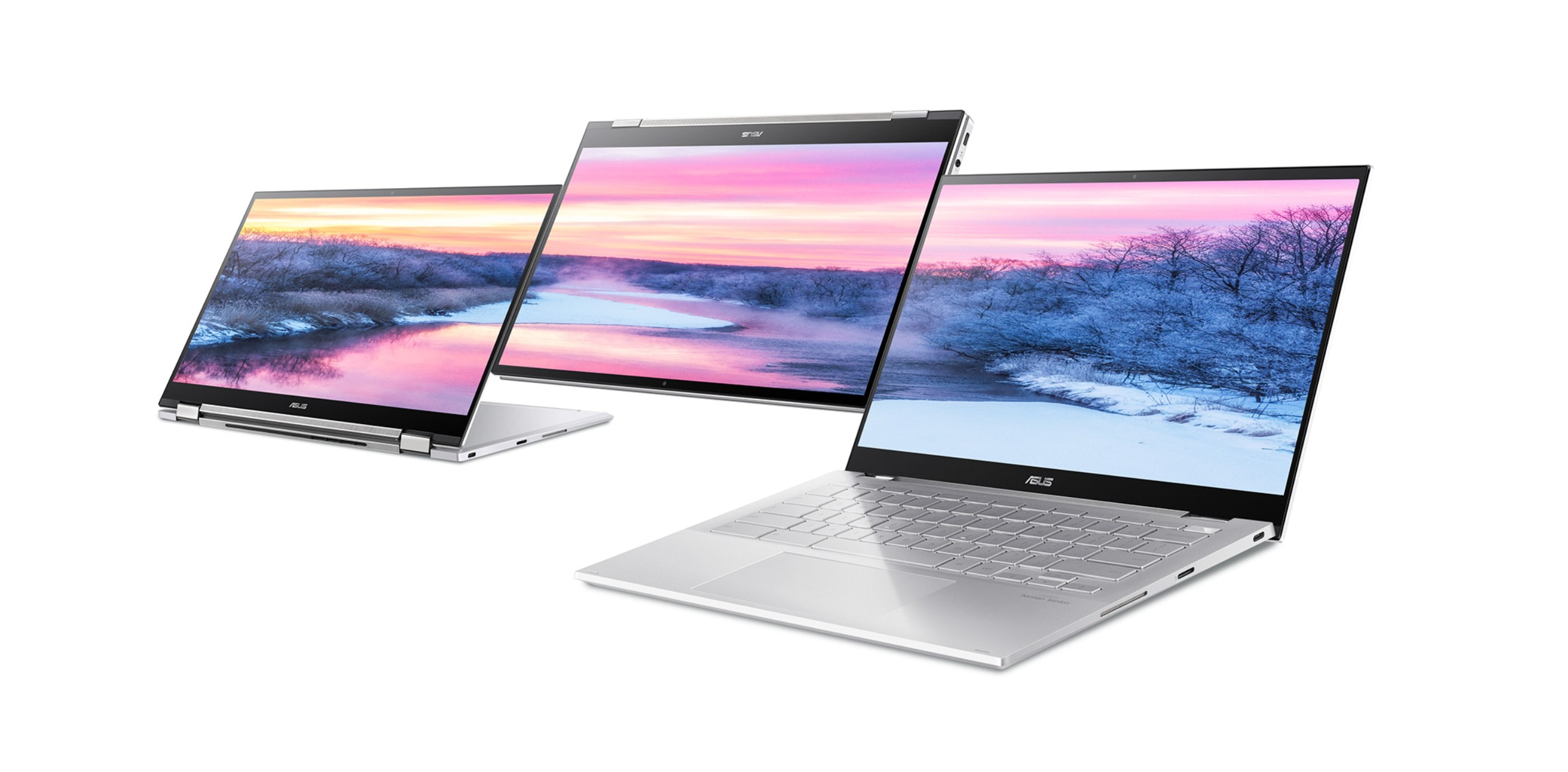 (From Php 56,895 to Php 54,250)
Chrome OS fans look out – gone are the days when Chromebooks were associated with paltry specifications and a budget approach. This particular model seeks to be the ideal Chrome OS productivity workhorse, maximizing the ins and outs of the platform to deliver an exceptional experience.
The C436 comes rocking an Intel Core i5 centered around a balancing act of power efficiency and processing capability. Its thin and light appeal means it's easy to take around too, and the fact that it can be converted from a traditional laptop form factor to a tablet is a huge plus. If we haven't mentioned it already, it has a touch screen along with its remarkable build quality.
Most people's OS experience with Google comes in the form of Android, so you can expect seamless support for touch controls on ChromeOS. If you're a believer of the platform in need of a convertible work laptop with a premium touch, then this is it.
Available on the Asus Expert Series Shopee Store.
Asus ExpertBook B9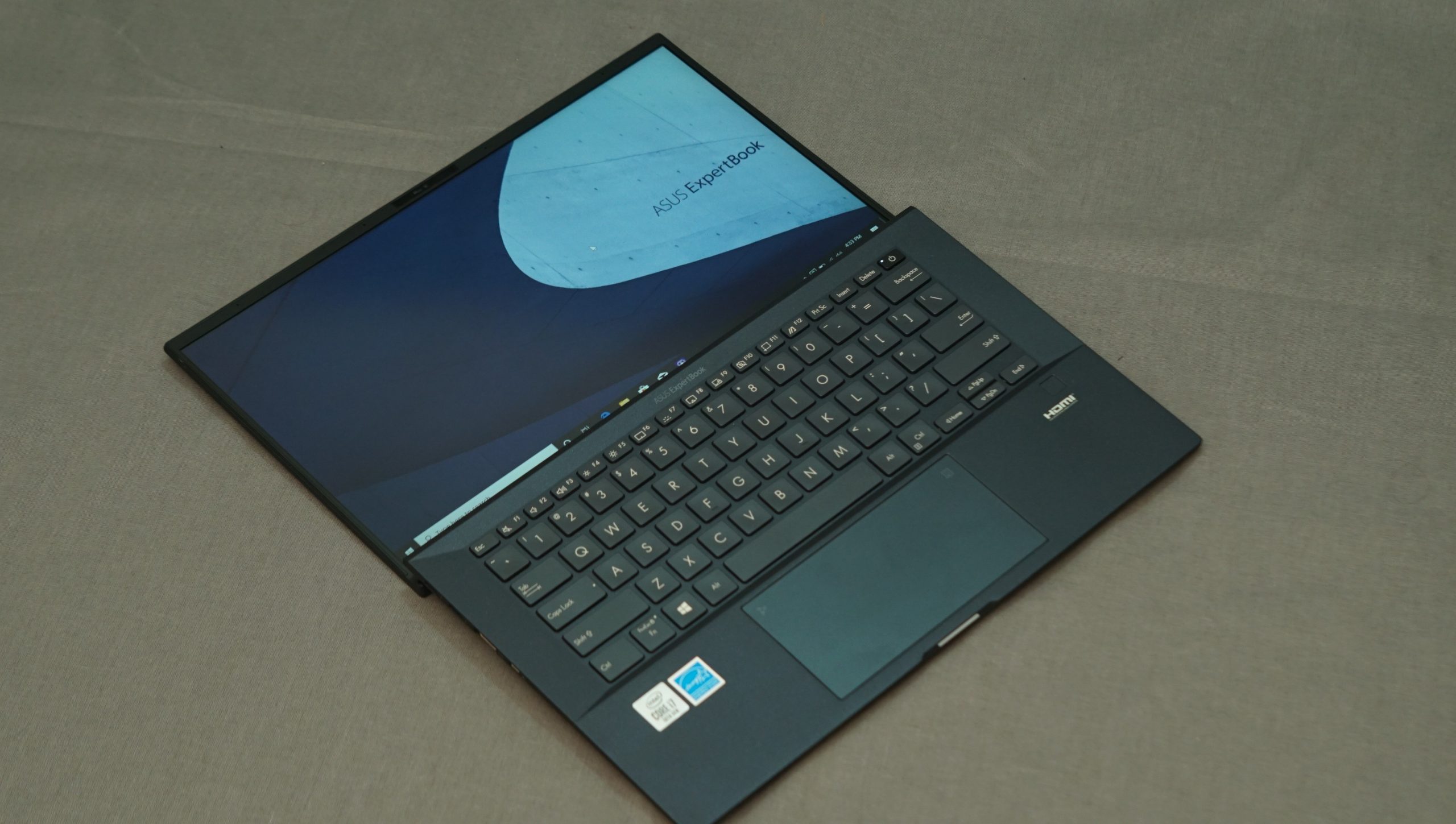 (From Php 85,995 to Php 66,995)
What's lighter? A kilogram of steel, or a kilogram of feathers?
Answer: The Asus ExpertBook B9. All meme references aside, the ExpertBook B9 comes in at a crazy light 880 grams. Complemented by its razor-thin 14.9-millimeter chassis, you may find yourself touching your bag a little more often than usual just to check if the laptop is still inside.
With this, it would be easy to conclude that the ExpertBook B9 is all form and no function. That's where Asus will prove you wrong – it's sheathing an Intel Core i7 chip, 16GB of RAM and Intel UHD Graphics. With this device, Asus means business.
We've written a few reviews on the ExpertBook B9, as well as a video listing down its pros and cons.
Available on the Asus Expert Series Shopee Store.