MediaTek updates its portfolio of 6nm-based chips with the Dimensity 1300. Despite the different name, it shares a lot of similarities to last year's Dimensity 1200: you do get the same 1/3/4 core configuration, where you have a 3Ghz Cortex-A78 Ultra Core, three 2.6Ghz Cortex-A78 Super Cores, and four 2Ghz Cortex-A55 Efficiency Cores, along with a Mali-G77 MC9 GPU with a 850Mhz frequency.
The similarities don't end there: You also get support for UFS 3.1 storage, along with up to 168hz refresh rate at Full HD resolution and up to a single 200-megapixel camera.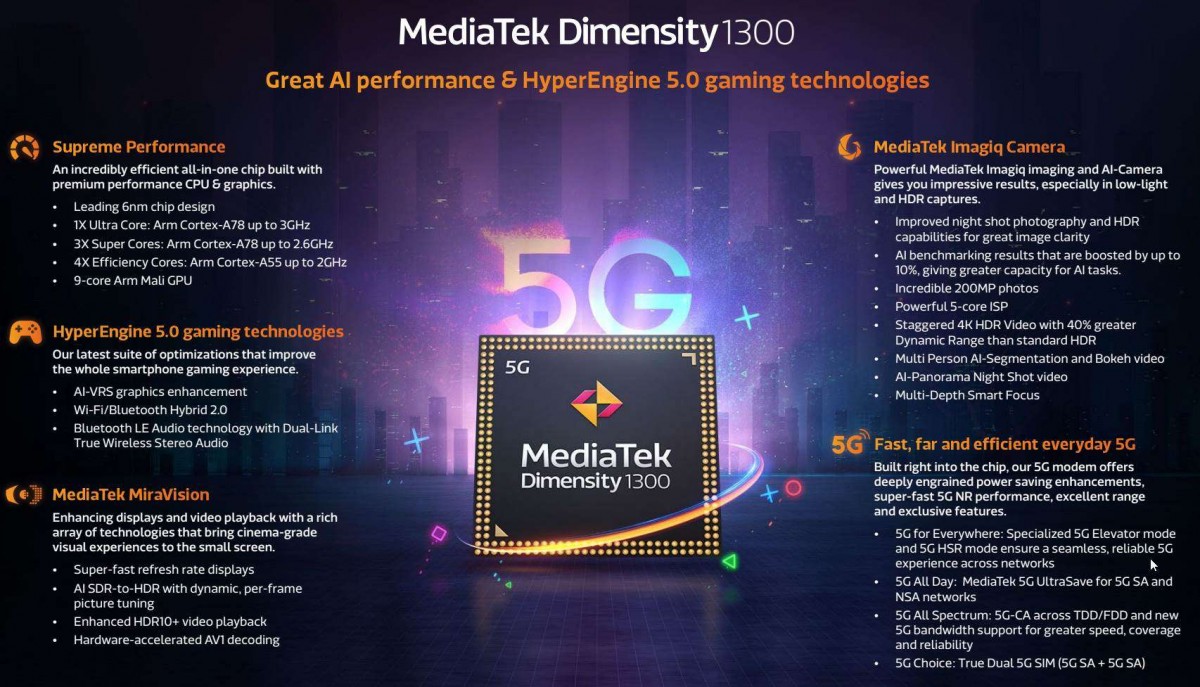 What makes the Dimensity 1300 different from the Dimensity 1200? While MediaTek has yet to detail and differences between the two chips, the only difference we spotted is that the Dimensity 1300 uses HyperEngine 5.0, which is a newer version of the one used on the Dimensity 1200. On paper, this should mean that the Dimensity 1300 will be more efficient in utilizing all its resources despite being practically similar to the Dimensity 1200.
MediaTek did not specify which phones will rock the Dimensity 1300, but it's speculated that the next OnePlus Nord, which might be called the Nord 3 or Nord 2T, will be the first phone to use the new processor.