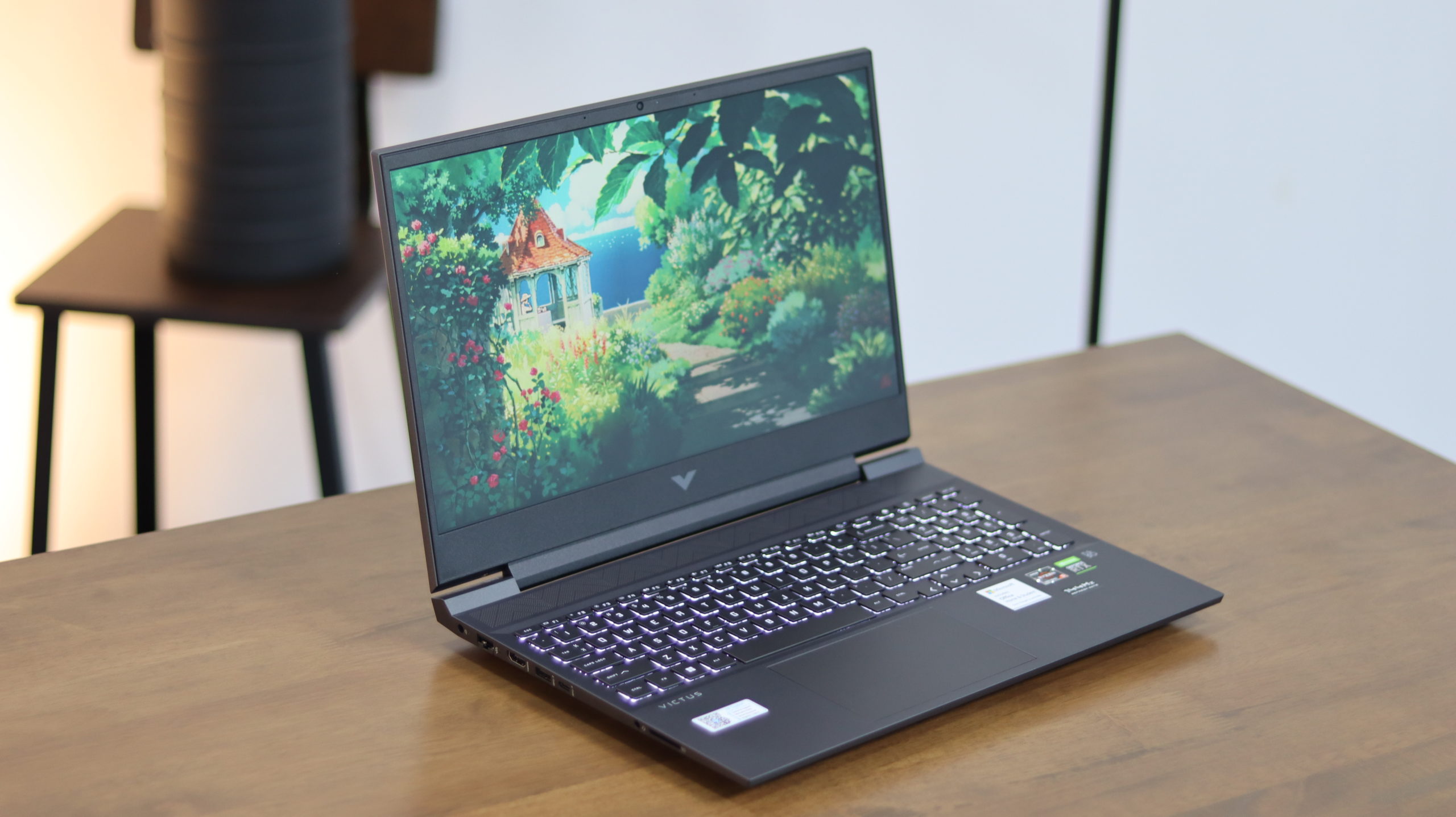 Review Verdict: What we discovered in our review of the HP Victus in the Philippines is that it reminds us of high-end gaming laptops in years past; it has everything you need and more in a high-resolution 144Hz display, full-sized backlit keyboard, beefy GPU/CPU setup, solid construction and a bevy of ports, but with acceptable battery life. The only issue here is a lack of portability. 
Pros
Solid performance
Superb build quality with minimal flex
Shockingly excellent battery life for a gaming laptop
Cons
A little on the thick and heavy side
Speakers are disappointing
Design
The HP Victus, much like other gaming laptops in the past couple of years or so, steers away from the red and black accent of these machines in years past. The clamshell device now sports a gunmetal-like finish with a reflective V on the outside, grabbing attention but not to the extent of an illuminated symbol.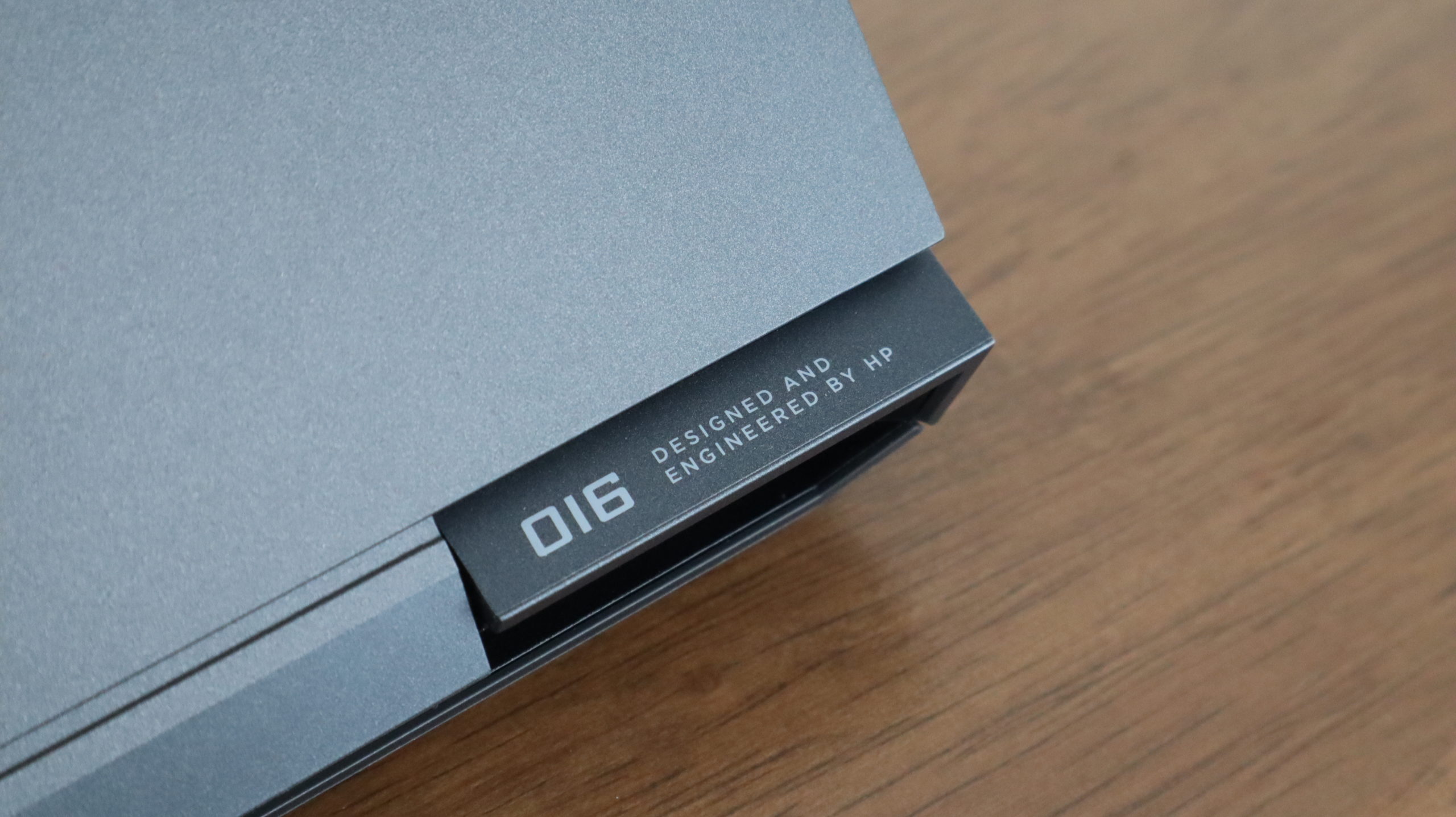 There is some Gundam mecha-style text on the hinge which reads out "016, Designed and Engineered by HP" which refers to its 16-inch screen size.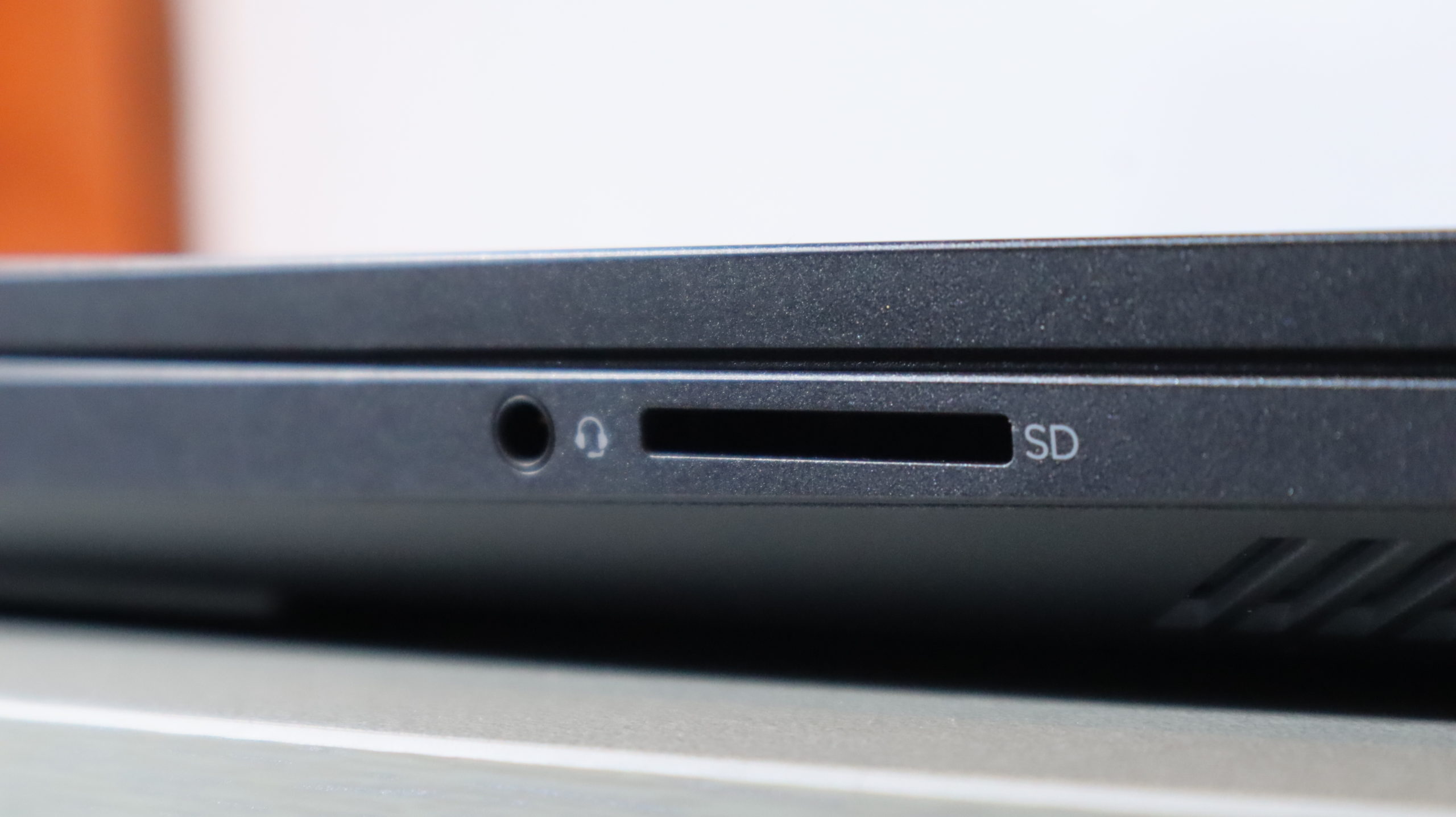 On the device's sides are an expected array of ports including 3 USB Type A, 1 Type C, a 3.5 mm audio jack, a full-size SD card reader, and an ethernet connector alongside an HDMI output. Underneath the laptop resides some vents to serve as an exit for hot air to manage thermals during lengthy gaming sessions.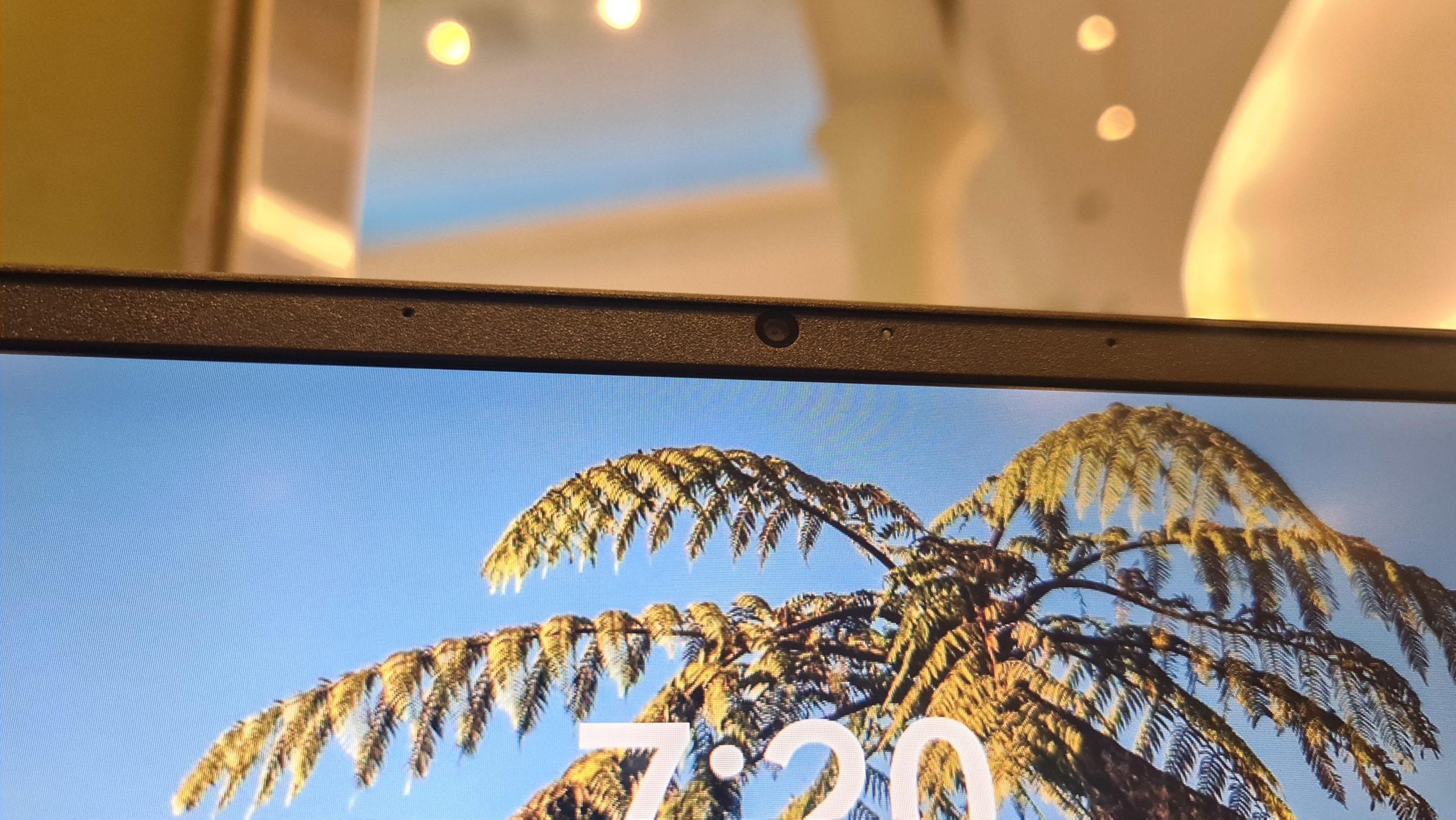 Opening up the laptop reveals the 16-inch screen up front and center. They were obviously going for minimal bezels here, but it just falls short as the screen has a noticeable top portion and a chin underneath with another V logo. We're thankful to see the webcam resting at the top of the screen, a choice that may affect aesthetics at first glance but provides flattering angles as compared to keyboard webcams. Located at the bottom half of the shell is the full-sized backlit keyboard, trackpad (that is not centered if that matters to you), and some branding.
These logos found on the deck are mostly to flex the 144Hz display and RTX GPU – but what's most intriguing here is the renowned audio gear company Bang and Olufsen's logo. We'll put the speakers to the test later.
This laptop is undoubtedly thick and heavy for an age of gaming ultrabooks such as the ASUS ROG Zephyrus G15. Specific numbers come in at a starting weight of 2.46 kg and thickness of 2.35 cm. While it's not the most portable thing around, its robust build makes it feel like a tank.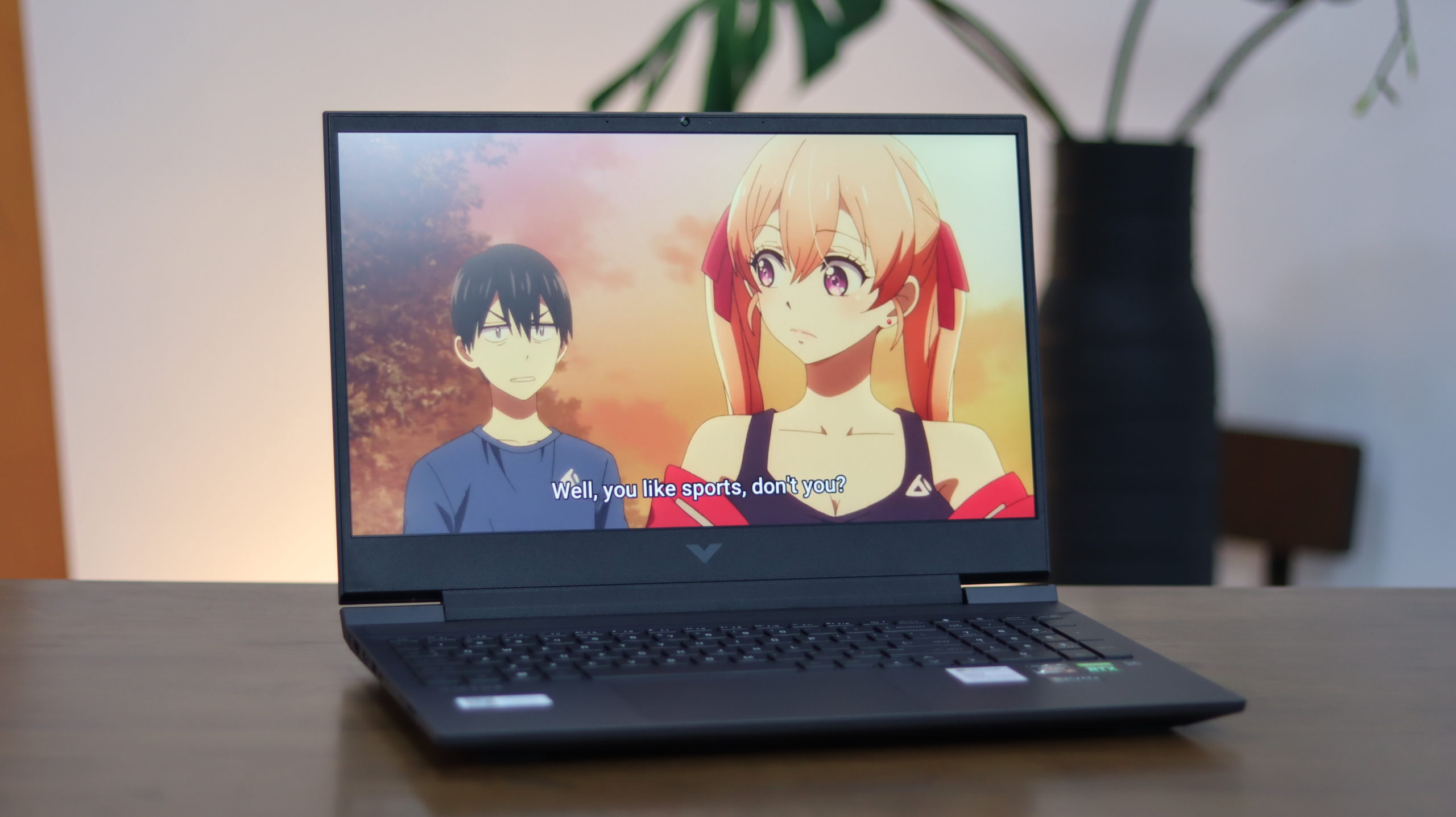 Display and Sound
The HP Victus comes with a 16.1-inch Full HD IPS display with a maximum rated brightness of 250 nits. Admittedly, those specifications don't exactly rattle the sheet. The main headliner here is the 144Hz refresh rate. It definitely shows off its high refresh rate with unmatched fluidity and smoothness. If you're coming from a device with a 60Hz rate, you might be a bit stunned. Shaken, even. Coming back to your old setup after getting to use this is jarring, which is shocking given the fact that you never felt that way before.
The display doesn't get extremely bright, but it's more than good enough for everyday use. Colors measured with our Spyder 5 Elite colorimeter show solid numbers out of the box and after calibration. The color gamuts of its display remained exactly the same as seen above, which only means that the display is accurate enough for some creative work.
The HP Victus' display already passes even before the calibration. After some work, the uniformity achieves a perfect score while accuracy moves towards it.
Don't expect AMOLED-like colors to pop out though, since the priority here was something more natural and true-to-life. If your eyes are used to those kinds of displays, then this might look a bit washed out to you.
Unfortunately, the speakers don't live up to the bar that the display has set. We would like you to temper your expectations as this is a bang-for-the-buck gaming laptop after all. As with most, if not all gaming laptops we've tried, the speakers are disappointing.
Despite the Bang and Olufsen branding confidently placed on the laptop deck and advertised dual speakers, there are limits to what a bottom-firing setup can do. On the HP Victus, it doesn't get very loud. Thankfully, it doesn't distort at its top volume – but you're still better off with an external audio solution.
Keyboard and Trackpad
On the HP Victus is a full-size keyboard befitting its shell.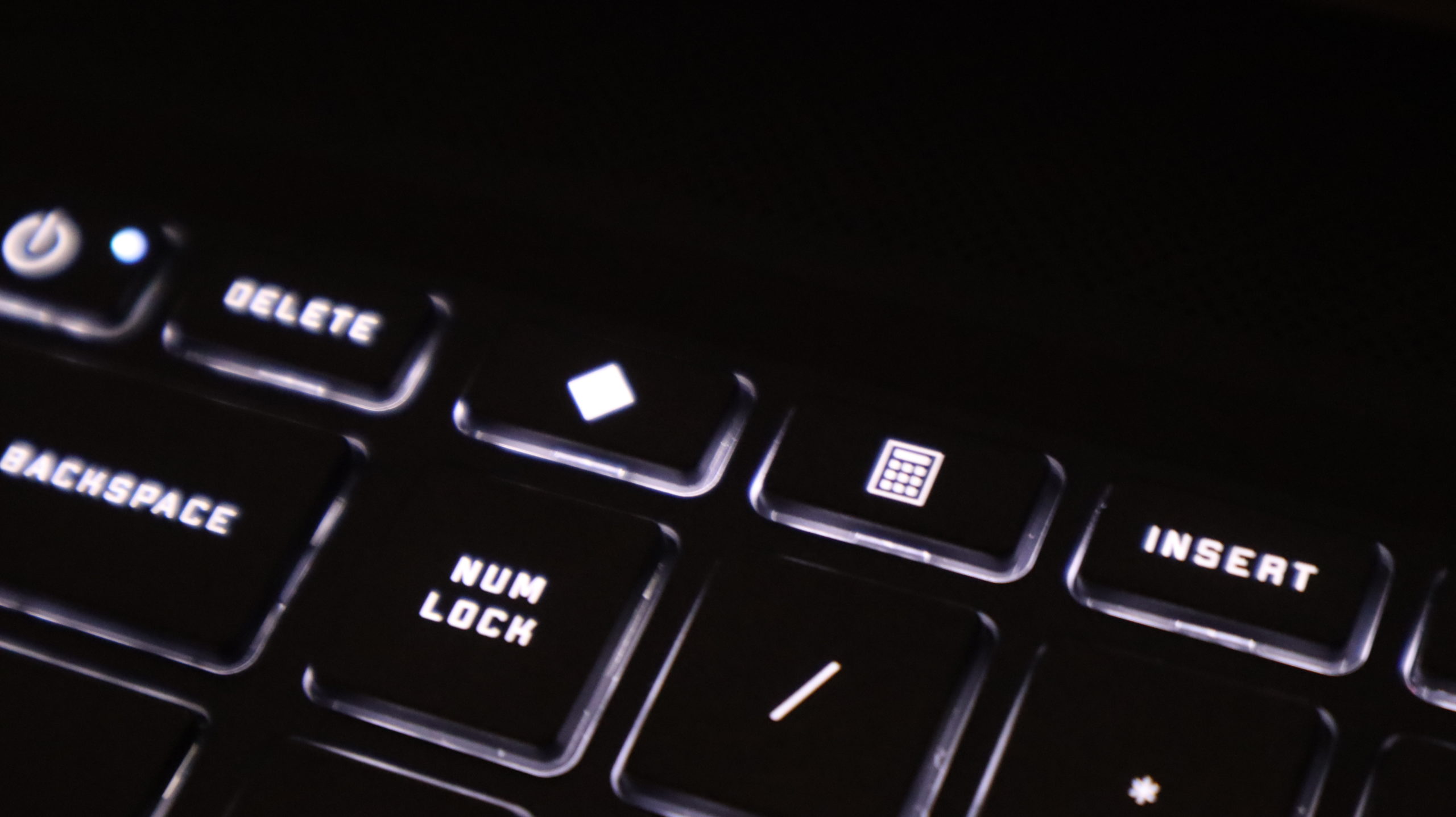 There are also useful shortcuts such as a quick toggle for the HP OMEN Gaming Hub which lets you control everything on your laptop and optimize resource allocation for gaming. Another quick toggle is the calculator – and we do believe everyone will end up using this at some point in time.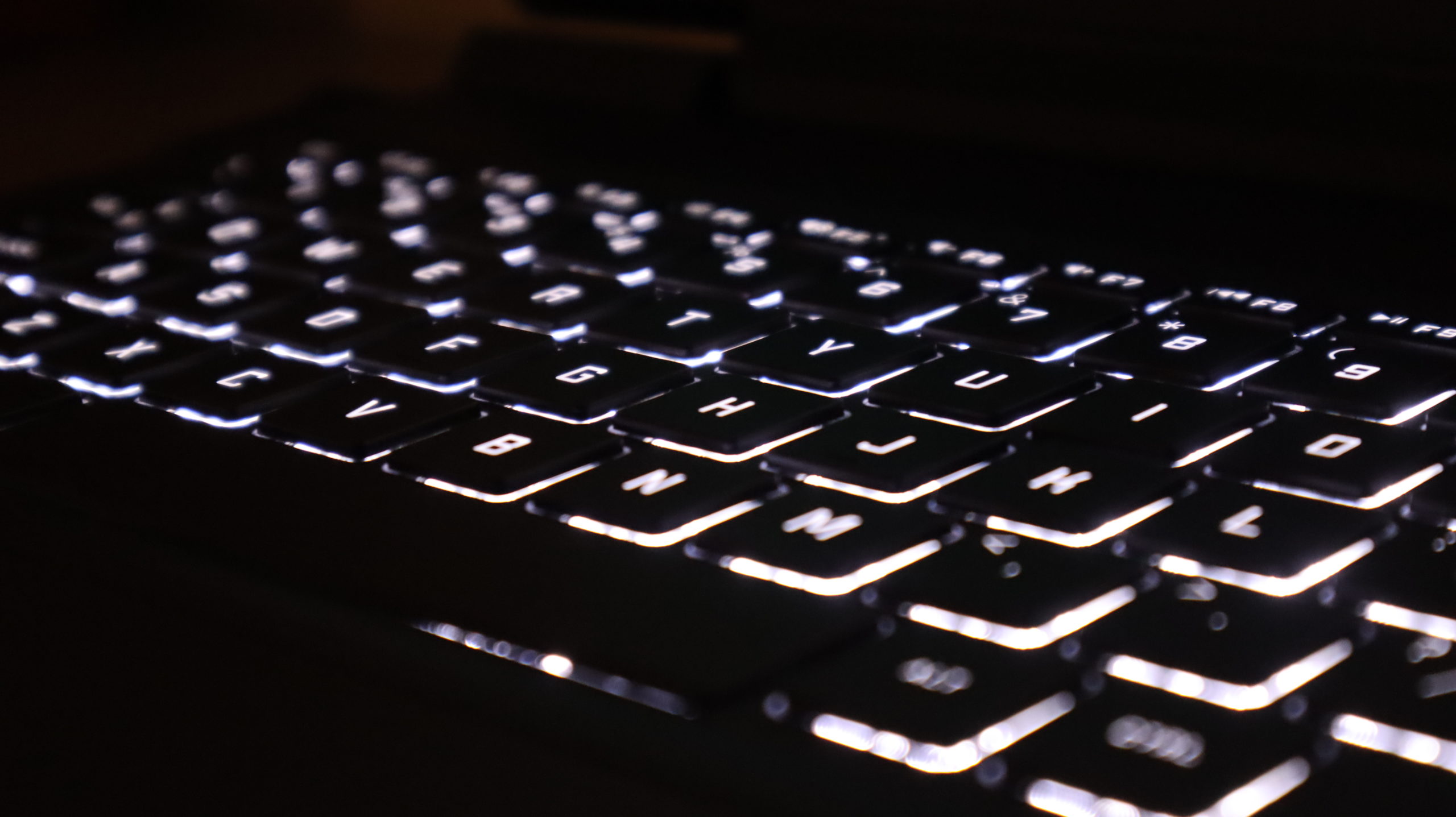 Each key illuminates although the only available color is white. This lends it a clean look that matches the laptop's lowkey gamer aesthetic. Illumination levels aren't really controllable, but we'd say that the lighting levels are just right for any situation.
Key travel is typical of gaming laptops we've tried before, which isn't necessarily a bad thing. If it works, it works.
Thankfully, a metallic finish and sturdy build ensure no keyboard flex or anything of the sort occurring here. We're confident that even if you press harder than usual due to getting tilted in Call of Duty or Valorant, the deck will not buckle under the pressure. This inspires some confidence and makes it ideal for those with heavier hands.
At the bottom of the laptop's deck is a trackpad that is large, accurate, and nice-feeling to the touch. No issues were presented when using this trackpad, and it lived up to the smoothness we were expecting in conjunction with the 144Hz display. Normally a high refresh rate would expose unwanted minute jitters in either mouse or trackpad performance, but none was to be seen here. The trackpad is placed slightly to the left of the deck, which is a design cue seen in most modern laptops to prevent accidental wrist activity while typing.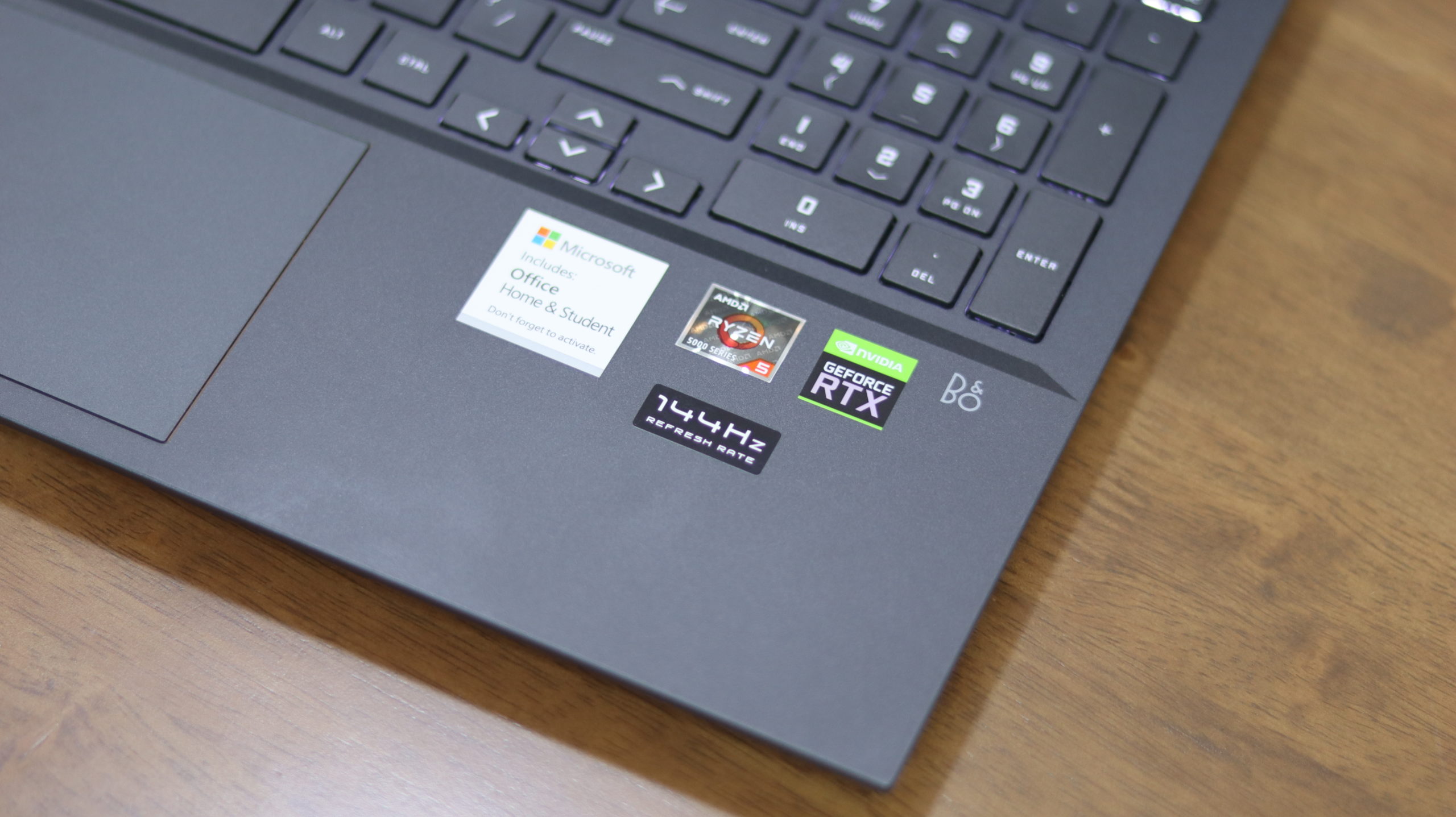 Performance and Battery Life
At the center of the HP Victus is an AMD Ryzen 5 5600H 6-core processor, working in tandem with an NVIDIA RTX 3050 laptop GPU. 8GB of RAM is allotted for multitasking and keeping applications running simultaneously.
As anticipated, no lag was anywhere in sight when performing everyday tasks such as web browsing, media playback, social media, work, and others. That is to be expected from a modern-day gaming laptop after all. Since we all know we won't get anywhere trying to stress test this laptop with simple tasks, let's get to the numbers.
We matched up the HP Victus against another unit we have a review of in the Philippines, the ASUS Vivobook Pro OLED 15. It's a device that is offered at a similar price point but carries the slightly inferior GTX 1650. To sum up the numbers, both are wonderful performers and you wouldn't go wrong with either one. However, it's apparent that one was engineered for creative work with its much more capable display while the Victus was created for pure gaming prowess. Nonetheless, either one can do any task with ease.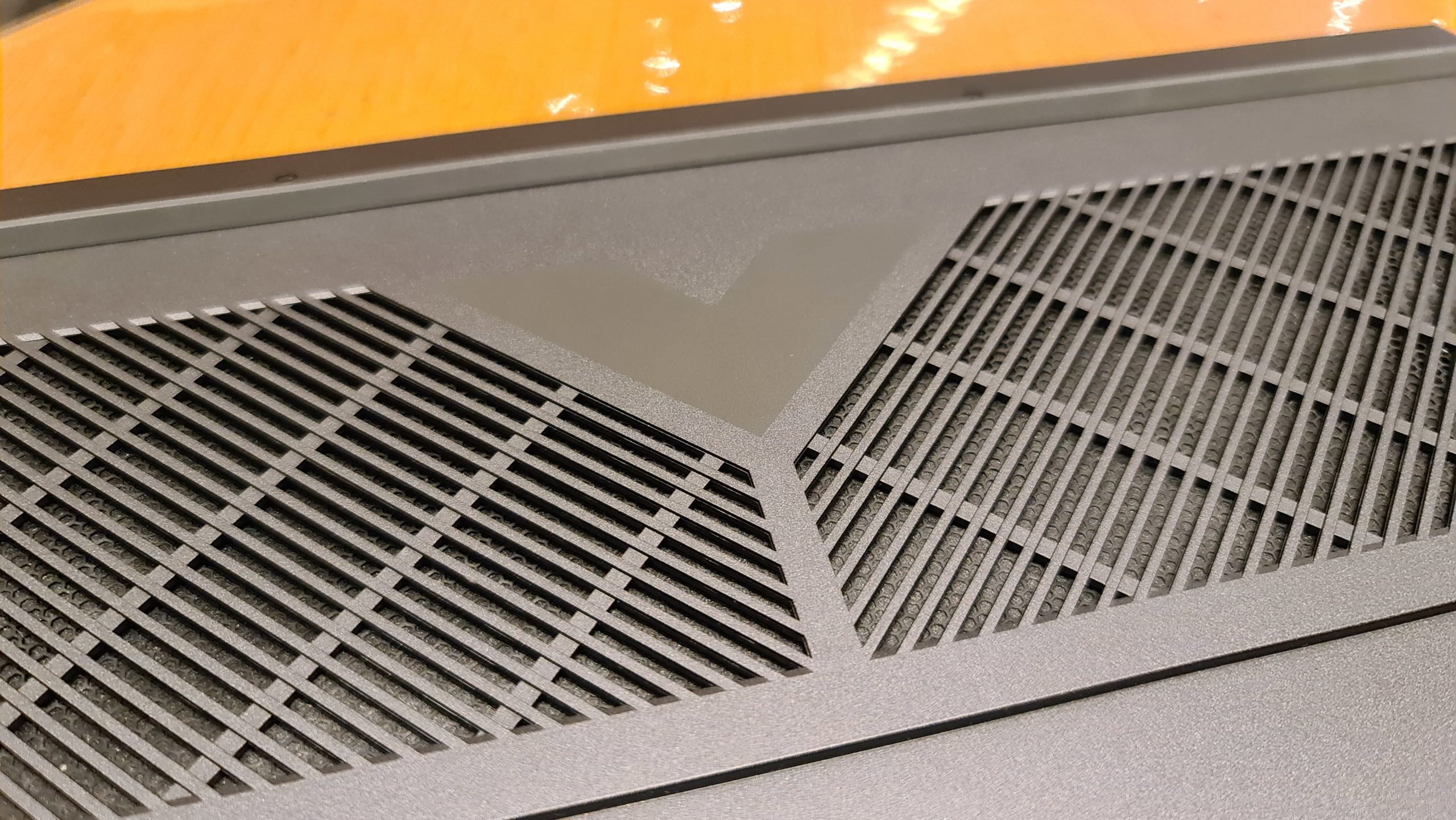 The laptop didn't get very hot. We couldn't hear the fans, but we could at least tell that the bottom exhaust vents did their job.
For a bulky gaming laptop with an expansive display, the HP Victus has miraculous battery life. It survived for 6 hours and 48 minutes, giving it the top rank for the longest-lasting laptop we've tested this year. That's just downright impressive and can beat out smaller thin-and-light ultrabooks.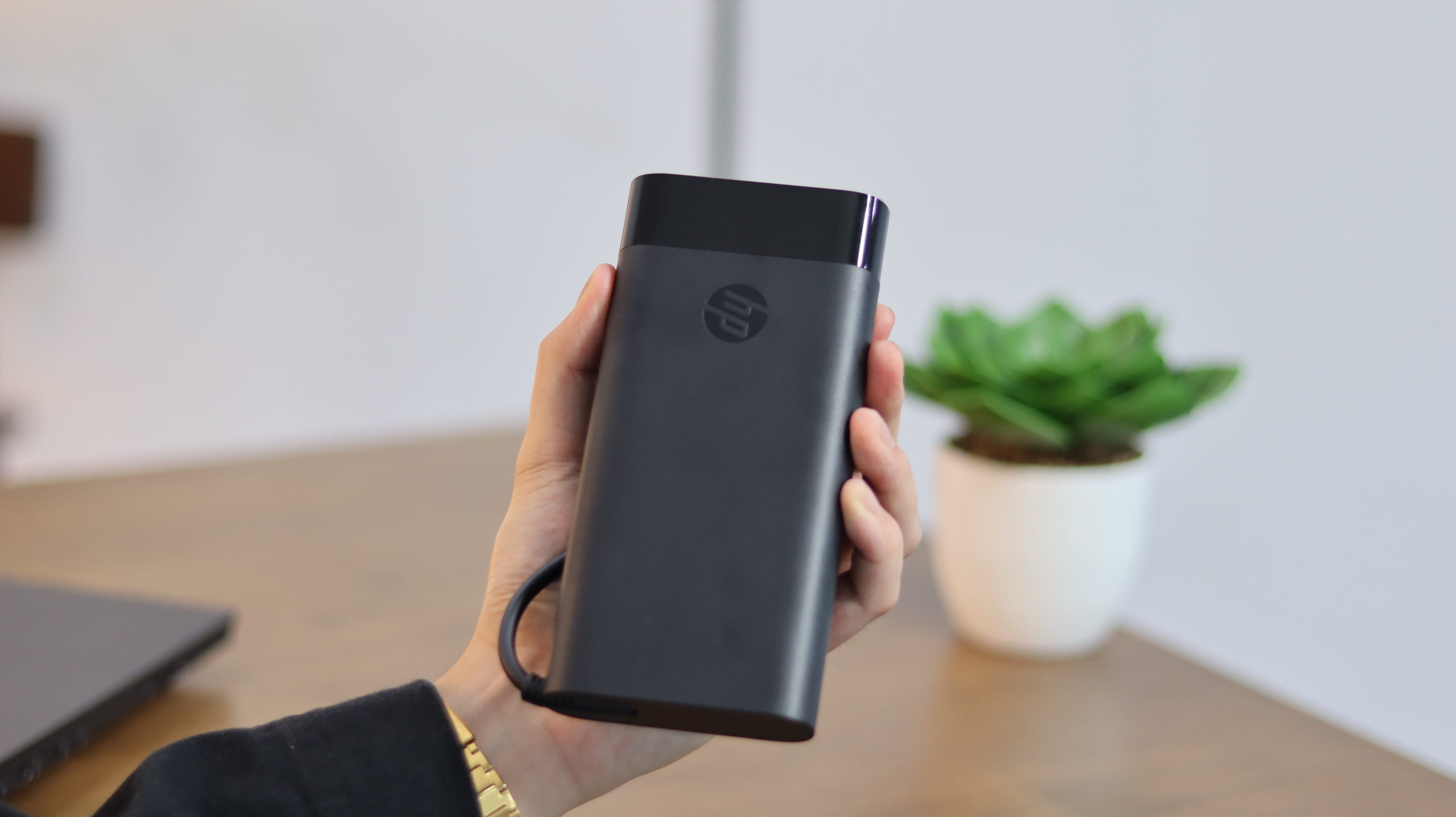 A hefty 200W power brick is used to top its 4-cell 70Wh Li-ion polymer battery back to full. The power brick is another hit against this laptop's portability, but prolonged life lessens the likelihood of having to lug the charger along anyways.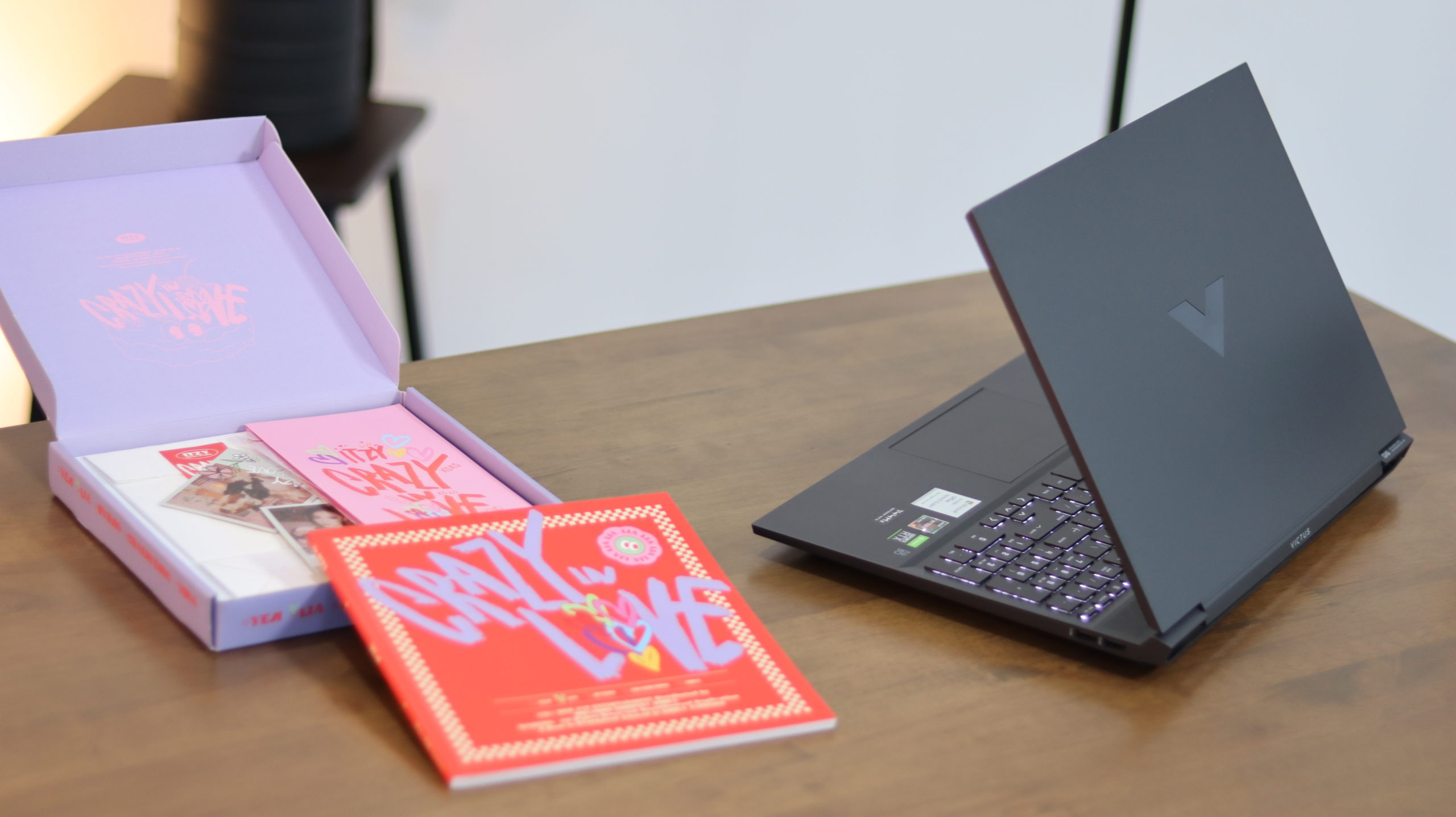 Wrap-up and Verdict
The HP Victus, as we've found out in our review in the Philippines, is a prime choice for those looking for a gaming laptop. Its bulk may not be for those who are constantly on the go, but its solid build and powerful internals place it as a candidate for an all-in-one desktop replacement. For people who need to move their setup around due to switching living spaces or often move their device from home to office, it's a brilliant workstation option. Should an emergency arise, its reliable battery life packs enough juice to keep you going until you finish those tasks.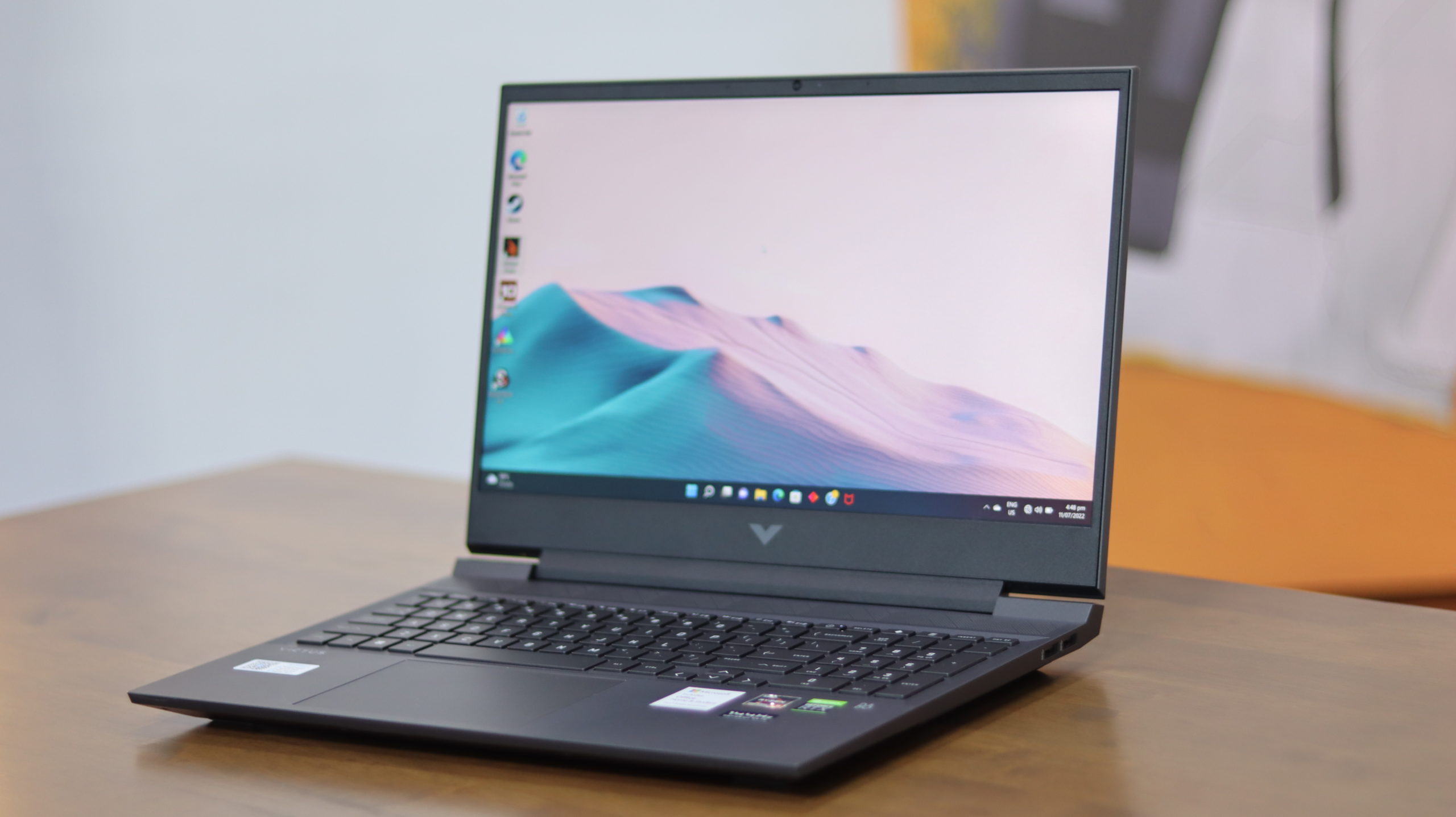 HP Victus Review Philippines Price
The 16-inch variants of the HP Victus gaming laptop come in at several price points, but this specific 16-E0215AX model costs just PHP 50,990.
With this model in our test costing just a smidge above PHP 50K, we can say with conviction that it is a good deal. With further discounts on e-commerce sites like Shopee, it becomes a no-brainer.
Comments (0)