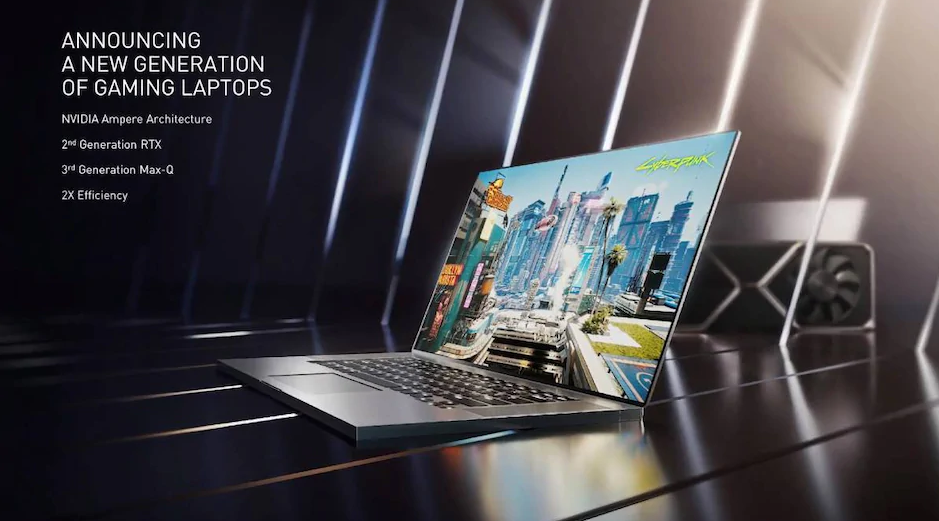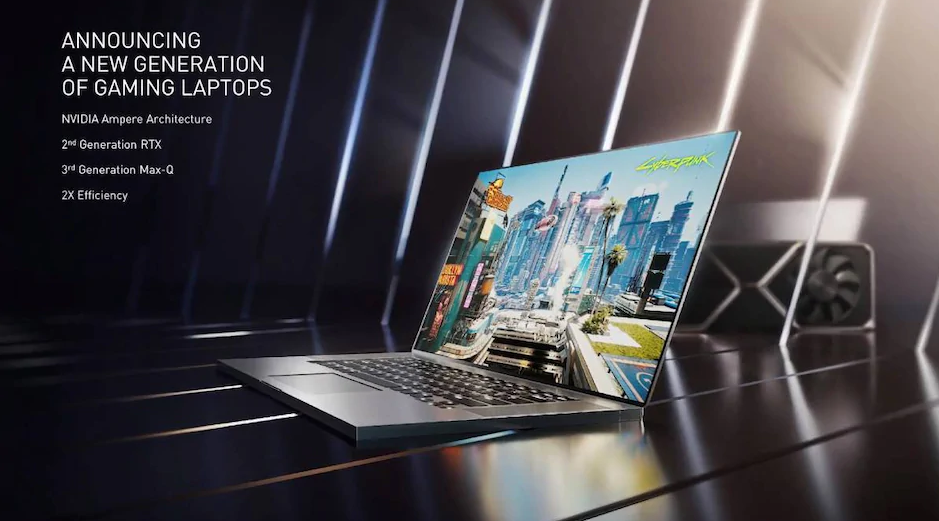 NVIDIA's RTX 3000 series of GPUs are finally heading to a gaming laptop near you this year, as the company has announced they're bringing their Ampere-based GPUs to mobile devices this year.
The RTX 3060, RTX 3070, and RTX 3080 will be dropping in partner laptops like upcoming models of Lenovo's Legion devices and will bring ray-tracing goodness as well as high frames to the laptop market.
As with any new announcement we don't have solid benchmarks as of yet, though NVIDIA says the mobile version of the RTX 3060 will be able to deliver 90 frames per second in games like Fortnite with an ultra-resolution at just around $999 (around Php 47.9K).
The RTX 3070 bound for laptops meanwhile, will be able to deliver 90 FPS at 1440p resolution starting at $1299 (around Php 62.3K) while the RTX 3080 will be able to deliver over 100 FPS at 1440p resolution, though you will have to pay a pretty penny for any laptops that will sport this particular GPU.
Like NVIDIA's desktop cards, the mobile versions of Ampere will get access to second-generation ray-tracing tech, as well as DLSS 2.0. NVIDIA is also outing a feature that allows the CPU to access all of the GPU's memory at once, similar to what AMD is doing with SAM and their Radeon 6000 series of GPUs. This particular feature will be present on all of NVIDIA's laptop RTX 3000 series of GPUs, and will also find its way to desktop models via a VBIOS update later on this year.
The laptop variants of the RTX 3000 series of GPUs will also get improvements to NVIDIA's Max-Q tech, including Dynamic Boost and Whisper Mode features, enhancing both cooling and overall acoustics to keep performance laptops armed with the new GPUs quiet under load.
Laptops with the new mobile GPUs will be dropping by the end of the month, with many partners like ASUS, Lenovo, and others releasing their own laptops with the new GPUs.
Comments (0)