Review Verdict: Infinix is an ace in offering great phones for under Php 10k, and the HOT 20S further solidifies that in the Philippines. While bloatware is still present, there's no question about the insane price-to-performance the HOT 20S has to offer. 
Pros
-120hz display for under Php 9k
-Improved camera performance
Cons
-Prevalent bloatware
-No ultra-wide-angle camera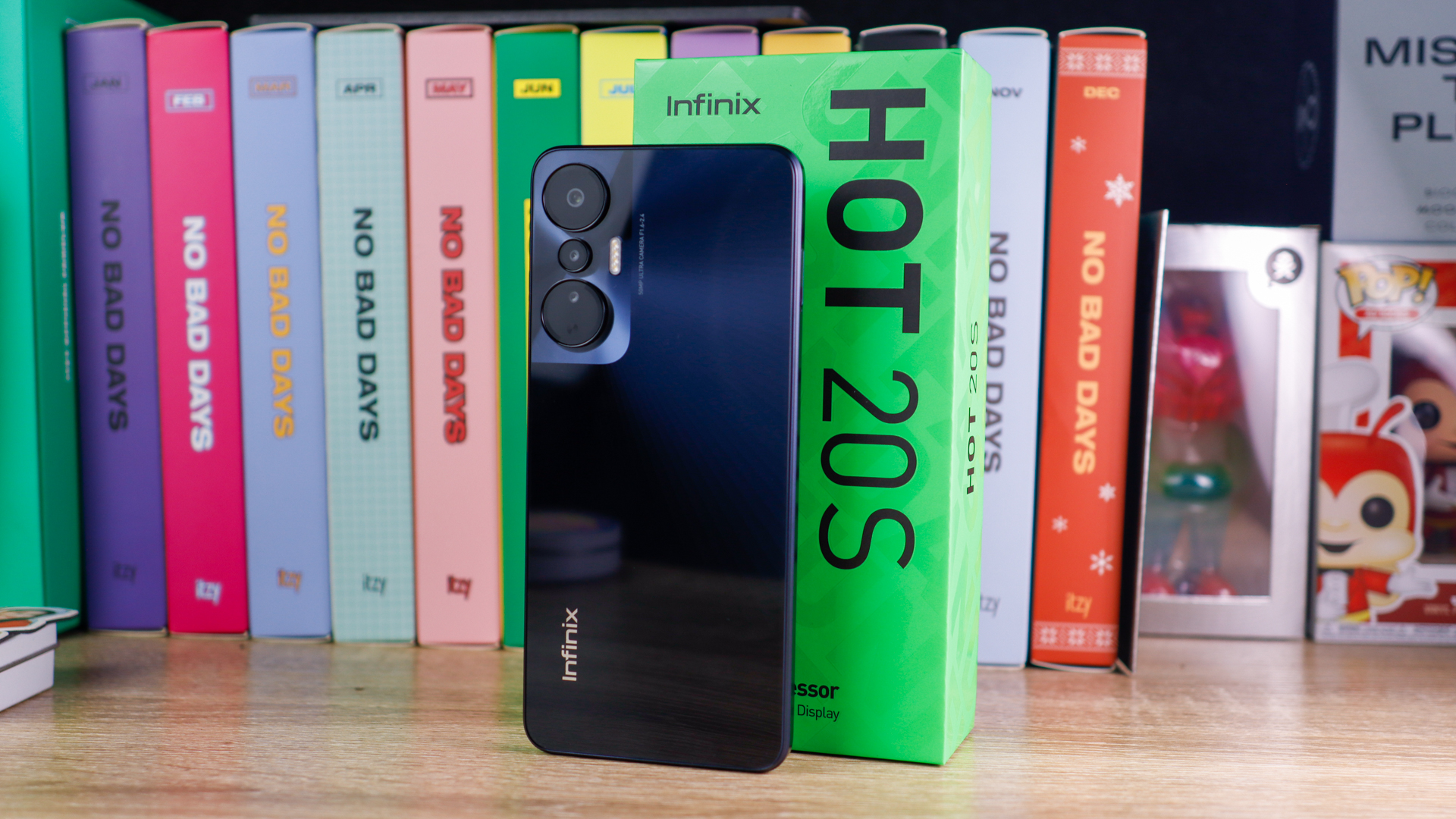 Infinix Hot 20S Review Philippines Specs
Helio G96 processor
8GB LPDDR4X RAM
128GB internal storage
6.78-inch Full HD+ PS display, 120hz refresh rate, 180hz touch response rate
50-megapixel f/1.6 main camera, 2-megapixel depth sensor, AI Lens, LED flash
8-megapixel selfie camera
LTE, 4G
WiFi, Bluetooth, side-mounted fingerprint scanner
Stereo speakers, DTS Audio
5000mAh battery
18w charging
Android 12, XOS 12
Unboxing and Packaging Contents
Our review unit is the Free Fire edition, which has a special outer sleeve and a customized XOS 12 UI that has elements from the popular battle royale title. The actual box is the same as its predecessor, where you have a bright green color with bold HOT 20S branding.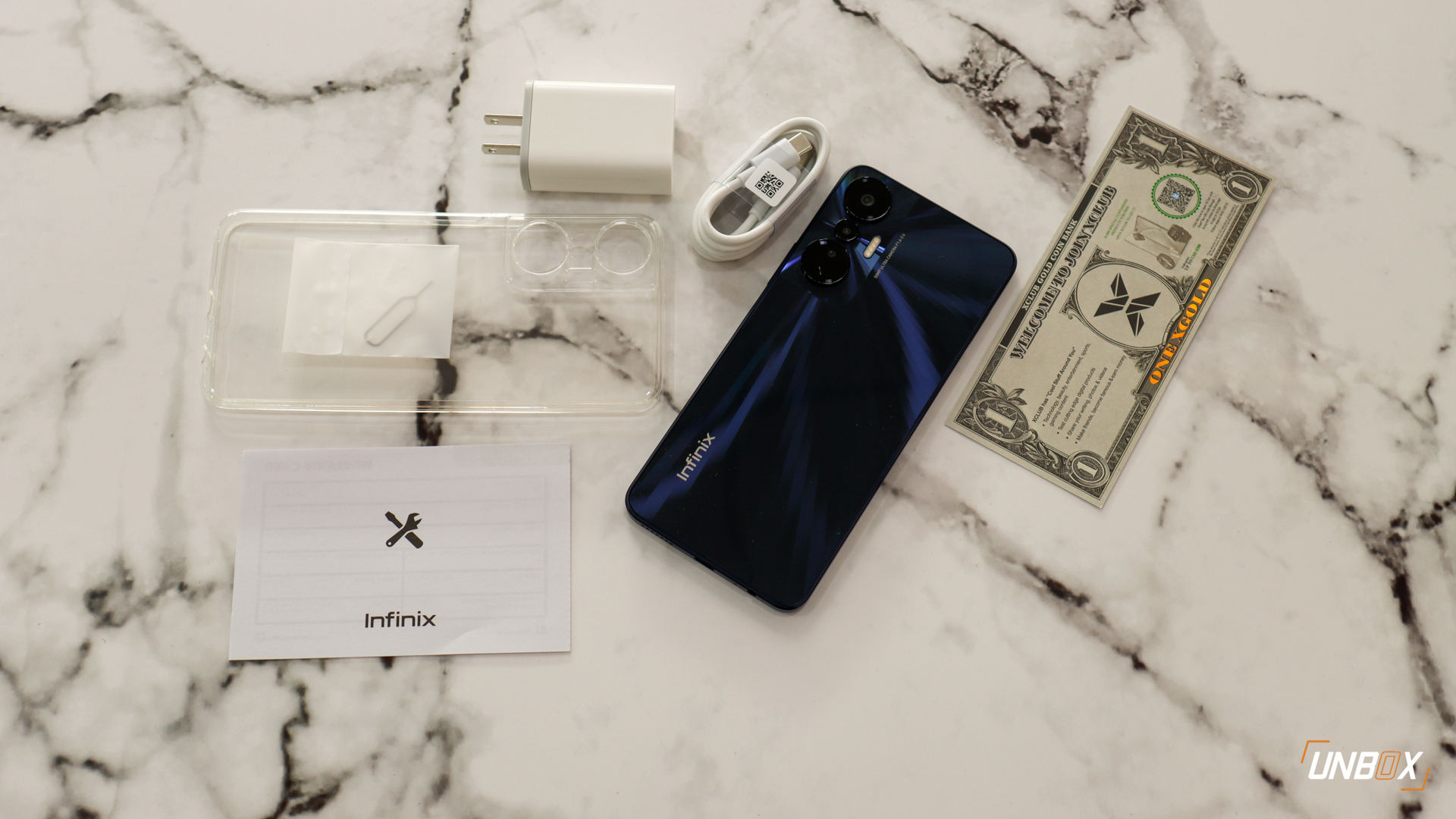 Inside the box, you have documentation, USB-C cable, 18w charger, silicone case, and the phone itself.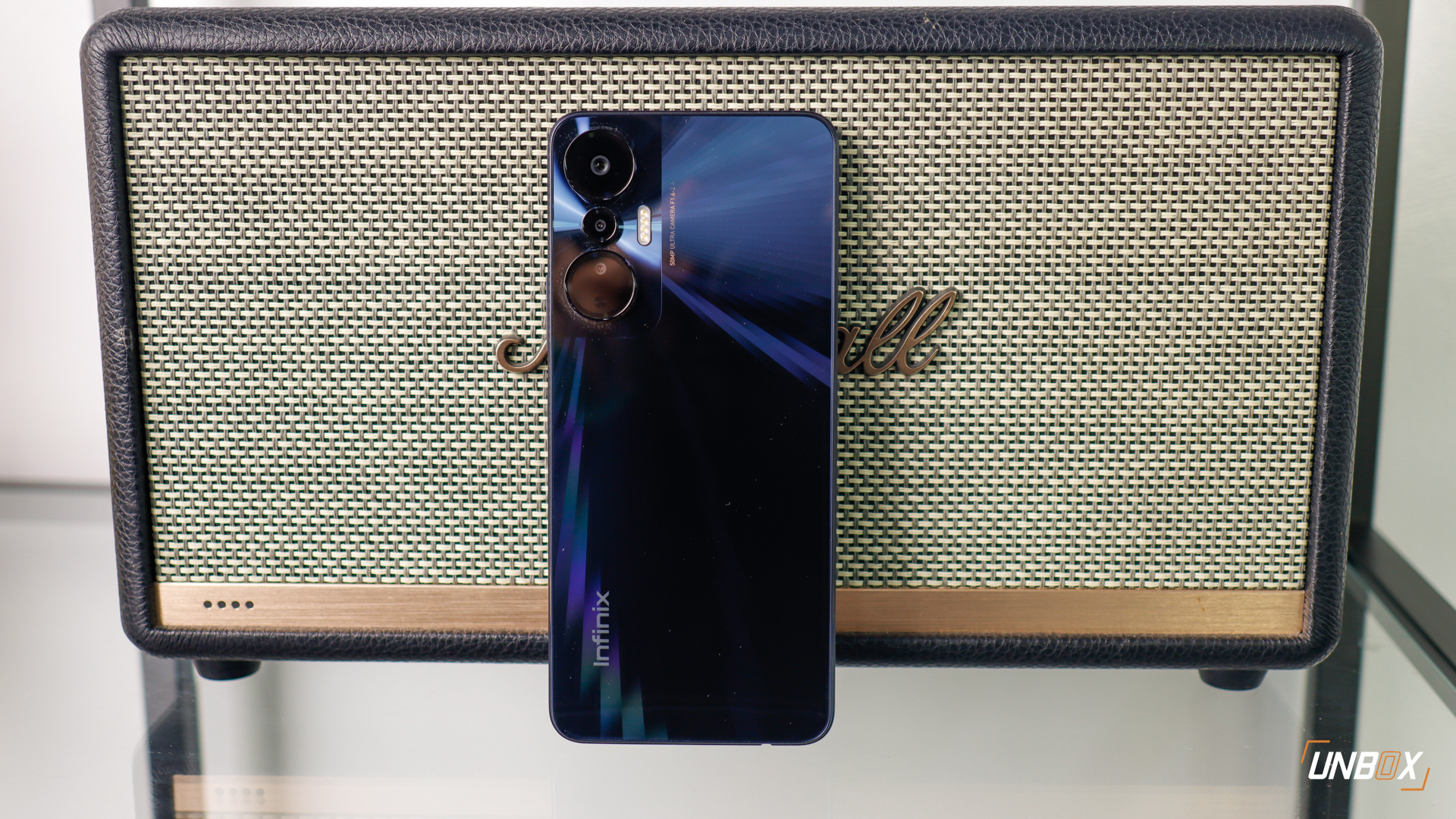 Design
Unlike its predecessor, the pattern on the HOT 20S' glossy back panel is a starburst design, which is more subtle than the wavy design. Instead of putting a more attention-seeking pattern, the eye-catching design of the HOT 20S is with its camera module, where you get two large circular modules (one holding the 50-megapixel main camera) and a smaller circle in between them. Making entry-level phones look aesthetically pleasing without resorting to fancy patterns is a challenge, and Infinix did a great job in making the HOT 20S look stunning.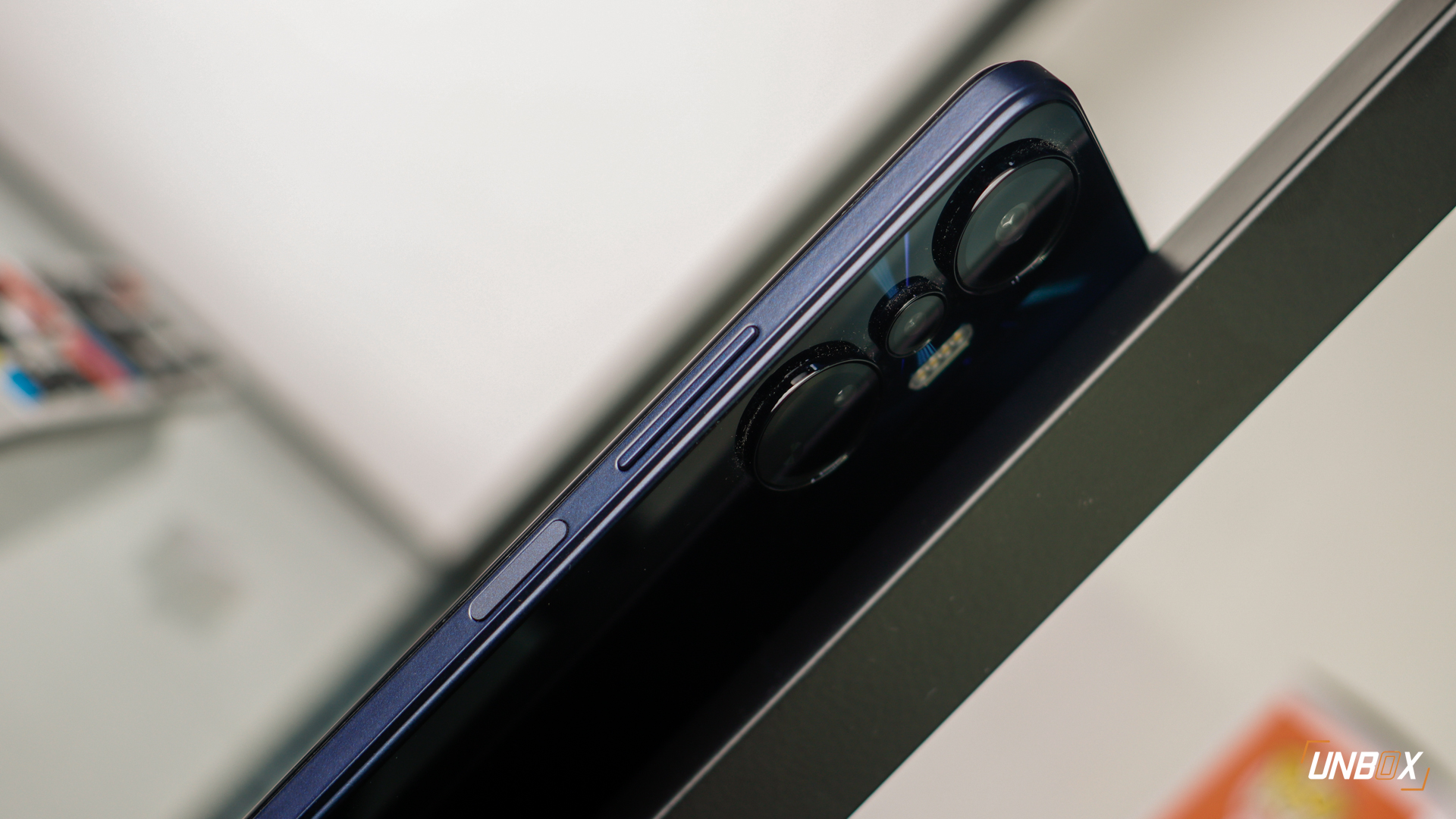 Like most phones these days, the HOT 20S has flat frame sides, with the right side housing the volume rocker and power button that doubles as a fingerprint scanner. The bottom part of the phone still has a headphone jack, USB-C port, and loudspeaker. Like its predecessor, you also get stereo speakers on the HOT 20S–and the other speaker is on the earpiece.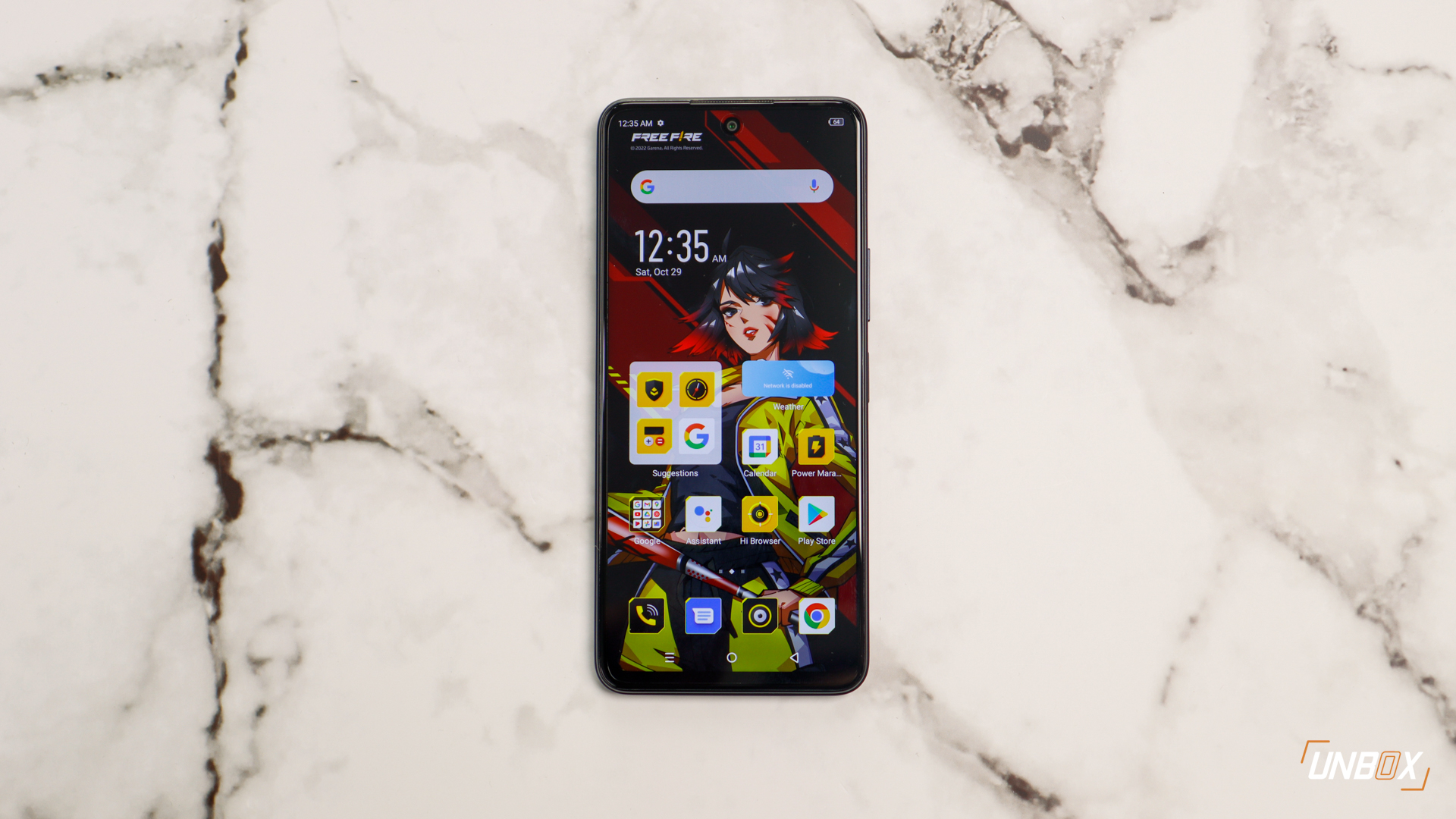 Display and speakers
The HOT series made a statement when it offered a 90hz display on the 11S at an under Php 7k range, and Infinix continues to up the ante by making the HOT 20S the most affordable phone to have a 120hz display. We appreciate how Infinix is being aggressive in pushing for the absolute best price-to-specs ratio–but it does have its fair share of flaws.
The colors on the IPS panel are decent, but our main complaint is how its auto-brightness setting is finicky–we often would end up manually adjusting it to get the proper brightness range. This is very evident when playing games with it, where the display tends to be less bright than what we expect it to be.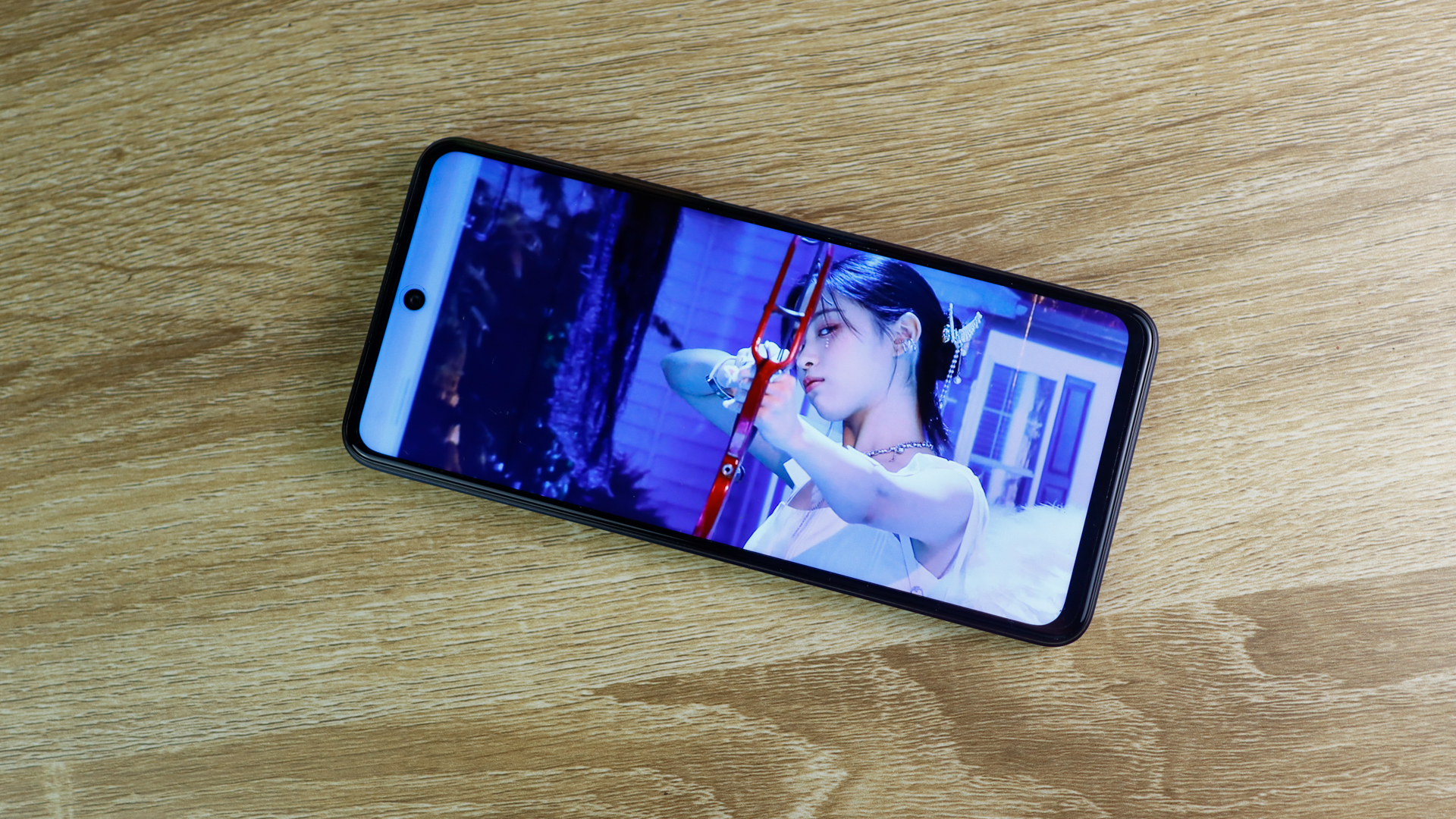 The speakers are decent and typical of what we expect on a budget device. They're not there to impress you, but they are good enough if you don't want to use earphones.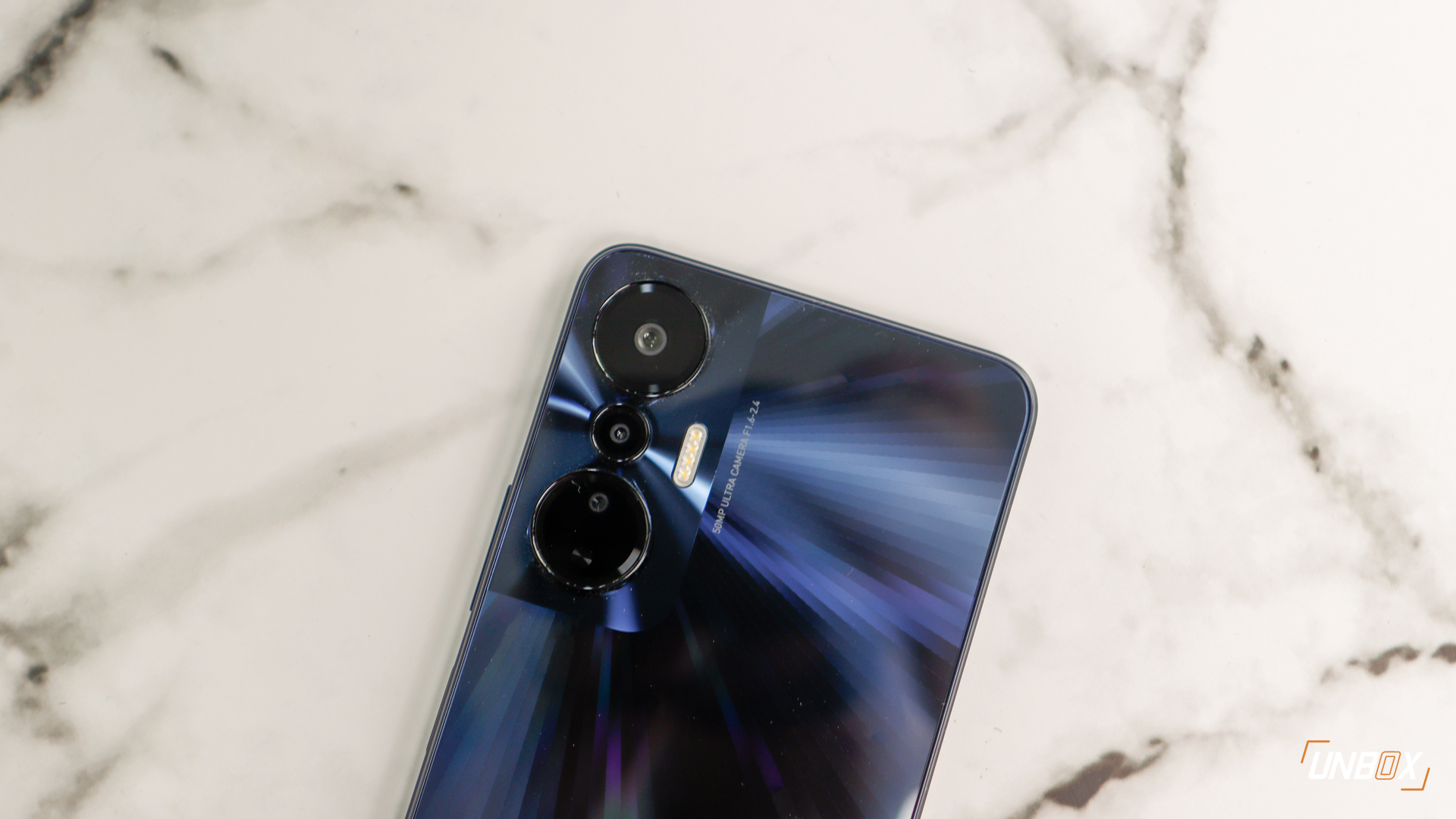 Cameras
The HOT 20S has the same camera setup as its predecessor, which we don't mind. The main reason for this is that Infinix did put in some effort to improve its camera performance. One of our complaints with the HOT series is that the cameras are often subpar–but that's not the case with the HOT 20S.
Based on the shots we took using it, the HOT 20S has a better camera performance than its predecessor, especially with low-light shooting. While the HOT 20S is primarily marketed as a budget phone for gaming, it's nice to see Infinix improve its camera performance despite using the same hardware found on the HOT 11S. You still don't get an ultra-wide-angle camera, and that's our only qualm with the HOT 20S.
Like its predecessor, you can shoot at up to 1440p resolution for videos. Like its photo performance, the HOT 20S also improves when it comes to video. There's still no stabilization with the HOT 20S, so we really advise that you use a gimbal if you want crisp and stable footage.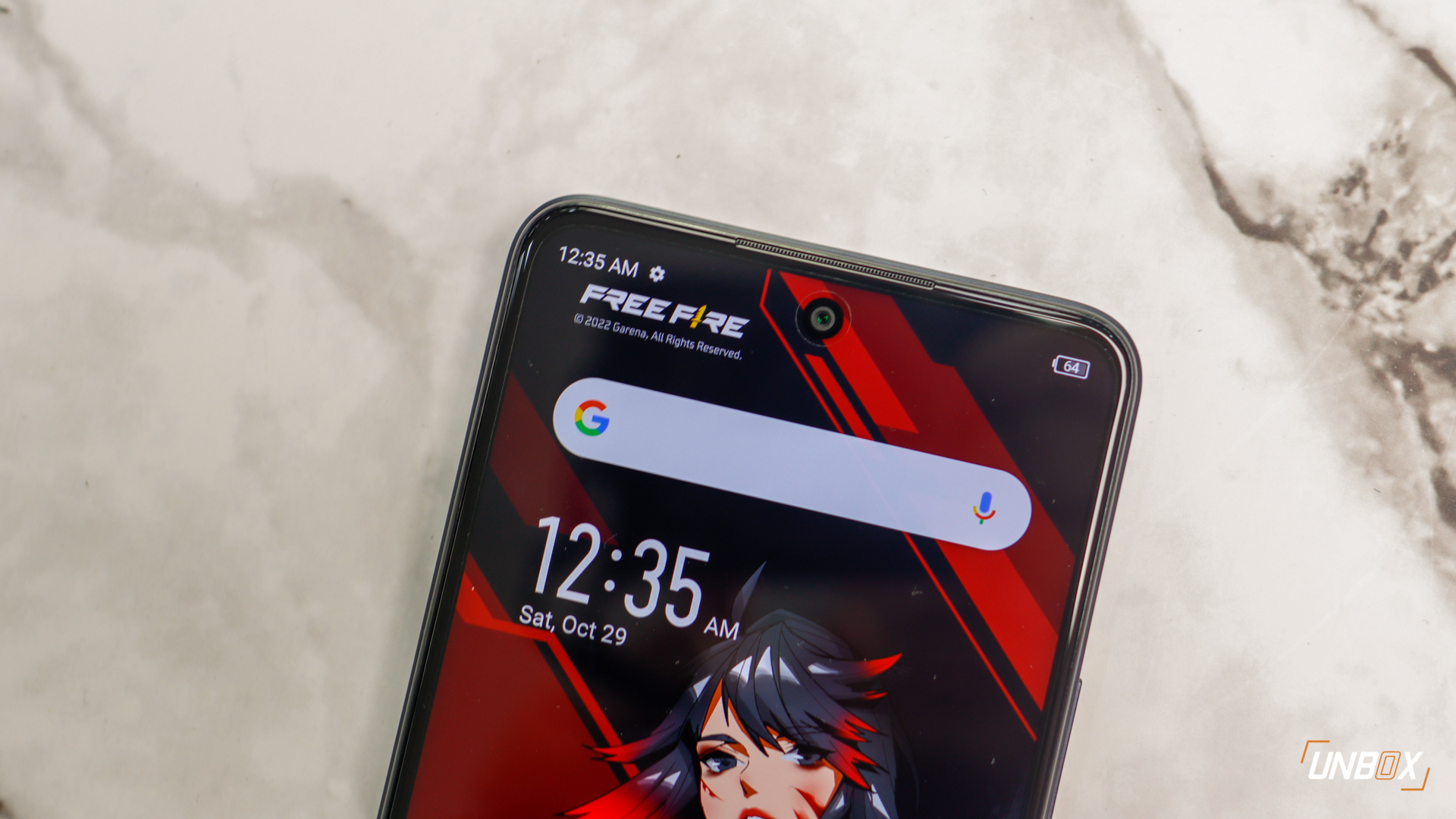 Internals and Battery Life
The biggest upgrade of the HOT 20S is its internals, where you are getting a Helio G96 processor that's paired with 8GB RAM and 128GB internal storage. If that configuration rings a bell, that's because the NOTE 12 4G also has the same setup as well.
At the under Php 10k price point, the Helio G96 is unanimously the best possible processor that you can use. While rival processors like the Snapdragon 680 and UniSoc T616 are competitive against the Helio G96 in CPU performance, the MediaTek chip dominates the competition when it comes to GPU performance.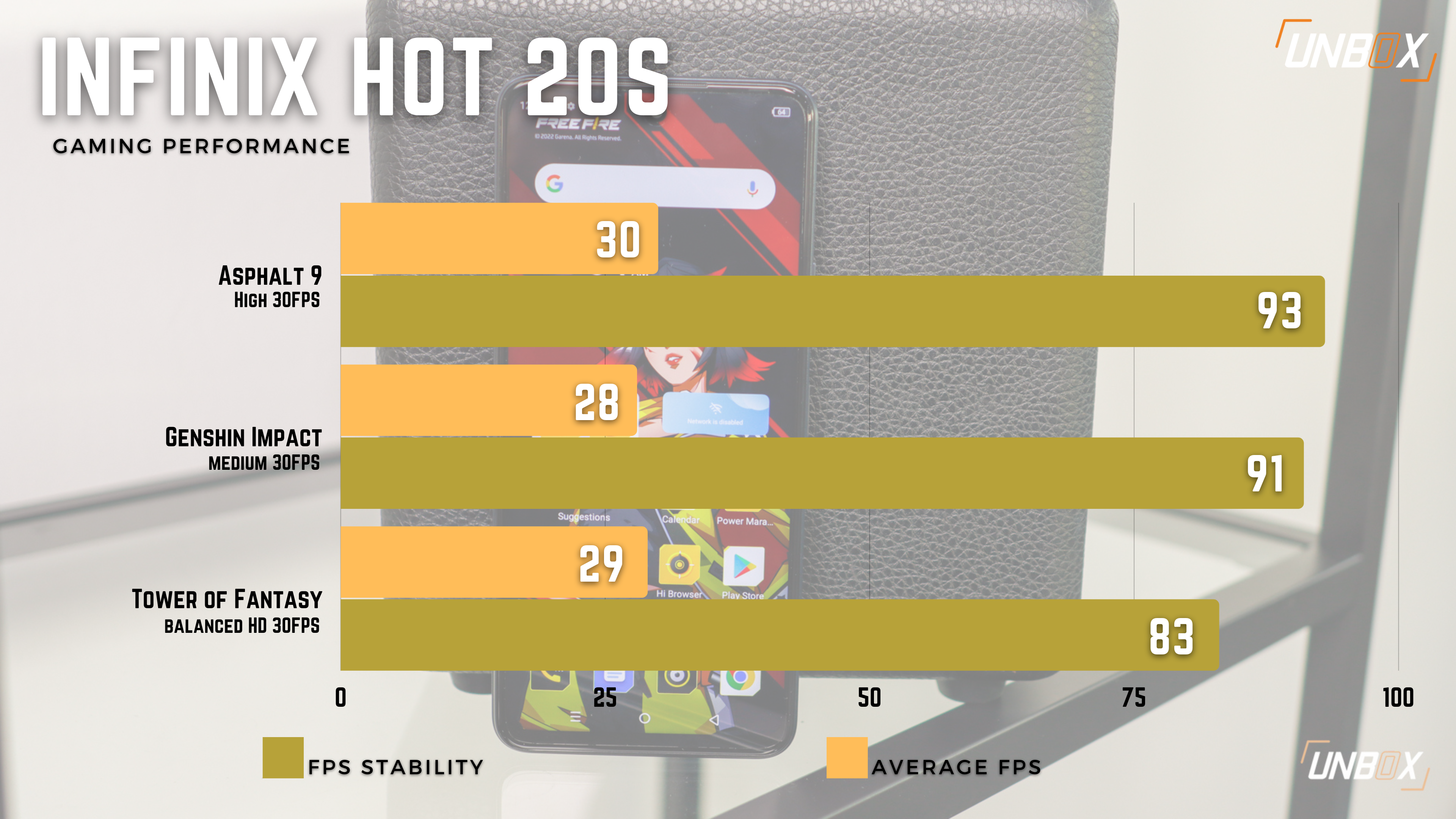 That being said, we're confident to say that the Helio G96 is a great choice for budget gaming. Based on the results we obtained from Gamebench, you can run Genshin Impact and Tower of Fantasy comfortably at medium and balanced graphics respectively, hitting close to 30FPS with a stability upwards of 80%. The HOT 20S comes with Android 12-based XOS 12 out of the box, and while we like the customizations on the Free Fire edition, we wished that Infinix toned down further with the amount of bloatware present in it.
The HOT 20S comes with a 5000mAh battery, and we got 14 hours and 46 minutes of battery life with PCMark's battery benchmark test. That's a solid figure considering that the Helio G96 is based on an aging 11nm process and that we set the refresh rate to 120hz. Like its predecessor, charging the HOT 20S is done with 18w USB-C charging.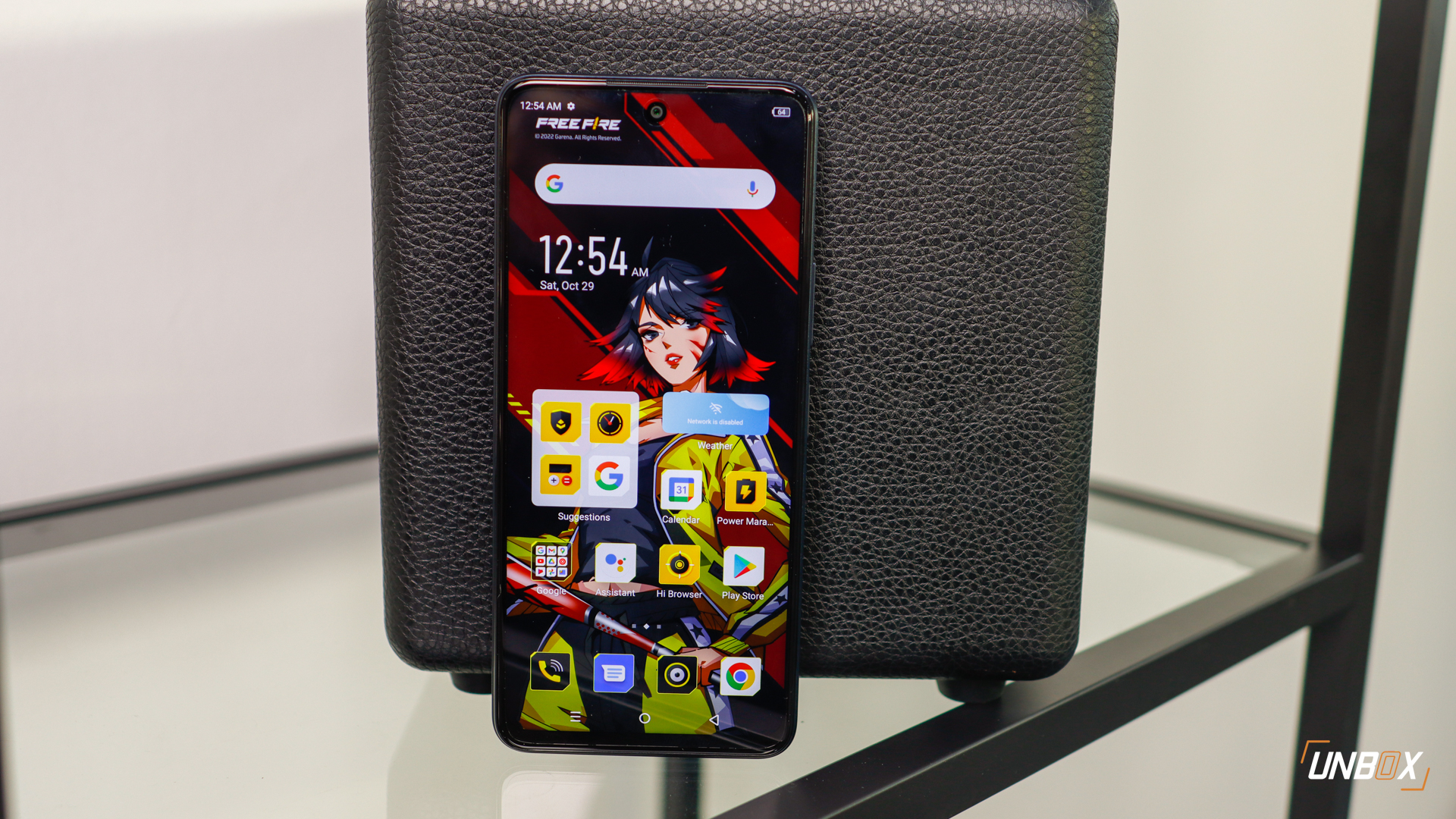 Wrap-up and Conclusions
While it is more expensive than its predecessor, the HOT 20S is a competitive offering for under Php 9k in the Philippines. Slotting in below the NOTE 12 4G, the HOT 20S is a showstopper for being the most affordable phone to offer a 120hz display–on top of decent gaming performance and improved cameras.
Infinix HOT 20S Review Price Philippines
The HOT 20S is priced at Php 8,499 and is available at Lazada, Shopee, and Tiktok Shop. It will be available for Php 7,849 on November 28 in Lazada and will have a limited Flash Sale price of Php 7,999 on Lazada, Shopee, and Tiktok Shop starting December 1.