With Apple at pace in transitioning its Macs into using its own M1 in-house silicon, those changes are to be applied with MacOS, and Monterey aims to make that integration better.
Chief among Monterey's key new features is Universal Control, which lets you control your iPad using the keyboard and mouse/trackpad of your Mac. What makes this integration better than other offerings is that you don't need to do any initial setup–all you have to do is to place your iPad next to your Mac. With this feature, you can easily transfer files between the two devices.
Continuing with the whole integration is AirPlay to Mac, which allows your iPhone or iPad to AirPlay audio and video content to your Mac–similar in principle to how you AirPlay with an Apple TV.  This feature basically utilizes your Mac's display and speakers to stream content from your iOS device.
Shortcuts, a feature that first appeared on the iPhone, is making its way to Monterey. With this feature, you can automate commonly performed tasks and launch them with just a single click. Like the implementation in iOS, there already a set of pre-built actions and you can create your own as well. While Automator will still be in macOS, you can import your existing workflows there to Shortcuts for better integration throughout the ecosystem–Siri included.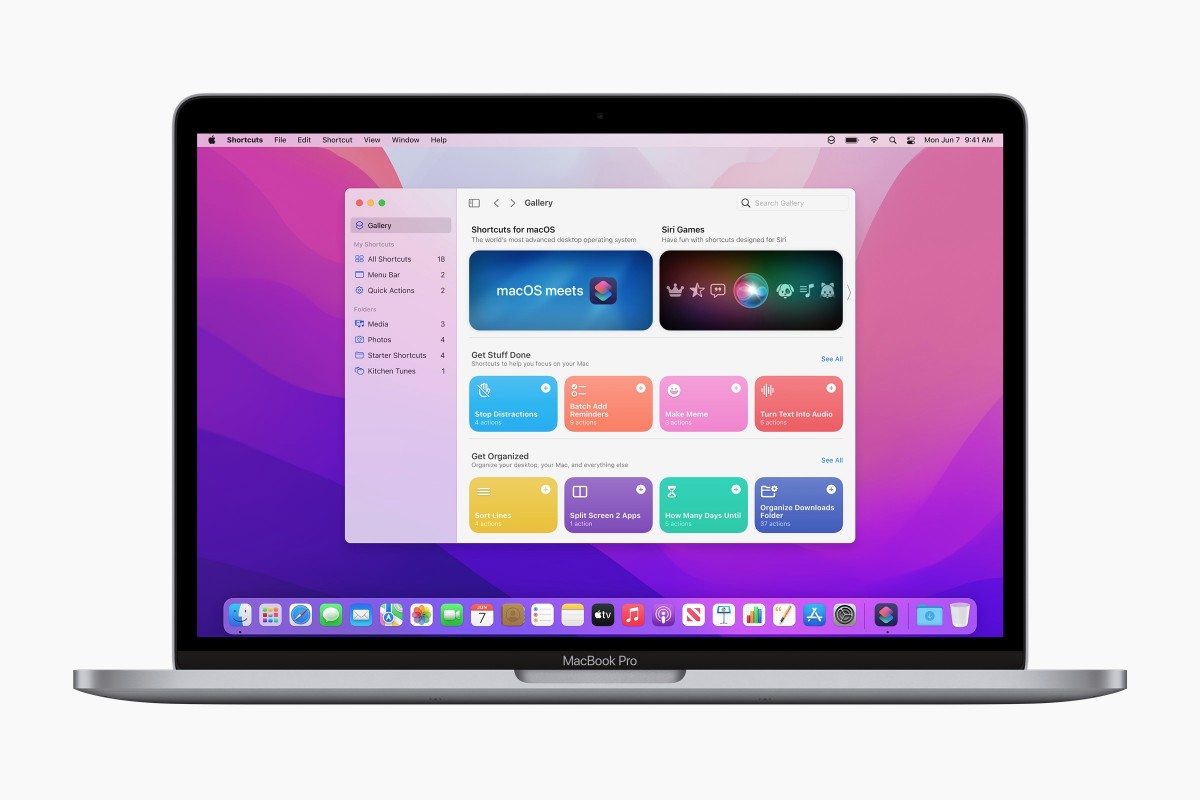 Outside of the integration-specific upgrades, Safari gets a full makeover in Monterey, where the tab bar gets a full redesign such that it is integrated into the address and search box within the active tab. There are also tab groups now, which keeps frequently opened taps arranged in custom groups. As for customization, Safari now can adjust its UI colors to match the webpage design you are currently viewing.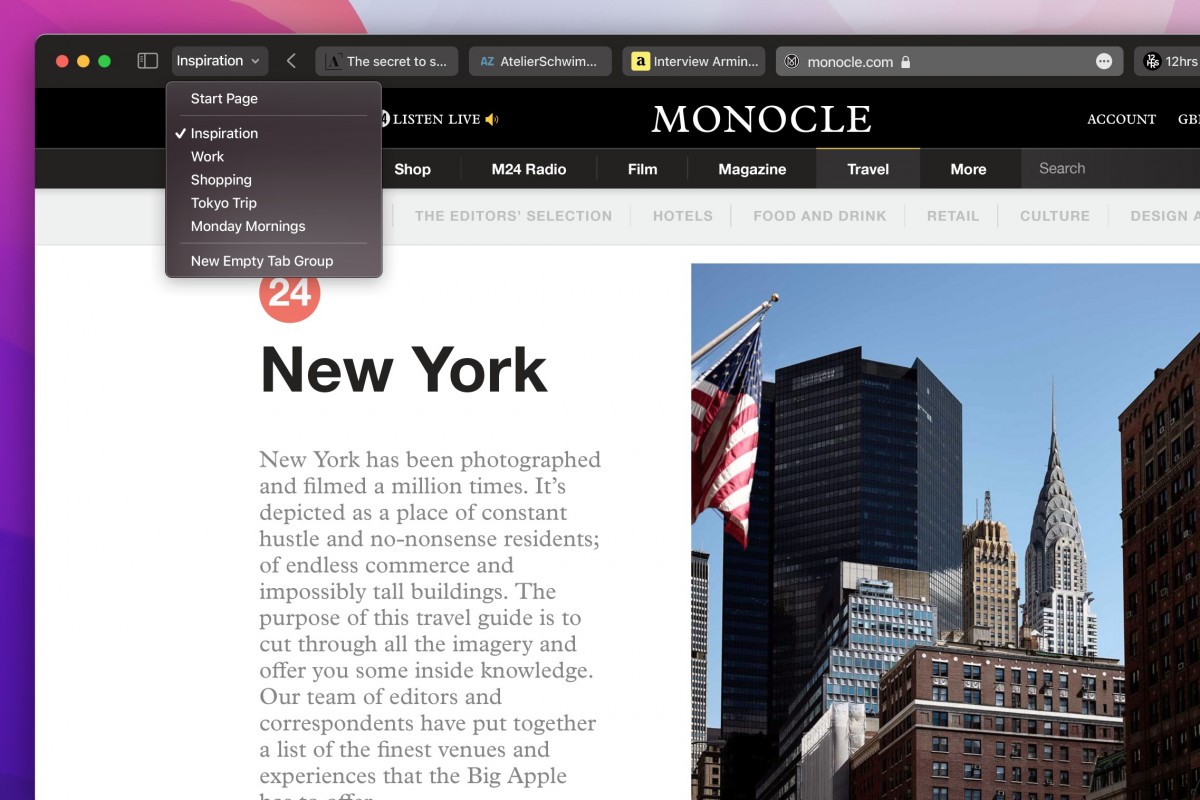 FaceTime is getting some new tweaks as well in Monterey. To enhance the experience, FaceTime gets new features like spatial audio for more immersive video calls, Voice Isolation for eliminating background noise, and Wide Spectrum for allowing ambient noise to come through. Just like with any modern videocall platform out there, FaceTime is now getting Portrait Mode as well.
To make your FaceTime calls more interesting, you can share content like music, movies, TV shows, projects, and shows with Shareplay. The feature aims to boost overall productivity and is Apple's way of competing against more established video call platforms like Zoom, Microsoft Teams, and Google Meet.
macOS Monterey will be available to developers now, while a public beta is coming next month. A stable release is coming in Fall. Devices that will support Monterey include the following:
2015 and later MacBook
Early 2015 and later MacBook Air
Early 2015 and later MacBook Pro
Late 2014 and later Mac mini
Late 2015 and later iMac
2017 and later iMac Pro
Late 2013 and later Mac Pro
Comments (0)