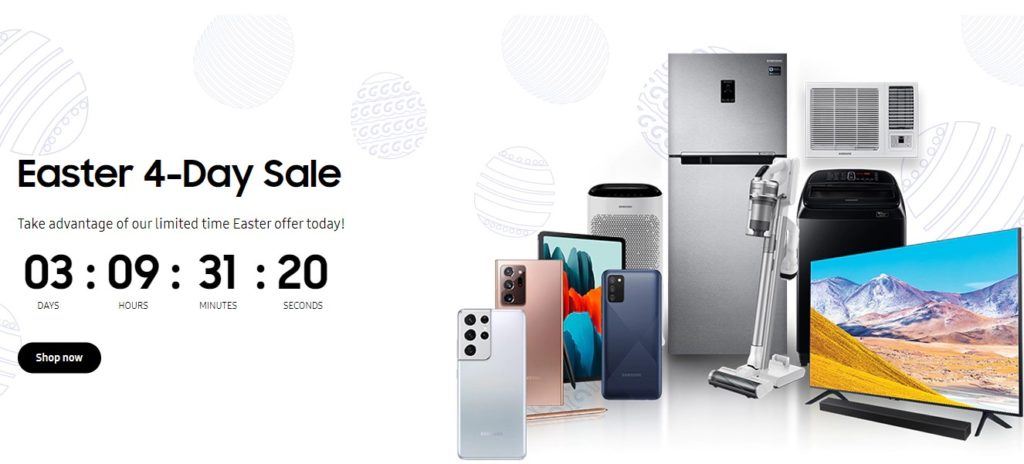 The Samsung 4-Day Easter Sale starts today until April 4, with the company slashing prices through their entire catalog, including digital appliances, home theater systems, smartphones, and more.
There's plenty of savings to be had, and here's a selection of the price cuts for the sale:
Samsung Crystal UHD TV
Get that UHD TV you've always wanted now at a discounted rate. What's more, is that these UHD TVs come bundled with soundbars. The discounts apply to select 55″ and 65″ TVs. Need more convincing? Here are 5 reasons why you should get a Samsung Crystal UHD TV.
Get the Samsung UHD TV 55″ for Php 30,490 from Php 40,990 here.
or Get the Samsung UHD TV 65″ for Php 49,190 from Php 60,990 here.

Samsung Window-Type Inverter Air Conditioner
One of the best ways to cool down this summer season is to turn on your AC.  Samsung's window-type air conditioner comes with inverter technology so it consumes 61% less energy than the conventional window-type air conditioners.
Get the Samsung Window-Type Inverter Air Conditioner 1HP variant for Php 30,995 from 36,995 here.

Air Purifiers
This is a good gadget to keep in your bedroom or office to keep dust particles and most allergens to a minimum. You can the Samsung's 34 sqm air purifiers for Php 11,895 instead of Php 16,995. While their 90 sqm Air Purifier is on sale at Php 34,460, that's 30% off from its original price of Php 45,995.
Get the Samsung 34 sqm air purifier here or the Samsung 90 sqm purifier here.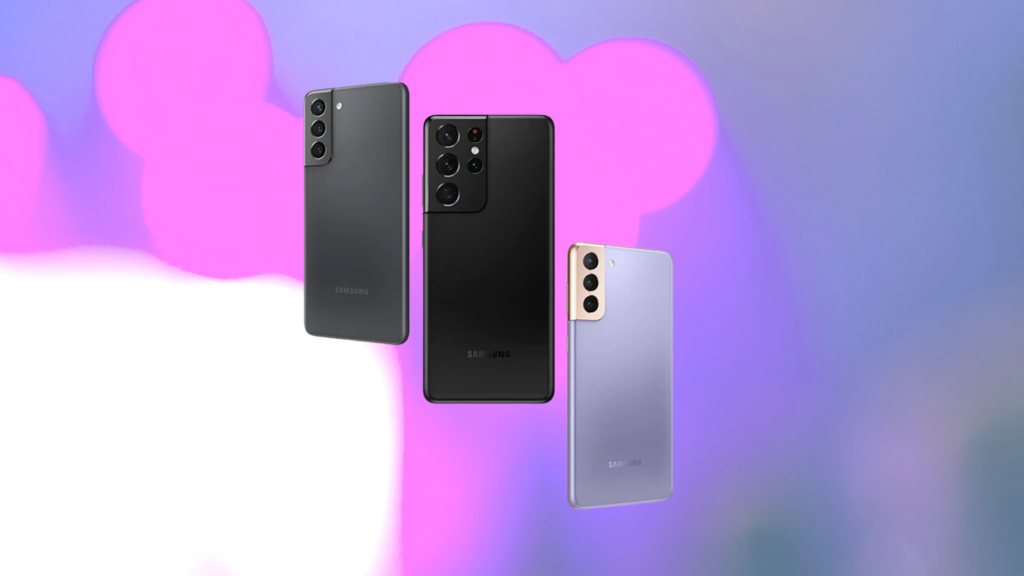 Samsung Galaxy S21 Series
For smartphones, the company is bundling their Galaxy S21 flagship models with their Galaxy Watch exclusively during the Samsung 4-Day Easter Sale. The Galaxy S21 Ultra 5G is priced at Php 66,990 which comes with a 45mm Galaxy Watch 3 in silver, The Galaxy S21+ 5G for Php 54,990 comes with a 41mm Galaxy Watch3 also in silver worth Php 18,990, while the Galaxy S21 5G priced at Php 44,990 comes free with Galaxy Watch Active2 worth Php 11,990. Read our thoughts on the Samsung Galaxy S21 Series here.
Buy the Samsung Galaxy models here.
To see all the deals you can avail of at the Samsung Easter sale, click here.
Comments (0)