While Samsung technically launched three Galaxy Tab S7 models—the third one being the Galaxy Tab S7 FE—the Korean brand is reportedly working on three Galaxy Tab S8 models. Aside from the usual vanilla and Plus model, there will be an "Ultra" version that will have a really large display.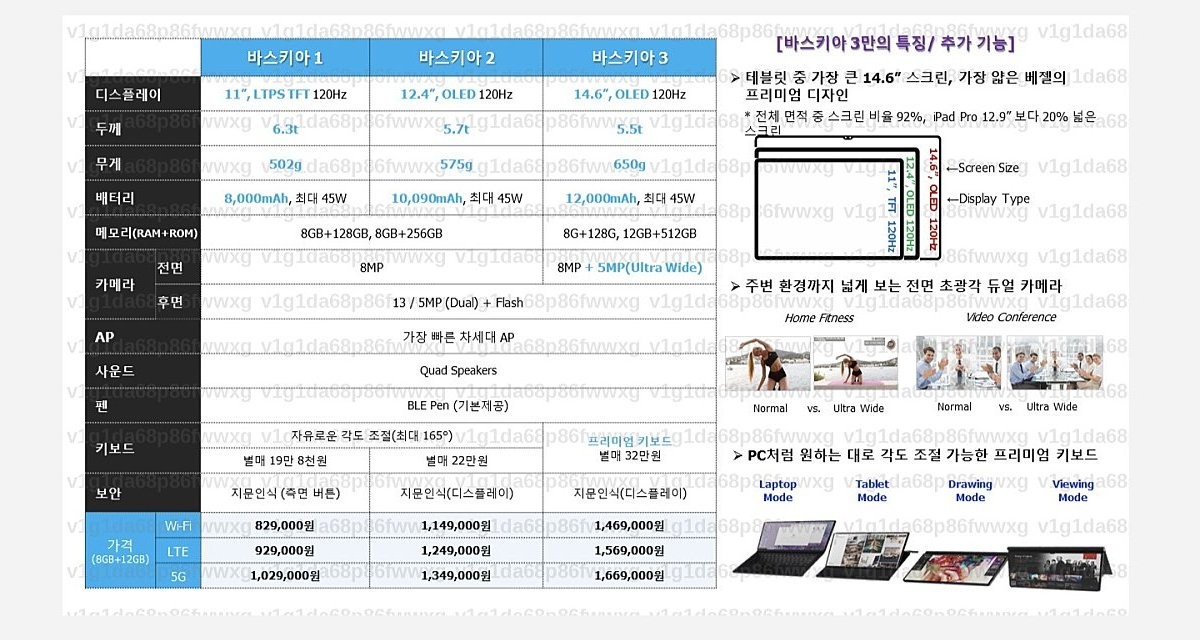 Based on what appears to be a leaked presentation slide, the vanilla Samsung Galaxy Tab S8 will have a 11-inch LTPS IPS display with a 120hz refresh rate. It will have a dual rear camera setup that will consists of a 13-megapixel main camera and 5-megapixel ultra-wide-angle camera, along with an 8-megapixel selfie snapper and a quad speaker system. Keeping the lights on is an 8000mAh battery with 45w wired charging–though it did not mention if the required charger is included in the box.
Moving up, the Galaxy Tab S8 Plus gets a bigger 12.4-inch OLED panel with the same refresh rate, along with a bigger 10090mAh battery. Save fro those two differences, both the vanilla and Plus model can be availed in 8GB/128GB and 8GB/256GB variants.
As for the third model (which is presumed to be called the Galaxy Tab S8 Ultra), it is reportedly getting an insanely large 14.6-inch OLED panel, along with an equally huge 12000mAh battery and an additional 5-megapixel ultra-wide-angle selfie camera. This version drops the 8GB/256GB configuration for a 12GB/512GB version–which we presume is meant for power users.
While the processor used for all three tablets is said to be "the fastest next-gen AP", our guess is that they will be powered by a Snapdragon 888. As for pricing, the vanilla model will start at KRW 829000(~Php 35.6k) for the WiFi only model and KRW 1029000(~Php 44.2k) for the one with 5G, while the Plus model will start at KRW 1149000(~Php 49.2k) for the WiFi only model and KRW 1349000(~Php 57.9k) for the 5G-powered model.
As for the huge Ultra version, expect to pay a fortune for it, as it will start at KRW 1490000(~Php 63.1k) for the WiFi-only model and KRW 1669000(~Php 71.6k) with 5G. All three tablets will have an optional keyboard accessory, with the one for the Ultra model supporting different modes like tablet and drawing modes.
Comments (1)