Aside from its Odyssey Gaming Monitors, Samsung is also bringing its Smart Monitor line to the Philippines with the M7 and M5.
Dubbed as a "Do-It-All" screen, the Smart Monitor comes with connectivity options for both PC and smartphone users. Mobile users can connect to the Smart Monitor via Tap View, App Casting, Apple AirPlay, or through DevX if you are using supported Galaxy phones and tablets.
The Smart Monitor comes with Adaptive Picture, optimizing the overall display quality to suit any viewing environment. This feature includes adaptive brightness and color temperature–both functioning with the monitor's ambient light sensors, on top of an eye-saver mode that reduces blue light.
Users can choose between the 32-inch M7 with a UHD resolution or the 27-inch/32-inch M5 with a Full HD resolution to suit their varying needs.
As the name implies, the Smart Monitor can run Office 365 applications even without a PC connection with its built-in WiFi connectivity, making it a great option for users who depend on viewing, editing, and saving documents on the cloud. It also has access to Netflix, HBO, and YouTube, letting you enjoy videos after a long work day. It also comes with Samsung's Smart Hub, inheriting some features found on the Korean brand's Smart TVs through a wireless connection.
The Smart Monitor comes with Bluetooth 4.2, built-in stereo speakers, a remote controller, and USB ports. The higher-end M7 gets a USB-C port that can handle data, display, and power for up to 65w on a single connection.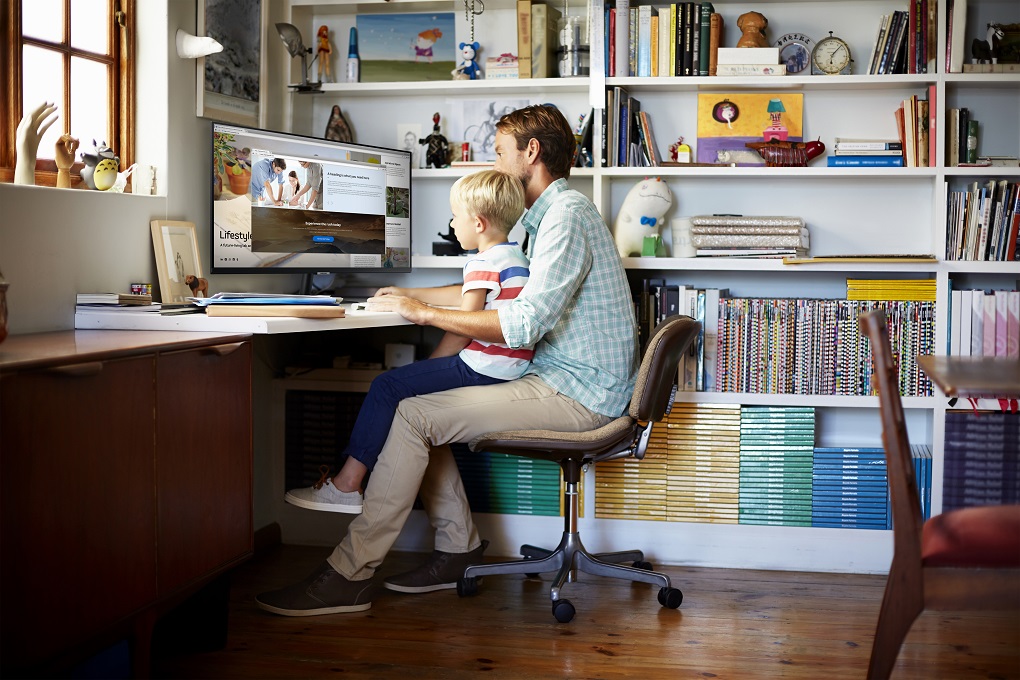 Samsung Smart Monitor Philippines price
The Smart Monitor M7 is priced at Php 28,999, while the Smart Monitor M5 is priced at Php 18,999 for the 27-inch model and Php 22,999 for the 32-inch model. Both models will be available at all major retail outlets.
Those purchasing before March 31 will get a Logitech MK120 keyboard and mouse set, along with a 1-year Viu subsciption.