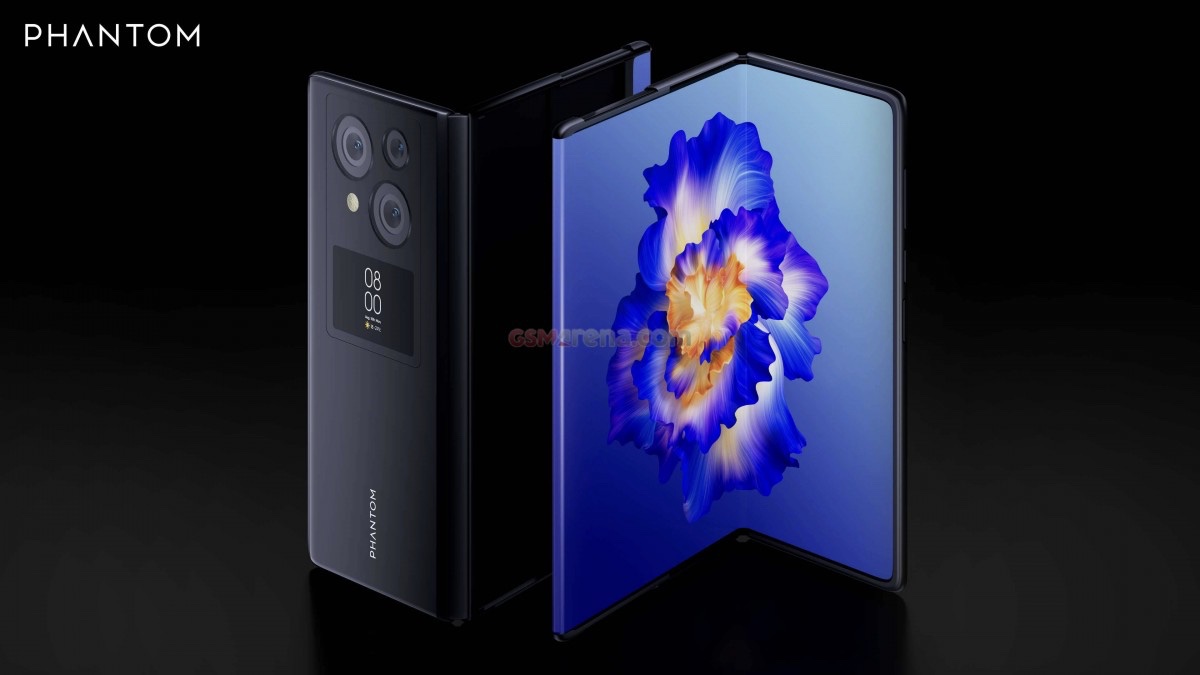 TECNO unveils its concept video for the Phantom Vision V that does fold AND slide to transform the phone into a mid-size tablet.
As we expect more foldable phones in 2023, TECNO reveals its own offering with the Phantom Vision V concept. To differentiate itself from those being offered by Samsung, vivo, OPPO, and Huawei, the Phantom Vision V also has a rolling mechanism that allows transforming the smartphone into a 10.1-inch tablet.
The rear camera module is reminiscent of the Phantom X2 with how the triple rear camera setup is laid out, while the frame is said to be made of "aerospace-grade" titanium. The back panel also has a small display for notifications –and possibly as a viewfinder for taking selfies.
We're not sure what display is used, but it appears to be similar to the Flex Hybrid OLED display that Samsung showcased earlier this month. Speaking of the display, it has 11 "functional layers" to make it flexible and durable–which is important since this is a display that folds and rolls at the same time.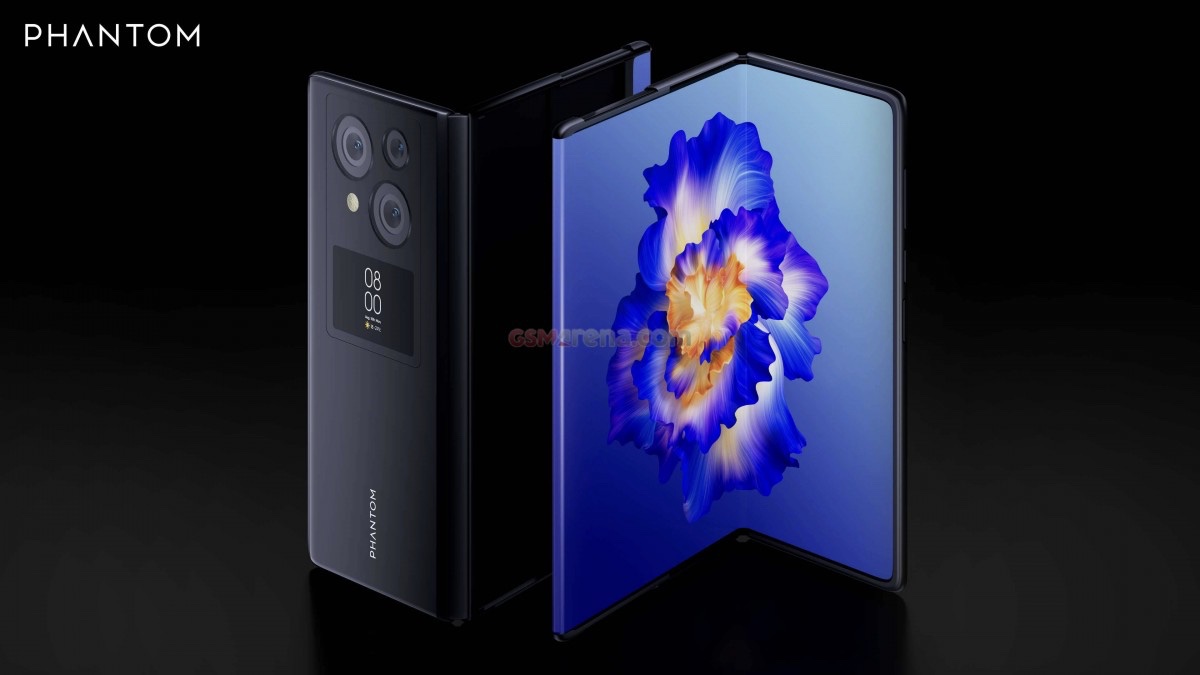 The TECNO Phantom Vision V is a concept phone at this point, but since TECNO was able to make some of its innovations come to life–like the retractable camera of the Phantom X2–we will not be surprised to see this complex foldable phone be made available in the market.
Comments (0)