Xiaomi's Redmi 9T is the newest contender in the realm of budget-friendly smartphones. Its specs-to-price ratio is typical Xiaomi (incredibly good) but it's not the only choice in the price range. There's plenty of other phones in the market that plays in its coveted price bracket, and today we'll look at how the competition compares. It's the Xiaomi Redmi 9T VS realme Narzo 20 – which one is better?

Design
Both phones are similar in that they both utilize a plastic back, though how that plastic back is presented differs depending on the phone. The Redmi 9T has a plastic back with a circular pattern emanating from its camera that adds texture to the smartphone.
The realme Narzo 20 takes a similar approach, though the textured finish is a bit more prominent here.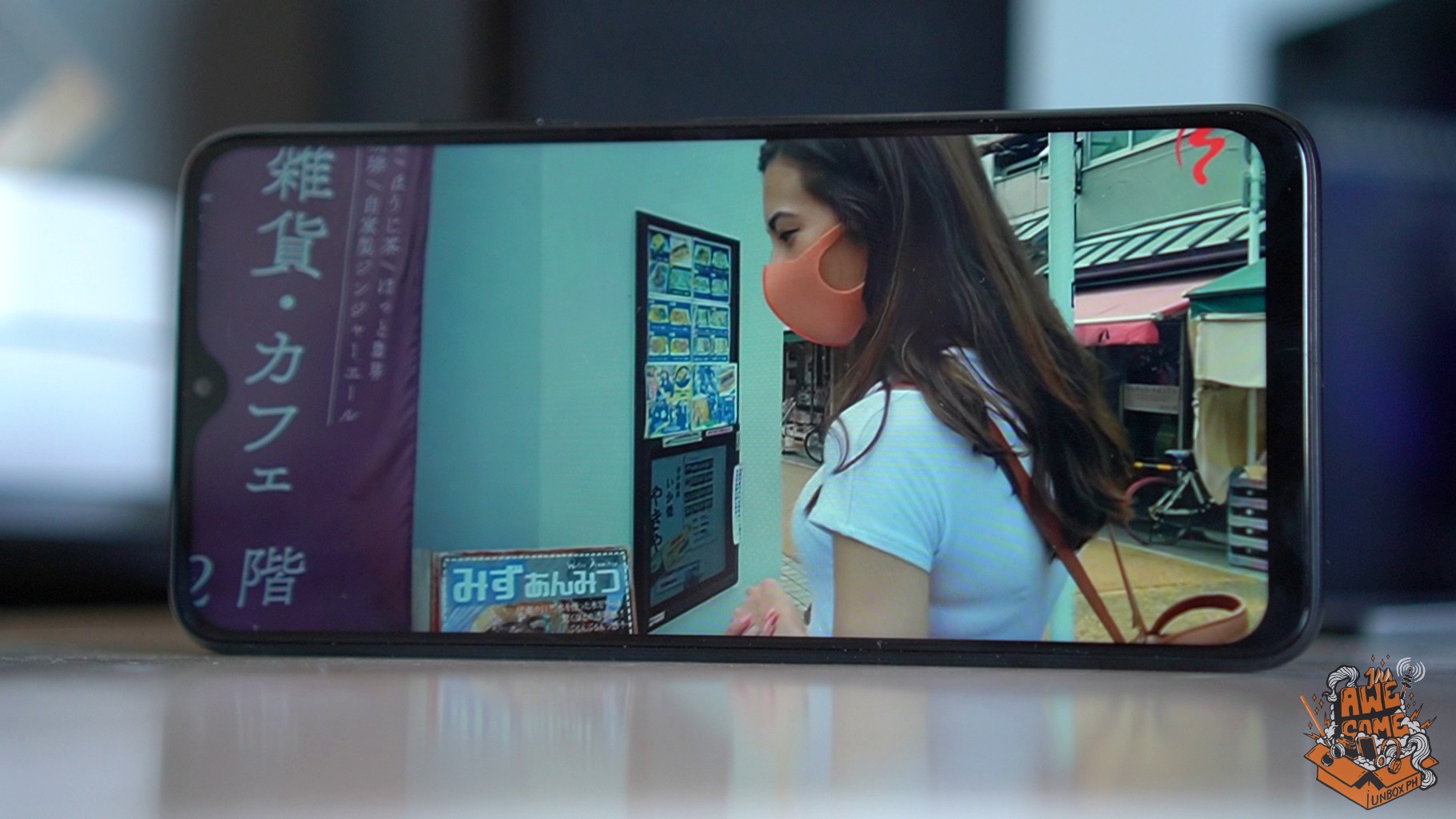 Display
The two phones utilize IPS panels for their displays and have display sizes close to each other. The Redmi 9T has a display size of 6.53-inches, while the Narzo 20 has a 6.5-inch display.
The Redmi 9T has a sharper screen though, as it has a full HD+ resolution panel, the Narzo 20 only has HD+ resolution.
Cameras
Only the Redmi 9T has a quad-camera module of the two with both the realme Narzo 20 settling for a triple-camera setup.
The Redmi 9T's quad-camera module is headlined by a 48-megapixel main shooter and is accompanied by an 8-megapixel ultra-wide camera, as well as the requisite (but useless) macro and depth camera.
The Narzo 20 meanwhile has a 48-megapixel rear camera, 8-megapixel ultra-wide camera, and a 2-megapixel macro lens. Both phones have 8-megapixel cameras in the front.
Internals
All phones run on Android 10, with Redmi 9T running a Qualcomm Snapdragon 662 chip while the realme Narzo runs on a MediaTek Helio G85.
Benchmark tests show that the realme Narzo 20 ahead of the Redmi 9T in single-core duties, with the reverse being true in multi-core tests.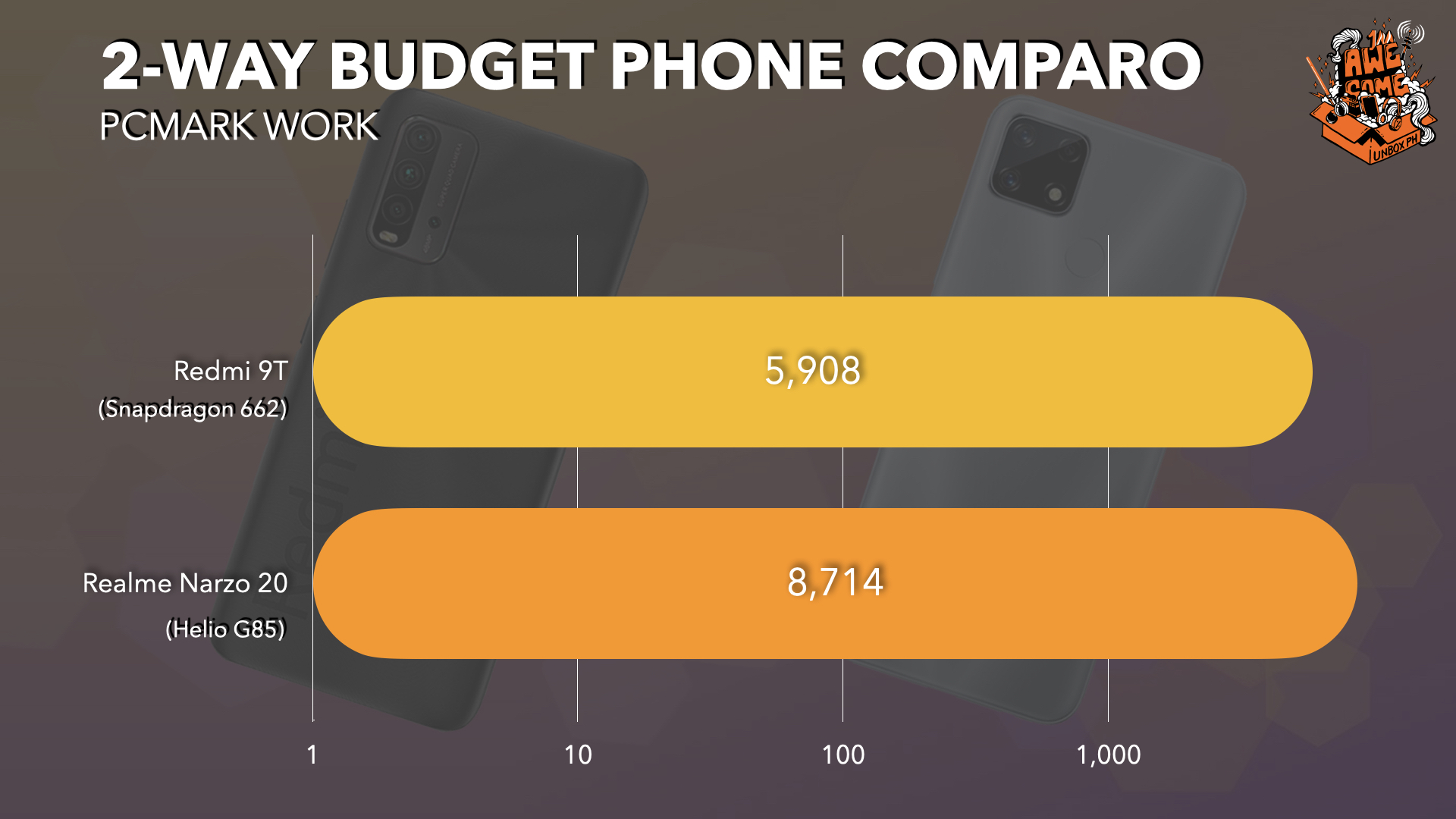 The Redmi 9T does get decimated in PCMark's Work benchmark, and Jamie did report some hiccups while playing with the Redmi 9T on NBA 2K20, which was ultimately fixed by tweaks in the graphical settings.
Battery
The Redmi 9T and the Narzo 20 have 6000mAh batteries inside of them, and both phones feature fast charging that goes up to 18W.
Price
The Xiaomi Redmi 9T is priced at Php 6,990 for the 4GB/64GB variant, with the higher 6GB/128GB variant priced at Php 7,990. The realme Narzo 20 is priced at Php 7,990 for its 4GB/64GB variant.
With all the specs laid out here, which phone are you getting? Who wins the Xiaomi Redmi 9T VS realme Narzo 20 battle for you?