Photos of the 2022 Xpander started circulating online after Mitsubishi Motors accidentally revealed the new model during its financial presentation. As a result, Mitsubishi decided to reveal the new model even before its public debut on November 11 at the Gaikindo Indonesia International Auto Show or GIIAS.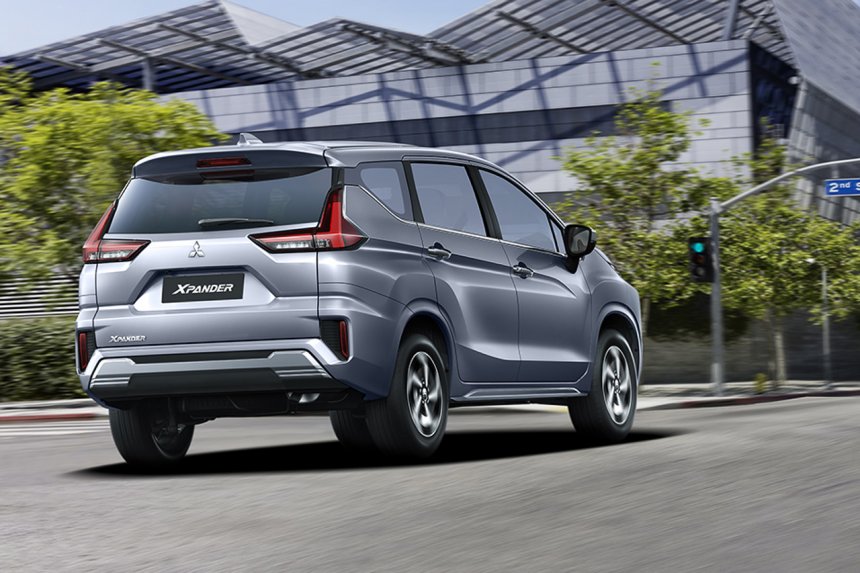 For the 2022 model, the front end is longer by 75 mm while the rear end is longer by 45 mm. The ride height is also taller by 15 to 20 mm, depending on the variant. These improvements in dimension translate to a more muscular and better proportioned Xpander.
Not only is the exterior bigger, but it also features Mitsubishi's latest iteration of the Dynamic Shield design. The upper portion of the front grille now comes with a two-bar design finished in black, while the lower portion now comes with a honeycomb mesh design. LED headlights, taillights, and even daytime running lights have been redesigned as well. To complete the exterior update, Mitsubishi added a new set of 17-inch alloy wheels with a two-tone design.
Just like the exterior, the interior has been reworked as well. Inside, you'll find a new instrument panel, three-spoke steering wheel, automatic climate control panel, electronic parking brake, rectangular air vents, and a new dashboard with a more angular design. Moreover, there are minor additions such as a large-capacity tray on the center console, an armrest that can store four bottles, Type A and Type C USB charging ports for the rear passengers, and integrated cupholders on the center armrest of the second-row seats. Also, beige-colored seats are available for higher-end variants.
Pop the hood and you'll find the same 1.5-liter (4A91) engine with 105 horsepower and 141 Nm of torque. However, this same old engine is no longer mated to a 4-speed automatic transmission. Mitsubishi decided to use a more modern and economical CVT, which will result in better fuel efficiency and overall comfort according to them. Moreover, the rigidity of the front strut mounting part is improved, the cylinder size of the rear shock absorber is expanded, and high-performance valves are employed for both the front and rear suspensions.
All units of the 2022 Xpander will be manufactured at Mitsubishi Motors Krama Yudha Indonesia. The new model will be available in the Philippines after its debut in Indonesia. Prices will be revealed soon.