As Christmas approaches, more and more people peruse through e-commerce platforms, looking for something to spoil themselves with or gift their loved ones. Cherry wants to get in on that action with their own 11.11 sale deals for 2021, and has a bunch of great products lined up ranging from phones to IoT devices. Here are some discounted items on their product catalog worth considering.
Cherry Mobile 11.11 Sale Top Picks
Cherry Mobile Flare S8 Prime
Cherry Mobile Aqua Infinity
Cherry x Deerma 2-in-1 Light & Cordless Vacuum Cleaner (VC20)
Cherry Digital Air Fryer (4.5L)
Cherry Mobile Ultrasonic UV Humidifier
Cherry Mobile Flare S8 Prime

(From Php 7,999 to Php 3,999)
For a price just shy of Php 4,000 during the Cherry 11.11 Sale this 2021, the Flare S8 Prime finds itself in the field of ultra-budget smartphones. In that crowded price bracket, smartphone manufacturers target just the necessities and forgo concepts such as design or gimmicks. Cherry has decided to dump that idea. The Flare S8 Prime comes tricked out with a neat attention-grabber to distinguish itself at the price point.
If it hasn't caught your eye already, the phone is equipped with a 16-megapixel motorized pop-up camera – a feature formerly only known to the upper mid-range and flagship models. However, Cherry hasn't sacrificed everything else for that feature, as the S8 Prime actually has some decent kit. It has an acceptable MediaTek octa-core processor, 4 GB of RAM, Full HD+ resolution display, expandable storage, USB Type-C connectivity, and a rear-mounted fingerprint scanner. Without a doubt, this is one of the best deals this 2021 Cherry Mobile Sale.
Cherry Mobile brings you the flagship experience of yesteryear in a budget package.
Buy it now on Lazada and Shopee.
Cherry Mobile Aqua Infinity
(From Php 7,999 to Php 5,199)
The Cherry Aqua Infinity is an interesting value proposition because it provides an experience that isn't telling of its price. The performance can be explained by its spec sheet: a Helio P60 processor, 8GB of RAM, 6.52-inch IPS Full HD+ display, and a quad-camera setup. These components all work together to give you multitasking capabilities unheard of at the price point, more so after the 11.11 discount.
Its aging processor may prove to be a hindrance to gaming. For everyday tasks though, this phone is a value proposition you'd be hard-pressed to match. We went over some gaming statistics in our detailed review of this device.
Oh, did we forget to mention that on Cherry Mobile's 11.11 sale, a purchase of this phone comes with the Cherry Mobile Flare Smartwatch and a Bluetooth speaker for absolutely zero additional cost? What a deal!
Buy it now on Lazada and Shopee.
Cherry x Deerma 2-in-1 Light & Cordless Vacuum Cleaner (VC20)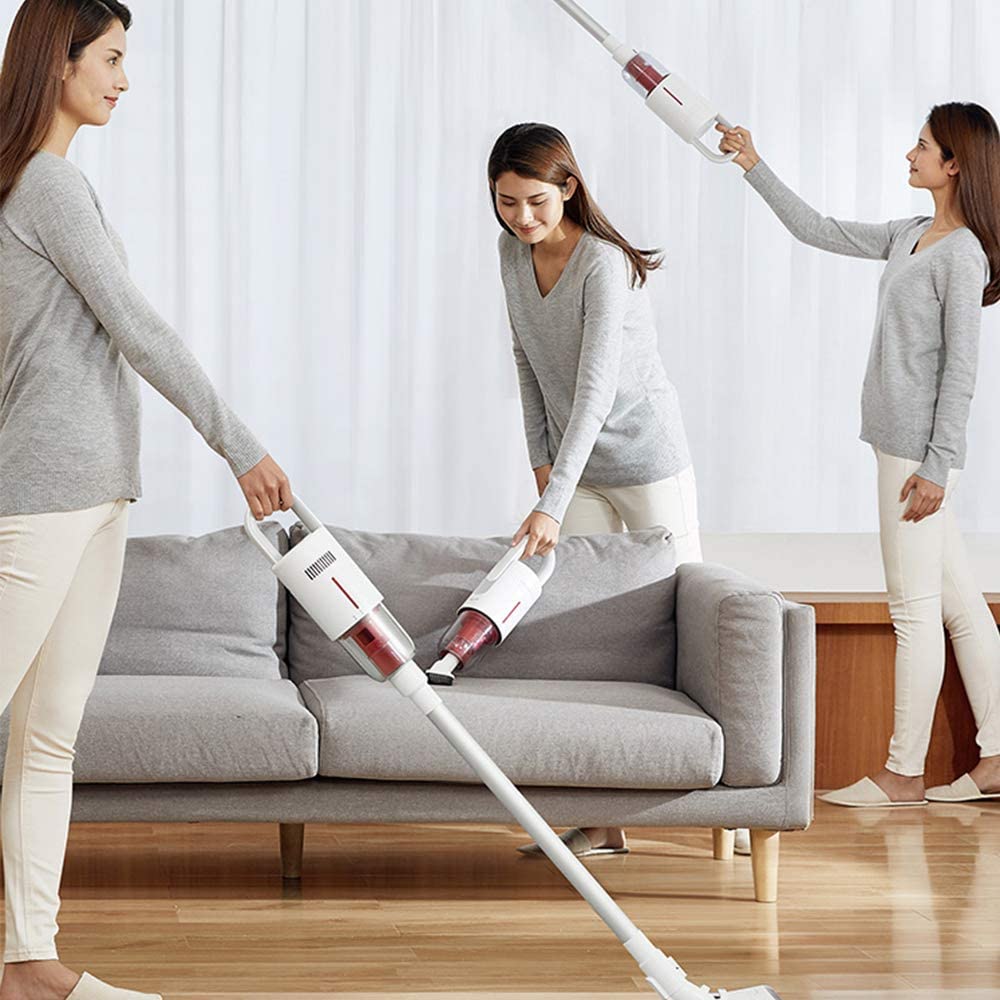 (From Php 5,390 to Php 2,999)
If you're surprised, we understand. Cherry has partnered with vacuum company Deerma to add a cordless vacuum cleaner to the Cherry Home collection. This array of products seeks to fortify Cherry Home, the company's lifestyle arm.
While they have a more heavy-duty and conventional vacuum option, nothing screams convenience like a cordless vacuum cleaner that anyone can use. This cleaner does what it needs to and is easy to store in smaller living spaces. Cherry Home also offers a 1-year warranty along with the product. It's an essential 2021 household companion to avail of this 11.11 Cherry Mobile sale.
Buy it now on Lazada and Shopee.
Cherry Digital Air Fryer (4.5L)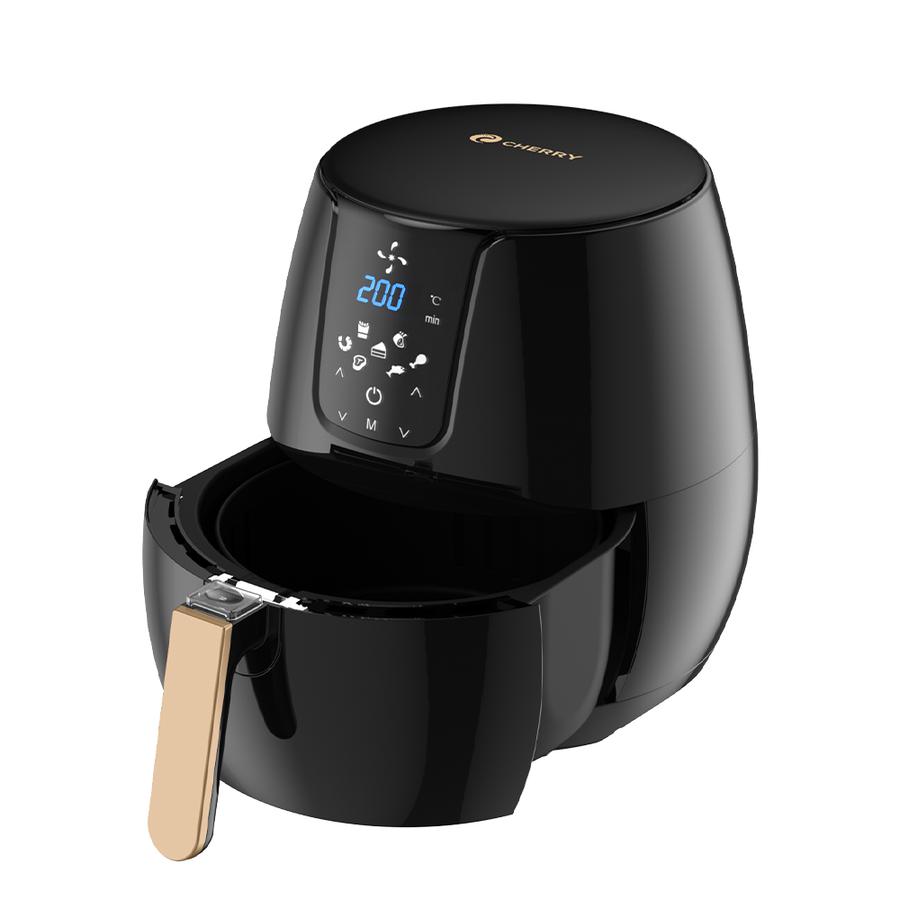 (From Php 3,990 to Php 2,999)
Whether it be TikTok, Instagram, or any other social media platform, it is evident that foodies are raving about the wonders of an air fryer. It's a creative way of frying food and results in relatively healthier meals. Cherry goes a far as marketing 80% less fat, a substantial amount. A lot of companies have already entered the space and Cherry Home is throwing down the gauntlet with their iteration and even has a video series showing off its versatility.
The Cherry Digital Air Fryer has a generous 4.5 liters of space, along with 7 cooking presets, a digital touch panel, a non-stick frying basket, and automatic timers. They claim safety can be assured with overheating protection features as well as power-saving capabilities that won't make you hurl at the sight of your power bill.
Buy it now on Lazada and Shopee.
Cherry Antibacterial Ultrasonic UV Humidifier
(From Php 2,490 to Php 1,499)
Another product of Cherry Home, the Antibacterial Ultrasonic UV Humidifier is Cherry's answer to the fear of dirty air in this pandemic. Its goal is to increase your domestic quality of life by not only sterilizing the air but also diffusing your preferred aromas to give the space a better aura.
Cherry advertises health benefits as well – including better sleep and rehydrated skin for occupants of the space. The company also seeks to one-up other humidifiers by indicating that their own product is relatively quieter and easier to operate.
Buy it now on Lazada and Shopee.