A few months after making its Surf2Sawa Prepaid Fiber internet service official, Converge announced that it is accelerating its roll-out to more unserved areas in the country. To recap, Surf2Sawa offers prepaid loading for as low as Php 50/day once the fiber line with modem is installed. From there, users can opt for prepaid data packs ranging from Php 200/7 days to Php 700/30 days.
Converge adds that Surf2Sawa guarantees speeds of up to 25Mbps for up to 6 gadgets with unlimited data. With that speed, Converge says that Surf2Sawa is suitable for basic internet applications such as email, web surfing, social media, video and music streaming, as well as gaming.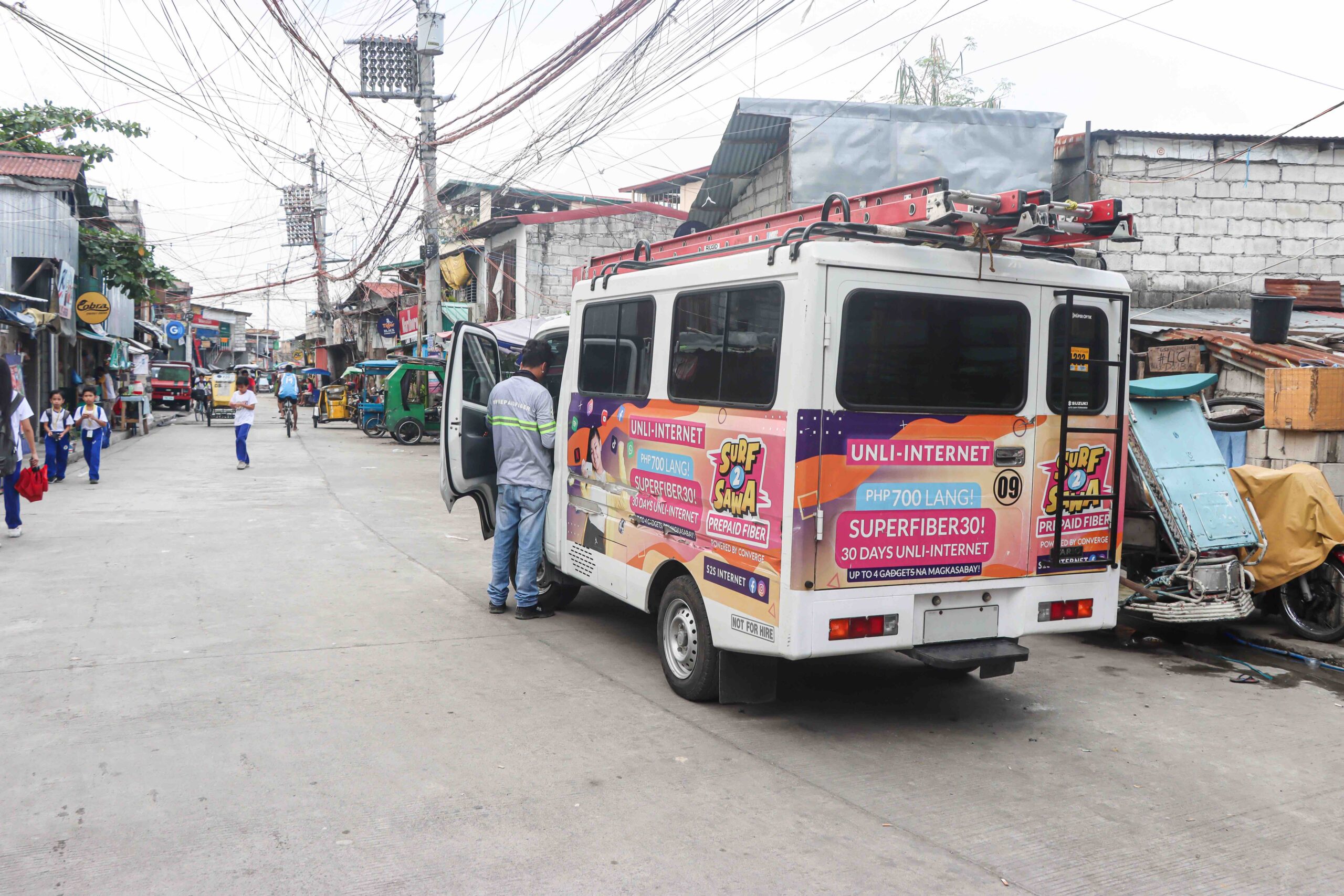 "This is the future for the majority of Filipinos. There are still some barriers to widespread adoption of fiber broadband because of the cost, but we are lowering those barriers with these new products that are within reach of lower-income households," Converge Founder and CEO Dennis Anthony Uy said.
As it speeds up the roll out of its Surf2Sawa prepaid fiber service, Uy personally visited some of its customers to assure that the installation process is smooth sailing. "Our goal is to cover all urban poor communities and third-class municipalities across the country. This is our pledge to digital democracy as we hope to see the day when every Filipino has access to world-class connectivity," Uy adds.