The newly completed South Luzon Expressway (SLEX) Elevated Extension Project had its inauguration ceremony at Alabang Northbound Entry in Muntinlupa City last Tuesday, February 17.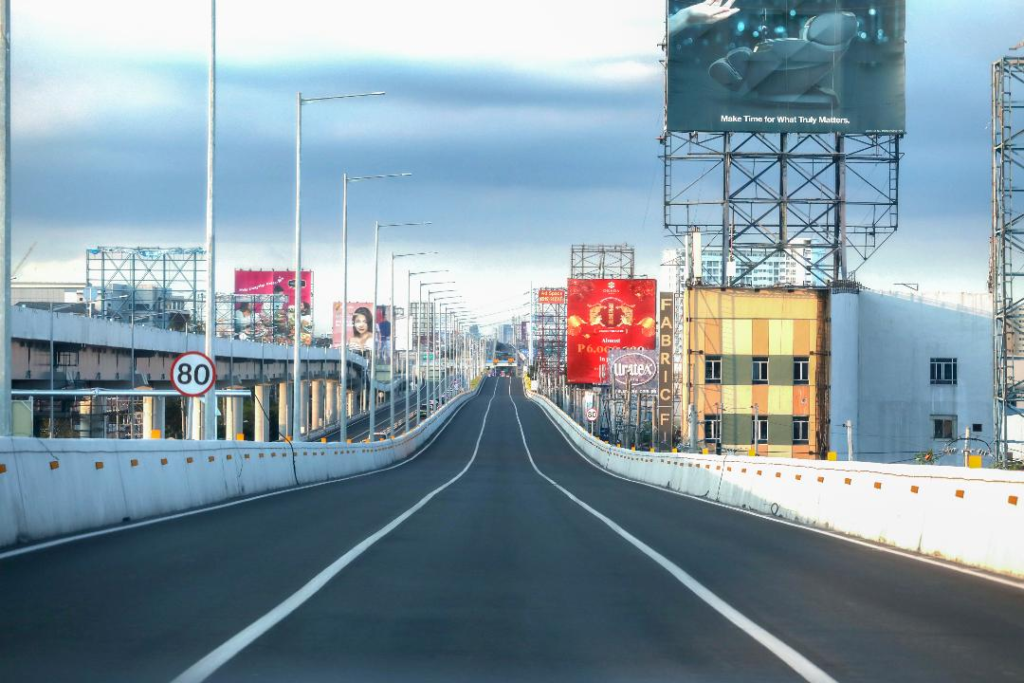 Present in the said event were President Rodrigo Duterte and San Miguel Corporation President Ramon Ang.
Duterte said the opening of the SLEX Elevated Extension Project is very timely as the economy is "slowly opening up and recovering from the effects of the COVID-19 pandemic."
"I am personally excited of this expansion project which is expected to promote greater mobility, help ease traffic, and redound to the economic growth and productivity in Metro Manila and its surrounding areas," he added.
Duterte also reaffirmed his administration's "steadfast dedication to complete critical infrastructure projects and sustainable development programs aimed towards improving the lives of all Filipinos and even beyond."
Meanwhile, SMC President and CEO Ramon Ang made clear the result of the newly completed project.
"Since we soft-opened the southbound SLEX Extension last December 10, 2021 motorists in the south have seen a major improvement in the traffic situation. It has provided relief to thousands of motorists who go home every day to Muntinlupa, Las Pinas, Cavite, Laguna, and Batangas. With both the southbound and northbound section of the SLEX Extension now fully operational, travel to and from the south is easier and faster than ever," the SMC chief said.
The P14-billion SLEX Elevated Extension project spans 19 kilometers and will decongest traffic in Metro Manila roads going to the South. On average, the entire project can accommodate 200,000 cars per day.