Review verdict: The Gigabyte Radeon RX 6600 Eagle 8G hits the right spot for gamers in the Philippines looking for a good 1080p card to power their holiday builds, but the continuing silicon shortage robs the card of its value proposition as a full HD powerhouse.
Pros
Relatively quiet
Excellent 1080p performance
Good thermals
Cons
Price is still inflated VS actual MSRP
Struggles with RT compared to the competition
While high-end, Radeon RX 6900XT builds is the dream of many a PC gamer, your average PC builder will more often than not settle for a mid-range rig made to play games at full HD definition. Both NVIDIA and AMD have pushed out their own mid-range, 1080p cards for the market, with the latter hoping that their RX 6600 range would tickle the fancy of PC builders on a budget. And while the RX 6600 that we reviewed certainly did just that, its high price amid the continuing silicon shortage is still a huge roadblock for a lot of people wanting to build a PC for Christmas.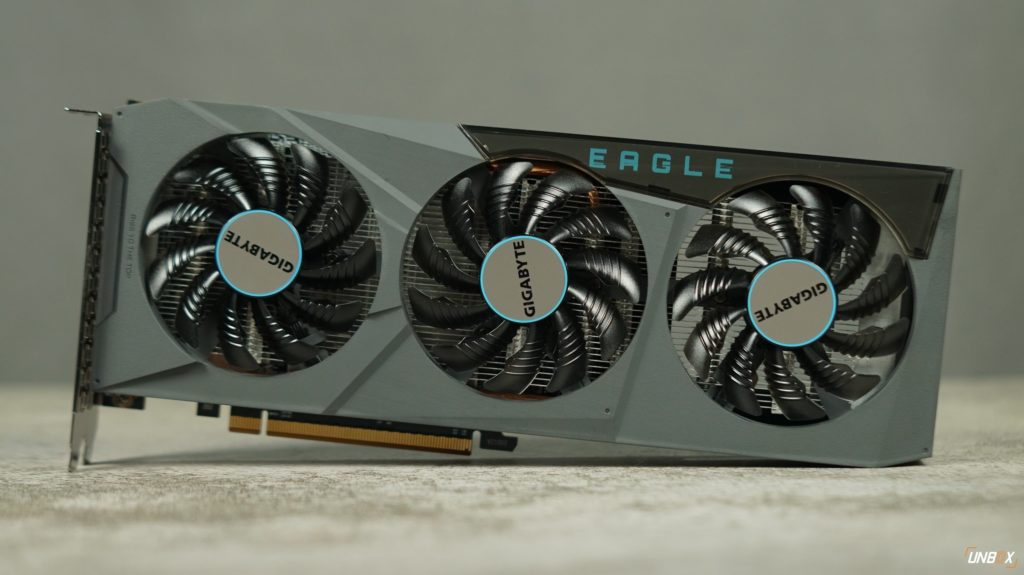 Design
Overkill was apparently the design mantra for Gigabyte when they made this card, as it's possibly the only triple-slot Radeon RX 6600 currently in the market today. That makes the card almost as long as AMD's more expensive Radeon RX 6800 XT in terms of length, limiting its application to full-size chassis only. You'll have to find another card built by Gigabyte's other competitors like ASUS, MSI, etc. if you're looking to use this particular GPU for your mini ITX build. AMD isn't providing a reference card for the Radeon 6600, relying instead on its partners to deliver the cards to consumers' hands.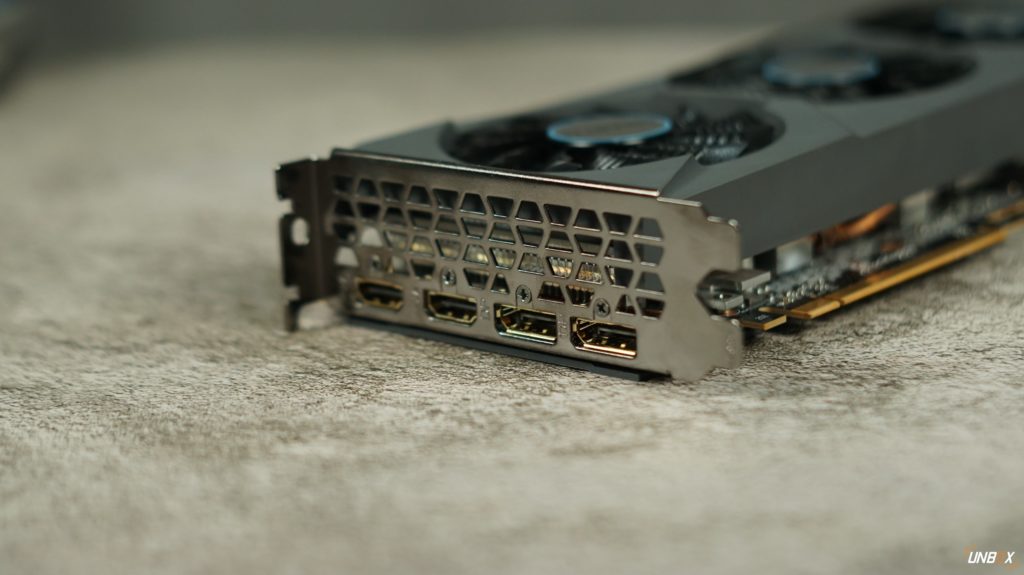 Power requirements for the card aren't huge, as the card only has a TDP of 132 watts. You only need a single 8-pin power connector for the card.
The card will take up two slots in your system, and has two HDMI 2.1 and two DisplayPort 1.4 connectors on the rear. The overall design of the card looks good and isn't overly flashy, which should allow it to integrate into most builds without issues. There's no RGB here though, which may or may not be a problem depending on your preference re: having multi-colored LEDs in your rig.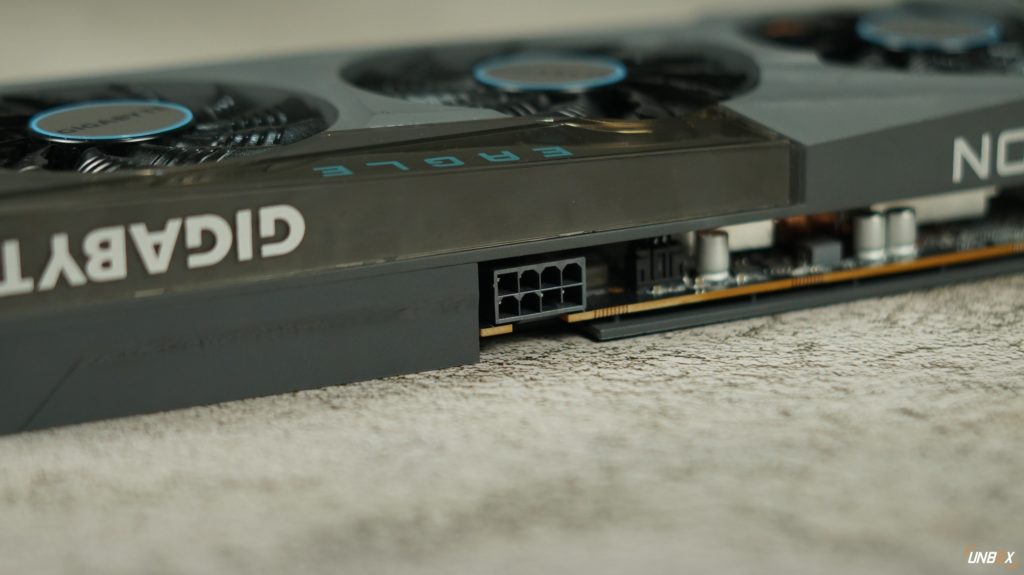 Architecture
The Radeon RX 6600 GPU is meant to fill the needs of mainstream gamers, though with generational technological leaps being what they are, the RX 6600 holds a slightly higher premium price than the previous generation, despite being aimed at the same crowd.
The GPU itself is a Navi 23 XL, offering only 28 compute units VS the Radeon 6600 XT that has 32. The card has a boost clock of 2,491 MHz and a game clock of 2,044 MHz, and uses 8GB of GDDR6 memory, running at 14,000 MHz. One thing to note that the card's 8GB of GDDR6 memory runs via a 128-bit memory interface, which is notably restricted compared to the 192-bit interface on the 6700 XT and higher models.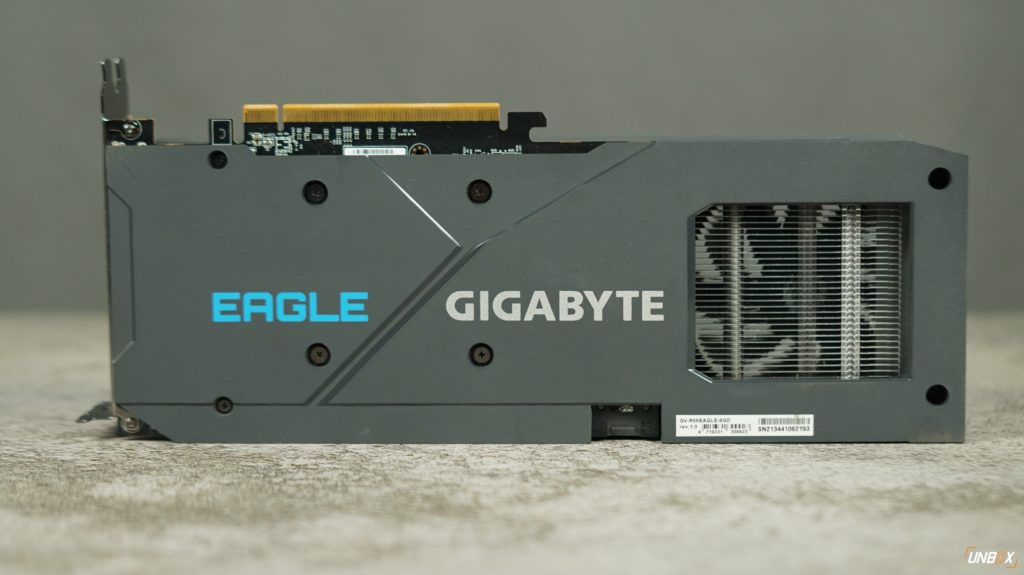 AMD's 1080p solution also has a lot of the same tricks as its bigger brothers, notably support for ray tracing, as well as AMD FidelityFX Super Resolution, which is the company's take on NVIDIA's DLSS tech.
Performance, benchmarks, and thermals
Our test system remains an AMD 5950X, though it's now paired with a 32GB of DDR4 RAM courtesy of TeamGroup running at 3200MHz. All games are loaded through the Kingston KC3000 NVMe PCIe 4.0 SSD that we recently reviewed. Anyway, on to benchmarks:
Full HD benchmarks of the Gigabyte Radeon RX 6600 Eagle 8G shows that it's more than capable of taking up the full HD mantle, at least for the games that we have in our test suite. It does deliver on its promise of providing 1080p gamers with solid performance numbers that'll allow them to play AAA games above 60FPS, though there's a catch here – that's the same promise of AMD's previous-generation GPUs, at a lot less, granted when the GPUs launched in 2019 there wasn't a silicon crunch going on.
Just like its bigger brothers, the Radeon 6600 can run do ray tracing, but ray tracing performance is eh. While AMD's FidelityFX Super Resolution (FSR) helps a little bit, it's still not a match for NVIDIA's DLSS tech. Ray tracing enacts a pretty high-performance penalty on the card, and you'd be better off without it.
With ambient temperatures at 23 degrees Celcius in a climate-controlled room, the Gigabyte Radeon RX 6600 Eagle ran at a peak of 70 degrees Celcius according to software reporting, which isn't bad at all. The triple-fan arrangement doesn't kick in until temps hit around 58 degrees Celcius, and even then all you hear is very slight noise since the RPMs don't need to be as high.
Wrap up and verdict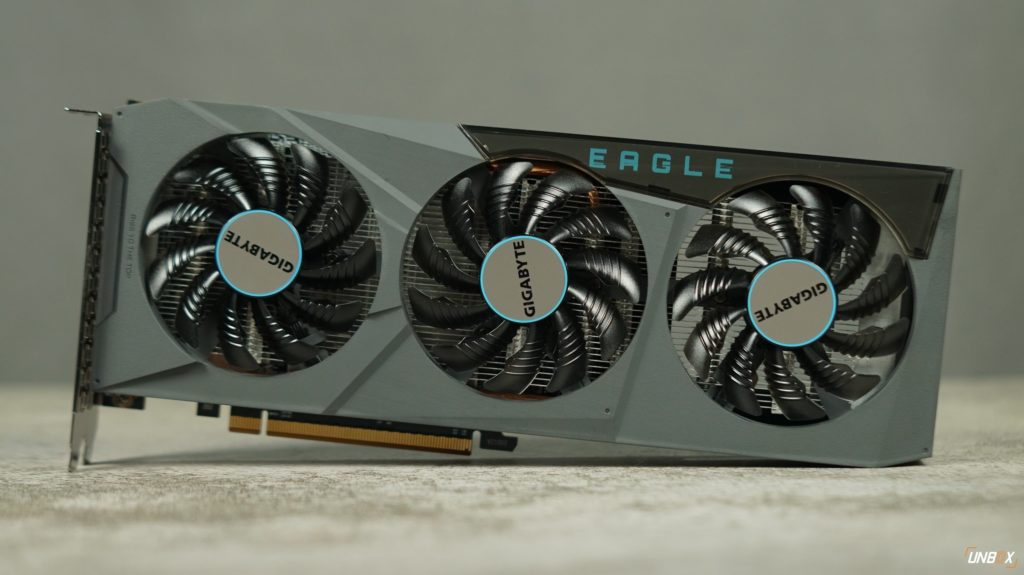 Usually, this is the part where we talk about the value proposition of a particular card and if it's a good thing to buy, but the silicon shortage has messed all of this up for most of 2021. The MSRP of most Radeon 6600 cards are supposed to be in the $339 or Php 16,900 price range, but obviously, that's not the reality on the ground, as we found in our Gigabyte Radeon RX 6600 Eagle 8G review for the Philippines.
That being said, for anyone looking to build a full HD-oriented gaming PC nowadays, The Radeon 6600 is actually a good buy, especially compared to NVIDIA's RTX 3060. While we don't have access to an RTX 3060 right now, there's plenty of benchmarks and performance data out in the wild for NVIDIA's card, which shows a performance gap that's not that far apart. And considering you can get a Radeon 6600 at significantly less (PCHUB has one on sale right now for just Php 24,999) compared to NVIDIA's RTX 3060 which rarely falls below the Php 30K price point, then you can see how going red is a good deal.
The only things you'll be missing are NVIDIA's excellent RTX performance, as well as some 1440p usability, but if you're on a tight budget those things really don't matter anyway, at least in the short run.
Gigabyte Radeon RX 6600 Eagle 8G Review Price Philippines
We found the Gigabyte Radeon RX 6600 Eagle 8G priced as low as Php 26,500 in Lazada.