We've all heard that vehicle maintenance is important, but these reminders are only words to many until unfortunate accidents happen. Such is the case when a car lit on fire in the middle of EDSA, one of our local capital's major thoroughfares. Here's what happened.
The person involved was the son of actor-turned-politician Bong Revilla, known as Bryan Revilla. He's made appearances at numerous motoring events as an avid enthusiast of anything on wheels. Sadly, tragedy struck when one of his precious collectibles suddenly caught fire in the middle of EDSA. The vehicle in question is an antique Nissan/Datsun 280Z, a motorsports gem from the 70s that's quickly turned into an icon. There aren't many examples in the PH; moreso models that are still as pristine as Bryan's.
He went on to social media to explain what happened. "My vehicle caught on fire this morning while I was driving it along EDSA. While this was a completely unforeseen incident, I am aware that it has caused inconveniences to my fellow road users and for that I am sorry."
His message, while mourning the loss of his beloved vehicle, also was one of gratefulness for the people who made sure he was safe during the EDSA Car Fire.
"Thankfully no one got hurt. I was able to get out relatively unscathed and was able to get to safety with the help of some strangers and traffic officials. I'd like to give my utmost thanks and praise to the Bureau of Fire Protection-Mandaluyong, the PNP,MMDA traffic enforcers and to the security guards of SM LIGHT MALL in Mandaluyong who came to my aide. They were all very swift and efficient. I salute these public servants who came to assist without hesitation. I will be working closely with them to determine what could have caused the fire."
As a known figure in the car scene, most didn't expect a car from Bryan's collection to be in dangerous condition. He admits that despite all precautions and safeguards, accidents still do happen. His message ends by reminding the motoring public of their responsibility to check on their vehicles' roadworthiness and safety.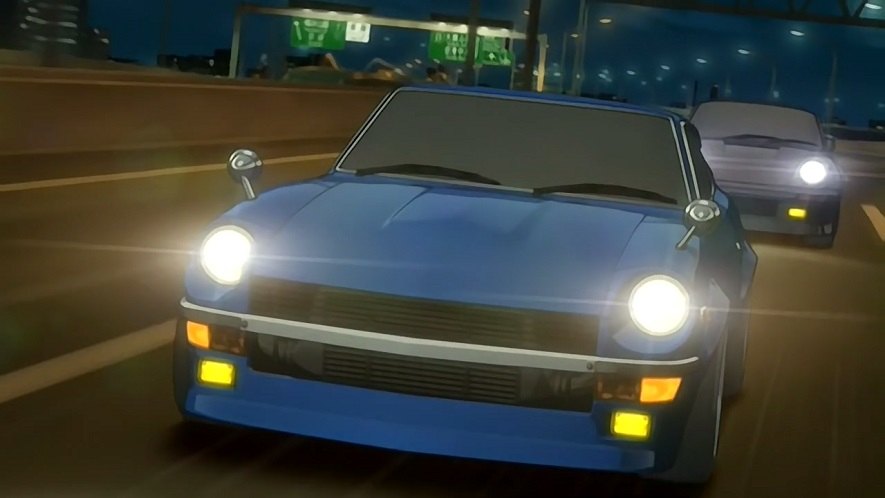 To lighten up the mood, a lot of enthusiasts have compared this EDSA Car Fire accident to the Devil Z, a fictional vehicle from the popular series Wangan Midnight. The Nissan 280Z plays the star role in the show, as the main character's weapon of choice for dominating illegal races on Japanese highways. The vehicle's nickname as "Devil" stems from its history of rejecting drivers and getting them into accidents, but somehow being resurrected time and time again. This show spawned a lot of racers, both virtually and in real life, and is also a reason for the car's immortal status in the classic car world.