Earlier this month, Logitech released a memo announcing its collaboration with Tencent to advance the field of Cloud Gaming. The fruit of this partnership will be an all-new Logitech Cloud Gaming handheld device that will marry the two companies' expertise in hardware and software. The promise here was the ability to play AAA titles while on the go. Now we've seen leaks of the device slither out of the cracks, and all signs point to yes on its legitimacy.
The photos were firstly leaked by infamous tech figure Evan Blass (@evleaks). His Tweet had an album attached with photos of the Logitech Tencent Cloud Gaming handheld device to boot. At first people dismissed it as another rumor on the iffy list, but Logitech allegedly reported the images to the Twitter admins for swift action.
As such, the Tweet is still up on the internet but the photos show a copyright notice of action. This all but confirmed the legitimacy of these photos, which we can now take a little bit more seriously.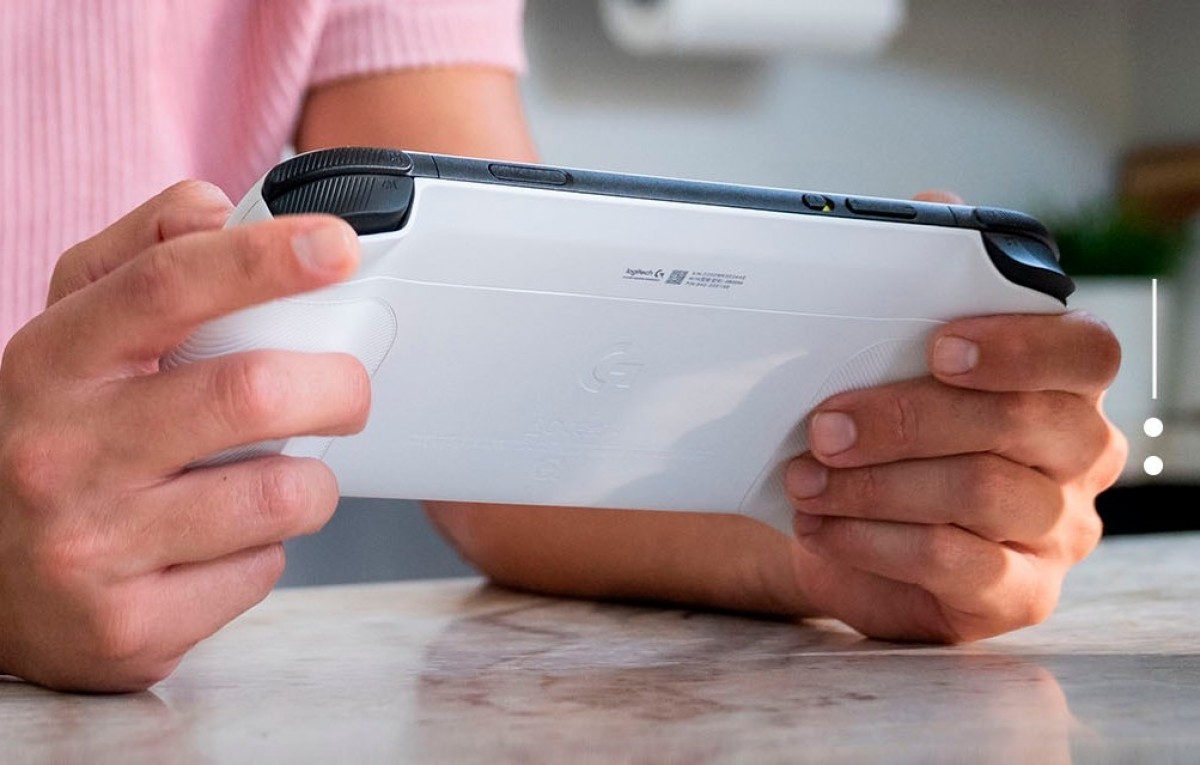 The first thing we can see on the display is the Google Play icon, indicating that this is an Android device at its core. That's not surprising since the platform is easy to develop on, which we've seen with countless manufacturers in the past as well. The device has a Nintendo Switch-like appearance – including the joysticks on either end, a D-pad, dedicated home and Logitech buttons, while the rear features your typical suite of trigger buttons and ergonomic holding points. This is nice to see, considering handheld devices can be straining on the hands during long gaming sessions.
The top appears to shelter rubberized volume rockers and other buttons. Materials here appear to be heavy-duty materials, but we'll have to see it in person and get it in our hands to give an official verdict.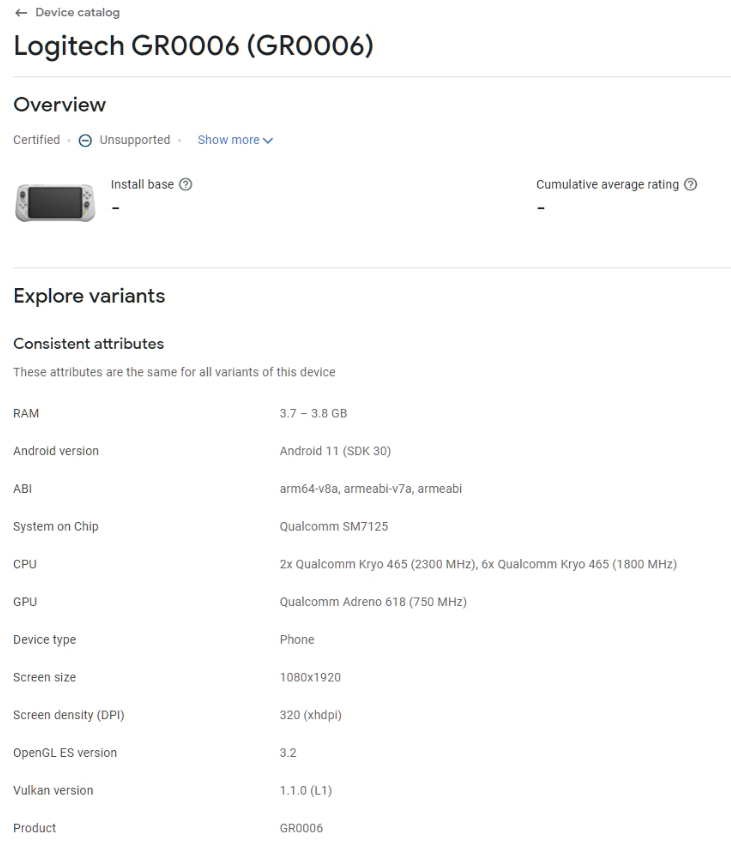 In another Tweet, Blass once again called out Logitech with leaked specs from Google. If we are to go by this list, then the Qualcomm Adreno 618 is an upper mid-range chip that is decent, but far from the cutting-edge. It also appears in the Snapdragon 730G. The rest of the specifications are decent – but as Apple has shown us time and time again, the magic is in the optimization.
"Logitech G's leadership in PC and console gaming gear make them an ideal partner to help us realize the vision of bringing a better gaming experience to gamers around the globe," said Daniel Wu, general manager of Tencent Games Smart Solution Innovation Lab. "Today marks the start of a new opportunity for our companies to further push the frontiers of gaming devices."
"As one of the leading global platforms for game development, publishing and operations, Tencent Games has been at the forefront of innovation and it's why we partnered with them," said Ujesh Desai, general manager of Logitech G. "As someone that grew up playing video games, the idea of being able to stream and play AAA games almost anywhere is super exciting, and we can't wait to show everyone what we've been working on."