As the LTO continues to digitize its services, it has announced that its Land Transportation Management System (LTMS) portal can now be used to renew the vehicle registration of users.
LTO Assistant Secretary Jay Art Tugade said that vehicle owners can now use the LTMS portal to renew the registration of their vehicles without the need to go to any of LTO's district offices. While this is a welcome development, there's a catch: in order to avail of this service, users should have a registered LTMS portal account and have their vehicle registered under it.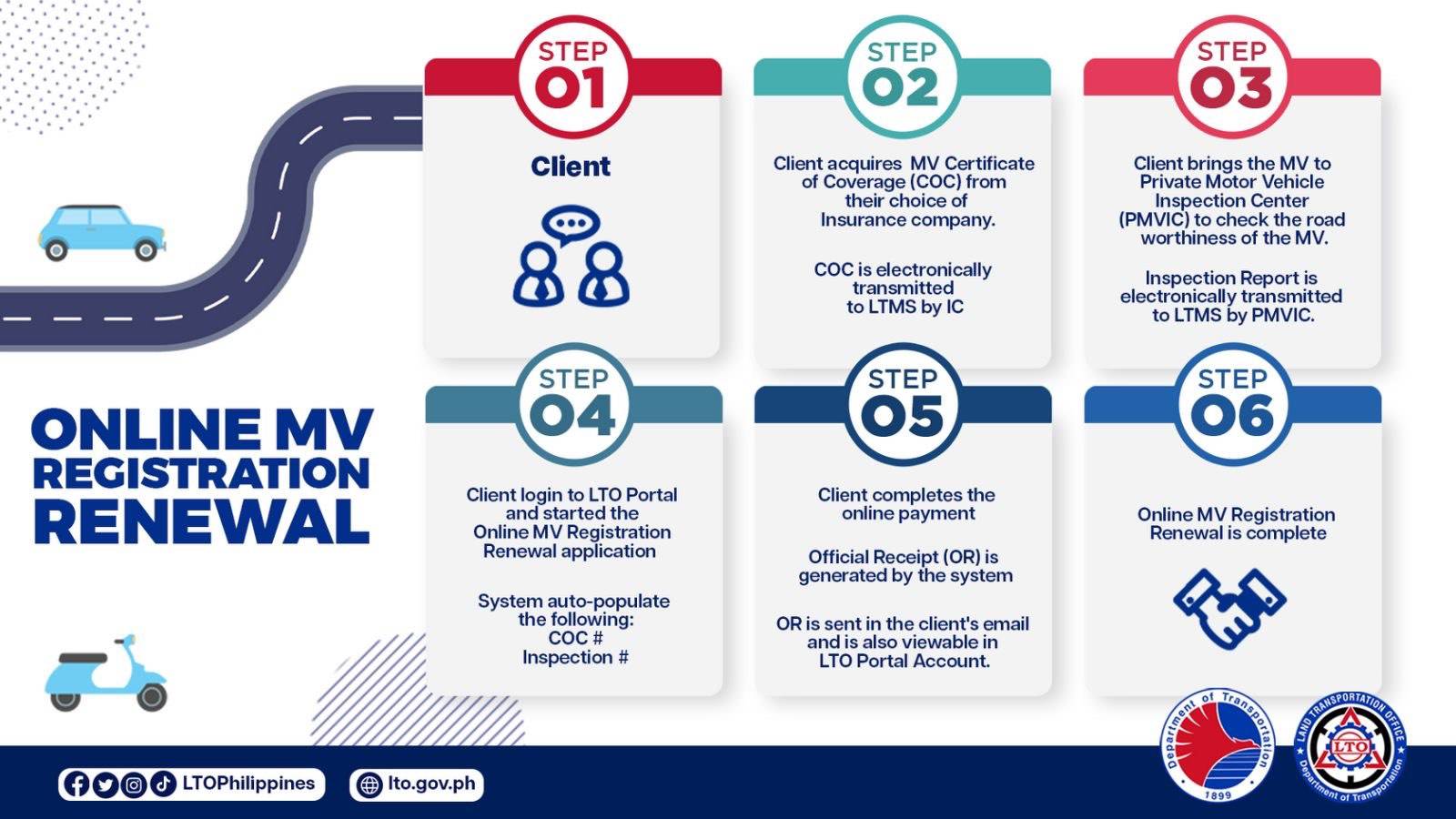 Tugade does claim that this process only takes 10 minutes, which should be faster and more efficient than current vehicle registration procedures–at least on paper. In order to renew your vehicle registration online, you will need to do the following:
Acquire a Certificate of Coverage (CoC) or Insurance of their choice, which will be electronically transmitted to LTMS;
Acquire an MV Inspection Report (MVIR) that ensures roadworthiness from a private motor inspection center (PMVIC), which will also be electronically transmitted to LTMS;
Log in to your LTMS account and complete the renewal process, which includes payment;
Receive your Official Receipt (OR) once paid.
"With the MV registration online renewal, vehicle owners can do it in a month's time, at their own pace, and in the comfort of their homes or during their office break," Tugade adds.
The service officially rolled out on February 14, though it is still limited to registered LTMS users and their registered vehicles.