The Department of Public Works and Highways (DPWH) is now implementing its new infrastructure agenda under the current administration. Dubbed as "Build, Better, More", it is a continuation and improvement of former president Rodrigo Duterte's "Build, Build, Build" program.
Among the priorities of the agency, as suggested by the Department of Agriculture, are farm to market roads so as to ensure food security. Access roads leading to irrigation and farming areas will also be constructed or improved.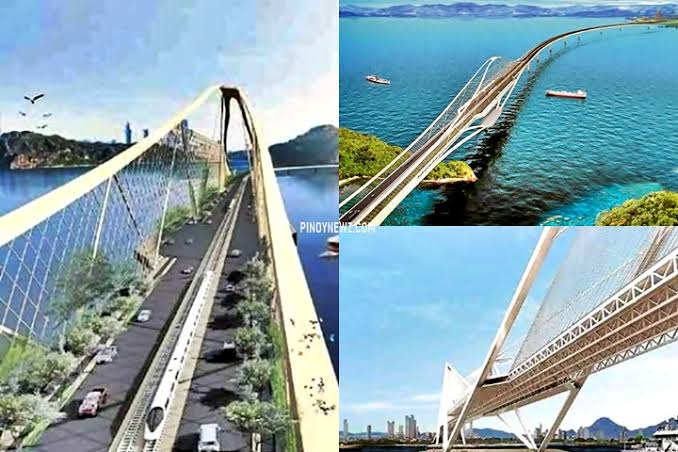 One of those projects is the Samal Island-Davao City Bridge Project worth PHP23.04 billion. It's a toll-free four-lane, cable-stayed bridge (extradosed) with a total length of 3.98 kilometers, including the Davao ramps. 
It can serve around 25,000 vehicles a day between Davao City and the Island Garden City of Samal crossing over Pakiputan Strait.
Aside from roads, at least one evacuation center per city or municipality will be built to minimize disturbance of school buildings being used as evacuation sites and temporary  post-disaster shelters. This according to the the Evacuation Center Development Program.
As of now, sixteen evacuation centers were completed from July 1 to Sept. 25 while additional 64 are targeted for completion next year.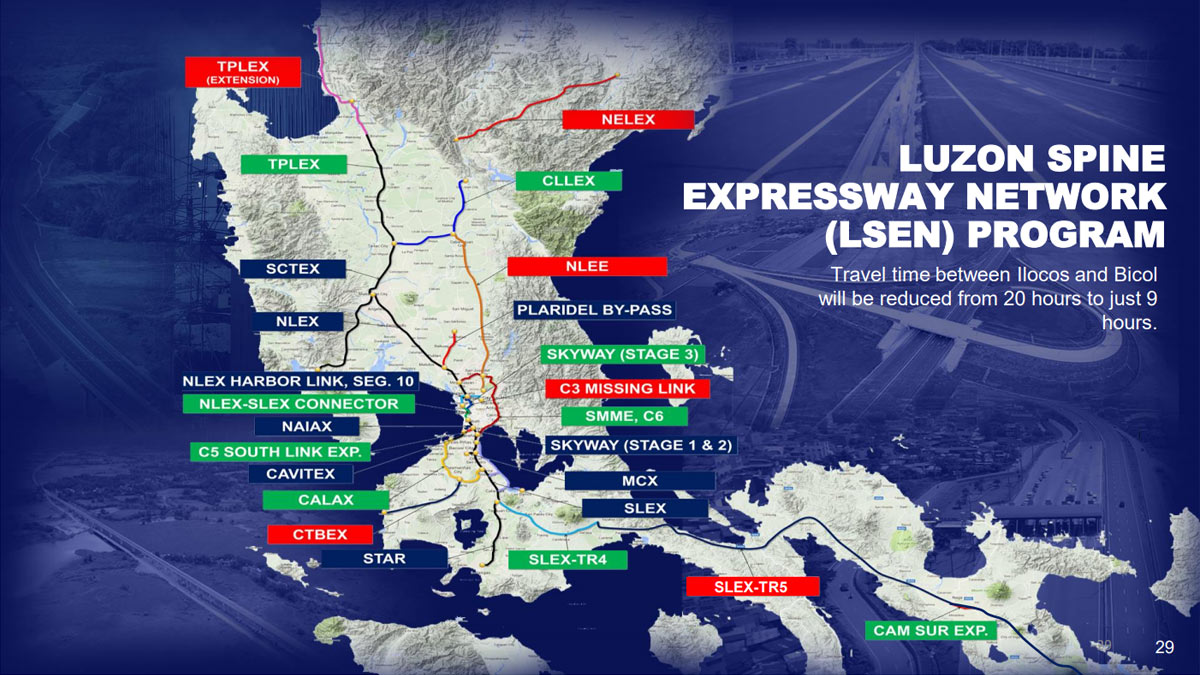 As for projects still under construction, we have the components of the Luzon Spine Expressway Network Program such as the Central Luzon Link Expressway, Phase 1; Arterial Road Bypass Project, Phase 3; NLEX-SLEX Connector Road; Manila Cavite Toll Expressway Project; C-5 South Link Expressway; Southeast Metro Manila Expressway (C6 Expressway, Phase I); Cavite-Laguna Expressway; Camarines Sur Expressway; Visayas High Standard Highway Network Program; Metro Cebu Expressway; and Mindanao High Standard Highway Network Program, including Davao City Coastal Road and Davao City Bypass Road Construction Project.
In the National Capital Region, the DPWH has the Metro Manila Logistics Improvement Program which involves the construction/improvement of bridges crossing Pasig River, Marikina River, and Manggahan floodway.
It will provide alternative linkages between major thoroughfares and increase the number of usable roadways that would decongest traffic in Edsa and other major roads in Metro Manila.