One of the strange things we encountered over the internet these past few days was that Friendster, which is already dead since 2018, suddenly surfaced as a new social networking site. We're aware that it is unofficial, but we gave the benefit of the doubt by trying to access it using a dummy account. After a day of trying (and failing) to access it, we conclude that this "new" Friendster is sketchy, and you should simply avoid it.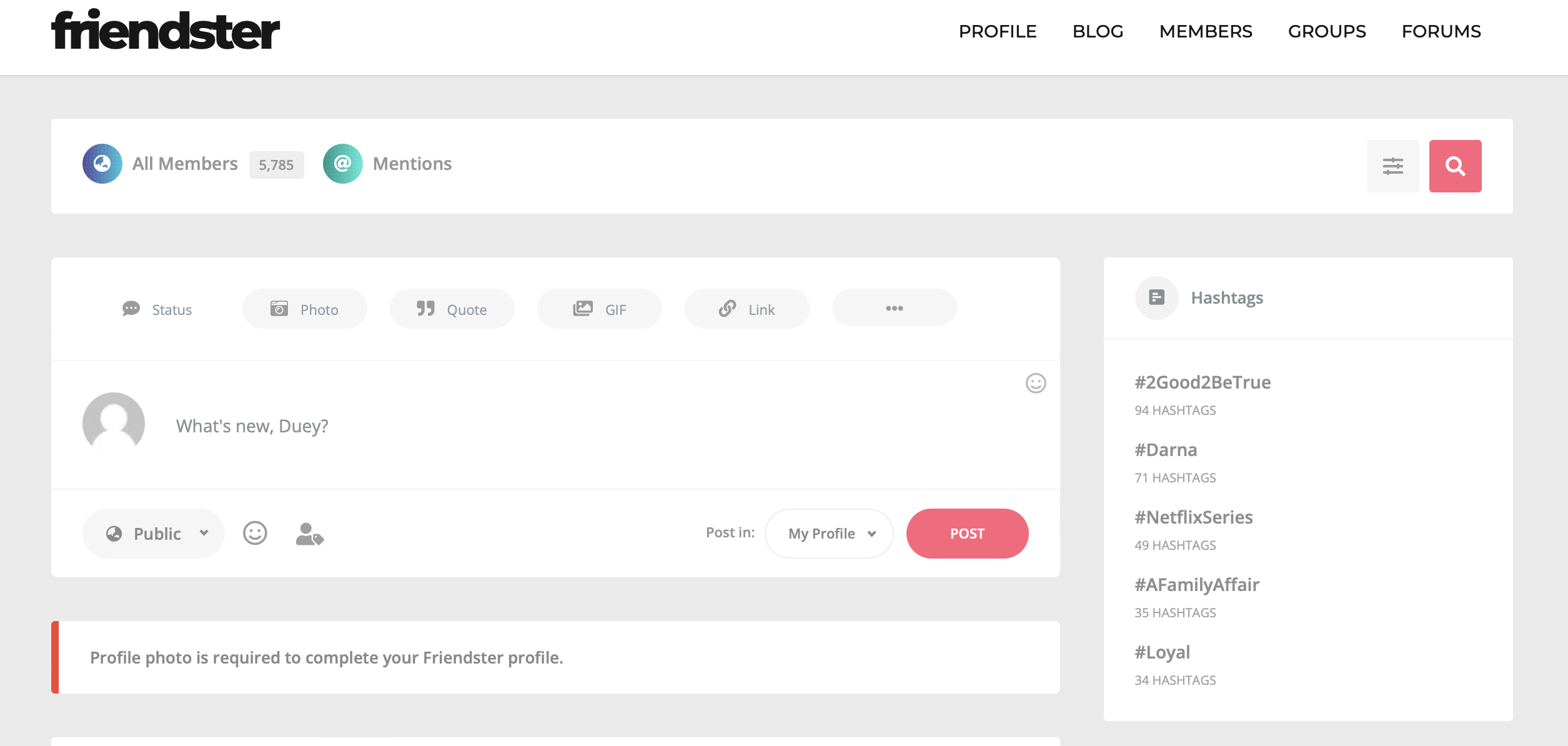 From trying to create an account, one of the things that caught our eye is that the URL ends in /wp-login.php, which definitely shows that this is not a new social networking platform–instead, it is some WordPress-based site that uses a theme to make it appear like a social networking platform. This should explain why the load times are very, very slow–because of the number of users trying to create an account, the site is having a hard time processing all of those requests.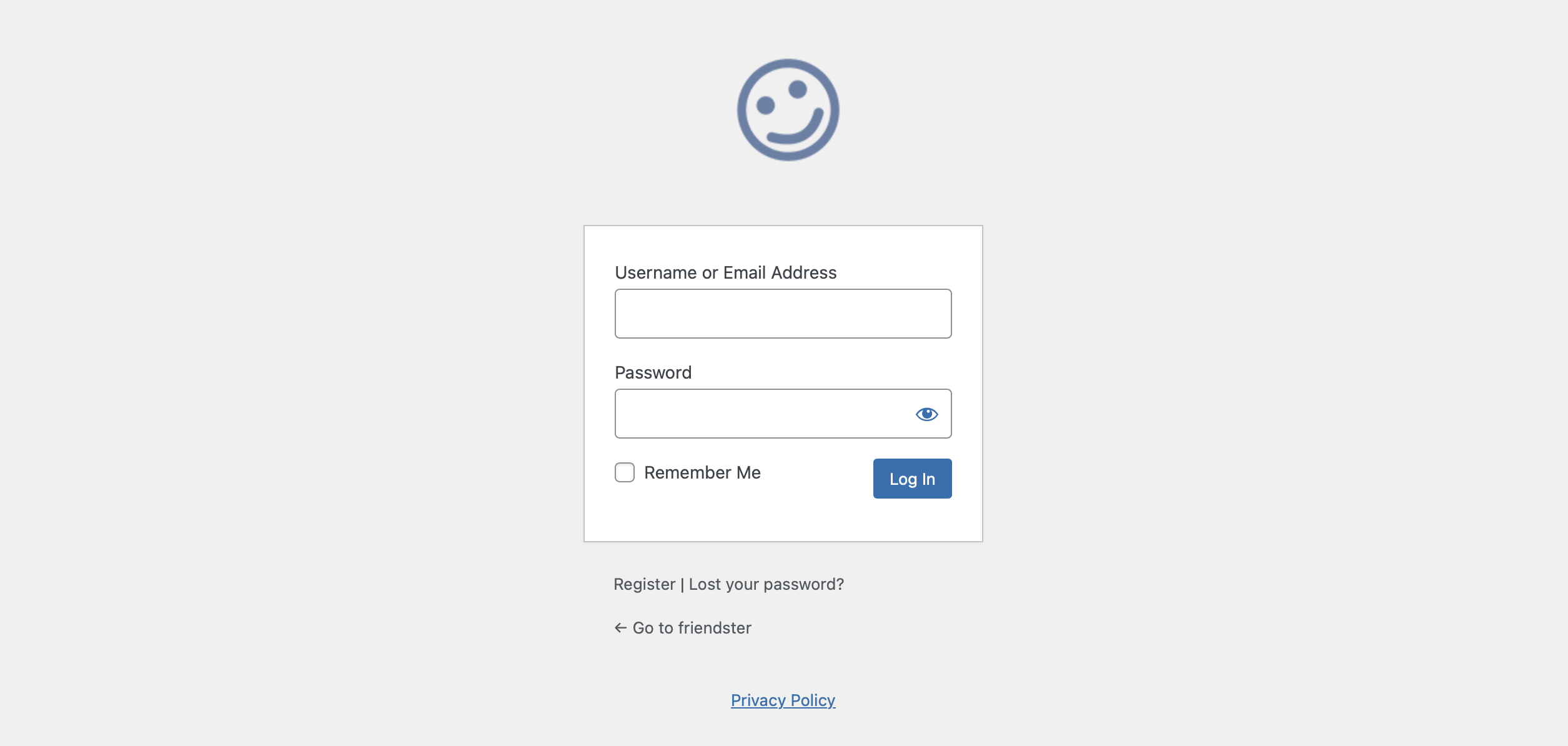 Another thing that got us suspicious is the FriendsterBot account, which claims that it is a verified one and posts that they "are upgrading and beta testing our system". Aside from the wrong grammar, it's really strange how a site that's based on WordPress already has a verified account of sorts.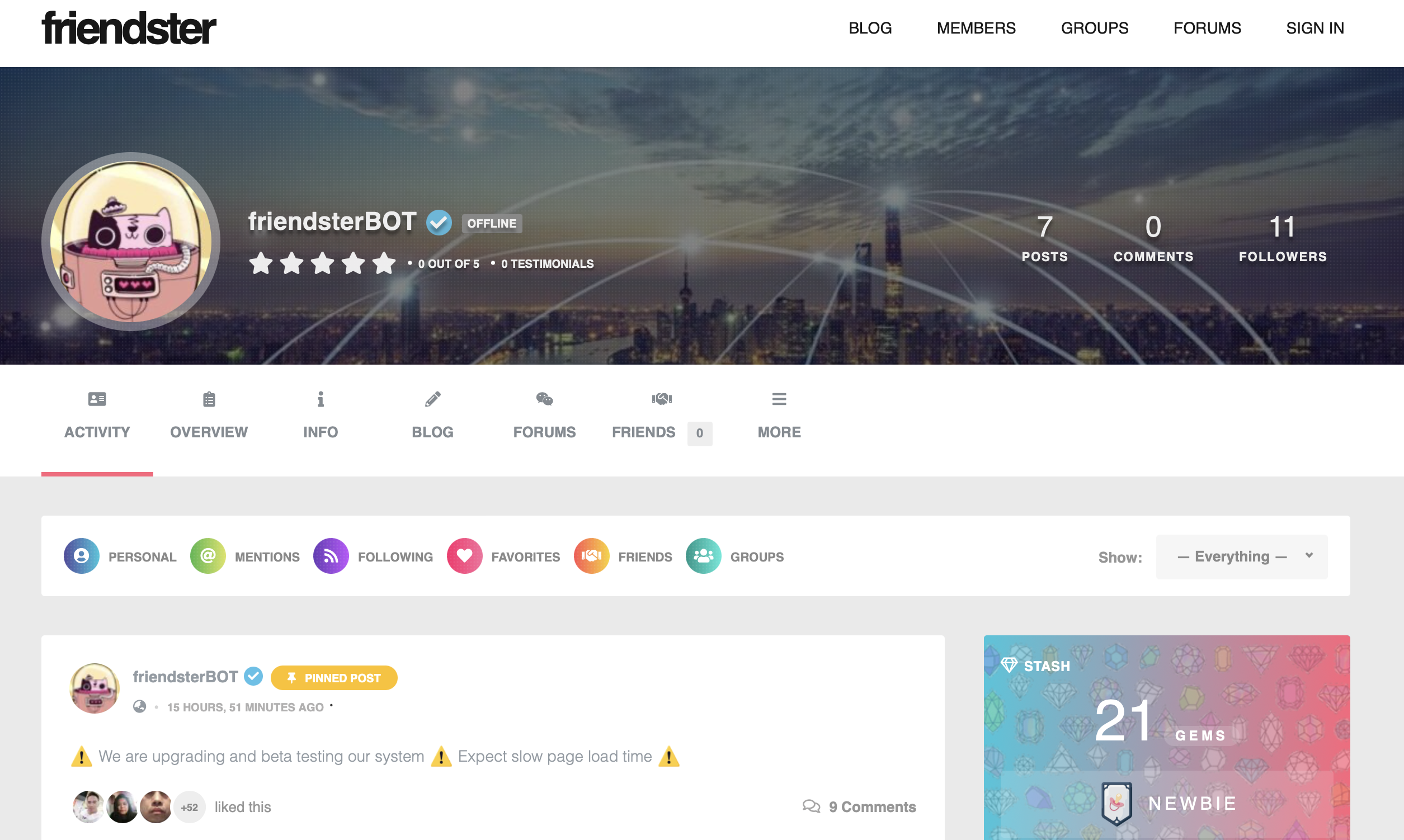 Now those who tried to dig deeper discovered that Friendster.click is hosted by a company called Nobis Technology Group, LLC. While it does have a LinkedIn page, further research reveals that it is tagged as medium risk for being fraudulent. Since we also spotted Google Ads on the site, those that investigated the "new" Friendster's Ad ID reveals that the site is being hosted in Indonesia.
Add to the fact that the site is based on WordPress, and this "new" Friendster might be a site for mining data–we suggest that you avoid creating an account since it has a very high potential to be hacked and can compromise your data in the process.
So after a day of investigation, we conclude that you should AVOID this site. We will do further research and investigation about this, and hope that we find more answers about its sudden reappearance.