There is an onslaught of gaming phones released in the past few months, and they often have a certain number of elements in common. This includes a flagship processor, game-optimizing software, vents for cooling, a thick build with a screen on the gigantic side, a larger battery, and possibly even dedicated buttons. The compromises are usually also similar with camera performance taking the largest hit. It can be difficult to traverse a space of wildly-designed gaming smartphones when they aren't too different at the core, but the upcoming Red Magic 7 might have some tricks up its sleeve. Here's what we know about the 7 and its Pro sibling as of now.
Let's start off with the familiar. In a February 17 release, both devices were unveiled by ZTE nubia. The vanilla Red Magic 7 comes with a 6.8-inch FHD+ OLED display with a buttery-smooth 165Hz refresh rate. With this kind of technology onboard, the screen can easily project 100% DCI P3 color gamut with vivid colors and the deepest blacks. The processor onboard is expectedly the flagship Snapdragon 8 Gen 1 with 8 and 12GB RAM options for multitasking bandwidth. Internal storage options go as high as 512GB, although we would've appreciated a 1TB option in 2022.
Keeping the lights on is a 4,500 mAh battery pack with support for blistering charging speeds of up to 120W. Since the phone uses up a lot of energy while gaming due to that raw power, the company's ICE 8.0 cooling system is employed to keep temperatures down to earth. The showpiece is the RGB cooling fan that can spin up to speeds of 20,000 RPM. A sizeable cooling plate also assists in dissipating additional heat, which in turn prevents thermal throttling to keep your games at a consistent framerate.
Other notable features include a 3.5 mm headphone jack, Bluetooth 5.2, WiFi 6, and a 64-megapixel triple-camera setup.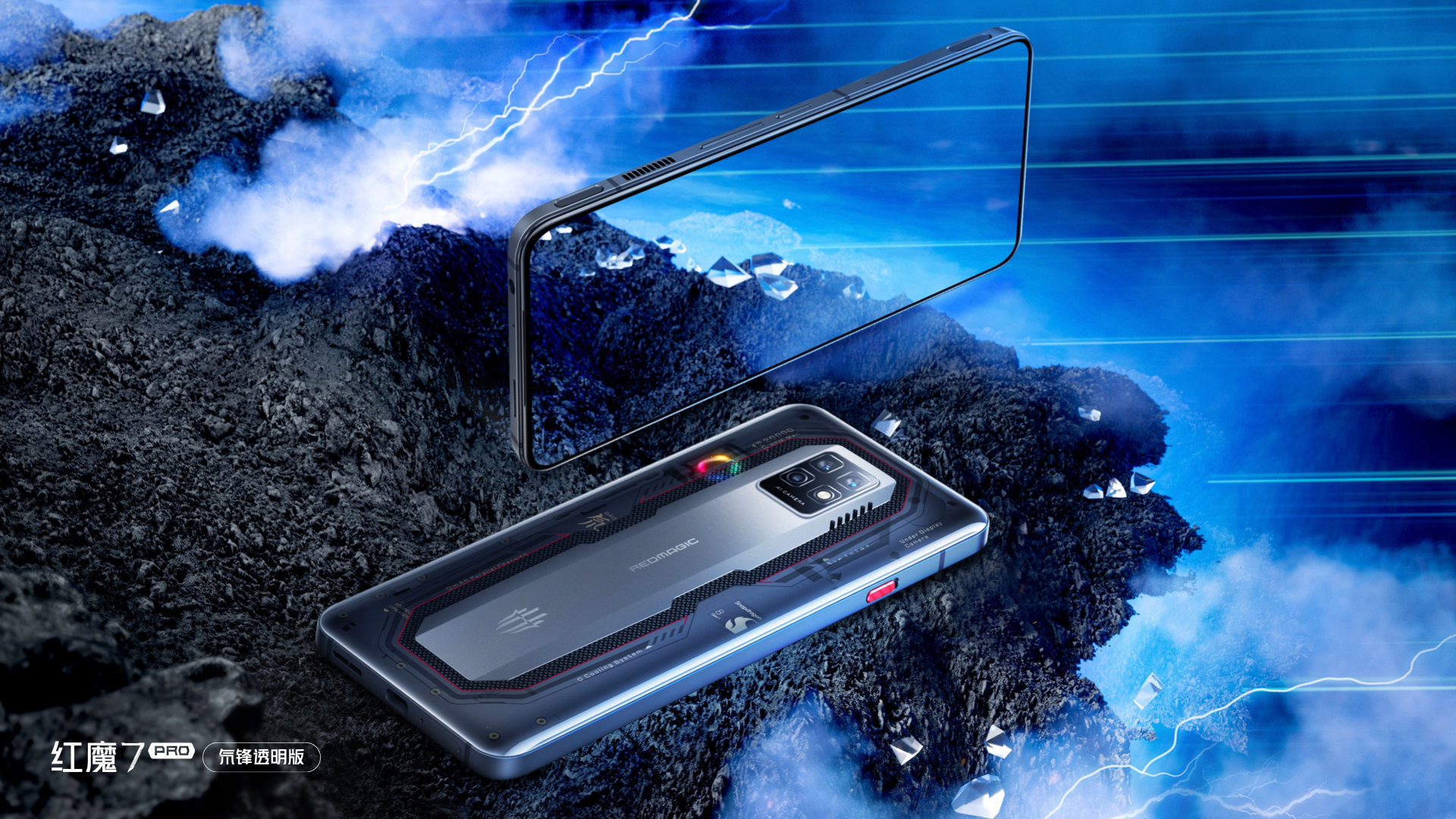 The Pro model is essentially the vanilla Red Magic 7 with everything turned up to 11. It also contains the likely reason you clicked on this article to begin with – the dedicated Red Core 1 chip. While we haven't gotten tangible data on how this improves the overall experience yet, its primary goal is to enhance GPU power in gaming scenarios. The phone can sustain a 500Hz touch sampling rate which could aid with competitive gaming. As such, the rendering of the environment within games, audio enhancements, and other graphically-intensive tasks will be offloaded to this chip. If this little experiment works out, then we may be seeing more implementations of this in other companies' flagship devices.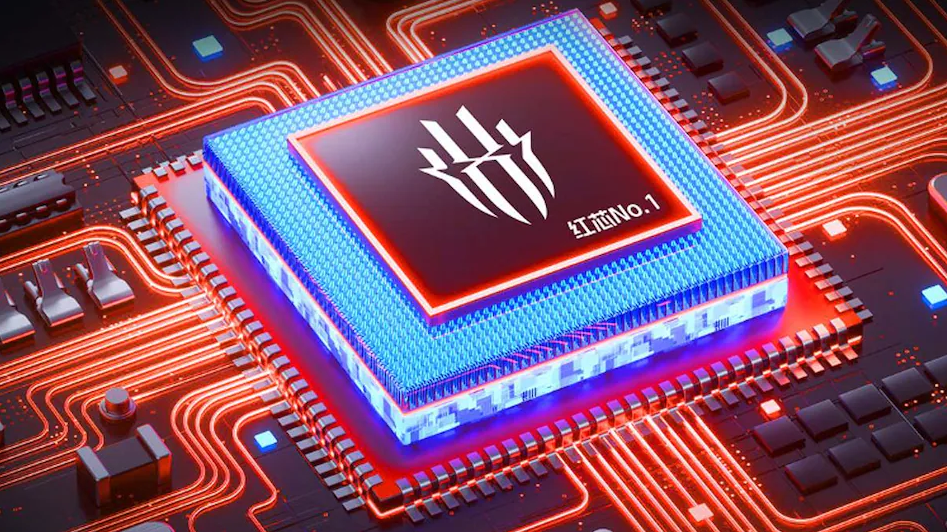 Besides that main headline, the Red Magic 7 Pro will also feature dedicated shoulder triggers, an under-display selfie camera/fingerprint scanner combo, up to 18GB of LPDDR5 RAM, and 1TB of storage. The battery size is understandably bumped up to 5,000 mAh with 135W charging to support the additional hardware. Essentially, only the camera system remains exactly the same on both models.
Pricing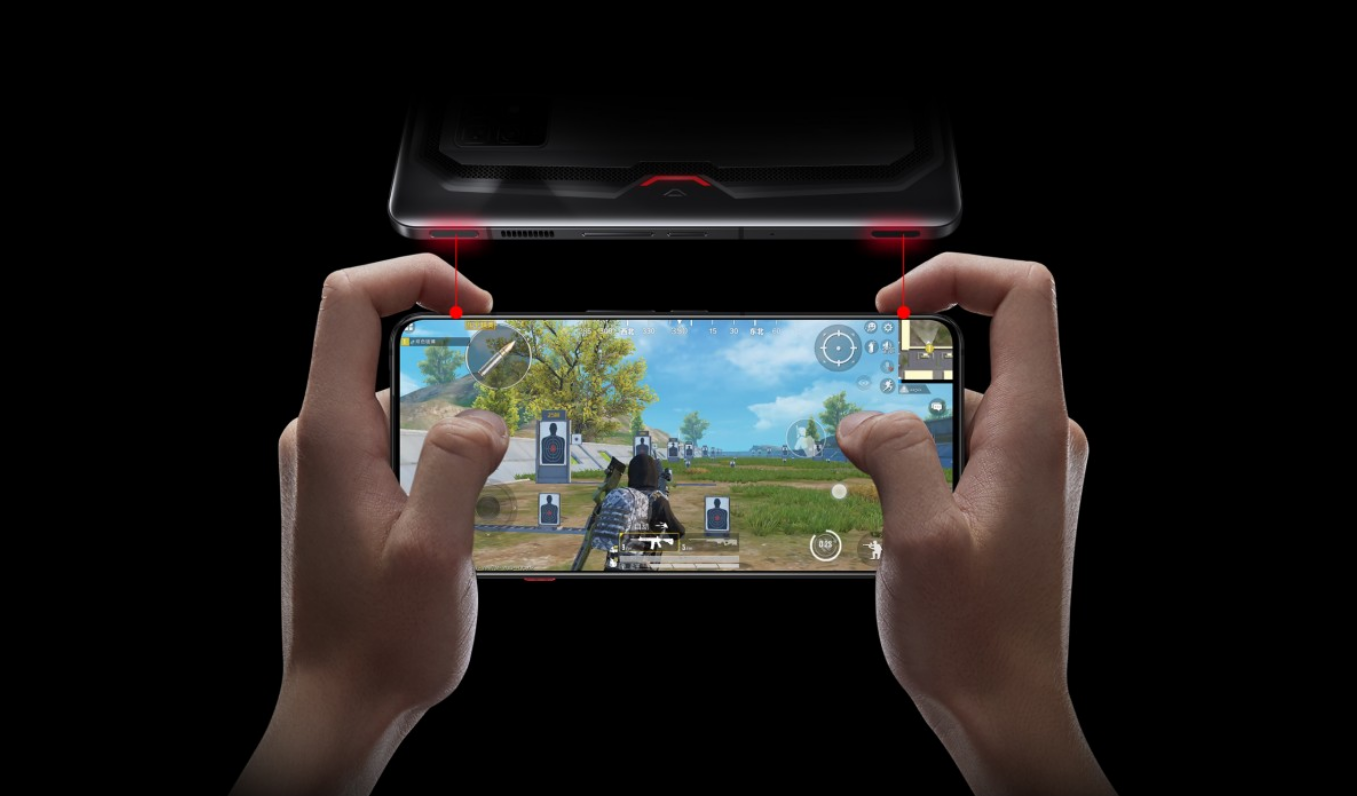 Based on the report by GizmoChina, the base Red Magic 7 in its 8/128GB configuration starts off at a respectable 3,899 Chinese Yuan or $615. The range-topping variant tops out at 5,499 Yuan or $867. Those prices fall well into the upper-midrange segment, although we're sure that the SD8G1 processor will outdo most of its competition.
The entry-level version of the 7 Pro, meanwhile, comes in at 4,799 Yuan or $757. The Transparent Edition with all the bells and whistles (18GB/1TB) tops out at 7,499 Yuan or $1,183, which is the amount you'd expect to be paying for a flagship device in 2022.
We're excited to see these come to the Philippines since the previous Red Magic devices made it to our shores. Distributorship is likely to come through XUNDD, the company's official retailer in the country.