We all know how Samsung's tablet lineup works by now. It's S-series, much like the phones, serves as the king of the hill and is meant to compete on the highest stage. However, the Fan Edition always comes out a bit after the S models and proves to be a midlife update with some of the more unnecessary gimmicks taken out, also receiving a slash in price. The Tab S7 FE came out in July of last year, but the Samsung Galaxy Tab S8 FE was nowhere to be seen during that period of time, this year. Just as all hope of a new version had been lost, some people finally catch a glimpse thanks to Geekbench.
The Samsung Galaxy Tab S8 FE was spotted on Geekbench with the model code SM-X506B. Surprisingly, it is powered by the MediaTek Kompanio 900T which is a capable chipset built specifically for tablet and PC form factors. Most questions seem to ask why they went with a MediaTek and not a Qualcomm or even an in-house Exynos, but as long as the performance is stable and reliable, then we're okay. Side note: this isn't the first Samsung device to carry MediaTek, but they're only found in a very few entry-level devices.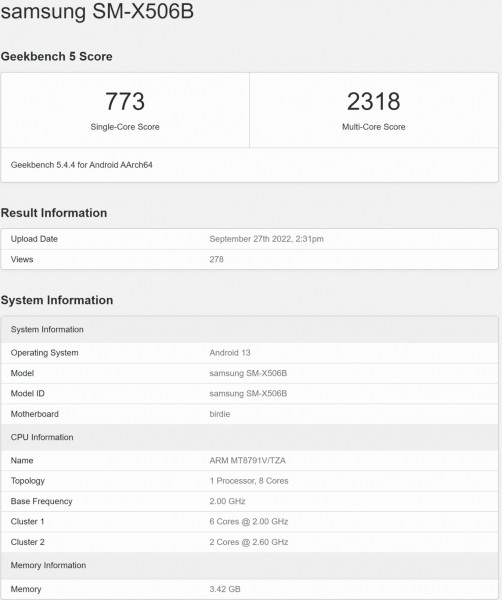 Based on the numbers, the Samsung Galaxy Tab S8 FE is no slouch. It also carries 4GB of RAM which is a bit low on the numbers by 2022 standards, but software optimization should do the trick here. It also has 5G connectivity and marketed gaming credentials, which are pluses.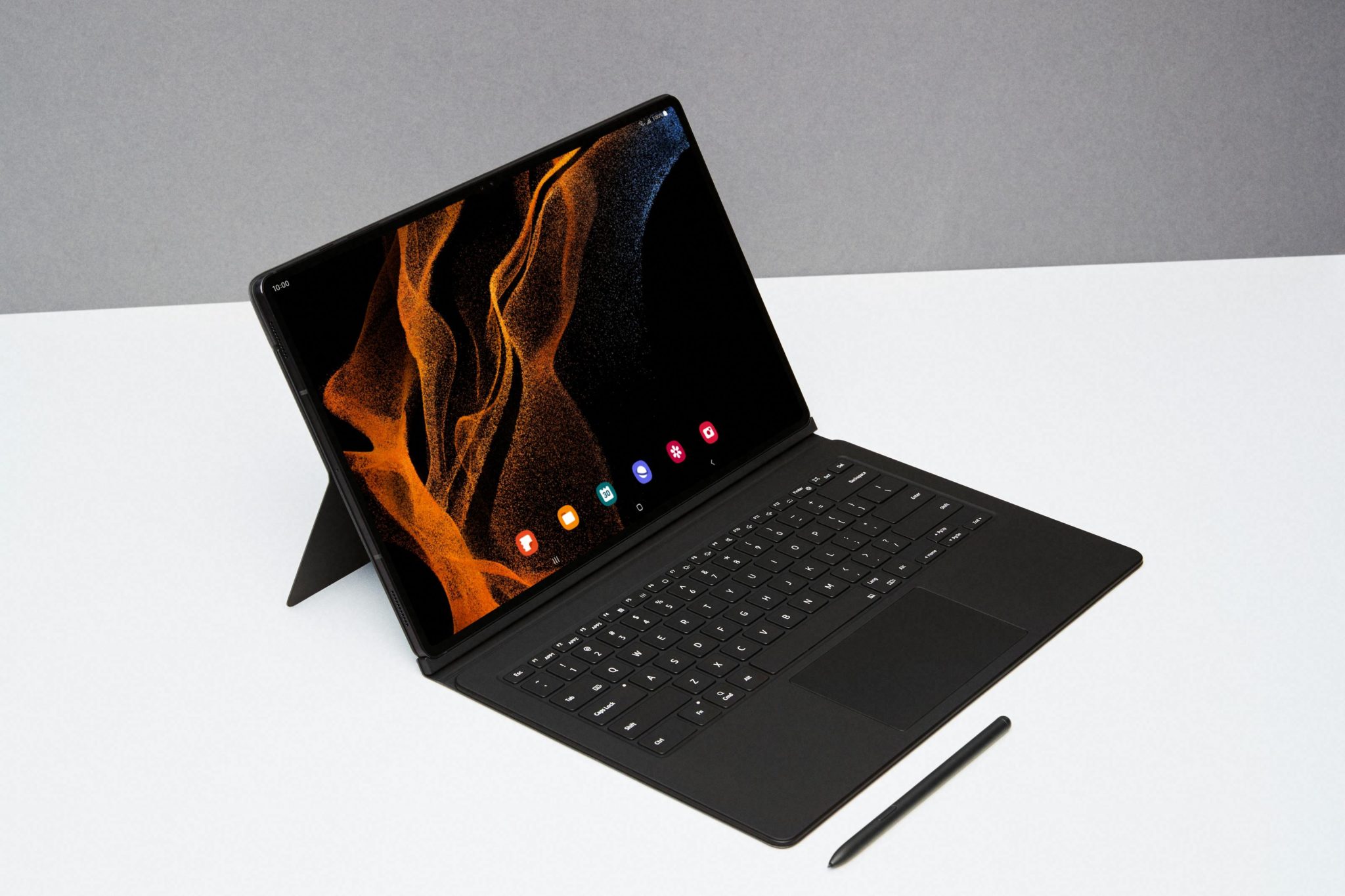 The score is obviously lower than the Snapdragon 8 Gen 1-equipped Tab S8, S8+ and S8 Ultra, but this should be enough for casual use. If they manage to offer it at a lower price point, then this is a bargain that will surely stir up the budget tablet segment.