As expected with tech giant Apple, they've set the world ablaze with iOS 16 announcements alongside other recent introductions. Which features stand out the most to you, and which ones seem to have existed or even been inspired by competitors in the past? Look through all of it here.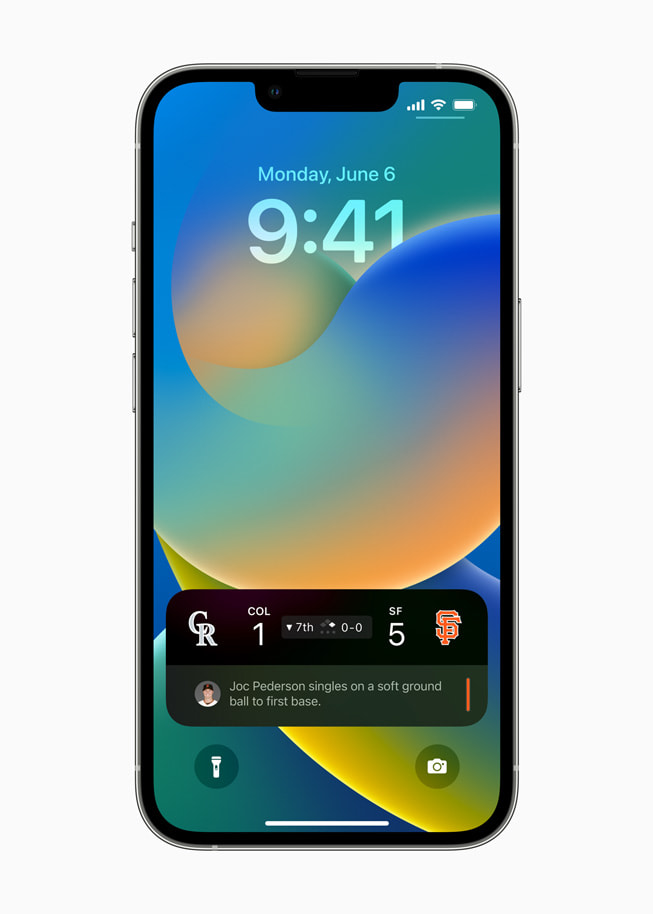 Lock Screen Customization: All-New Experience
The lock screen now has a multilayered effect to give photos set on it a little bit more pop. Given the fact that it's the first thing you see when you interact with your device, this change should be a monumental one indeed. Besides the playfulness of the themes, a variety of fonts and themes can also be selected to depict a little bit more of your own personality.
Drawing inspiration from the Apple Watch faces, the developers have gotten more than just a little bit creative. Lock screen widgets are also now a mainstay with Apple iOS 16, translating to more utility without having to unlock your device. This is a feature we've seen on Android devices before so we're looking forward to how the company innovates on it in the long run. Collections that run along with cultural events, as well as weather conditions, can also affect the overall aesthetic of your lock screen, breathing into it a new life like you've never seen before.
Your lock screen will probably be more updated on current news and world events than you are with the new Live Activities function – giving you a handful of useful information every time the screen lights up. Notifications also become less intrusive with this new update as they now pop up from the bottom.
Want to cool down from a productive day? Change your Focus: switching between various lock screen profiles to match your mood and priorities for that given period of time.
There's still no word of the Always-On display, but we're expecting this to come in a future update to the next compatible devices.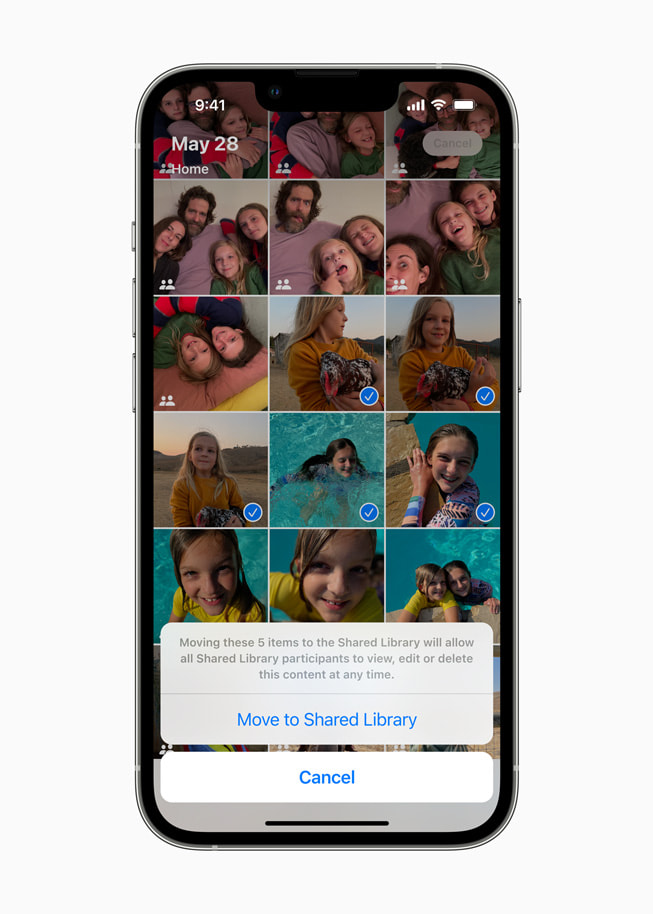 iCloud Family: Share Photos Easily
Up to 6 users can now collaborate on a single photo library by converting it into a Shared Album. All members can add images from their personal devices to share with the group over the cloud, allowing for a seamless and safe experience. Photos are the equivalent of a thousand words, after all. If you make a mistake with the image you share, deleting it should prove not to be a hassle.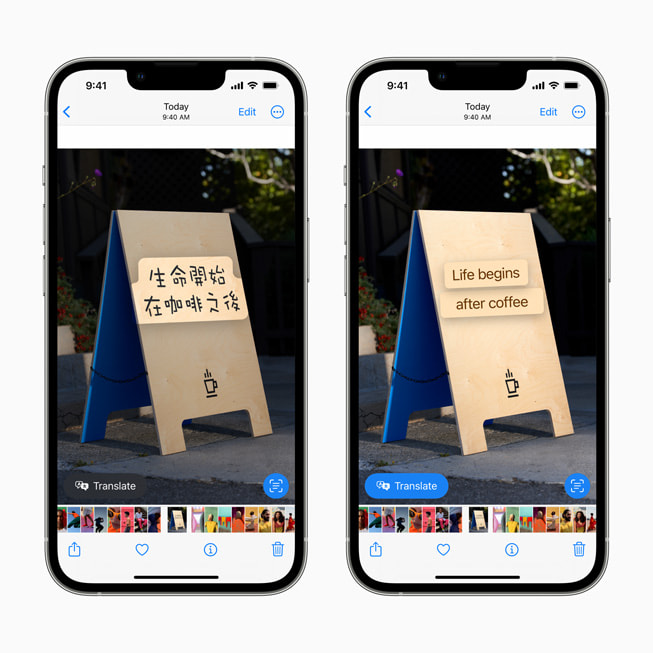 New Message, Mail, and Word Features
In the Apple iOS 16, users can now recover recently-deleted messages, edit ones already sent, recall them, or mark others as unread. This is quite familiar to what we've seen on Messenger but stepped up a notch. SharePlay is also a new function which allows all parties involved in the Messages to watch videos or movies together, with Playback control being shared.
For mails, on the other hand, users can now schedule sending in advance and cancel those that have been scheduled. Much like what we've seen on Gmail, the short "undo" period has also been adopted into this system. Automatic suggestions also pop up depending on situations that may require following up or other actions as believed by the AI.
Visual Look Up gives users the power to play with words in a sense. Videos can be paused at any moment for text or subjects to be pulled out and added onto other applications within the device. This allows for easy translation, subject manipulation, and a bevy of other features – some we've seen before, and some we haven't.
The Next Pay and Play
Apple Pay subscribers IN THE US get a Pay Later feature, which means they can easily split the cost of a purchase into up to 4 installments with no fees. In a way, Apple has become a financial institution of its own with this move. This will all be performed with the MasterCard network and can later be tracked via the company's in-house services. Receipts, deliveries, current status of items, and others will now all be under one application.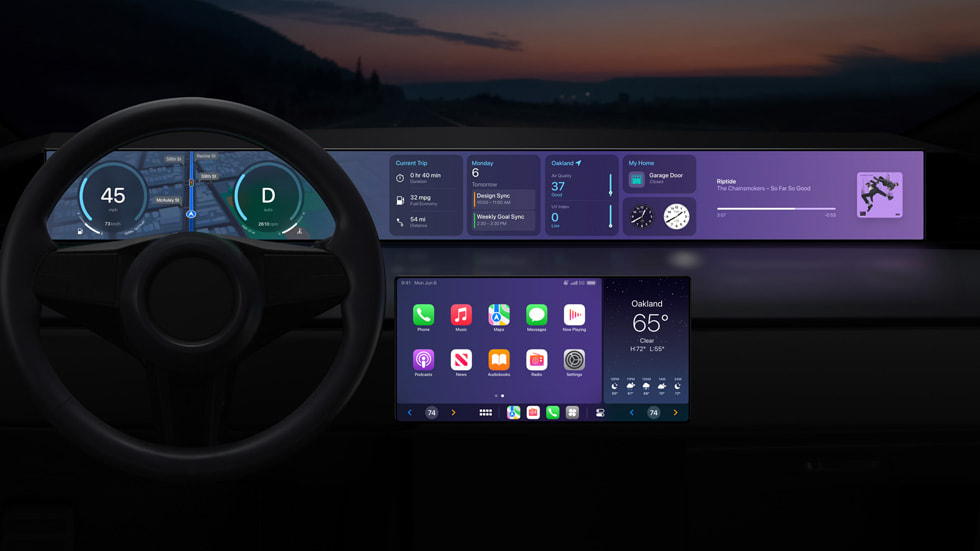 CarPlay also receives some needed upgrades such as optimization with vehicles that have more than one screen. As cars become more modern, so do the amount of displays within them – a change Apple has moved forward to take advantage of. It will also be linking itself to the car's ECU to get an accurate readout of all the vehicle's vitals such as speed, temps, and all necessary information.
This program is no longer just a companion application but could be a glimpse of the all-in-one ecosystem we'd find in the rumored but likely to be eventual Apple Car.
These are all just the tip of the iceberg. Apple knows how to please its fans with iOS 16, from a Smart Home app, Apple Watch-less fitness tracking, a more social game center, new audio features, accessibility improvements, and other minute changes to established apps like Maps and Safari. These may appear like small changes when viewed alone, but are momentous considering they are all coming to the software at the same time.
Which one is your favorite? Android users, is this enough to make you switch? Comment below to let us know what you think!
All images courtesy of Apple Newsroom