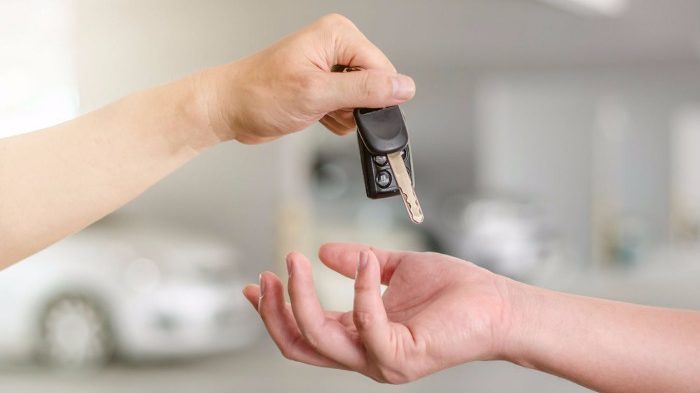 You've probably been hearing Digicars in the news these past few days, and they're not on a positive note. A quick search on Facebook reveals multiple complaints about them not settling the monthly amortization of the vehicles (mostly motorcycles) purchased by their customers through their financing services. There are conflicting reports on whether they have shut down for good: despite temporarily closing their office in Quezon City last May 1, Digicars insists that they remain business as usual.
We investigated more about Digicars, and understand why they are embroiled in controversy: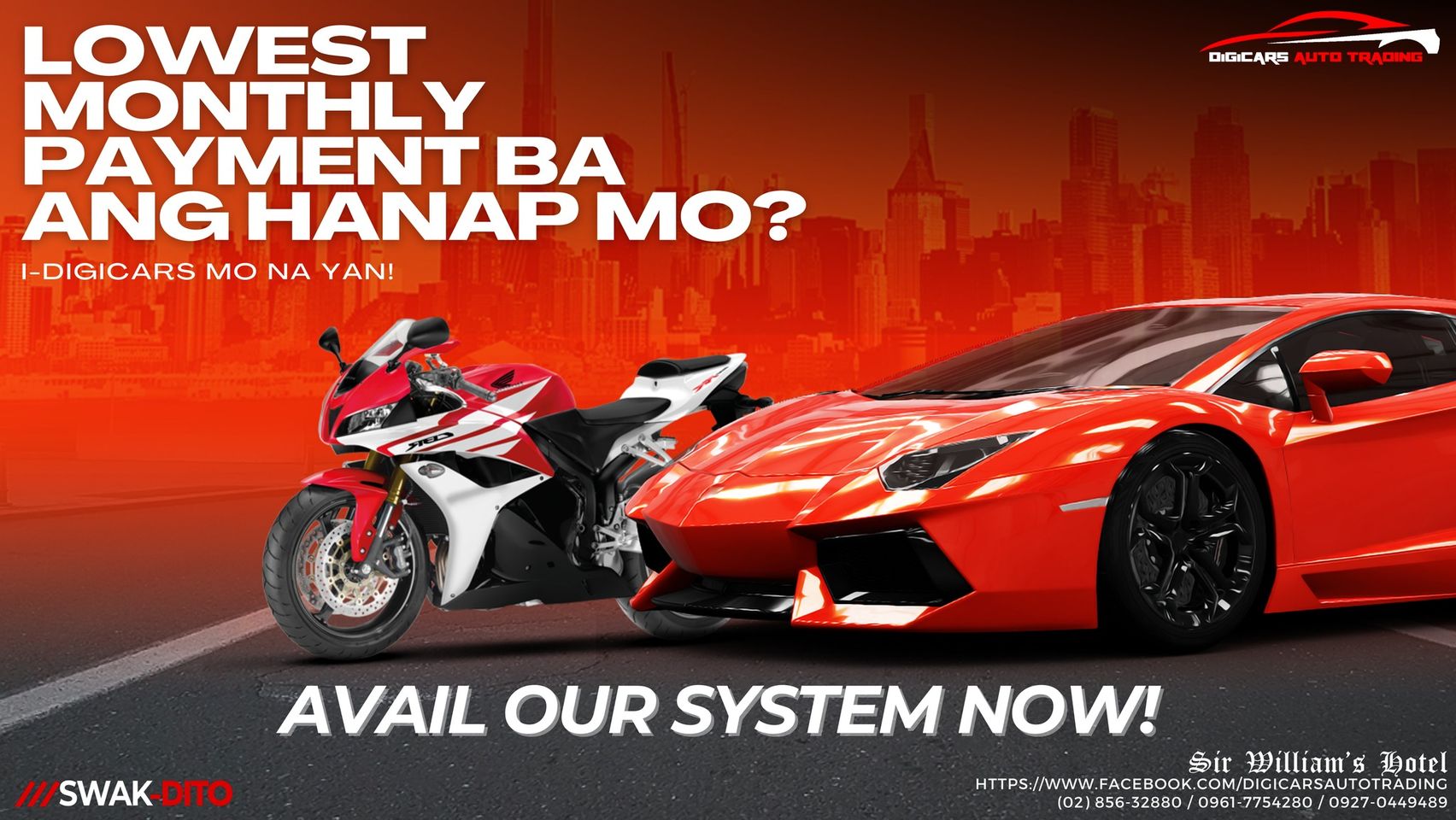 Who is Digicars?
According to a profile posted in Philkotse, Digicars was founded by Reynaldo Calda, who has 20 years of experience in the car dealership business. Calda founded Digicars in October 2020, a month after resigning from his job, in order to "give a system that generates a low monthly amortization to our beloved clients that will help them and give them peace of mind in these trying times".
How does Digicars' payment scheme work?
Based on what we've uncovered in a Reddit post, customers will pay for the 50% downpayment, while Digicars will pay the dealer the lowest downpayment possible–which is usually 20% at most. When it comes to financing, Digicars would require a 5-year term (for cars) or a 3-year term (for motorcycles) for their financing services. What makes them different is that their monthly amortization equates to being lower than the SRP of the vehicles in question–sometimes as much as Php 200k in some vehicles. We don't know how they manage to do this, but we presume that they have special agreements given Calda's experience in the car dealership business.
In their arrangement, the vehicle is named under the customer, so the contract is between the customer and the bank/dealer–with Digicars allegedly not in the picture despite them handling the financing services.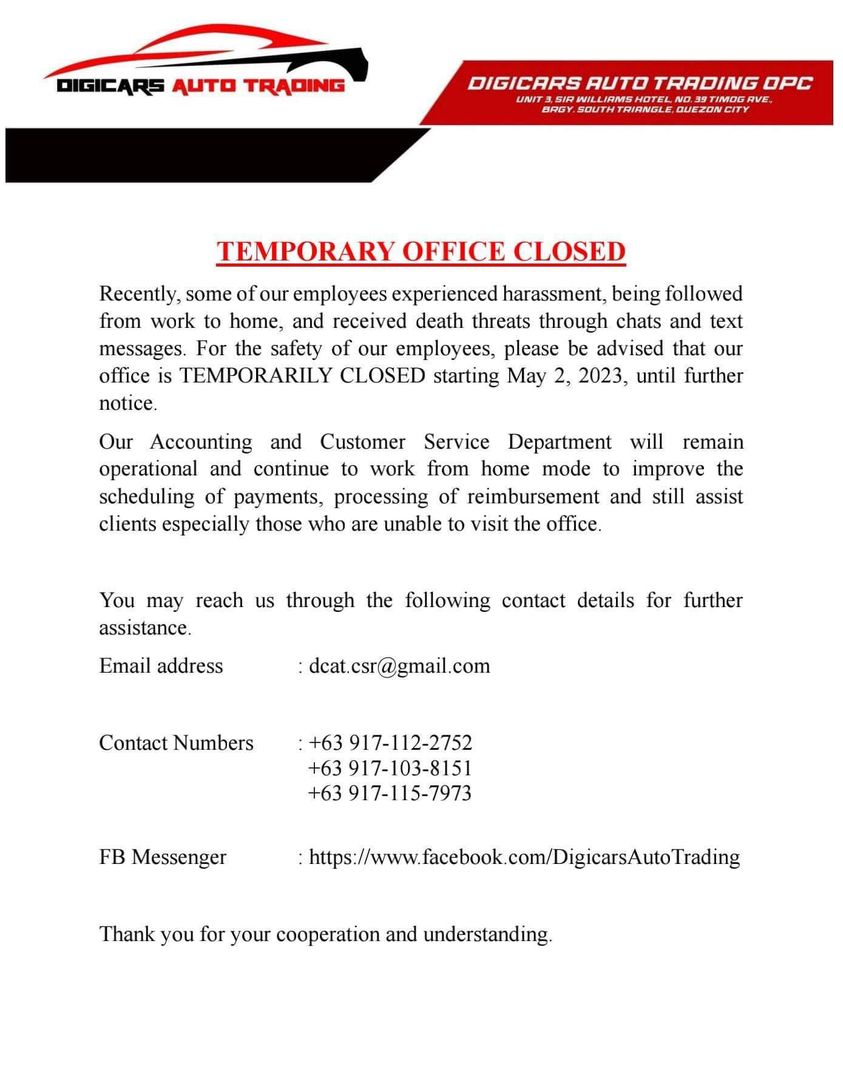 What's going on with Digicars?
During the early part of 2023–specifically around March, there have been reports about Digicars customers losing their motorcycles as they were repossessed by the bank due to non-payment of amortization dues. The problem grew bigger and bigger come April, when hordes of disgruntled customers began to visit Digicars' main office in Quezon City to get their money back–or at least have an explanation of what was really going on.
Digicars tried to be quiet on social media until it posted a statement on Labor Day (May 1) that they are temporarily closing their main office in Quezon City due to the harassment their employees have been receiving from customers. Despite the situation, they assured that their accounting and customer service will remain operational, albeit in a work-from-home setting.
After temporarily closing their office on May 1, Digicars reopened their offices on May 22 as Calda promised in a video statement. It was also the same day when GMA News tried to visit their office to get their side, only to be greeted by a number of irate customers who want their money back. Just two days after reopening, Digicars closed their offices yet again–this time, there's no definite date as when they will reopen their offices.
What are the current findings about Digicars?
In a report made by GMA News, an SEC official said that Digicars' documents reveal that they are registered as a "wholesale and retail trade, repair of motor vehicles and motorcycles", which is different from their business of offering financial services to people who want to purchase a new vehicle at allegedly affordable amortization rates. As for the victims, they have filed cases against Digicars for the alleged non-payment of the amortization of their vehicles.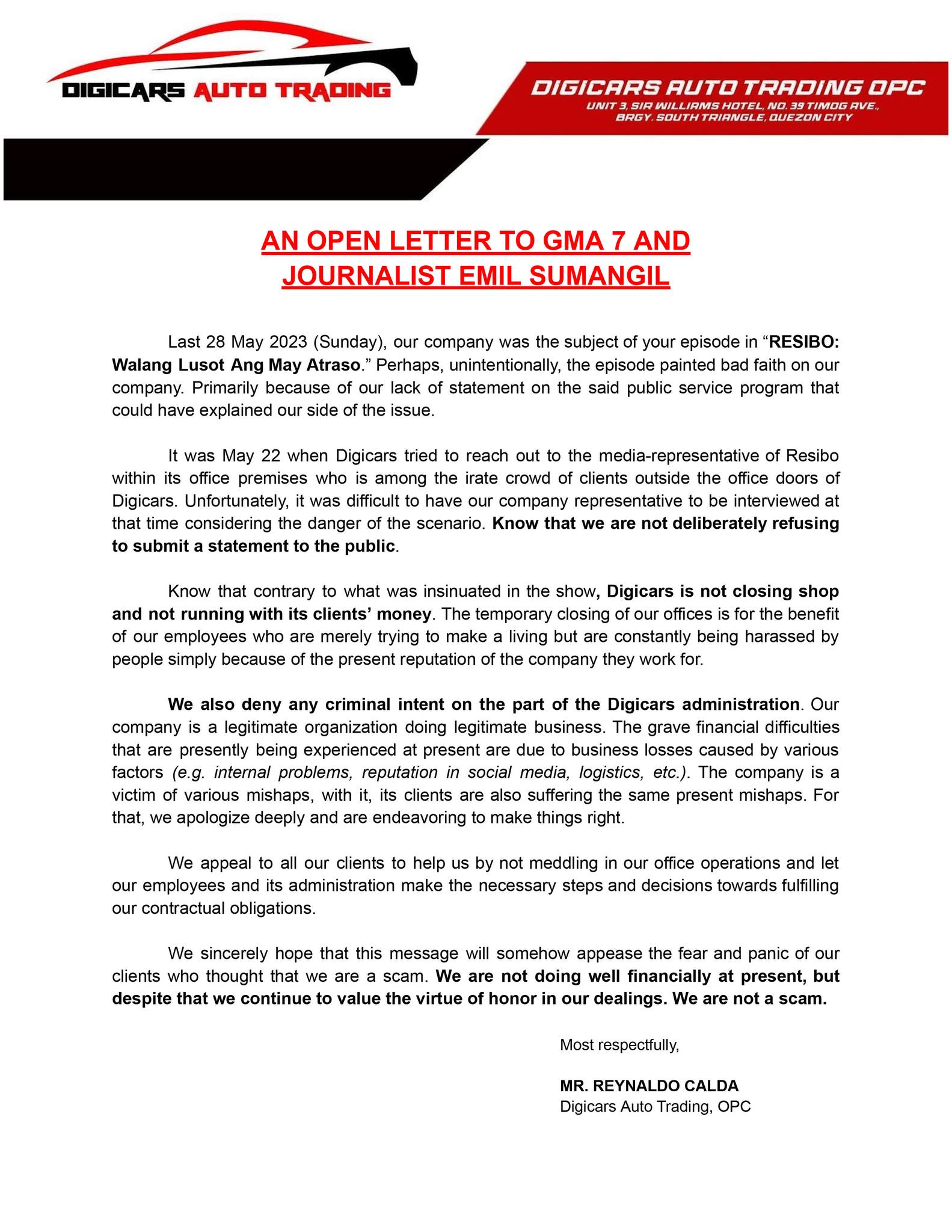 Following the release of GMA News' report, Calda responded back with a statement on May 30, elaborating that they are still business as usual despite the financial issues they are facing. "We are not doing well financially at present, but despite that, we continue to value the virtue of honor in our dealings," Calda said in the statement. "We are not a scam".
What's next?
It remains to be seen how this will develop, even if NBI does have basis that Digicars might be misrepresenting themselves as a financing company based on their SEC documents. While "business losses" seems to be a valid reason for their financial difficulties, they have to respond to the complaints made by their customers–and not just close their office and avoid facing their aggrieved clients in person.
The victims already filed a case against Digicars to the NBI, and we hope that there will be further developments with their investigation after the initial findings.