Changan UNI-T Philippines Review Verdict: This vehicle is undoubtedly a neck-breaker, through and through. It stands as an amazing first effort by the brand to compete in the premium market, although there are some minor inconveniences that we have to call out.
Pros
Exterior styling is one-of-a-kind
Direct driving dynamics
Rear legroom is deceptively roomy
Cons
DCT still has some input lag, especially on slopes
Some bits missing from interior
Only one rear air vent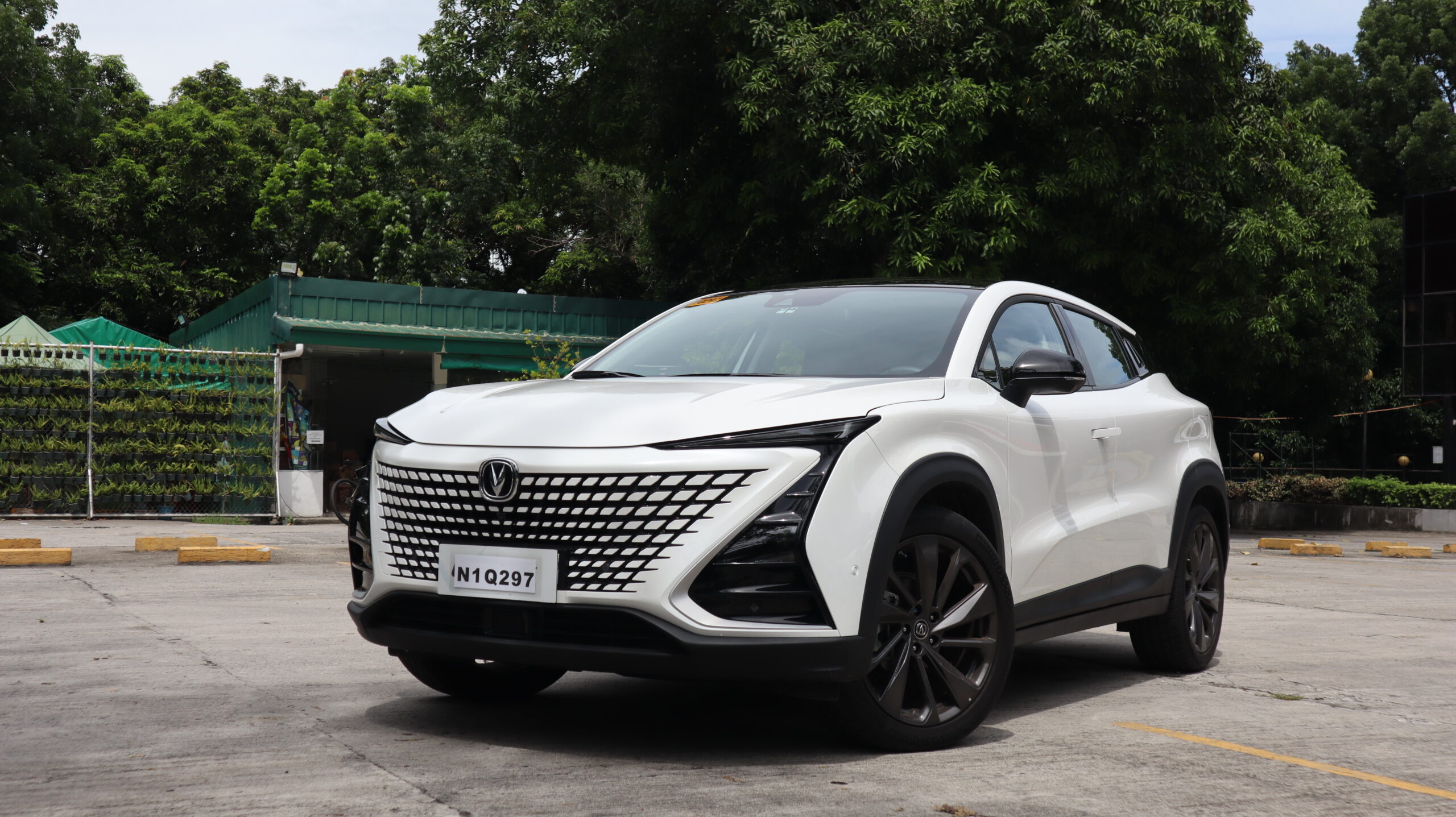 Exterior
Easily one of this Changan UNI-T's most attractive attributes, the exterior design to be found here is nothing short of breathtaking. It honestly looks like you took a concept car straight out of a motor show and drove it on the road.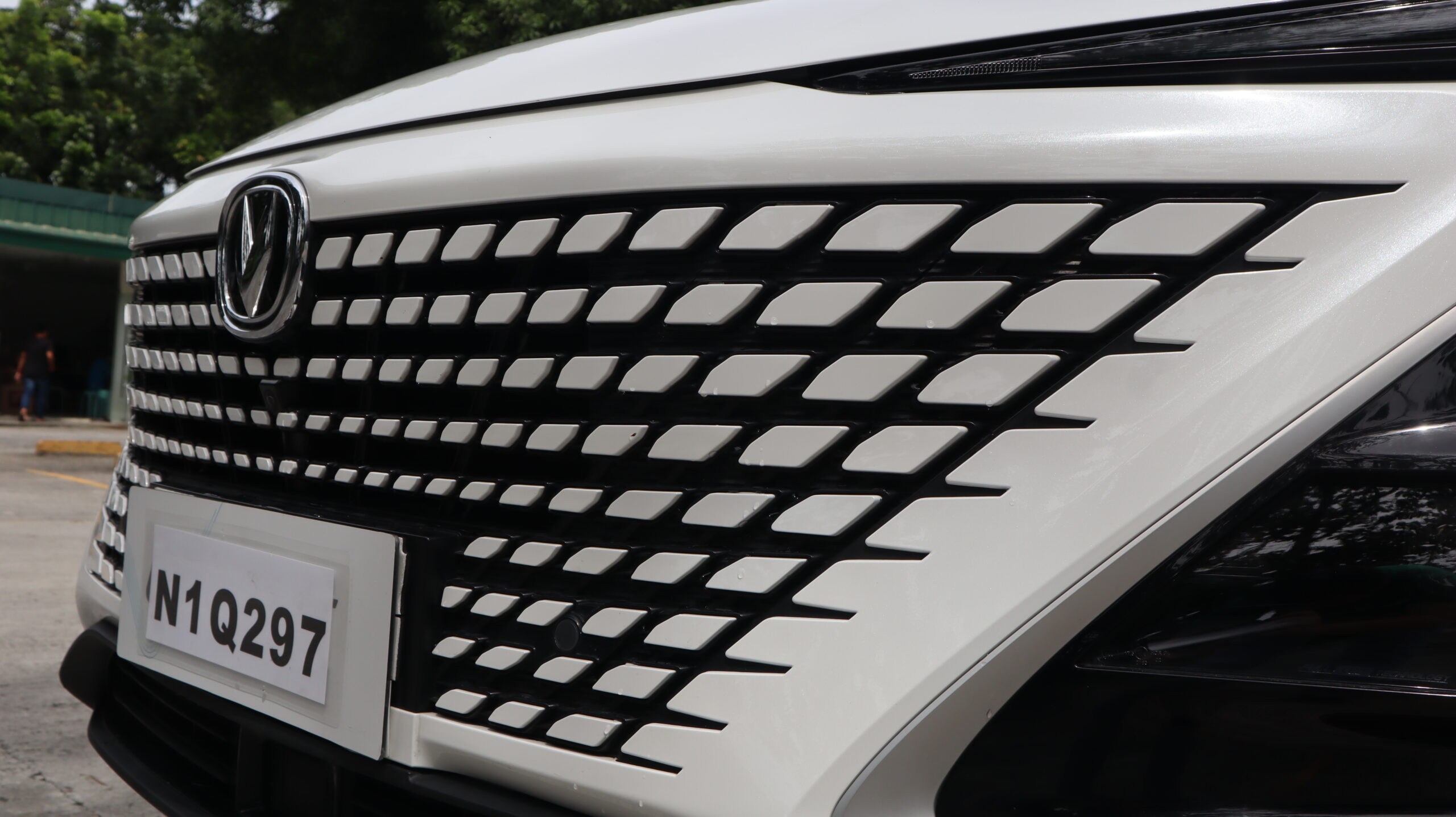 The first thing that'll grab your attention is the borderless grille. Unlike other car designs, there is no "outer rim" for the grille here, as it's seamlessly integrated into the front fascia. The dozens of quadrilaterals vary in shape and size, but they're all constructed of the same thing that the car's body is made up of. Surrounding it are "LED Starship" daytime running lights as well as LED headlights to illuminate the road ahead. In terms of front styling alone, it's nearly as impactful as the Hyundai Staria – and that's extremely high praise.
Equally handsome are the installed 20-inch alloy wheels that give off a premium vibe, much like everything else on this exterior.
You can grab a better glimpse of the UNI-T's sloping roofline from this photo, which reminds us of a sporty hatchback. Much like the Honda HR-V, the rear door handles can be found beside the rear windows. There is also ample ground clearance for some outdoor adventuring.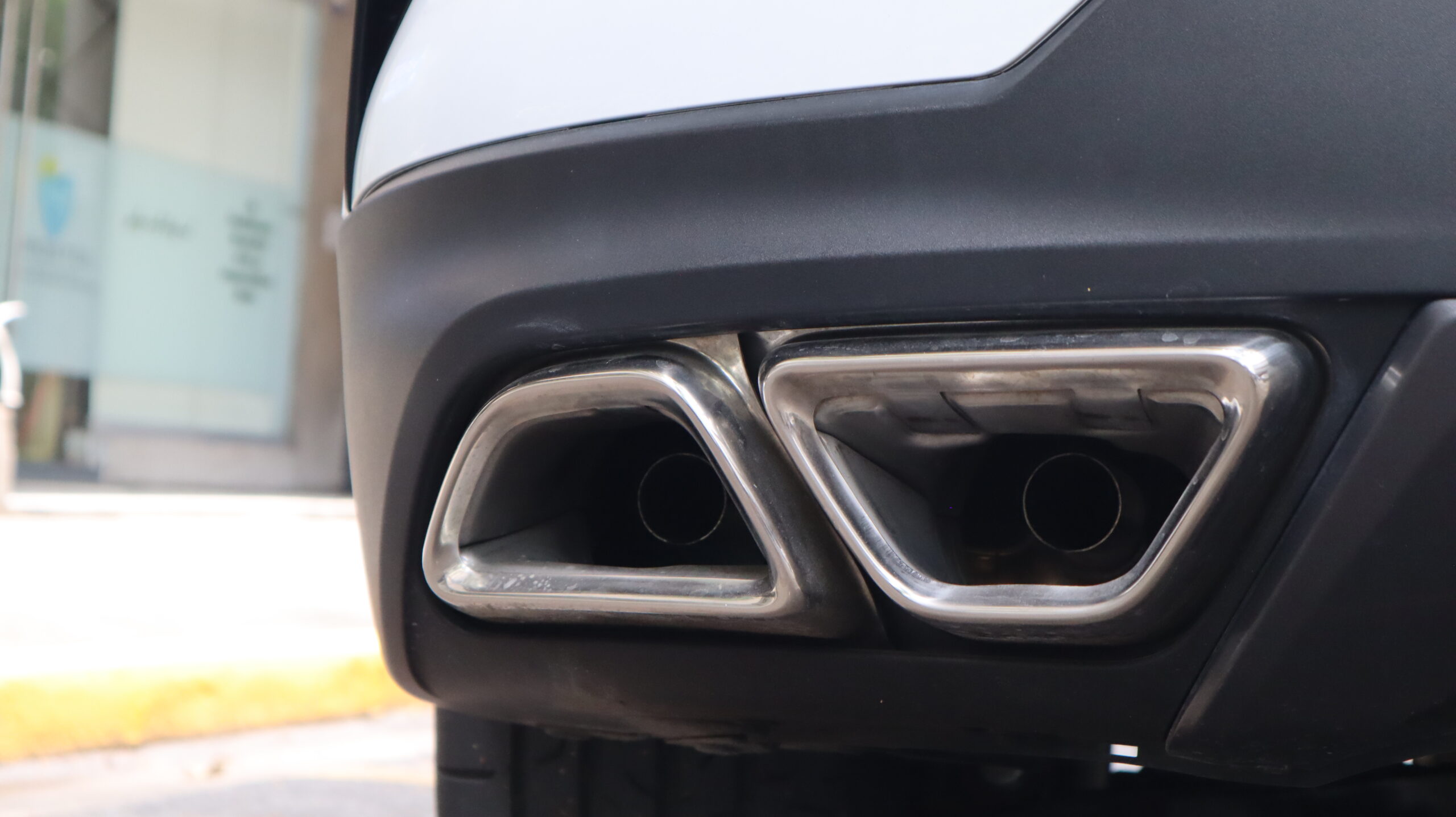 If you're curious, those exhaust vents aren't fake. We were pleasantly surprised to discover that the UNI-T actually has twin exhausts per side, staying true to its design. That's not something you'd find often nowadays.
Two of our favorite touches on the outside of the Changan UNI-T during our review period in the Philippines are the following: the first is the eccentric spoiler design. It's split into two and reminds us of a manta ray lurking about in the wild. The second feature is the deploying front door handle design, which automatically retracts when you lock the vehicle once again. This ultramodern design choice fits the overarching theme of this vehicle's aesthetic very well.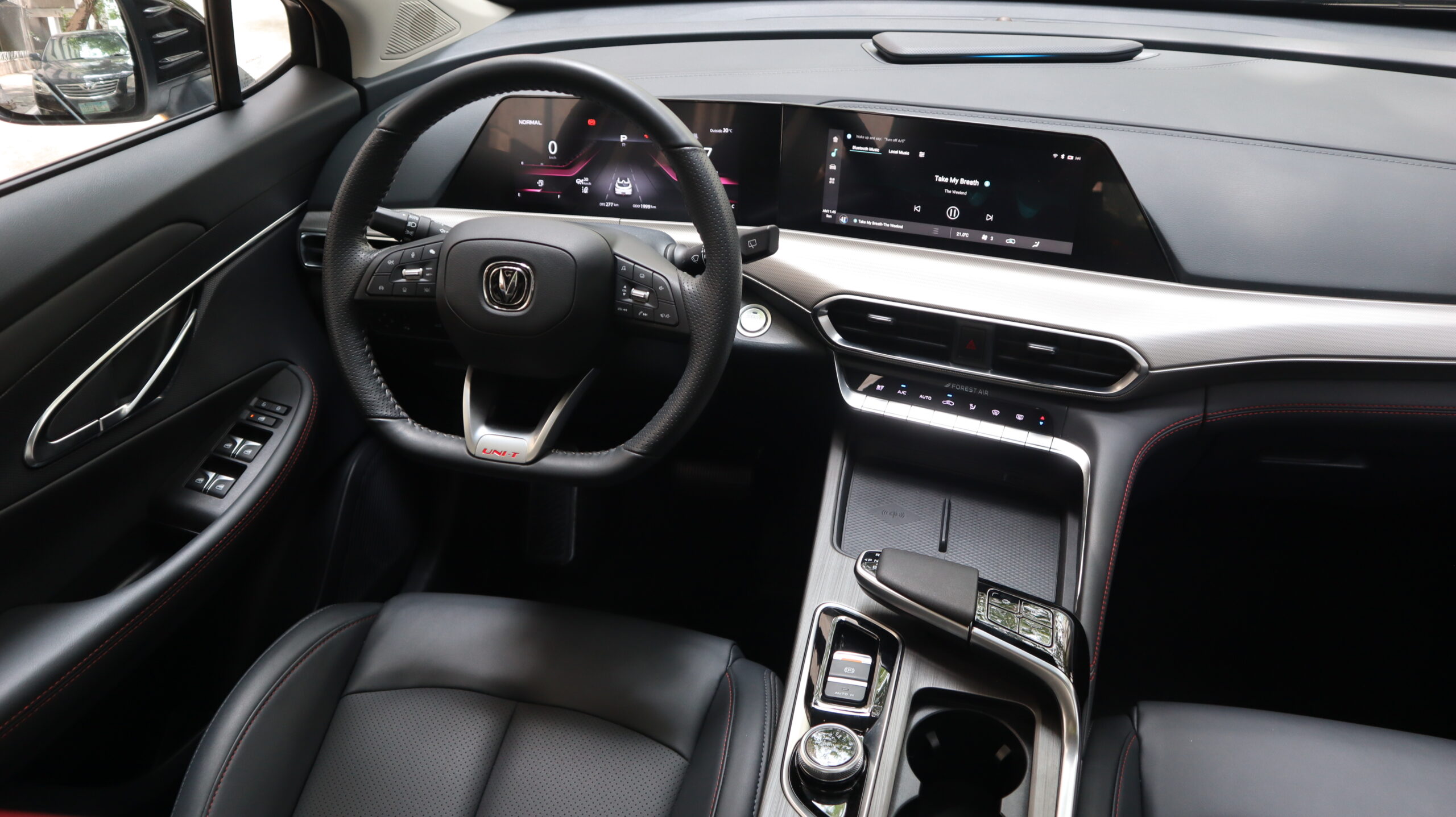 Interior
At first glance, the Changan UNI-T is just as upscale on the inside as it is on the outside. Everything looks coherent and faithful to the minimalistic yet modern design philosophy. Even when you decide to touch surfaces here and there, nothing screams "cheap" or "sloppily-put-together." We've seen this steering wheel on other Changan models before – and while it isn't the airfighter wheel in the CS55 Plus, it's an ergonomic piece of kit nonetheless.
Take something as simple as a shifter, for example. This one levitates over the surface, and you shift it by pulling just the selector up or down. To put it into Park, you'll have to press the button on the side, which you may not find your first time around. It's an unusual but welcome execution of something that's normally so mundane. The controls to the 360-degree cameras and emergency video saves can be found here as well.
Besides those, the controls for the Electronic Parking Brake and Drive Mode knob can also be found here. Also present is a Qi wireless charging pad to top up your devices effortlessly. The Forest Air A/C control panel works as expected, which we will always prefer to being forced to toggle our A/C through a screen.
Speaking of screen, at the center is a clear 10.3-inch Infotainment Display with Apple CarPlay functionality. It's clear, plenty bright, and responsive – much like other Changan models we've tested in the past. You can also toggle vehicle control settings such as Safety, Lighting, Driving, Body, and other functions from this display. We have no complaints about the driver-facing digital dash either.
When it comes to music playback, the Sony six-speaker system is extremely lowkey. We didn't find even one Sony logo on any of the speakers, and we only found out about the branding thanks to the official site. It's good that we came in with no expectations as the sound is decent but nothing to write home about. It's not good, but not bad – just right.
Meanwhile, the rear seats aren't as cramped as the exterior dimensions would lead you to expect. Passengers here were all happy campers, even people who were on the taller side of the spectrum. This is thanks to seats that dip down quite a bit, providing as much headroom as possible. Getting out of these rear seats proved to be slightly challenging for our more senior family members, though.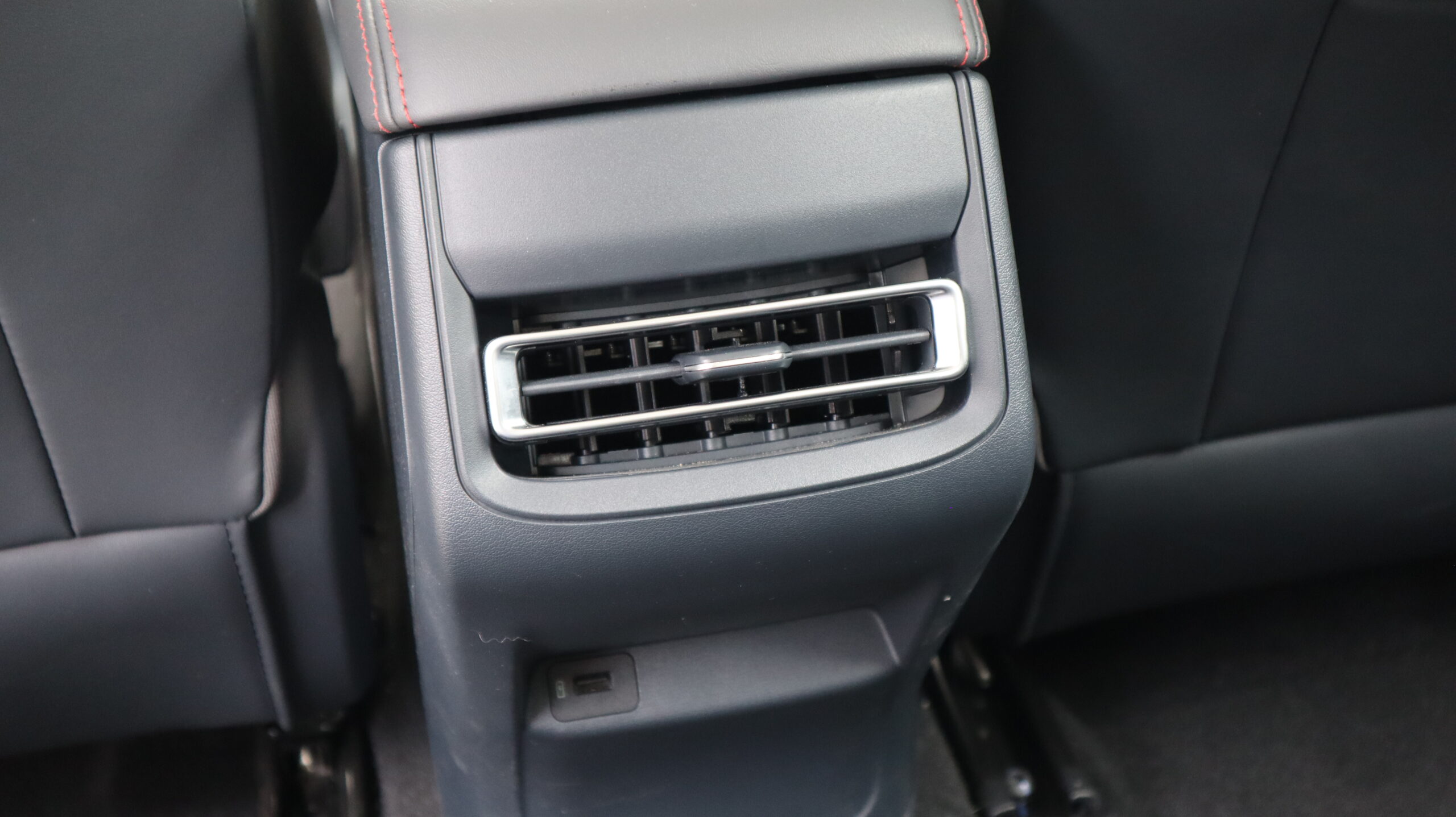 So far, everything's been well put together; but there are some minor niggles. The first one is something you'll see in the photo above. There is only one rear air vent. This could have been an easy fix, but this seems to be a common denominator between all Changan models and we'll keep complaining about it each and every time. There is no reason for the passengers on the left and right sides to have to quarrel over who doesn't get cooked in the summer heat.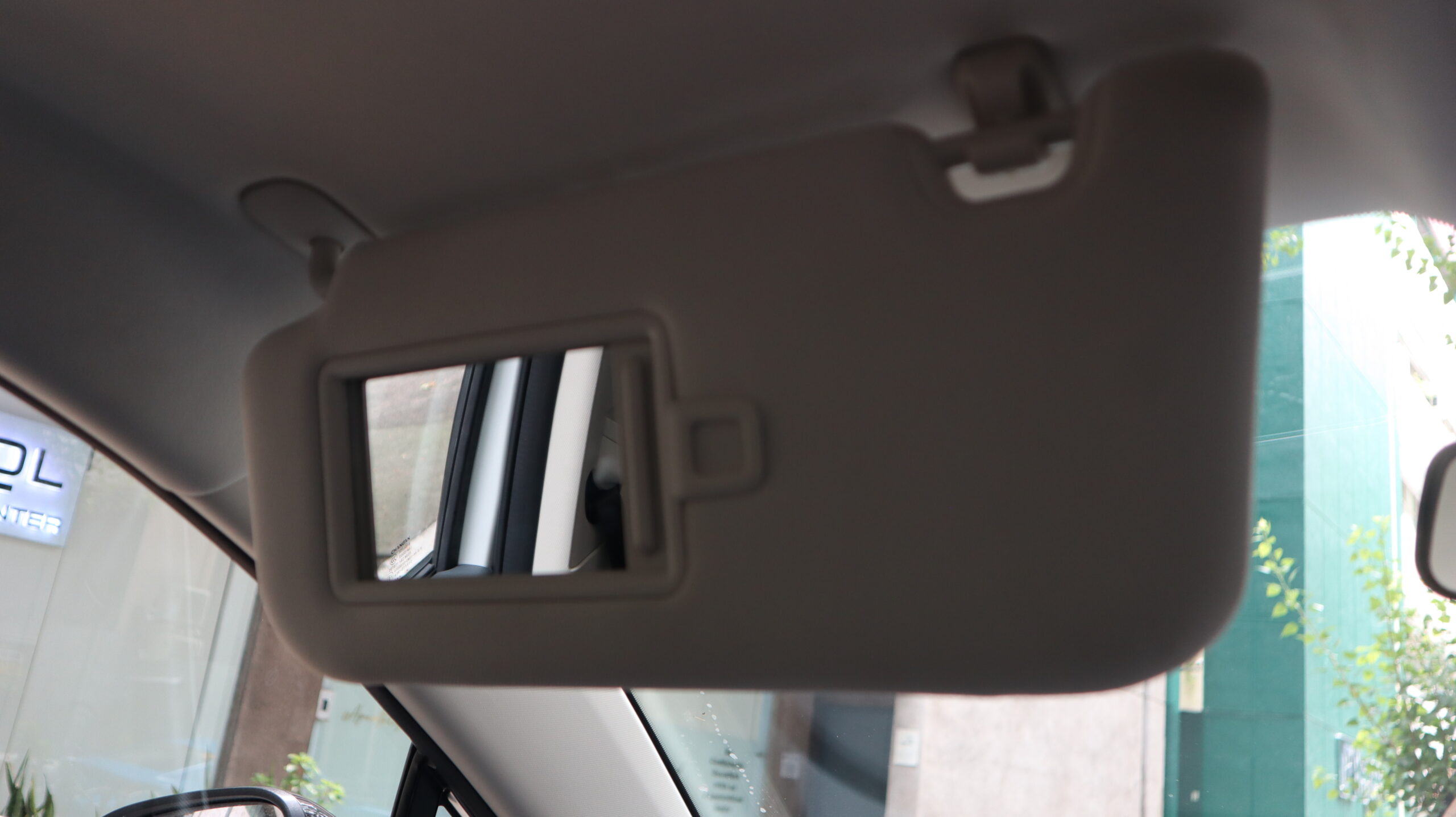 The next one isn't so serious, but we also feel like it deserves a mention: there's no vanity light for the mirror. It doesn't take away from everything the vehicle presents so far, but it's an oversight that we noticed. It's something we have to mention when much cheaper cars possess the feature.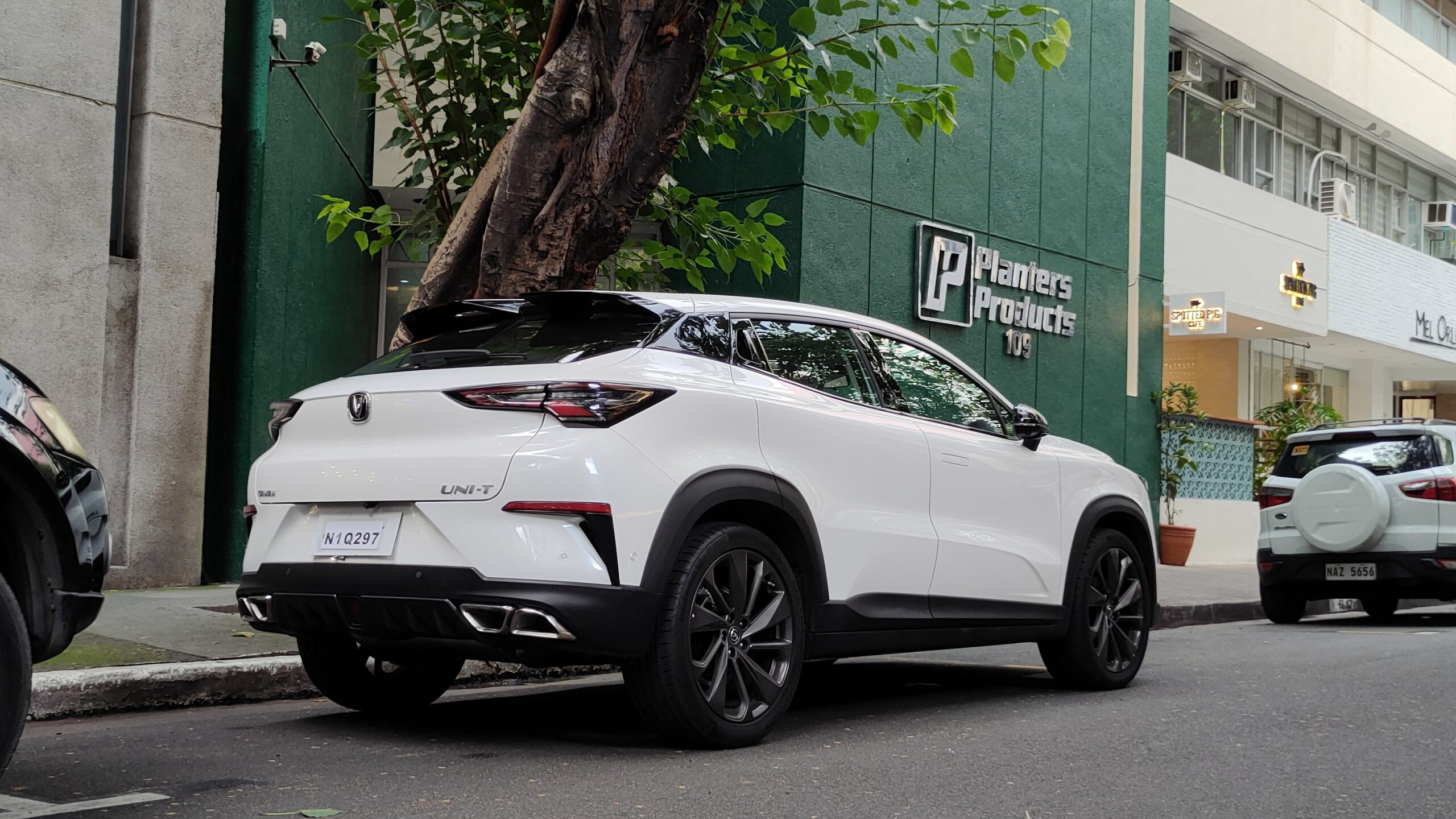 Comfort and Driving Dynamics
Moving on to comfort, we tackled the nastiest city roads in the Philippines with the Changan UNI-T during our review process. The vehicle's armed with a McPherson / Multi-link suspension. It took all the bumps on the road like a champ, refusing to show its weaknesses. Everything still felt solid on the inside and there weren't any rattly bits – a testament to the company's solid build quality.
The Changan UNI-T is powered by a 1.5-liter BlueCore turbocharged power mill outputting 177 hp and 300Nm of torque, mated to a 7-speed DCT. Plain and simple, the UNI-T is a thrilling car to drive. It can be a mere point A to B vehicle in Eco mode, but shift it into Sport and watch the parts come alive to deliver a thrilling experience. Once you get going, everything is buttery-smooth. It gets up to speed in a jiffy, so you won't have to worry about carrying overtaking speed on provincial roads and expressways.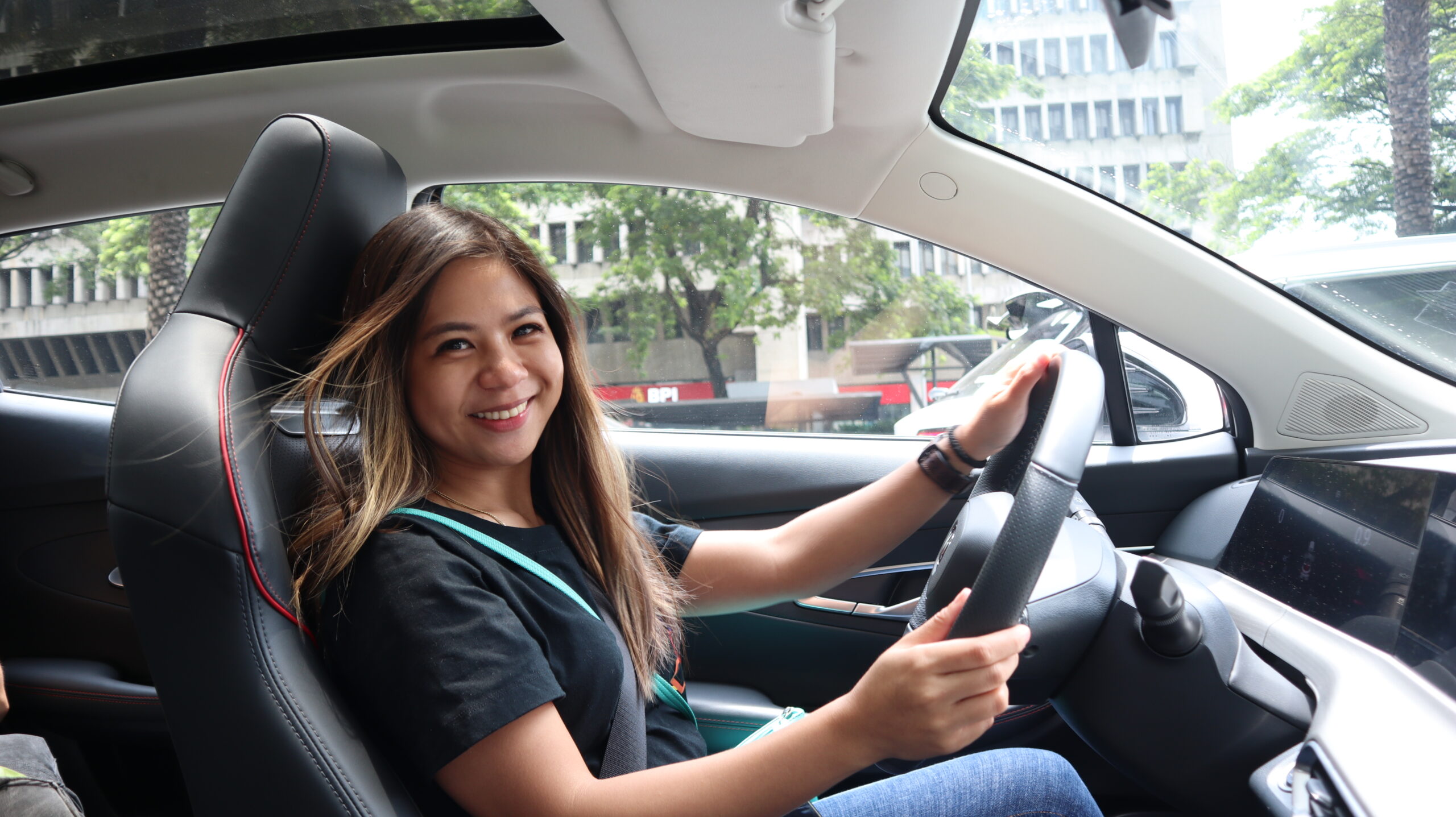 You can even adjust the weight of the steering depending on how much feedback you want. As car enthusiasts, give us that heaviest setting!
It's comfortable enough over bumps but doesn't get wallowy when you want to take corners a tad spiritedly. Being behind the wheel of this while tackling technical mountain twisties was a lot of fun. When it's time to park, the 360-degree cameras are best-in-class as well. The resulting videos are comparable to what you get in higher-end vehicles.
Safety is assured by six onboard airbags, as well as ESC, ABS, Adaptive Cruise Control, Forward Collision Warning, Autonomous Emergency Braking, Blind Spot Detection Warning, Rear Cross Traffic Alert, Rear Collision Warning, Lane Keep/Change Assist, Auto Parking, and other features part of the Changan Safe Tech Suite.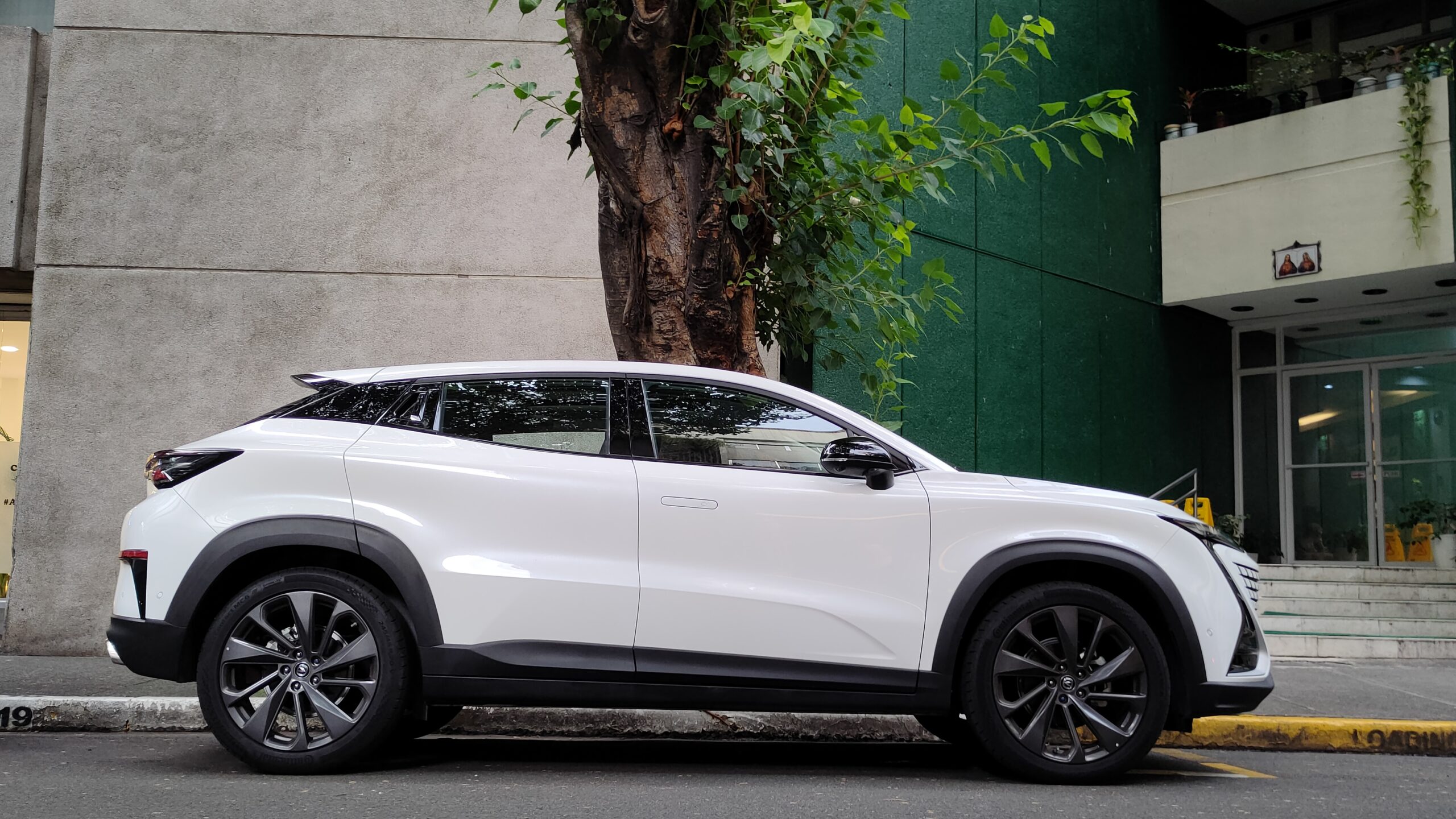 If there's just one thing we'd like to nitpick, it has the same flaws as some other Changan vehicles: the hill assists don't work as they should sometimes. For example, you're going up a ramp with the car in Drive and your foot on the brake pedal. When you remove it to place your right foot on the throttle, the UNI-T rolls back a bit. This period is lengthened due to the fact that the DCT also takes a bit of time to propel the car forward. We used left-foot braking to ensure that we don't get caught up with the car behind us. It's the chink in the UNI-T's armor of otherwise awe-inspiring driving dynamics.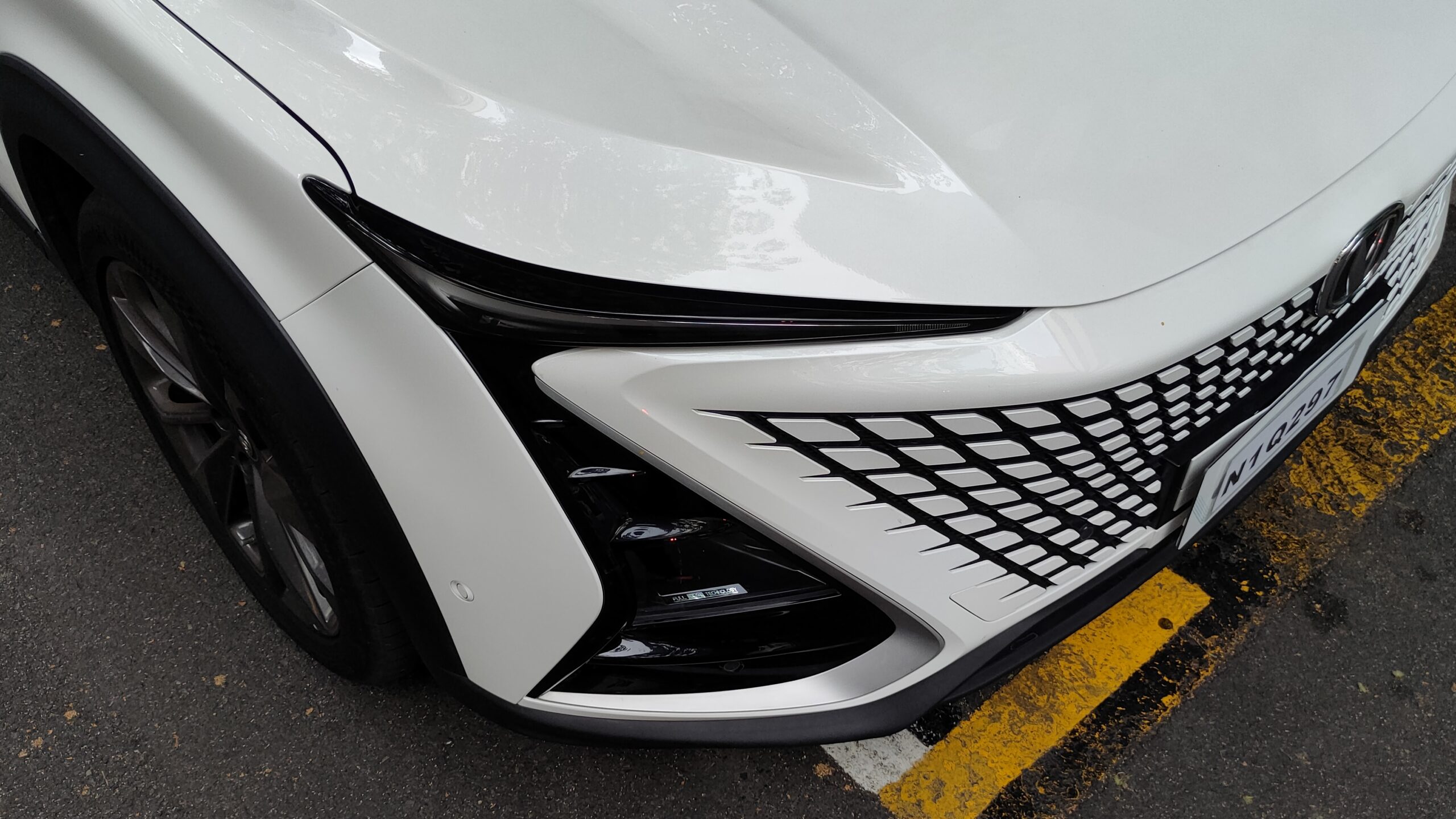 Wrap Up and Conclusions
During our review period of the Changan UNI-T in the Philippines, it brought us great joy to see necks breaking whenever we drove down the street. It definitely carries a presence that not a lot of other vehicles do, especially within its price point. From questions like "What is that" to "Is that an EV," we were bombarded with more questions than usual – even amongst a crowd of sports car owners, no less.
As such, we'd conclude that Changan has succeeded in creating a vehicle that puts the brand in a good light in the public eye. This may be their most recognizable model yet and many people will begin to look into the brand after seeing it. However, minor inconveniences and exclusions from the overall package have us rating this crossover slightly below their own budget bangers like the CS35 and CS55 Plus. Nonetheless, it's a worthy competitor in the premium compact crossover segment and definitely heavily undercuts its competition.
Changan UNI-T Review Philippines Price
The Changan UNI-T is only sold in one variant locally, at a price of PHP 1,679,000. It's available in five colors: White as you see here, Black, Blue, Dark Grey and Putty Grey.