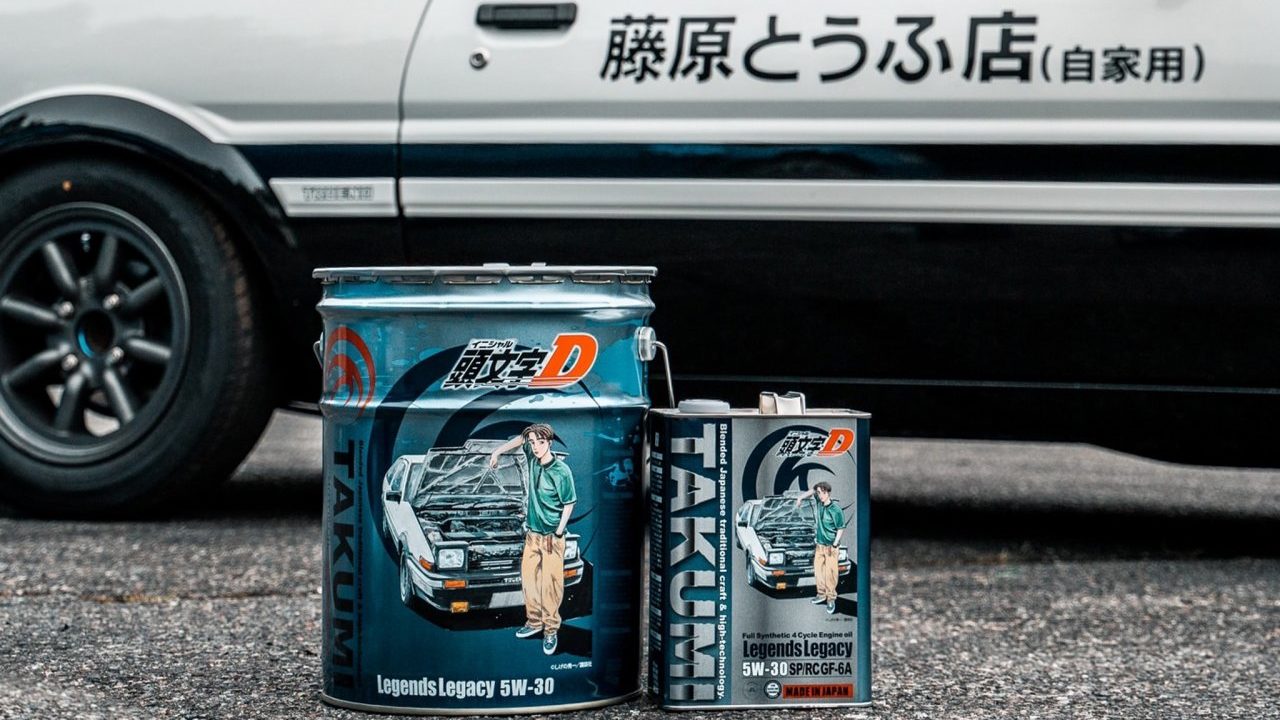 If you like anime and cars, you probably know about Initial D and its famous main character—Takumi Fujiwara. The guy in his old Toyota AE86 is just impossible to beat, even with more modern and powerful cars. Will this be the case with Takumi Motor Oil's newest Legend Legacy line as well?
AKT Japan, the oil manufacturing company that produces Takumi Motor Oil, has partnered up with the popular comic "Initial D" to release a special edition line of motor oils. The special edition motor oils will be called the "Legends Legacy" line. The release of this special line will also monumentalize the manufacturer's 10th anniversary this year.

The products included in this special line are said to have an exceptional quality that is comparable to the main character in the comic. According to Isao Koga, a representative of TAKUMI Motor Oil, the Legends Legacy line is made up of high-end products with improved lubrication performance and wear resistance.
Said oils are manufactured exclusively in a factory located in Japan. This factory has obtained ISO9001 / ISO14001 certification in addition to the SP standard, which is the latest API standard (certified by the American Petroleum Institute).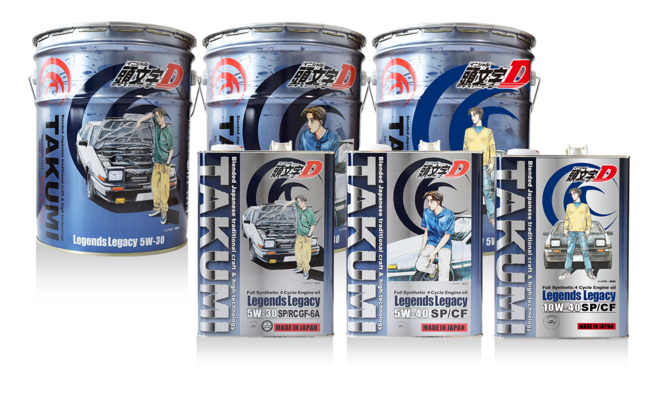 The Legends Legacy line includes three types of SAE viscosities: 5W-30, 5W-40, 10W-40. These oil grades are the most common so a wide range of users can enjoy the products.
Preorders of the Initial D-branded Legends Legacy motor oil are now ongoing. The special line will be available starting October 1 this year. The 5W-30 starts at JPY 4,900 (PHP 2,250) for 4 liters and JPY 16,900 (PHP 7,750) for 20 liters, while the 5W-40 retails for JPY 5,300 (PHP 2,430) for 4 liters and JPY 18,300 (PHP 8,400) for 20 liters. The thicker 10W-40 starts at JPY 5,200 (PHP 2,385) for 4 liters and JPY 17,900 (PHP 8,210) for 20 liters.
Comments (0)