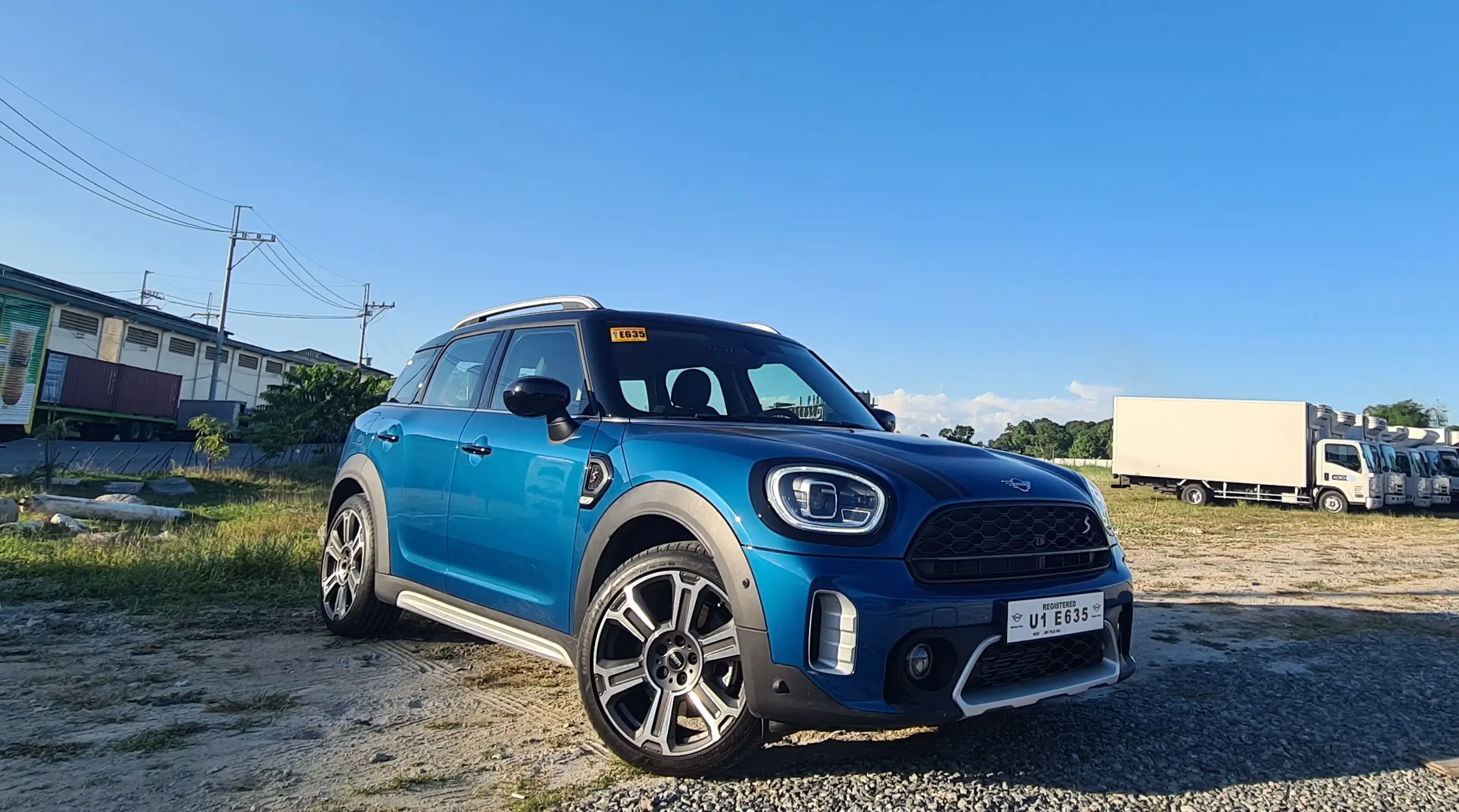 Quick Review First Impressions: The 2022 Mini Countryman LCI2 gets a refresh for 2022 with a digital display and some other updates, but still retains the timeless characteristics of a Mini. It's an amazing city crawler with surprisingly agile characteristics, a peppy engine, and sharp steering, but its increased ride height means that it can be used for out-of-town excursions without much worry. There is also ample cabin space inside for 4 people but the ride can be harsh – especially when you consider the starting price. 
Pros
Well-appointed interior and improved rattles compared to the previous generation
More spacious than your average Mini
Exterior is attractive
Exhaust noise, engine power, and steering feel inspire driving spiritedly
Composed at high speeds
Cons
Harsh ride quality for the price
Harman Kardon sound system is disappointing
Brakes are finicky
Expensive
I only had a single day with the 2022 Mini Countryman LCI2, but I was able to drive it through unmaintained provincial roads, open expressways, and the horrendously congested asphalt of EDSA. This gave me an idea of what this European crossover is like to live with on a daily basis, which I'll be pouring into this quick review right here.
Exterior
Mini at the AutoHub Launch Event
At first glance, the face of a Mini is instantly recognizable. The overall design language of its front fascia hasn't changed since the model was reintroduced in the early 2000s. Of course, tweaks have been made to items such as the front headlamps to give it the necessary modernity for the 21st century. With its black roof and stripes that run across its hood, it exudes a playful appeal that caters to a younger crowd and those who were once young but are now undergoing a midlife crisis.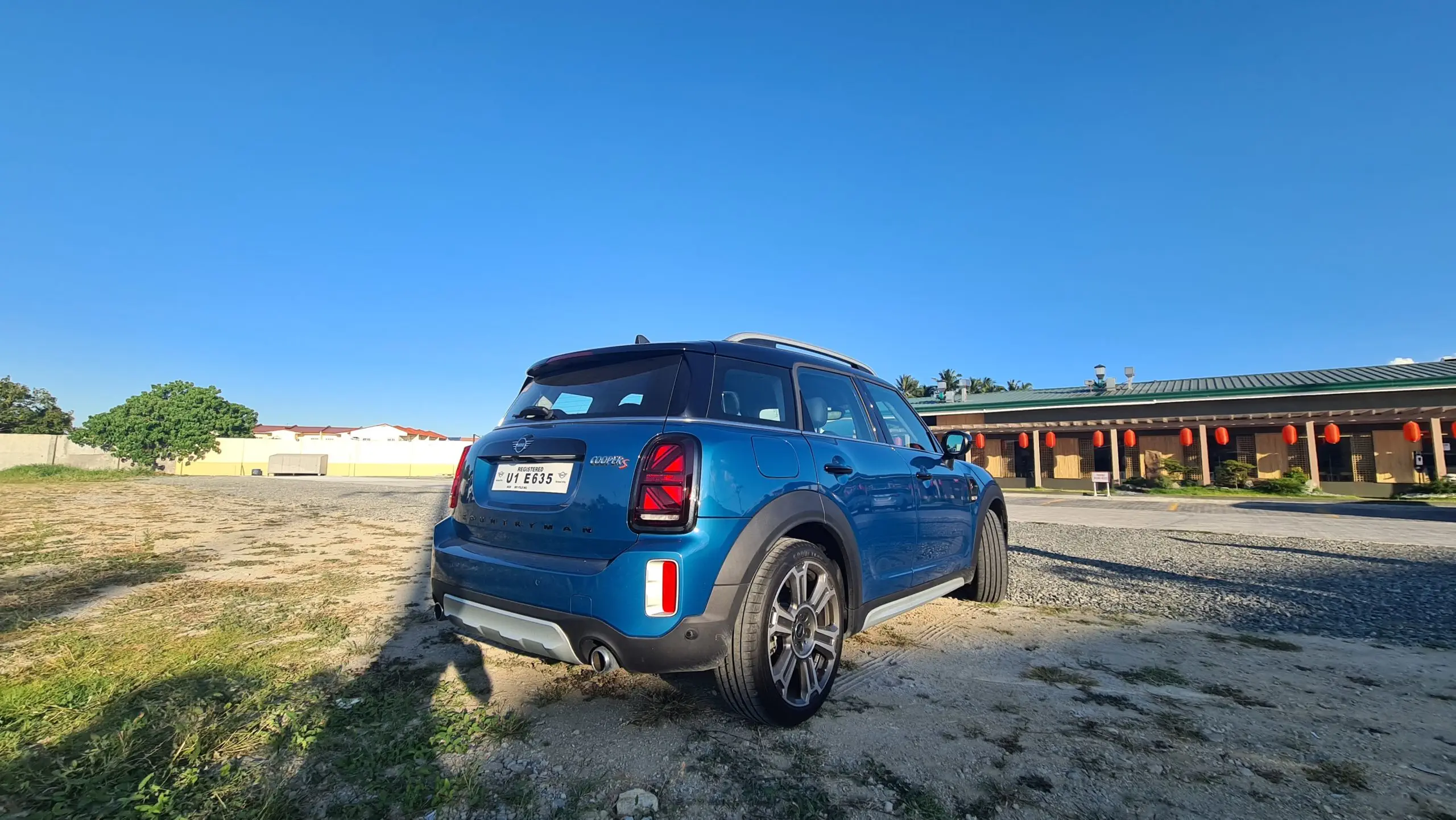 In this unit's color, the 2022 Mini Countryman really stands out. It carries with it an urban elegance that is historically present with the brand's cars. Unlike its sibling mall hoppers though, this has some ground clearance which definitely sets it apart in terms of possible use cases. The car designers seem to be allergic to sharp design elements with this car, as everything is gently rounded off. These circular themes made my friends go "that's a cute car!" and that's definitely the aesthetic that Minis go for. The only real sharp angles here are the signature Union Jack patterns on the rear lights, which signifies its British heritage.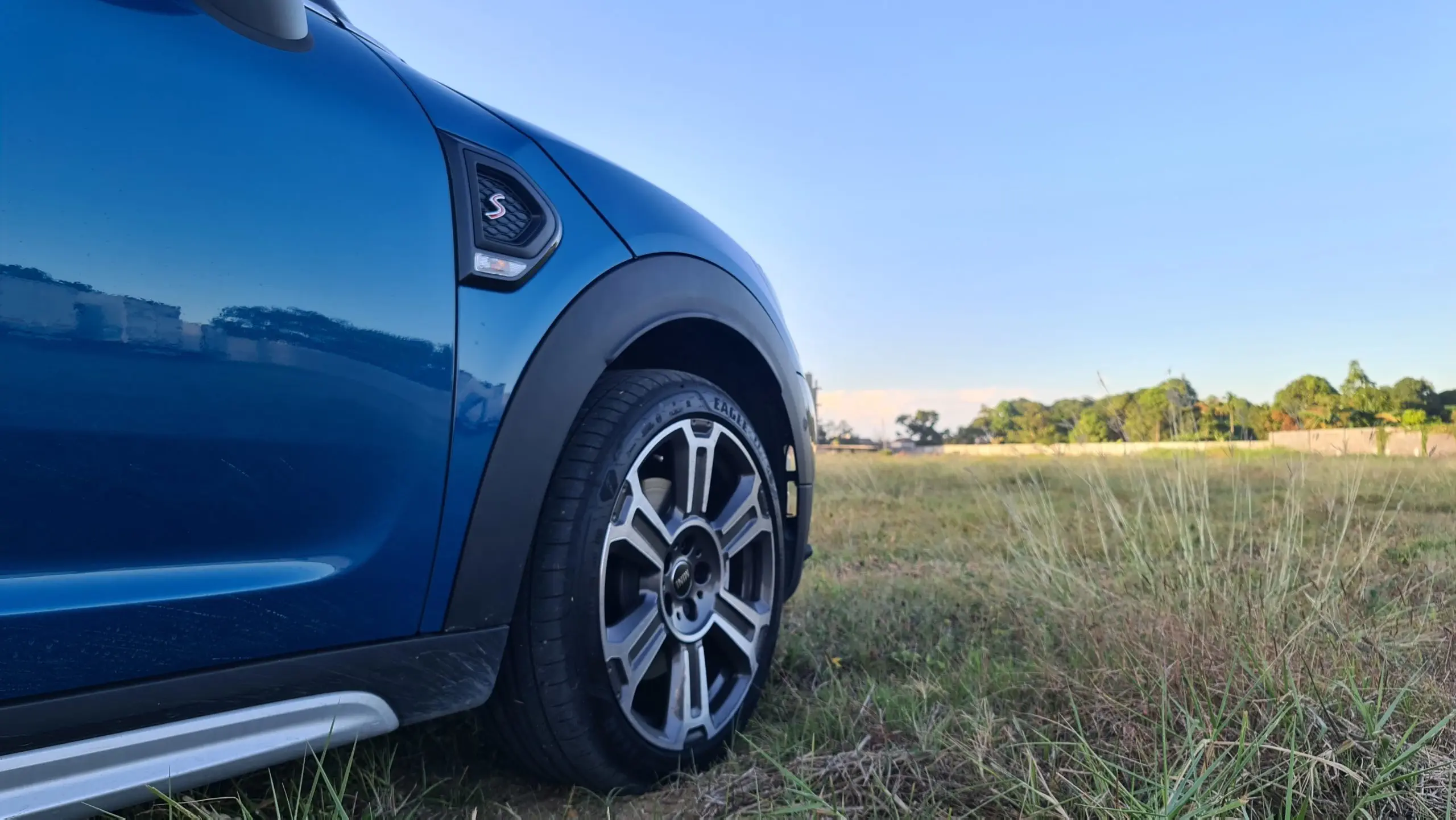 This particular model begs to be taken a little more seriously though. There are fewer fears of taking it down the beaten path due to its increased ride height, which means it can handle the deeper potholes found on Philippine streets. That's a big plus when you consider that car size determines practicality and road presence in a country such as ours. The wheel design also contributes to the more rugged look, conveying the message that this particular Mini isn't just a toy.
Interior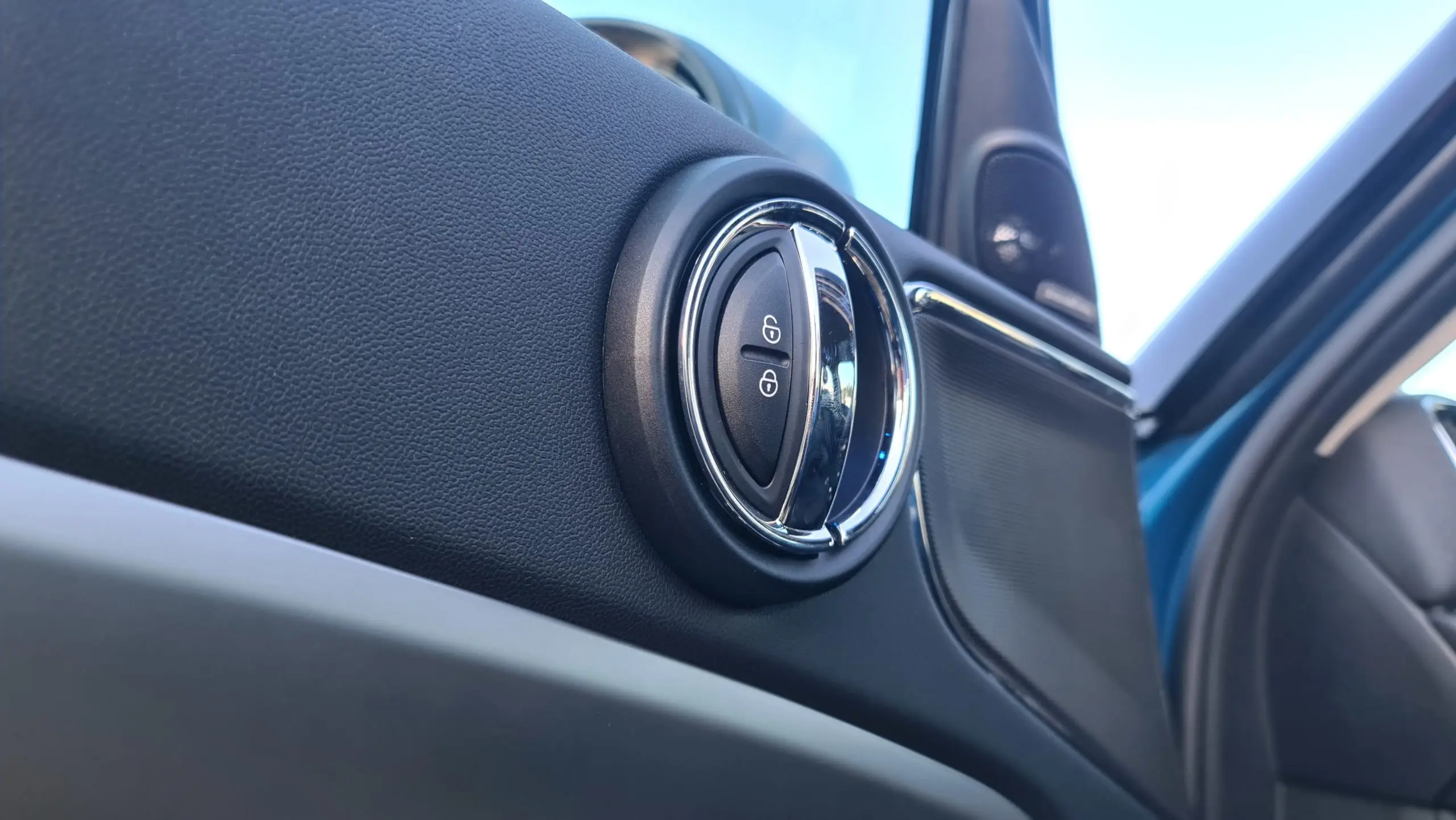 On the inside, the quirkiness of the 2022 Mini Countryman continues. The steering wheel feels chunky but wrapped in only the best materials. The controls on the wheel are also hard to miss. My eyes never felt bored looking at the different textures, accents, patterns, and sources of ambient lighting around the cabin. If you haven't noticed already, a lot of things on the inside are round as well.
Screens, and more screens. One of the most notable improvements from the outgoing model are these improved digital displays, especially for the speedometer. Despite the complaints of some people, the iconic analog design was replaced for a more modern pill-shaped display upfront. The small translucent piece you see serves as a heads-up display for any necessary information such as current speed to keep you on your toes. The resolution and brightness are more than acceptable, which makes for seamless use.
There are some design elements that will remind you of its BMW roots, such as the signature orange lights, transmission shifter, and the knob used to navigate the infotainment screen. The switch for the parking brake is also located beside this knob for easy access.
Interior sound comes courtesy of the Harman Kardon speaker setup found in the car. As an audio guy, I found myself pretty excited to hear how it sounds. I hurriedly connected my device and played some of my favorite tracks. Unfortunately, I personally found the audio quality to be subpar; lacking in detail and bass as compared to other branded audio systems I've tried. This could just be due to these trained ears finding the imperfections right away, but I'm sure that the average person will describe these as "decent."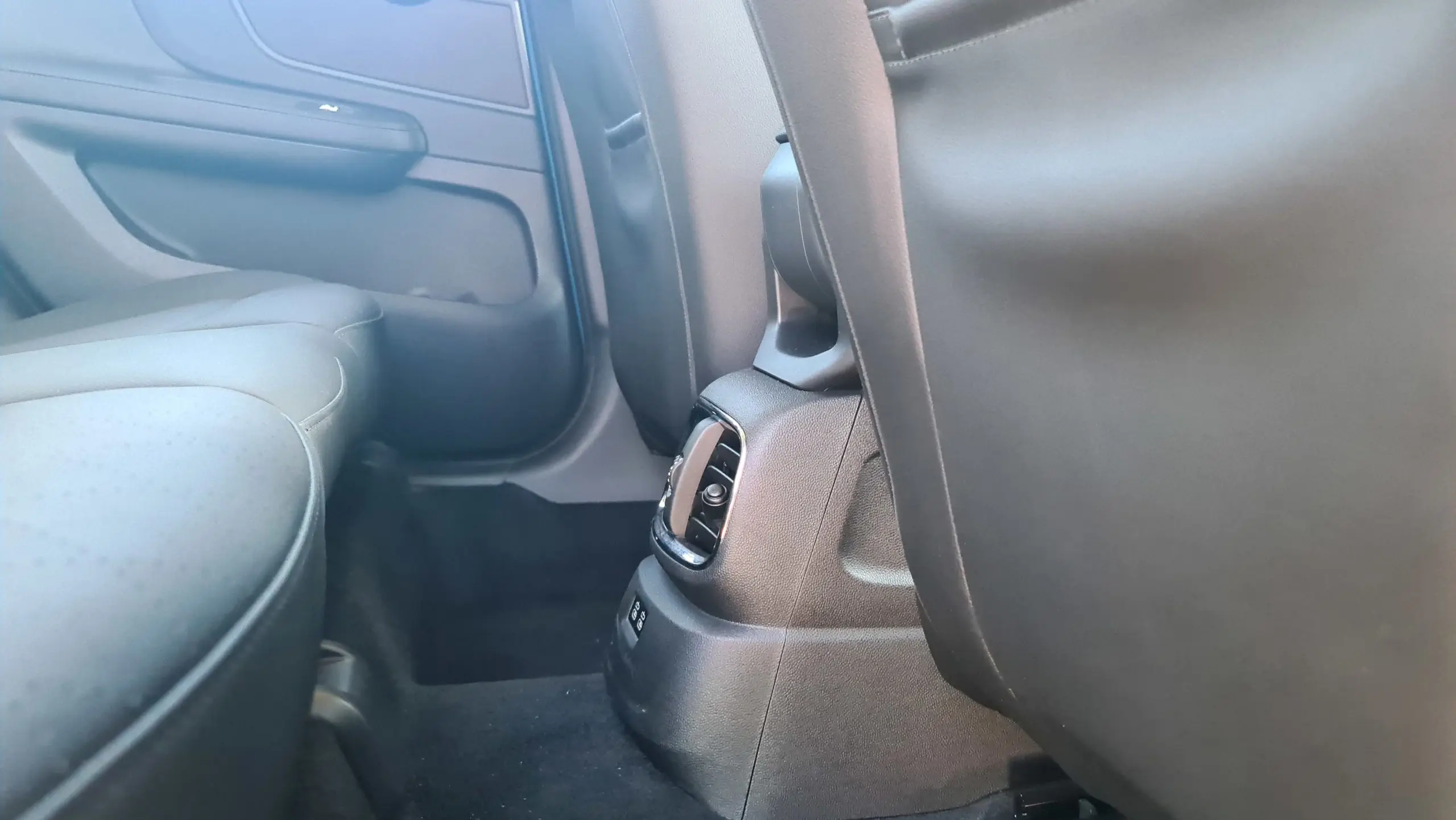 As long as you have only 4 people in the car, rear passengers won't have much to complain about. Legroom is generous, allowing for a comfortable long-distance trip for the entire group. The incoming heat of the summer months was staved off by rear airconditioning vents, while USB ports were available to keep electronic devices topped up. We gave squeezing 3 adults into the rear seats a try, but it just wasn't comfortable. If the person in the middle was an infant or a child then it may have been a different story.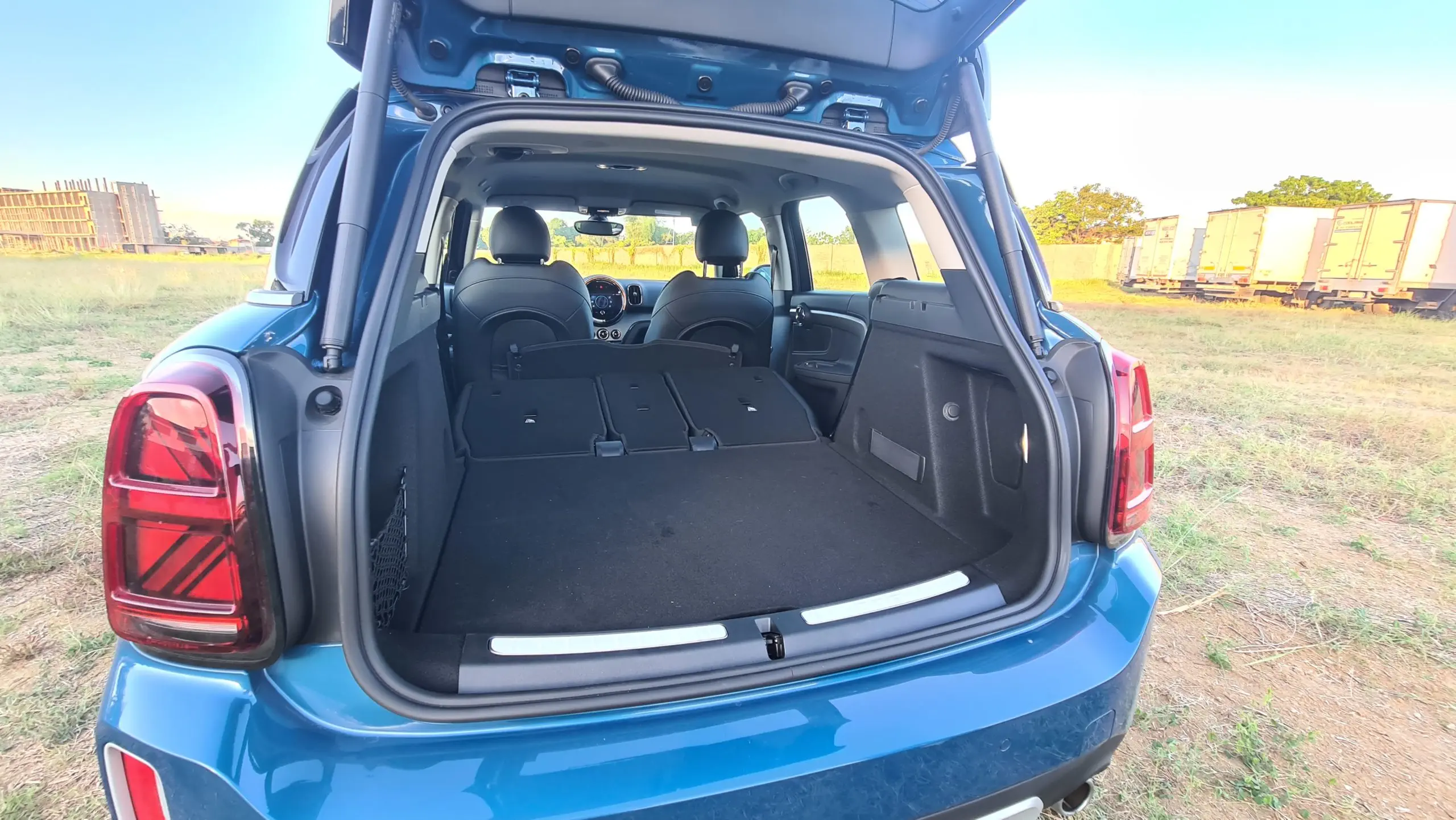 If you're looking to haul some goodies for a trip or just a mall excursion, the Countryman has tons of storage space to place things in. Even with the rear seats up, we can imagine fitting in luggage for a few days' trips. With the seats down we're talking "place a small mattress in the back of your car and sleep there during camping" type of space. That's impressive for a Mini!
Driving Impressions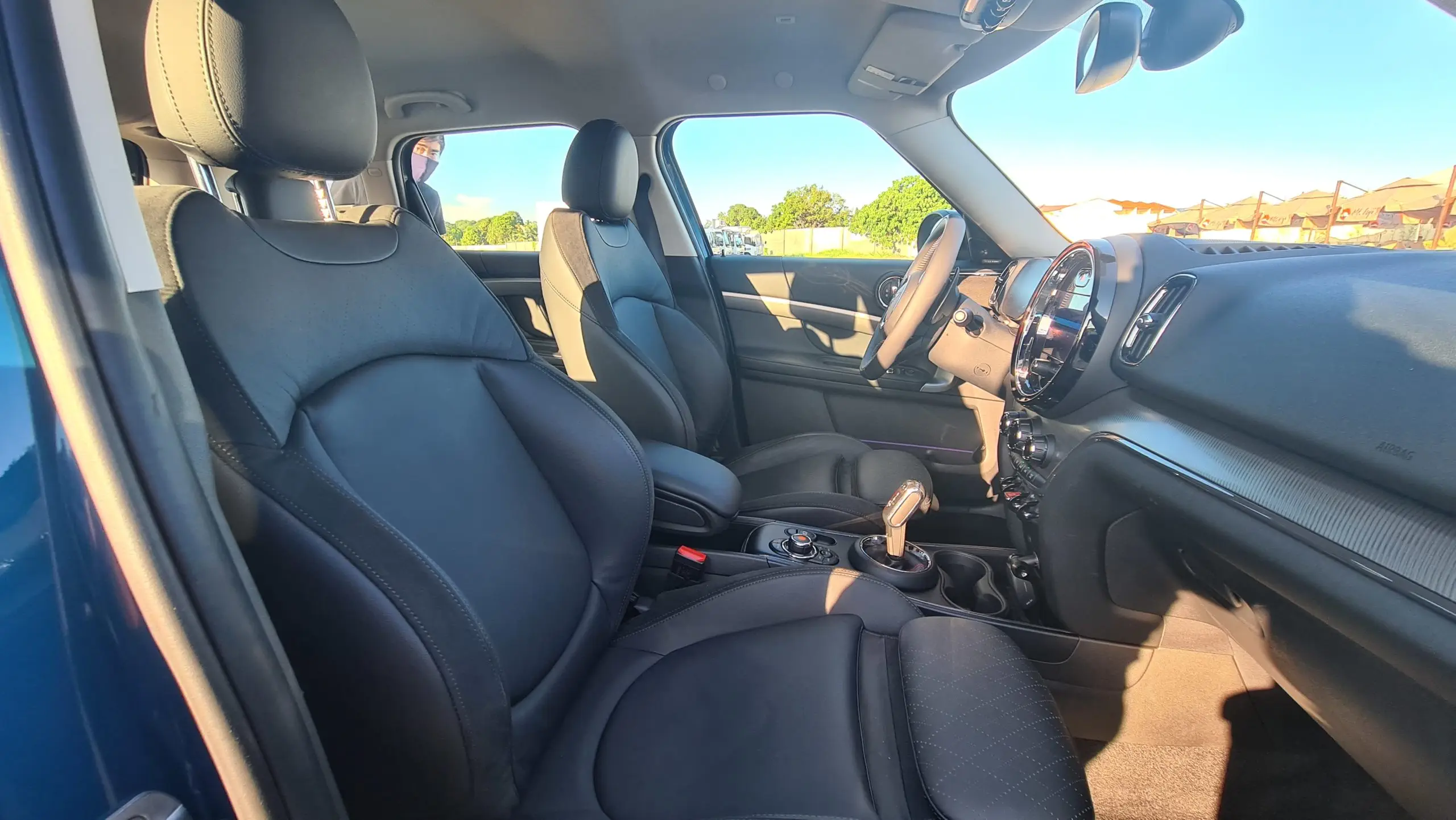 On the road, the Mini was very confidence-inspiring to drive. The seats are well-bolstered enough to keep you in place when taking corners but not enough to be uncomfortable. The car's various driving modes alter its personality quite a bit. Since this is the Countryman S model, it came with the 189 horsepower turbocharged engine (55 over the base Countryman). Stepping on the throttle was easy as pie, and overtaking on the expressway was a breeze. The transmission's quick shifts gave justice to this engine as well. What surprised us the most in this category is the exhaust noise, which sounds very much like a performance car. If you did a blind test between this and the stock Toyota GR Yaris, I would definitely mix their exhaust noises up.
Just like most other European vehicles, cruising at the highest legal speed limit was relaxed in the cabin. Road noise mainly came from the tires, but the wind noises and other items were suppressed well. This just goes to show that these things were built for cross-country Autobahn trips.
The steering is brilliant as well. It seems that a quick turn of the wheel will immediately send the car towards your intended direction. The chassis is more than willing to comply with inputs, which may prove useful when you want to have some fun on some mountain twisties.
My major gripes with the driving characteristics of this car are the ride comfort and brake pedal feel. While a stiff suspension is a necessary sacrifice in performance vehicles, there is no excuse for a mildly sporty family crossover to be harsh. Going over road imperfections was less pleasant than I would have liked in a European car of this caliber, and my spine can attest to that. Keep in mind that my standards for comfort are probably lower than someone who's never daily driven a sports car with coilovers or lowering springs before.
In terms of the brakes, a slight tap on the pedal would send the car losing speed more than I wanted it to. Stop-and-go traffic was very jittery because of this, and I felt like I didn't really have the ability to modulate it – even with careful footwork and light feet. Both these imperfections impact the overall refinement of the vehicle, which is something you've come to expect from a mainstay of the premium segment such as the Mini.
Wrap Up and Quick Review Verdict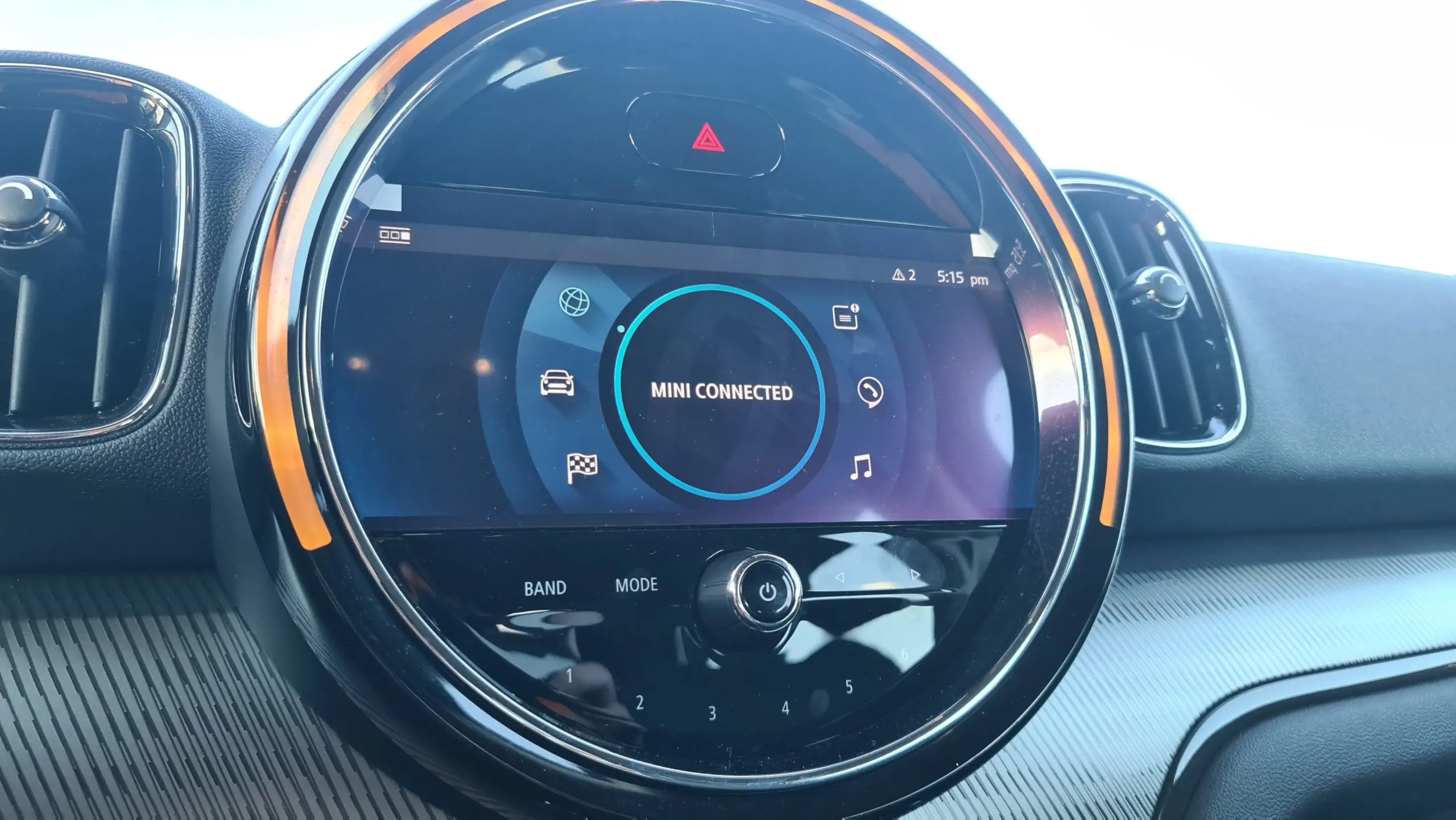 The 2022 Mini Countryman LCI2 is a welcome refresh over the outgoing model. With quirkiness oozing out of its exterior and interior, it's the stylish choice in an age of practical design. Opting for the S variant also gives you a surprisingly interesting engine with just the right notes to brighten up a hard day. The readiness of the chassis to turn some twisties today, then go on a roadtrip to La Union tomorrow is such an attractive package. With its increased ride height and interior space, it's become a lifestyle vehicle. It'll be as great for the passengers as well since it's packed with modern amenities.
Its only shortcomings will be noticed by people who have been in cars of higher segments or competitors. These may be glaring weaknesses when you consider its starting price of Php 3,750,000, with the model we have here at the Php 4 million mark. Many of its European competitors or even Lexus could come to mind at this price point, which could further diminish this Mini's appealing qualities. Nonetheless, it's a unique little box that successfully translates its heritage (of being a not-so-mini Mini) for the needs of the modern world, but could still be improved.
Should you be interested in seeing this in person, drop by the AutoHub showroom or check out the Mini Philippines official website here.
Comments (1)