As the leader in drones, DJI announced its latest model with the Mavic 3. Available in regular and Cine versions, the main upgrade for both Mavic 3 variants is that they now have a 2-camera system for added shooting flexibility.
The main camera is a Micro Four-Thirds 20-megapixel camera with a 24mm focal length and a f/2.8-11 variable aperture. The second camera is a 168mm f/4.4 telephoto camera with up to 28x hybrid zoom. In a nutshell, the Mavic 3 combines both the Mavic 2 Pro and 2 Zoom–but with newer hardware.
The main camera is co-developed with Hasselblad, and can output 20-megapixel images in 12-bit RAW and shoot videos at up to 5.1k at 60FPS or 4K video at 120FPS via a later firmware update. The main camera can shoot a billion colors with its 10-bit D-log color profile.
The second camera, on the other hand, allows for the Mavic 3 to capture more dynamic shots. To ensure all shots stay sharp, DJI claims that the Vision Detection feature of the Mavic 3 will utilize multiple vision sensors to capture all the data it needs for optimal autofocus speeds.
The higher-end Cine version adds a built-in 1TB SSD drive and supports Apple's ProRes 422 HQ video recording–making it geared more towards professionals. Other improvements to the Mavic 3 include up to 46 minutes fly time and 35% less drag with its more streamlined design. It can also operate up to 15 kilometers while providing a 1080p60 feed to the controller.
There are also a number of intelligent features like MasterShots for ease of creating high-quality content, 100MP Panorama mode for hi-res panoramic shots, Trimmed download for exporting only specific sections of a video clip, and Quick Transfer for transmitting materials to mobile devices via WiFi 6.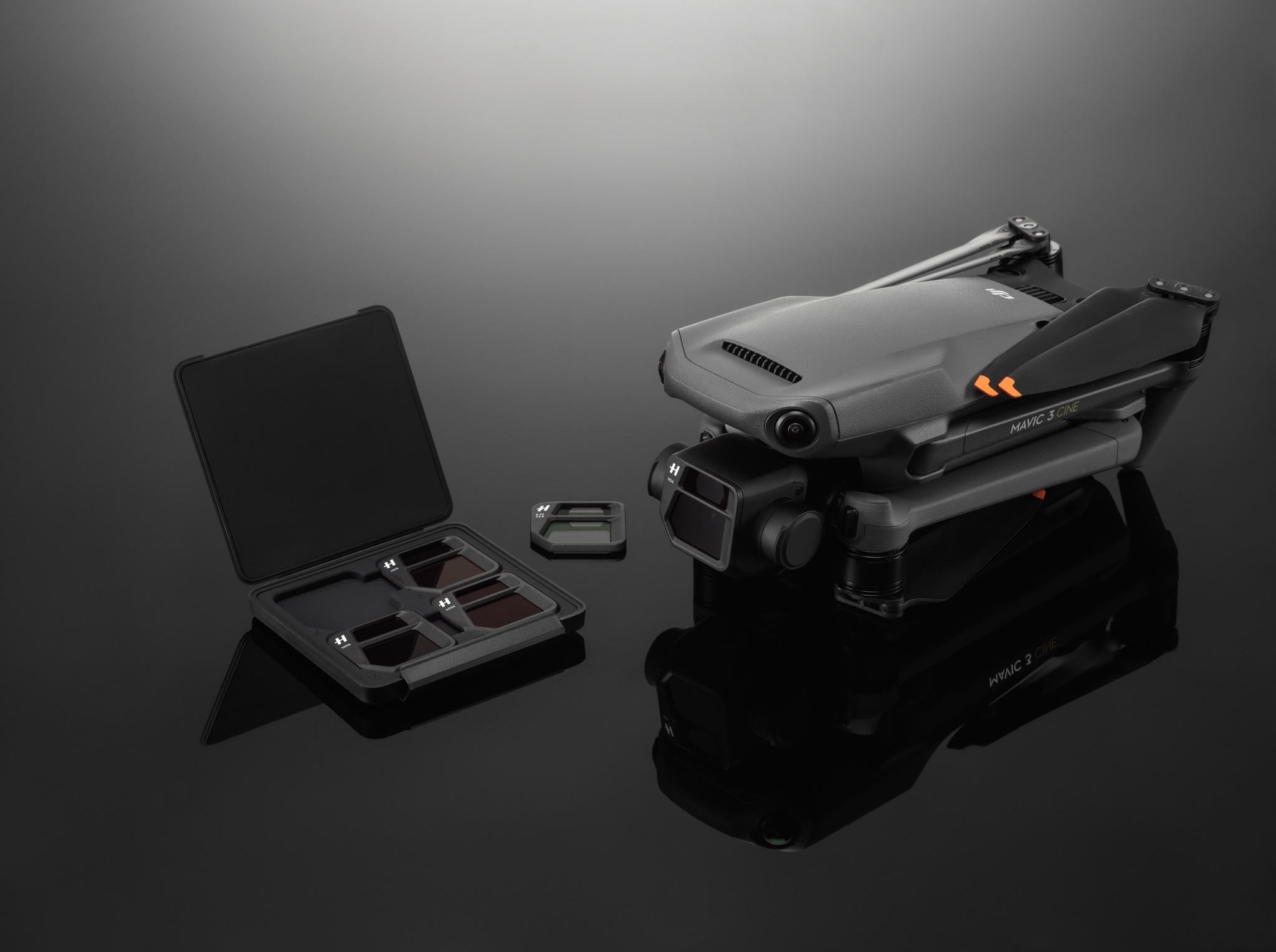 Accessories for the Mavic 3 include a smart controller, portable charger, carrying case, wide-angle-lens adapter, storage cover, ND filter set, and a high-speed data cable.
DJI Mavic 3 Price
The Mavic 3 is available for pre-order in the Philippines, and is priced at Php 119,990 for the Single, Php 149,990 for the Fly More Combo, and Php 279,990 for the Cine Combo.
The Single version incudes an Intelligent Flight Battery, RC-N1 Remote Controller, RC-N1 cable, battery charger, storage cover, and three pairs of spare propellers, while the Fly More combo adds two more Intelligent Flight batteries, two more RC-N1 cables, battery charging hub, ND filter set (ND4\8\16\32), bag, and three extra pairs of spare propellers.
The Cine Combo adds a DJI RC Pro controller, 10Gbps data cable, and another set of ND Filters (ND4\8\16\32 and ND64\128\256\512).
Comments (0)