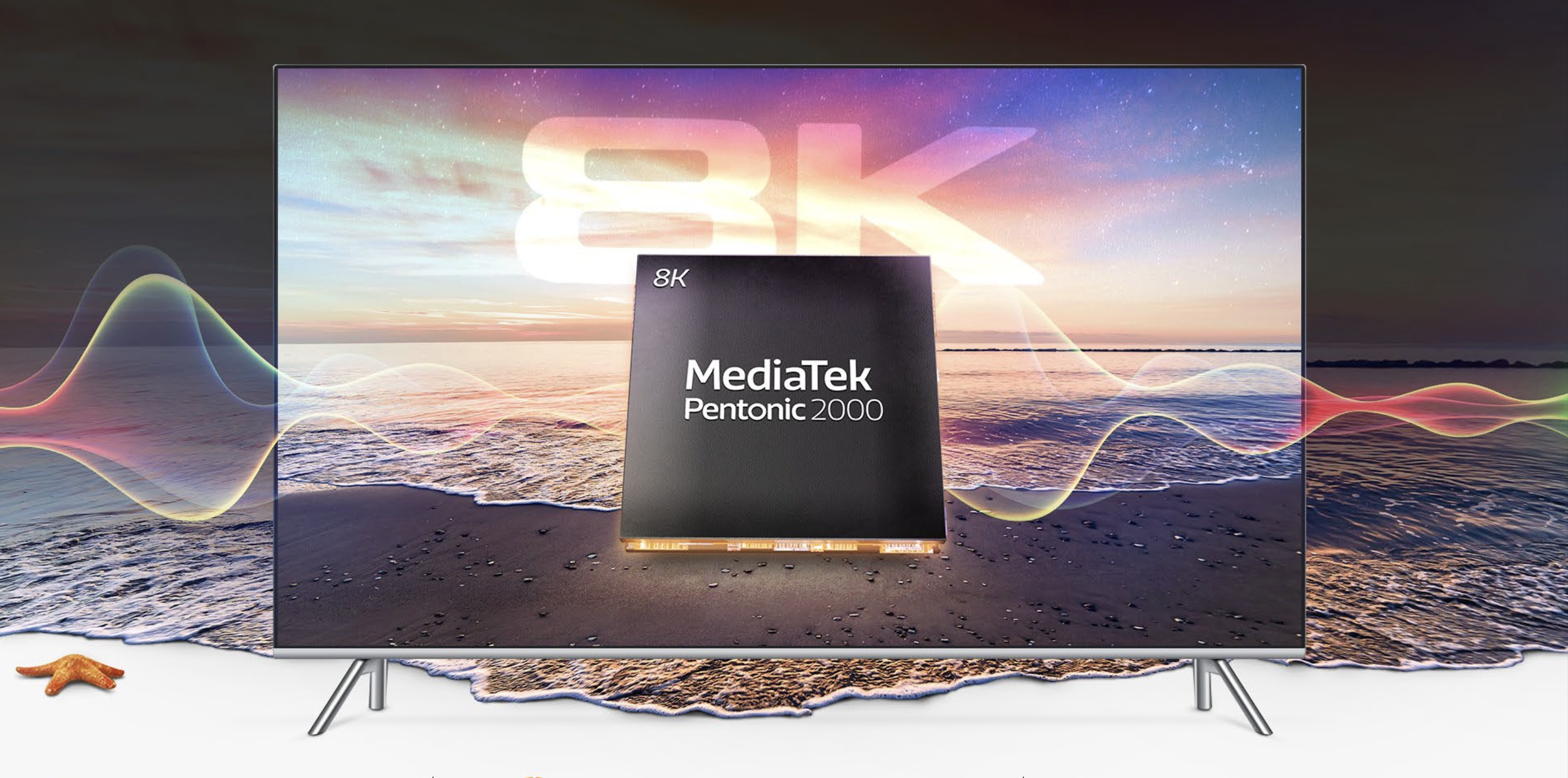 Aside from making a statement has having the world's first 4nm chip with the Dimensity 9000, MediaTek is also making waves in smart TV chips with the flagship Pentonic 2000. Making this chip impressive is that it is the first commercial TV chip manufactured using TSMC's 7nm process–the same process used on most Dimensity chips currently in the market.
The Pentonic 2000 is one powerful chip, as it is capable of supporting 8K resolution at 120hz and up to 144hz for gaming PC hardware and next-generation videogame consoles. To make the most out of its support for 8K 120hz, the Pentonic 2000 has a MEMC engine and MediaTek's new 8K AI-Super Resolution technology for upscaling content to 8K.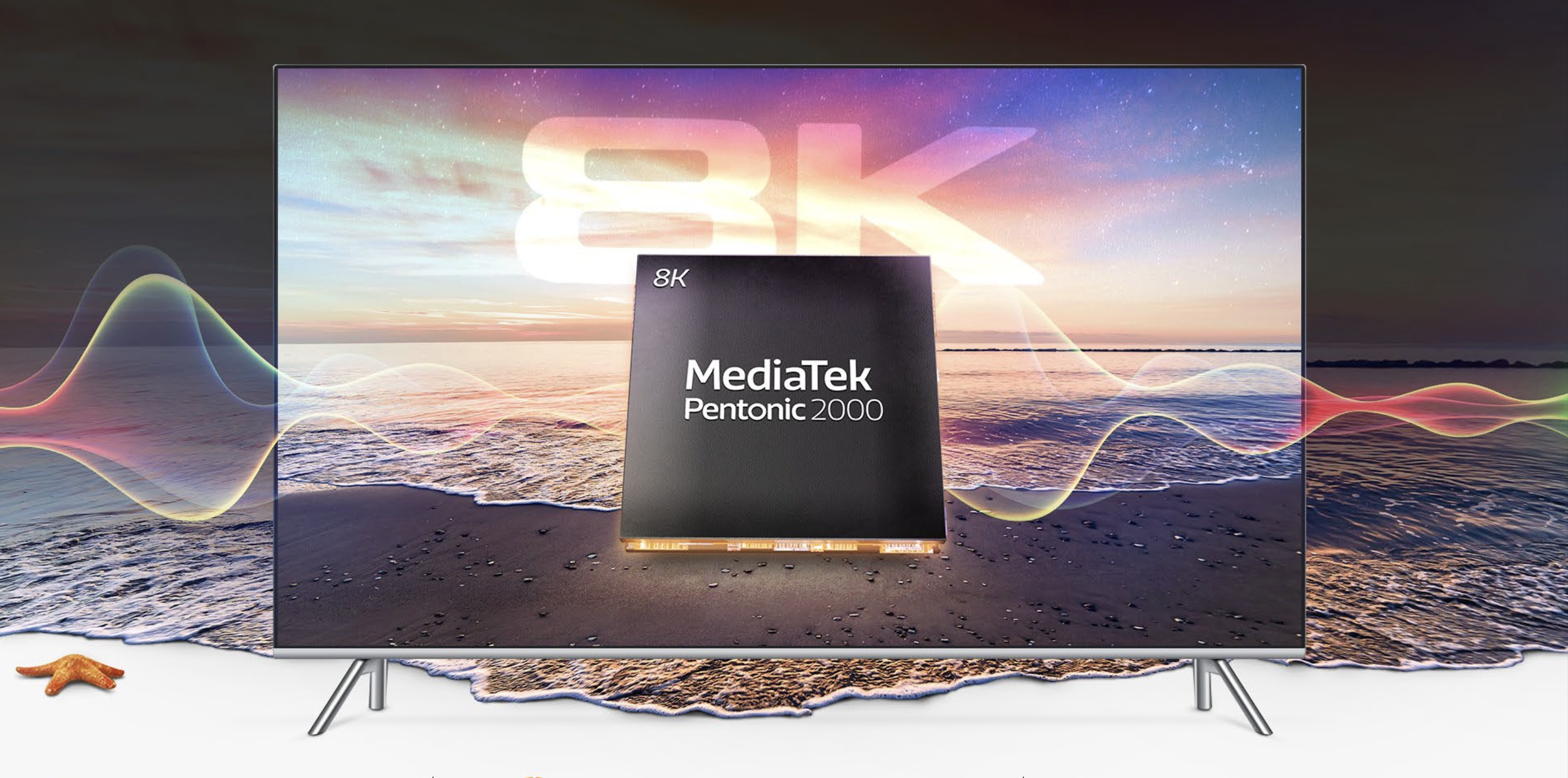 The Pentonic 2000 supports fast UFS 3.1 storage, a multi-core AI engine, and what MediaTek claims as the"industry's most powerful CPU and GPU on a Smart TV". For codecs, the Pentonic 2000 will be the first chip to support VVC(H.266), on top of supporting AV1, HEVC, VP3, and AVS3 codec standards. You also get support for Dolby Vision and Dolby Atmos, along with all global TV broadcast standards including ATSC 3.0.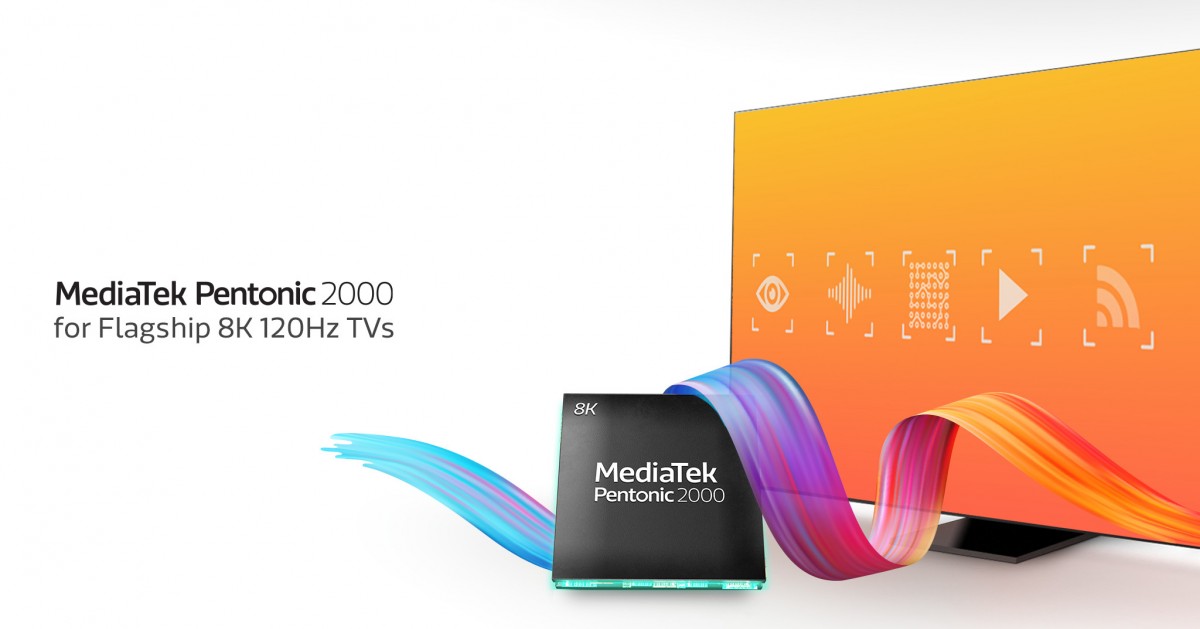 Other features of the Pentonic 2000 include support for up to 4 directional microphones, AI-voice, voice control, WiFi 6E, optional 5G support, and HDMI 2.1. MediaTek expects TV brands to use the Pentonic 2000 for their 8K smart TVs by 2022.
Comments (0)