In a bid to become very competitive against other streaming services in the Philippines, Amazon slashed the price of Prime Video by Php 100, giving it a new monthly subscription price of Php 149. 
While the offer is a limited time deal and will only last until the end of 2022, it seems that Amazon wants to undercut Netflix and get a significant share of the streaming services market in the Philippines with such an aggressive price for Prime Video.
This also comes at a time when Netflix is struggling with growing its subscriber base and is having a challenge coming up with new ideas and concepts to sustain growth.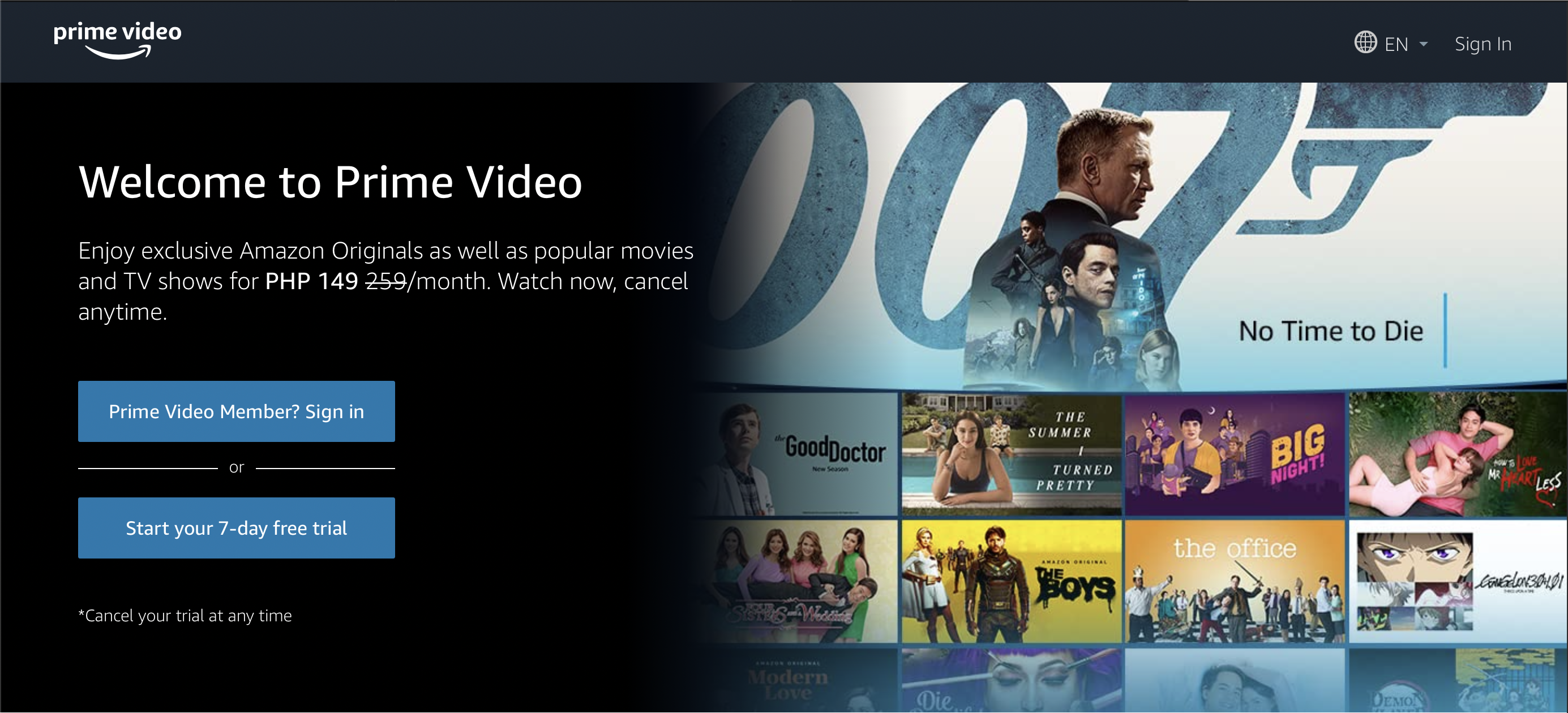 For comparison, the new price of Amazon Prime Video is the price of Netflix's mobile-only plan—its basic plan will cost you Php 369. On the other hand, HBO Go recently increased the prices of its subscription to Php 199/month.
The aggressive pricing of Amazon Prime Video is a great way for the streaming platform to attract new customers. Amazon has original shows like The Boys, The Terminal List, and The Will of Time, and had a healthy catalog of shows that include The Good Doctor House MD, Forensic Files, Unsolved Mysteries, Hotel Del Luna, and Reply 1997.