While the EOS R5 is the first full-frame mirrorless camera that can shoot 8K video, its overall design and overheating issues limit its full potential as a professional camera for videos. Canon acknowledges the limitations, which is why it announced the EOS R5 C as a "true hybrid" full-frame mirrorless camera and as the smallest Cinema EOS camera to date.
As the name implies, the EOS R5 C shares practically the same design and form factor as the EOS R5. The big difference, however, is that the EOS R5 C has an active cooling system attached to the rear of the original EOS R5 chassis. This enables it to shoot 8K30 video without any time constraints.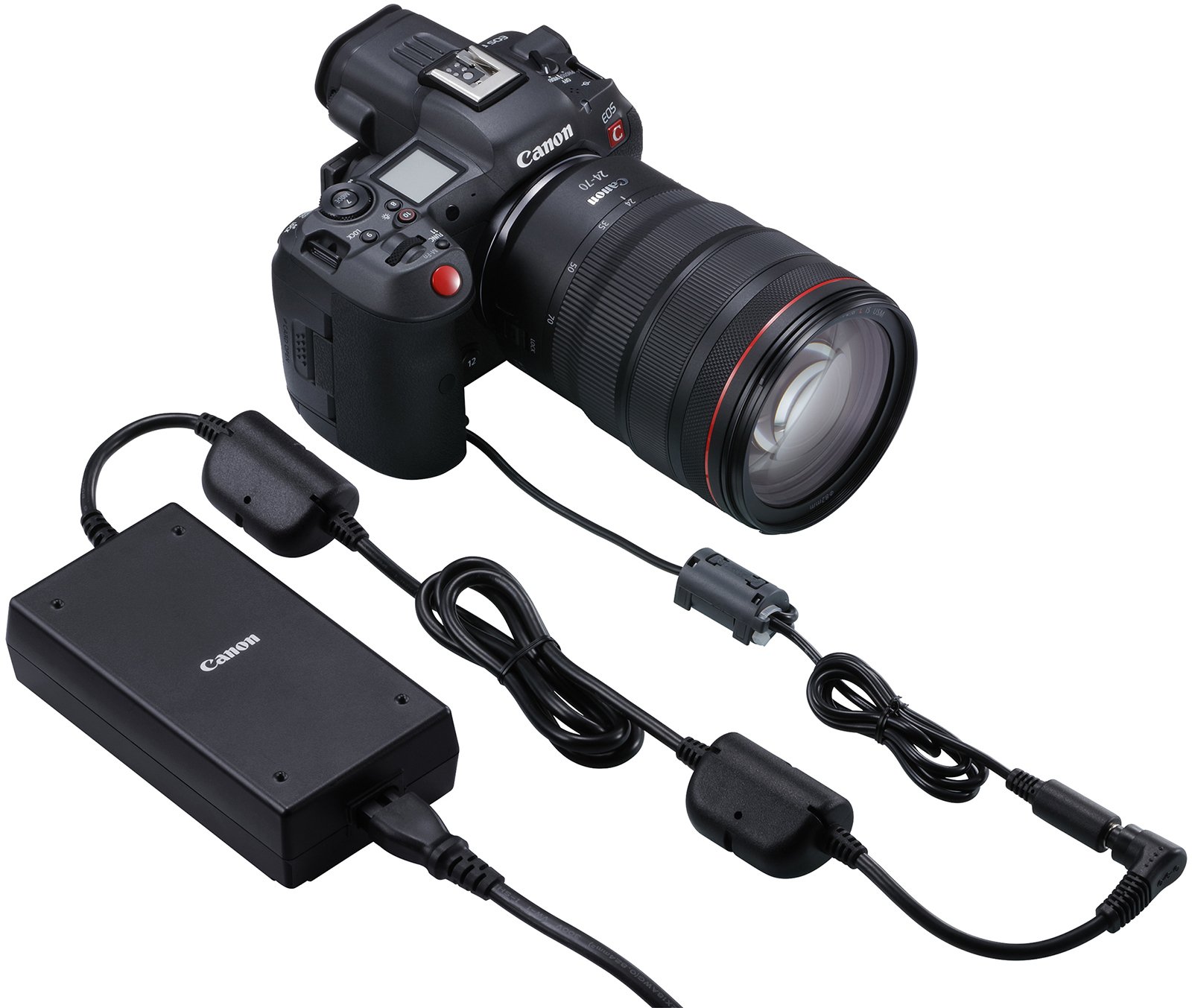 Connecting it to an external power supply will enable the EOS R5 C to shoot 8K in 60 FPS. At 8K60, the EOS R5 C can record RAW video using Canon's RAW Light format–which captures the full dynamic range of the sensor and provides a "cinematic look" that's optimized for advanced HDR grading.
RAW Light comes in HQ, ST (standard quality), and LT (light recording modes), with all three being in 12-bit format. It can record 8K video in MP4 or XF-AVC, and supports 8K30 ProRes RAW recording via HDMI with a compatible recorder. At 4K, the EOS R5 C can shoot at up to 120FPS in 4:2:2 10-bit with no crop, while letting you use Canon's Dual Pixel Autofocus.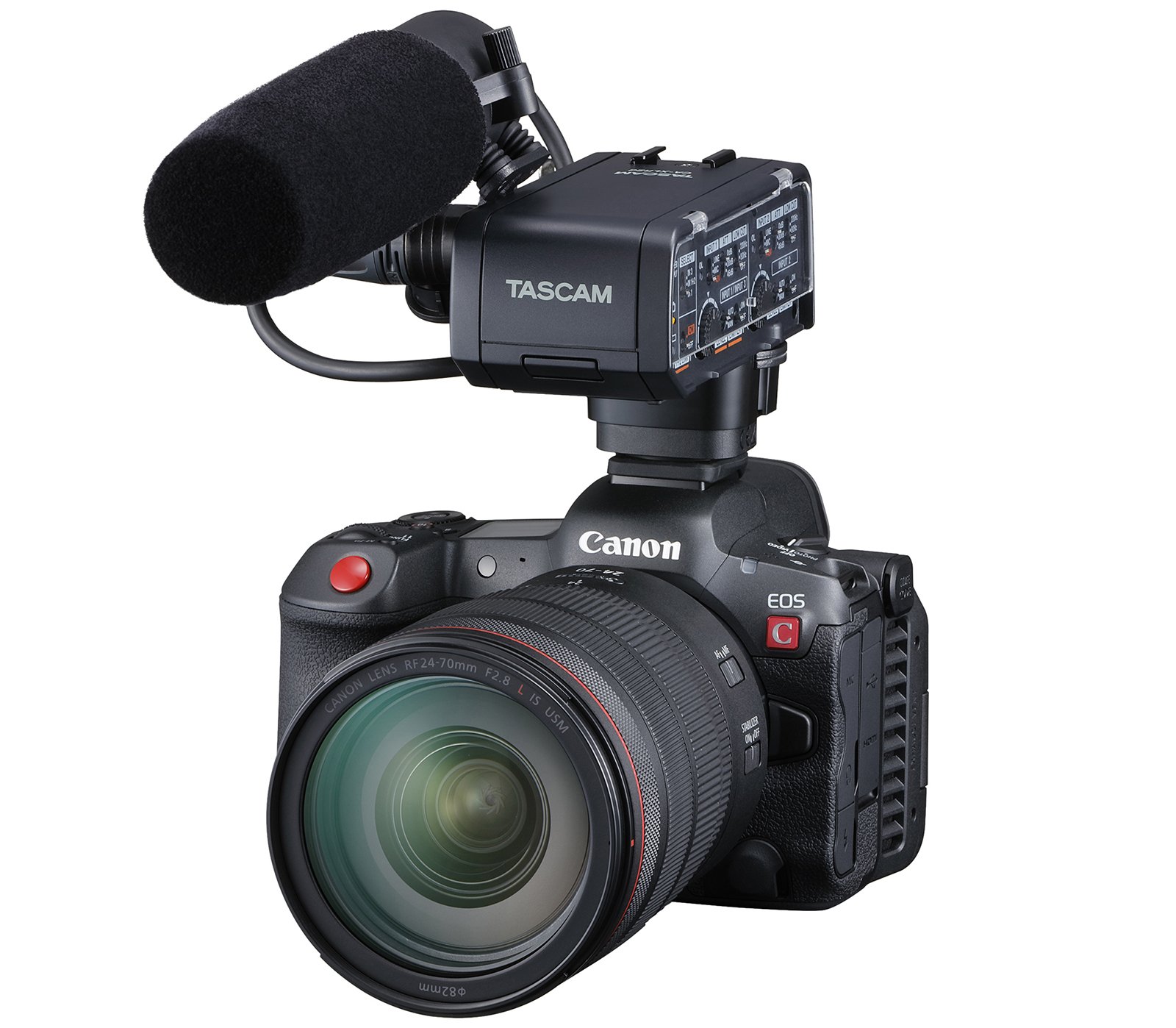 As a professional cinema camera, the EOS R5 C can shoot 8K HDR in HLG and PQ formats along with Canon Log 3. You get a dedicated timecode terminal for multi-camera setups, along with a multi-function shoe to support various accessories like the TASCAM CA0XLR2d-C XLR microphone.
Since it has an active cooling system, the EOS R5 C lacks in-body image stabilization. Canon did not explain the omission, but it does have coordinated image stabilization with IS-equipped lenses and electronic stabilization with cropping.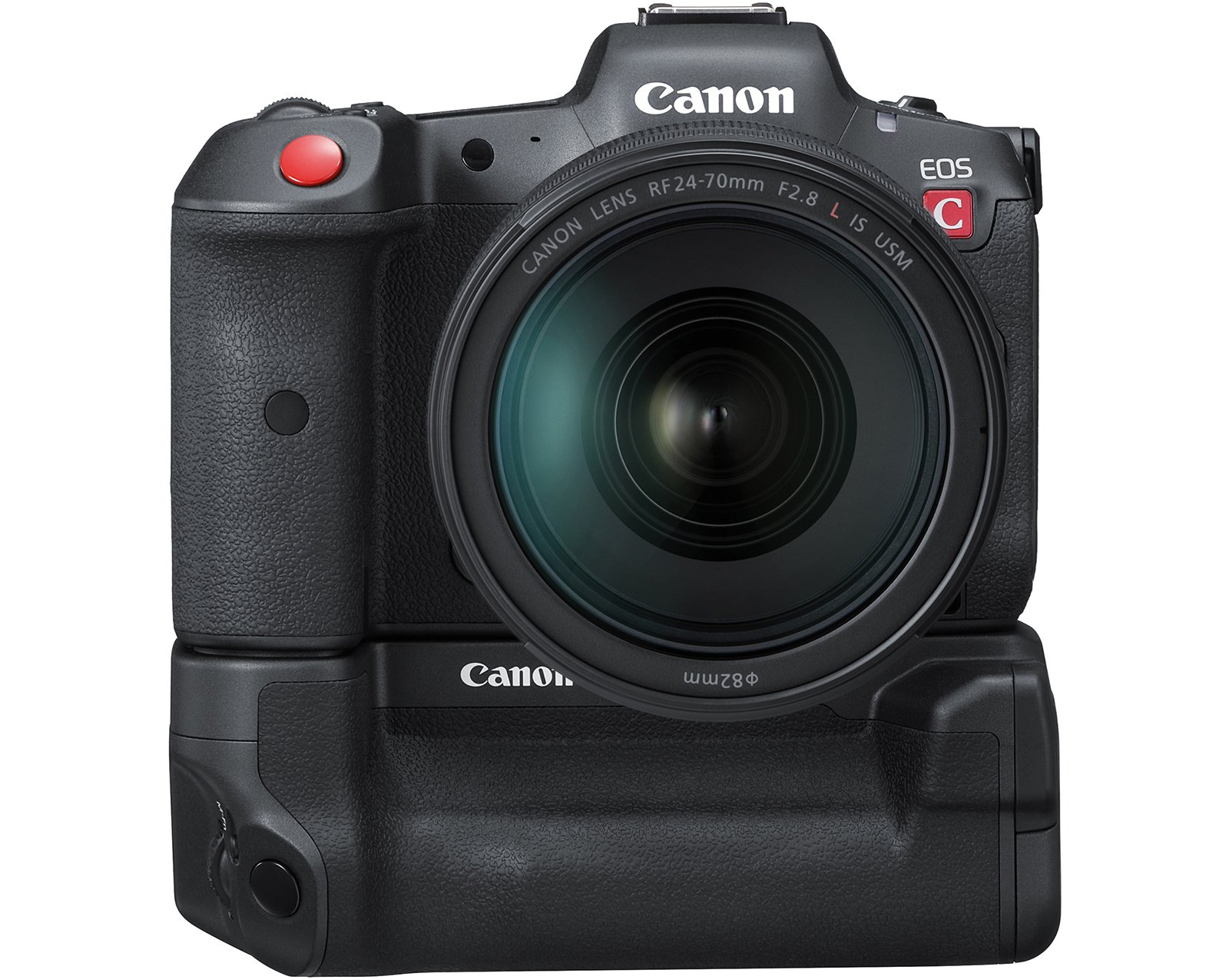 The EOS R5 C works with two modes: Photo mode lets you use it as a normal EOS R5, while video mode changes the UI to Canon's Cinema EOS interface, so it's like having two cameras in one body.
Like the regular EOS R5, the EOS R5 C uses a 45-megapixel sensor that's paired with a DIGIC X image processor. It has an ISO range of 100 to 51200 (102400 in extended mode), along with the same 1053-point Dual Pixel Autofocus System, dual-band WiFi, Bluetooth, and up to 12FPS shooting in mechanical shutter mode (20FPS in electronic shutter mode).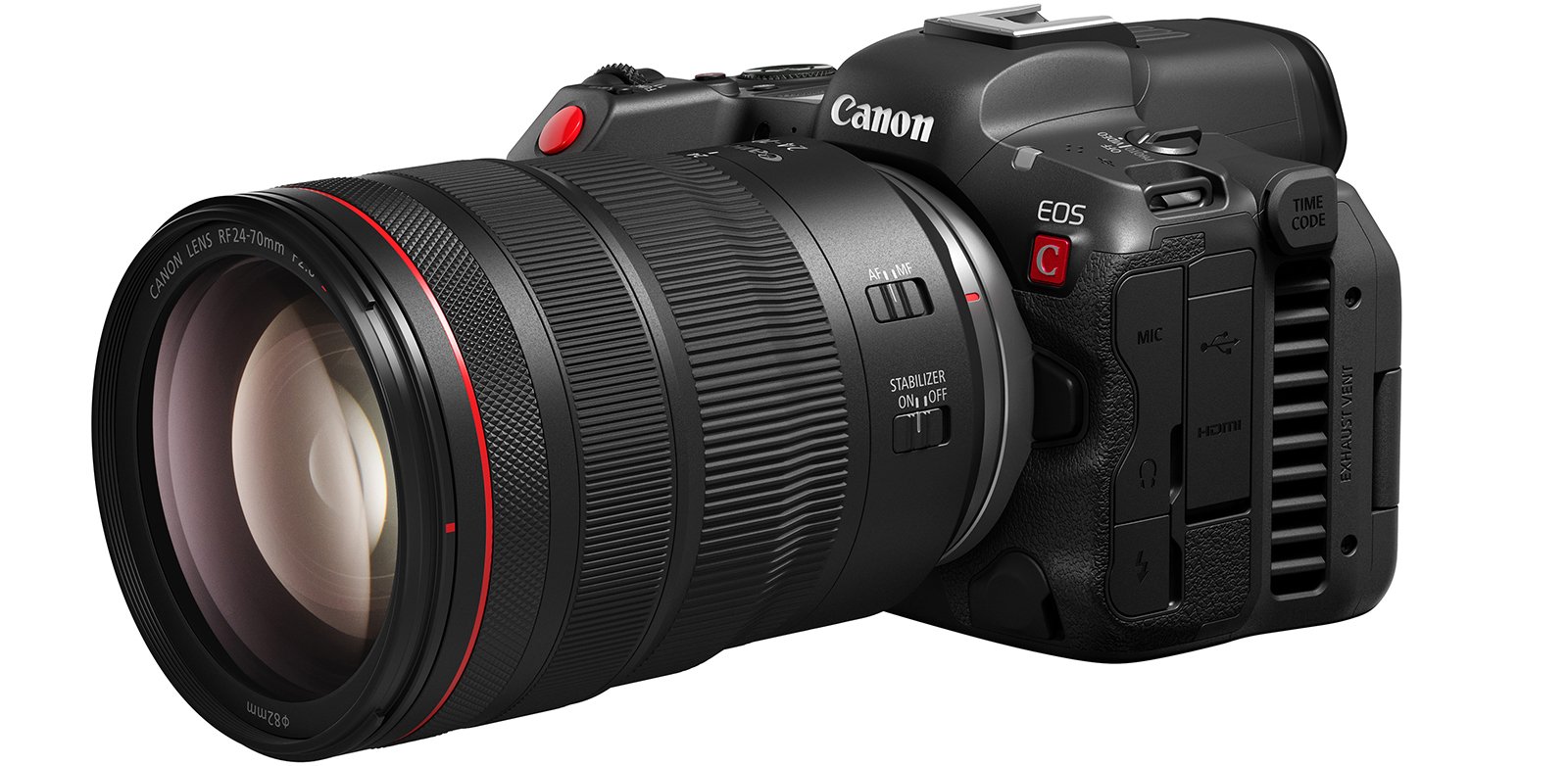 Canon will make the EOS R5 C available to the public this March for $4500(~Php 231.5k), which is a $600 premium over the SRP of the EOS R5.