From now on, Facebook is one of many subsidiaries under Meta, which is the official rebranding of the social media giant as revealed by founder and CEO Mark Zuckerberg. In his founder's letter, Zuckerberg explains that the rebranding from Facebook to Meta is part of focusing on the metaverse.
"The defining quality of the metaverse will be a feeling of presence — like you are right there with another person or in another place. Feeling truly present with another person is the ultimate dream of social technology. That is why we are focused on building this."
Aside from Facebook, Instagram, and WhatsApp, other changes include Oculus Quest being called Meta Quest and changing their stock ticker to MVRS starting December 1. In addition to that "Meta is moving beyond 2D screens toward immersive experiences like augmented and virtual reality to help build the next evolution in social technology."
With VR and AR being the next step for social technology, Meta will be working on new products like Horizon Home for the Oculus Quest, further development of the Project Aria smart glasses, and VR games that include Lone Echo II, Resident Evil 4, A Township Tale, Demeo, Yuko, Grand Theft Auto: San Andreas, and more.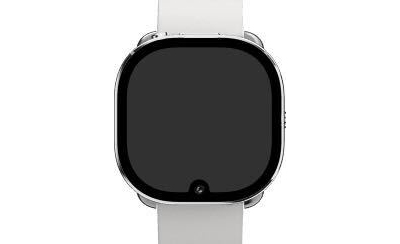 Aside from AR and VR products, Meta appears to be working on their own answer to Apple Watch according to a report by Bloomberg. An image of the said watch, which was found inside the app for the Facebook Smart Glasses, reveal a notch for the camera, a button on top of the case, and detachable straps.