Globe has recently partnered with international insurtech bolttech to launch Gadget Xchange, a new mobile device program that will make postpaid device switching easier, no questions asked. The Program offers postpaid users greater choice and flexibility with quick and easy mobile device and screen replacement services, as well as the freedom to seamlessly switch between different device brands, styles, and colors.
New and re-contracting Globe Postpaid and Platinum customers can avail of these new benefits through a simple, low monthly subscription fee that starts at Php 89/month for entry-level phones and a maximum fee of Php 499/month for high-end devices, both with a protection period for up to 48 months.
Device switch or replacement services can be requested at any time through a seamless online platform with free pick-up and doorstep delivery. The program also includes a 12-month warranty for device replacements and a 3-month warranty for screen replacements.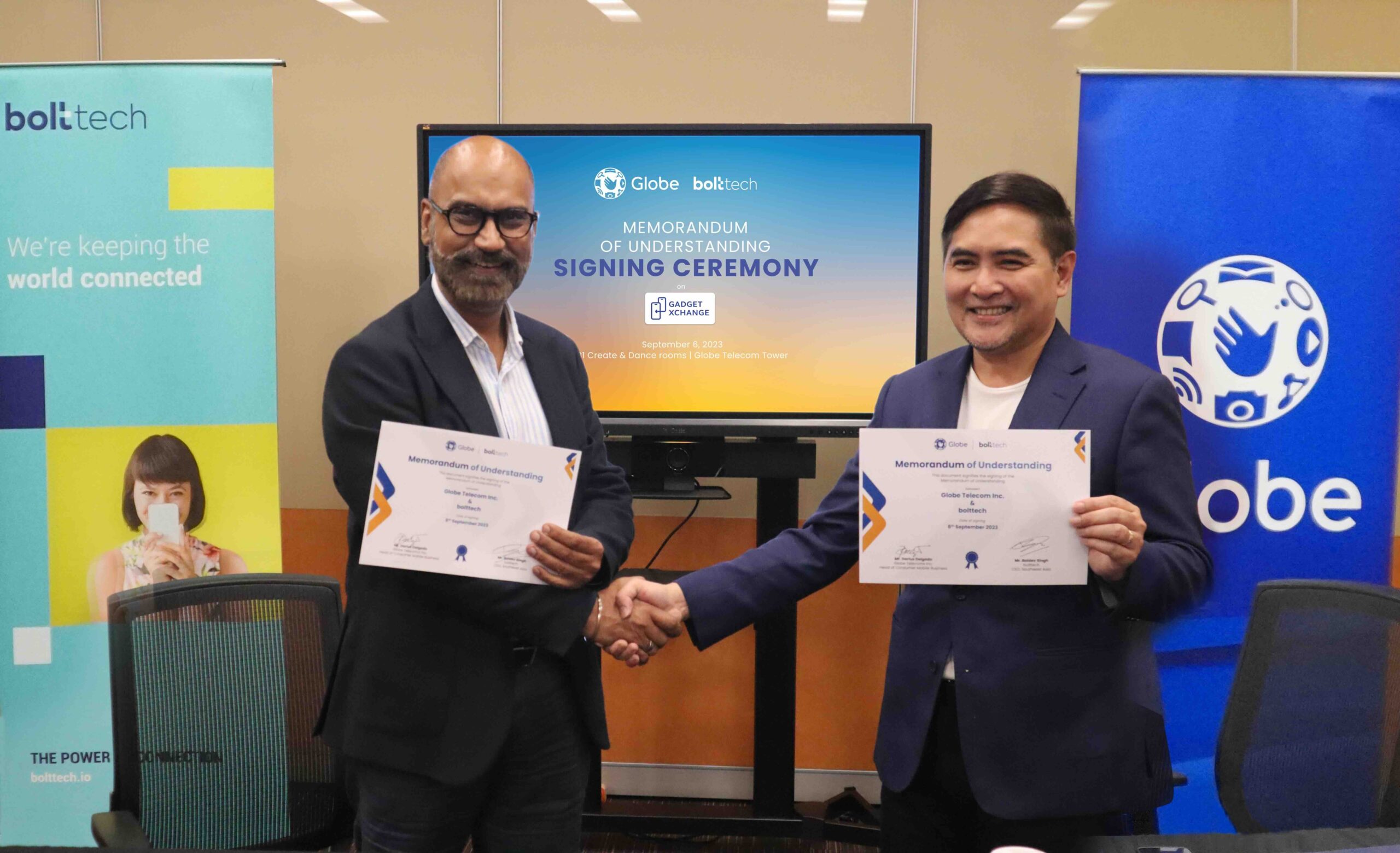 "This offer is another first and exclusive from Globe Postpaid, with the convenience of switching mobile devices, no questions asked. With Gadget Xchange, Globe Postpaid customers no longer have to wait for their contract renewal to change their devices, and they get to easily ensure device protection," Globe Consumer Mobile Business Head Darius Delgado said.
A recent bolttech study showed that a cracked screen, accidental breakage, and liquid damage are the leading concerns for mobile plan customers in the Philippines, with over 50% highlighting such possible damages as their priority for device protection. Another important feature they cited includes the flexibility to switch their mobile device for a different model (43%).
"We share a vision of providing customers with an enhanced experience, making it easy and convenient, with added flexibility and choice in obtaining the protection they need. Our collaboration with Globe is something we take great pride in, and we're excited to help customers safeguard the valued devices that are central to their lives in our fast-moving, digital world," boltech Southeast Asia CEO Baldev Singh said.
Visit here for more information about Globe Gadget Xchange and other benefits.