Review verdict: The Huawei MateBook 16s is the solution for creatives looking for a laptop in the Philippines that has stylish externals and powerful innards.
Pros
Color-accurate screen
Powerful processor
The 16-inch screen is touch-capable
Makes short work of almost any task short of gaming
Cons
Heavier than their previous models
No discrete GPU option is available
The screen is LCD and not OLED
Huawei is beefing up its laptop lineup in the Philippines and is adding 16-inch models to its stable next month. The MateBook 16s sits on the top of the heap, offering customers powerful internals as well as a color-accurate 16-inch touchscreen display, wrapped up in a premium aluminum shell. The laptop looks great on paper, but what's it like living with Huawei's biggest ultrabook to date?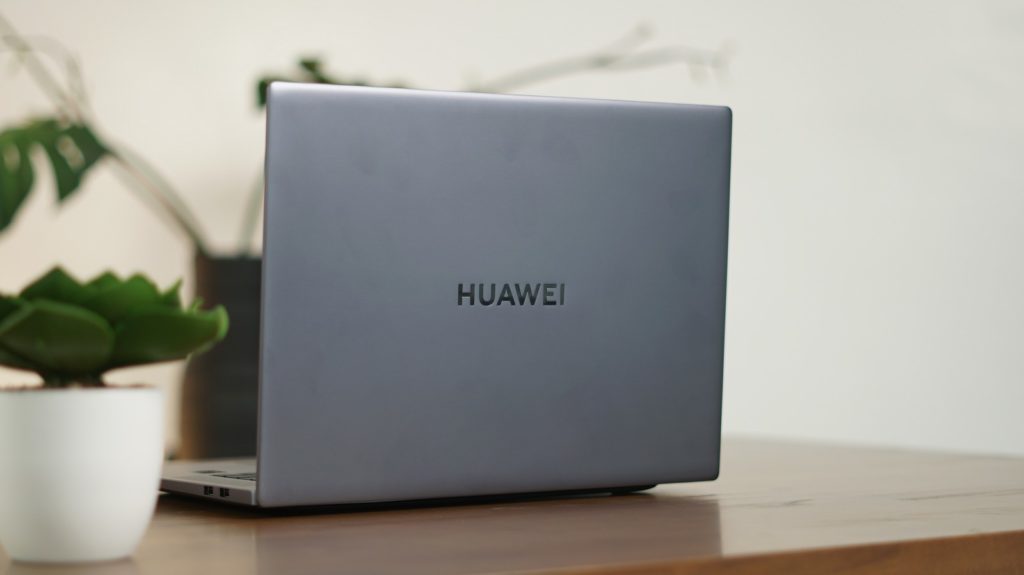 Design
If you've seen one MateBook before, chances are you've seen them all. Huawei has stubbornly stuck to the same design language they've been using since the brand decided to start producing its own Windows-powered laptops six years ago. That's not a bad thing really, as Huawei's design language is simple, elegant, and straightforward.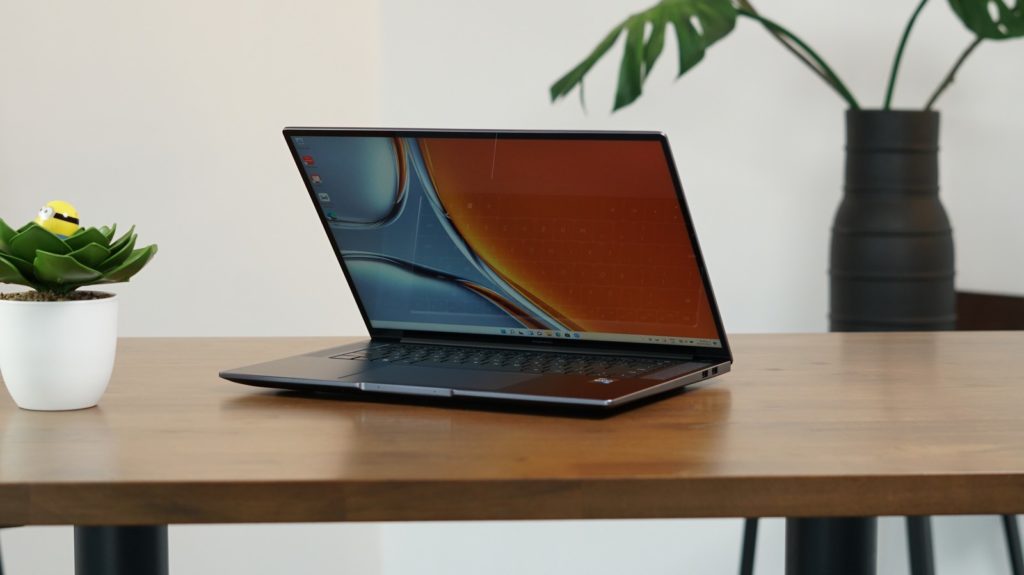 That being said, Huawei makes and designs these laptops fairly well that you'd be hard pressed to find anything wrong with them build-wise. Since the MateBook 16s is the company's flagship model, it's made out of machined aluminum that's guaranteed to take everyday abuse and keep on chugging.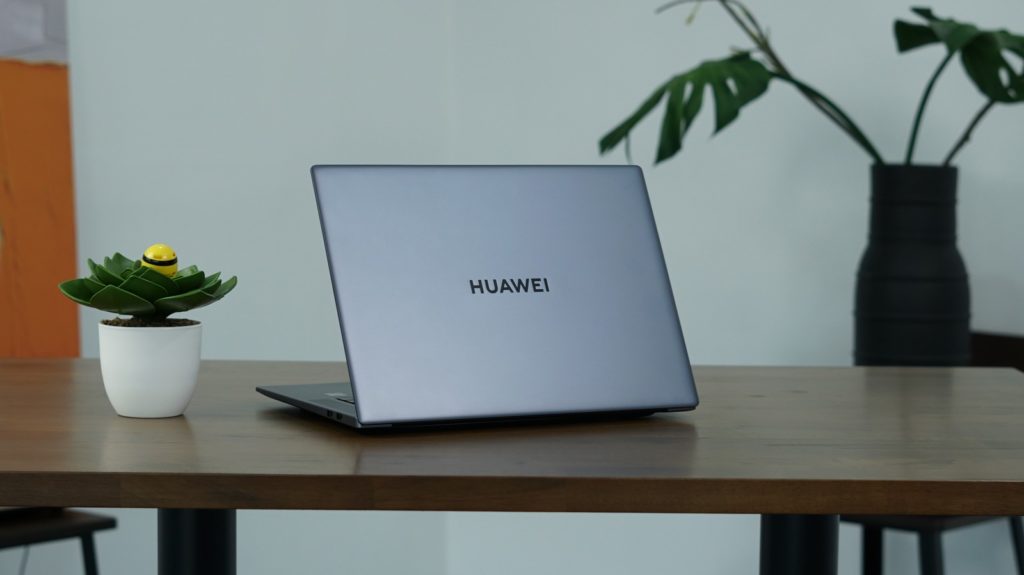 Probably the only thing I'll complain about the MateBook 16s is the fact that it only comes in one color, Space Grey, which is a little uninspired. The rest of the laptop follows Huawei's typical playbook as far as laptops go – symmetrical lines, a nice and spacious keyboard, speakers on another side of the keys as well as a fingerprint sensor hidden in the power button.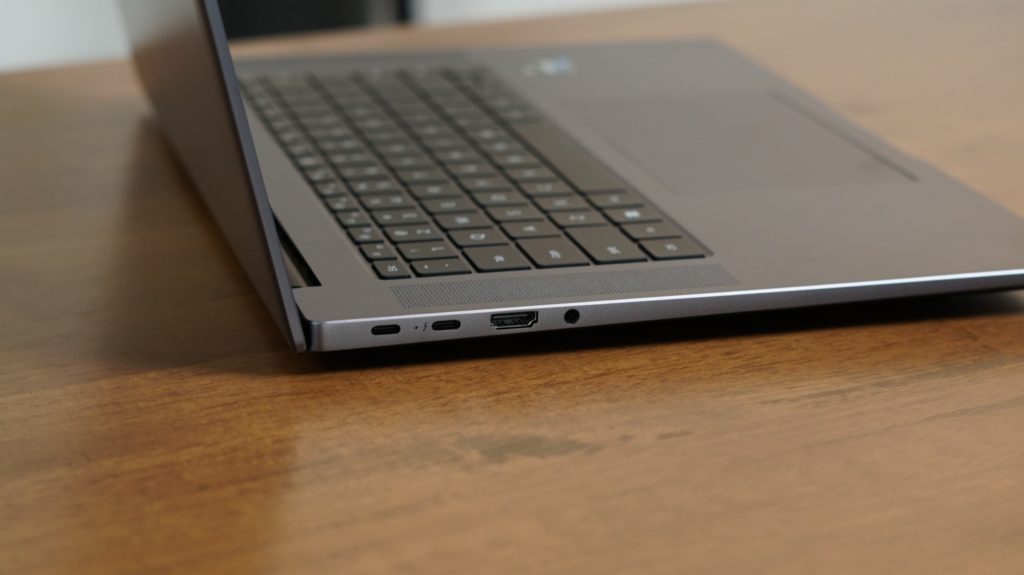 As the MateBook 16s is so large, it has a whole host of ports that you can use. There are two USB Type-C ports (one has Thunderbolt 4 capability) on the left side and two USB A 3.2 ports on the right, along with a full-sized HDMI port and a 3.5mm jack. Noticeably missing is an Ethernet port and microSD slot, which means photographers who want to use the MateBook 16s will likely use a dongle to plug in their cards when they're on the go.
Because of the size of the laptop, it's fairly hefty, measuring in at almost two kilos (1.99kg to be exact). It's also a little on the thick side at 17.8mm thick.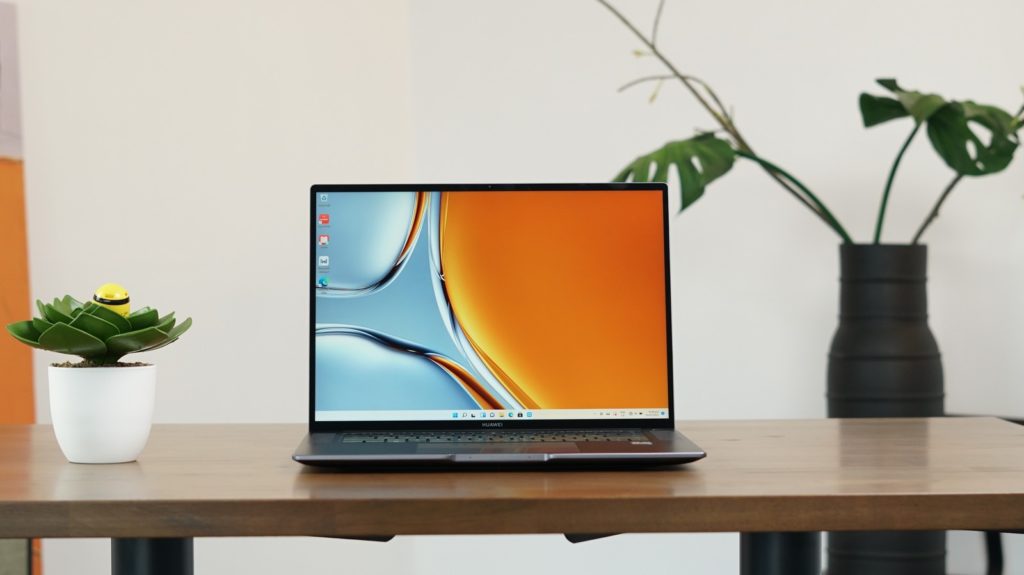 Display and sound
The MateBook 16s has a 16-inch display (hence the name) that has a 2520 x 1680 resolution and touch capability. The laptop has a 3:2 aspect ratio that gives you more real estate when you're writing or doing office stuff, though it's not the best when you're consuming video content that's usually formatted to 16:9 screens. Surprisingly enough, Huawei went for an IPS display instead of an OLED that's become more and more common for laptops in the same price range.
As a result the laptop only manages a maximum brightness of around 300 nits. That's enough to see the display in bright environs, but you'll have a little bit more trouble seeing accurate colors in a brightly lit office VS an OLED model that can pump out more nits. As far as color accuracy goes, Huawei's MateBook 16s is pretty close to the advertised sRGB color gamut.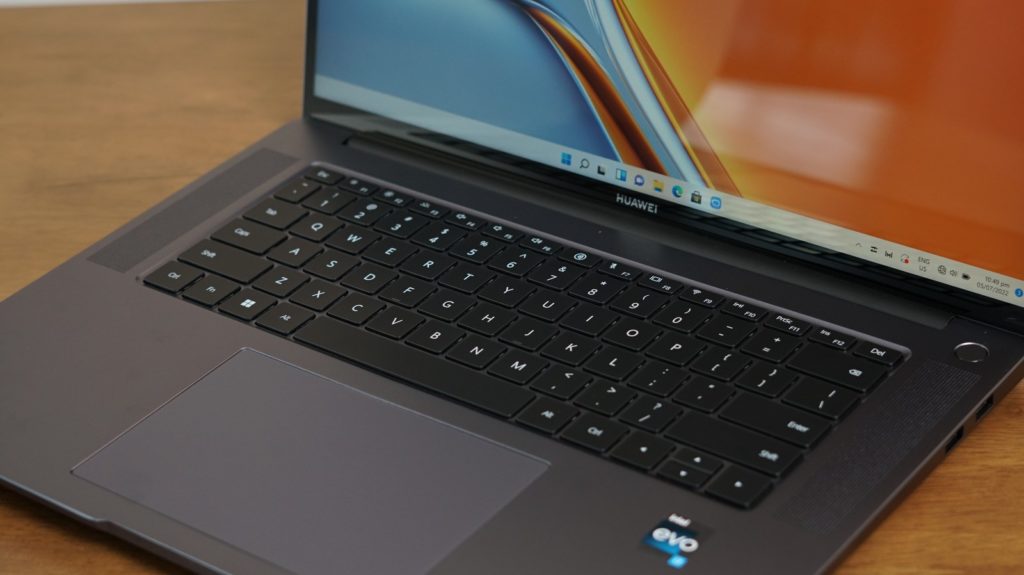 Huawei has moved away from the recessed webcam and has gone instead with a super tiny one recessed in the display's bezel. While the previous solution was a novel one, it produced rather unflattering images and videos during calls and meetings.
Two large speakers flank the keyboard on either side which delivers surprisingly good sound – and is significantly better than what we usually see in productivity-focused models.
Keyboard and trackpad
Because of the size of the chassis of the laptop, the MateBook 16s' keys on its keyboard have excellent spacing overall, which makes for really comfy typing.
Helping that along is the 1.5mm travel for the keys, which makes writing long articles (like this one) a pleasure. I could type on this keyboard all day without complaint – it's really a comfortable keyboard that easily outclasses the ones found in the MateBook 16s' rivals.
The trackpad is made of glass and is easy to use, and I've found no real issues with it during the time that the laptop was in my possession.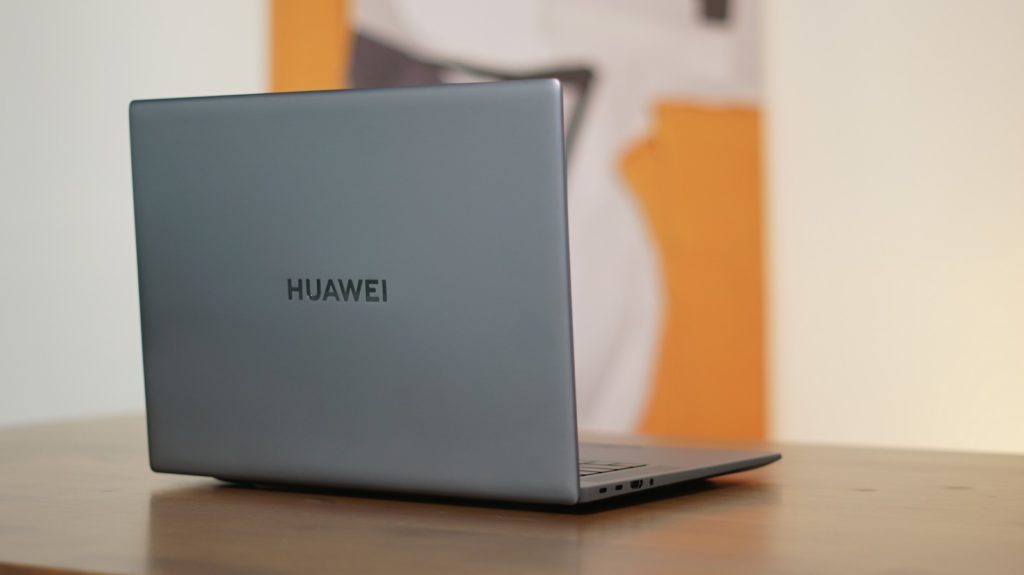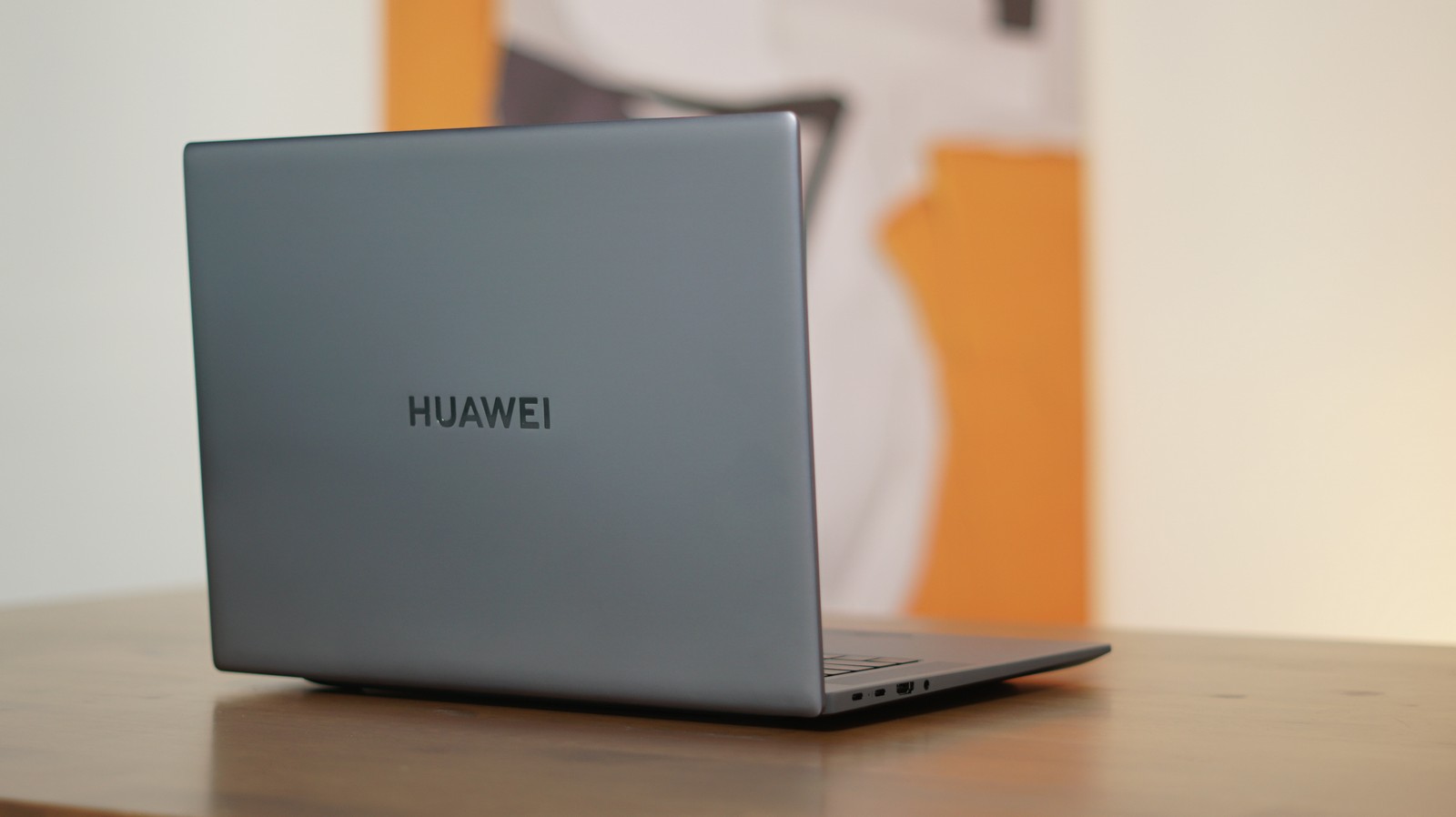 Performance, software, battery
The MateBook 16s comes in different processor configurations, though our review unit came with a 12th generation Core i7-12700H, paired with 16GB of LPDDR5 RAM and 1TB of SSD storage.
We've long hoped for a MateBook that has a discrete GPU in it to provide an extra boost when it comes to rendering duties, unfortunately, the MateBook 16s won't be the first one. Instead, Huawei has instead chosen to go with Intel's Iris Xe. Nothing wrong with that, though it limits the MateBook 16s' graphical abilities to very light gaming and rendering duties only, which is a shame.
Aside from that, the 12th generation Core i7-12700H does pretty well in our tests, pumping out good synthetic benchmark numbers. Real-life performance backs the synthetic tests, and I've yet to see a significant slowdown in speed and responsiveness during my time with it. Take note that it's been my main productivity device for around two weeks now, with daily workloads of working on the site, opening a ton of Chrome tabs, Slack, and some light photo editing.
The laptop ships with Windows 11 Home, though Huawei has added a few software tricks to make it worth jumping into the Super Device Ecosystem that they've built. Super Device, in a nutshell, is Huawei's take on a fully-connected IoT ecosystem, which allows participating devices to connect and share content with each other quickly and seamlessly. Connecting Huawei's Freebuds TWS headphones for example only requires you to place them near the laptop and put on pairing mode to pair it with the MateBook 16s. Pairing to Huawei-made monitors that have wireless display capability (like the MateView) is also simple and straightforward. This goes the same with Huawei phones that are powered by EMUI and HarmonyOS.
The MateBook 16s comes with an 86Whr battery, as well as 130W fast charging capability thanks to its charger. Our battery drain tests gave us a drain result of 4 hours and 12 minutes off of the charger, which is pretty good considering the larger size of the display and the loudness of the speakers. That translates to around a workday's worth of use with just productivity apps – which is what we got with it during its use.
Wrap-up and verdict
The Huawei MateBook 16s proved to be a great productivity device while we had it for our review in the Philippines. While we would have liked discrete GPU options to up its performance when it comes to rendering and gaming, the laptop is still plenty powerful for what it's intended for as is.
Huawei MateBook 16s Review Philippines Price
What makes the MateBook 16s more irresistible as of press time is the included freebie for pre-order customers in the coming days. Huawei is throwing in their excellent and underrated 4K MateView monitor in the package if customers buy the MateBook 16s starting July 29, making it an excellent deal for that monitor alone.
The Huawei MateBook 16s will only come in a single configuration as it was in our review of it in the Philippines, with a price of Php 89,999.