Review Verdict: The Kingston KC3000 delivers its advertised speeds and is the SSD to get if you want to take advantage of PCIe 4.0 transfer speeds if you're in the Philippines, but be prepared to pay a premium for the privilege.
Pros:
Delivers close to the advertised read speeds
PS5 ready
Very, very fast
Cons:
Heat might be a problem
Expensive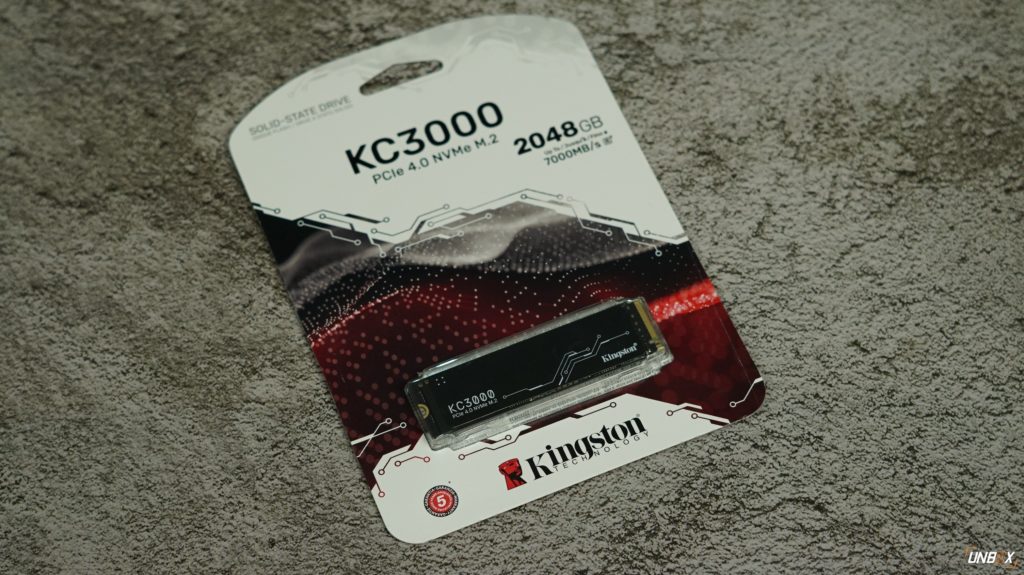 Kingston is on the bleeding edge of NVMe storage and claims that their new KC3000 NVMe SSD is able to break the 7000MBps barrier. Today we take a deeper look at the KC3000 in this review for the Philippine market and see if this high-performance drive is worth buying.
Design and features
For such an expensive drive (our 2TB review sample is priced at Php 28,999) the Kingston KC 3000 comes in very simple bubble packaging, similar to the one that their NV1 comes in.
There isn't much to see in the retail packaging, and the drive doesn't come with its own heatsink or heat spreader, unlike other brands' more performance-oriented NVMes. Typically that wouldn't be a problem for a mid-range SSD like the KC3000, but at the speeds that the drive is running at, heat becomes a real concern.
As for physical size and measurements, the KC3000 uses the same M.2 2280 as other competing SSDs, making it 22mm wide and 80mm long.
One of the main selling points of the KC3000 is the fact that it uses the PCI-Express 4.0 x4 interface to transfer data, which doubles the bandwidth VS traditional PCI-Express 3.0 x4 interface used by previous generation SSDs.
At its core, the KC3000 is a four-lane PCI-Express drive that uses 176-layer TLC 3D NAND flash memory. Kingston uses a Phison E18 controller which has been the choice for other, high-end storage solutions offered by Kingston's competitors.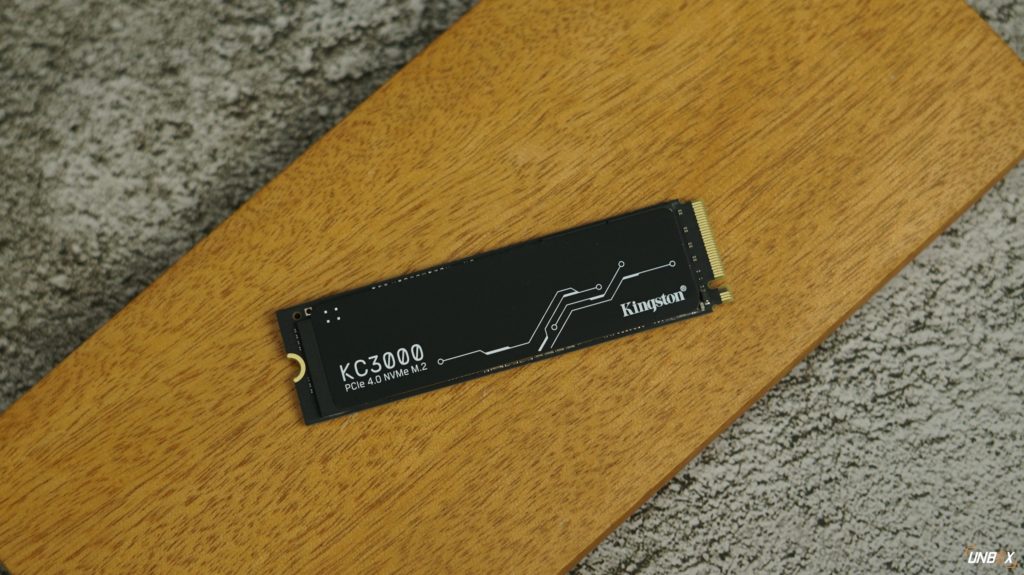 The controller is built on a 12nm lithography and has an automatic thermal throttling feature that kicks in at around 84 degrees Celcius based on Self-Monitoring, Analysis, and Reporting Technology (SMART) data.
Our particular review sample and the 4TB variant are double-sided (meaning it had chips on both sides of the SSD) while the 500GB and 1TB variant only has chips on one side.
The drive also uses an ultra-thin graphene aluminum heat spreader to keep temps cool, though we recommend getting an aftermarket heatsink spreader for it to deal with temps and to prevent throttling for boards that don't have integrated heat spreaders.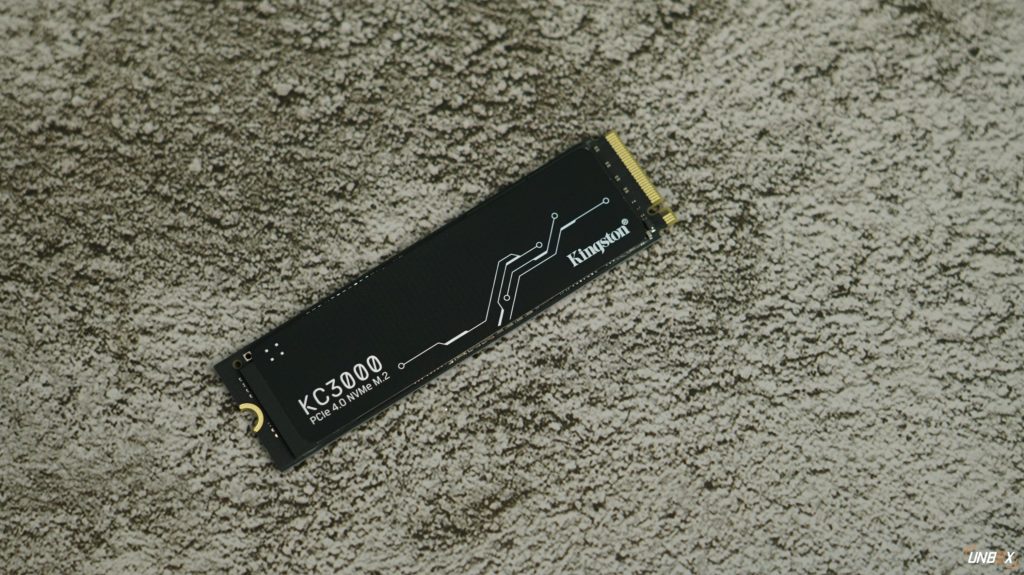 The Kingston KC3000 has a fairly high endurance rating (which is measured at Terabytes Written, or TBW) compared to the competition. The 500GB variant clocks in at 400TB, while the 1TB variant is at 800TB. The 2TB variant is double that at 1,600TB, while the 4TB variant is higher still, at 3,200TB. Kingston also backs the KC3000 with a 5-year warranty.
Additional features include Trim, S.M.A.R.T. data reporting, end-to-end data path protection, though does not support AES 256-bit hardware encryption. You can easily clone your data over using Acronis True Image HD (Kingston provides a key for that).
Thanks to its PCIe 4.0 compatibility, the KC3000 can also be used in PS5's to expand storage since it goes far beyond the brand's read and writes requirements for an SSD.
Performance
Kingston advertises the same sequential read speeds for all variants of the KC3000, which tops out at 7,000MBps. Sequential write speeds are vastly different though, with the lowest 512GB variant only topping out at 3,900MBps, followed by the 1TB version at 6,000MBps. The 2TB and 4TB variants both have 7,000MBps write speeds.
Again, take note you'll have to have a compatible motherboard that has PCIe 4.0 M.2 slots available to take advantage of the advertised speeds, as the drive will only deliver speeds up to 3,900MBps with older PCIe 3.0 hardware.
Our test bench is an ASUS TUF Gaming X570-Plus WiFi with an AMD 5800X CPU, along with 32GB of RAM and a GeForce RTX 3080 GPU. Tests were done in a climate-controlled, 24-degree Celsius room in a closed (not open test bench) case to simulate real-world use.
We've prepared comparisons of previous SSDs that we've reviewed, but since the Kingston KC3000 is the first PCIe 4.0 SSD we've tested so far, the speeds aren't even close according to CrystalDiskMark.
The KC3000 hit its advertised read speeds, though it didn't quite hit the 7,000MBps mark for sequential writes. That being said, it's not really that big of a deal as read speeds are more important for content loading and gaming, though it had to be said.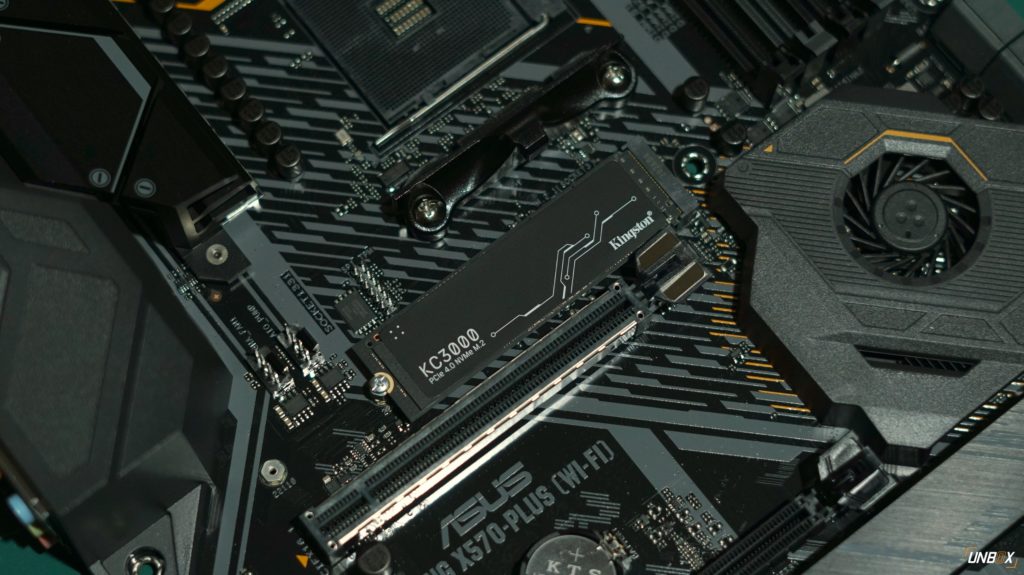 Wrap-up and verdict:
The Kingston KC3000 shines in our review and is the perfect drive to get for anyone in the Philippines looking for a high-performance SSD to finish off their build. It has excellent read/write performance make it a solid choice for people looking to get the most out of their PCIe 4.0-capable boards, though take note that you'll be paying a premium for higher capacities.
Kingston KC3000 Review Price Philippines
The 512GB variant of the KC3000 is priced at Php 7,889, while the 1TB variant has a sticker price of Php 12,869. The 2TB variant is priced at Php 28,999, while the 4TB variant is priced at an eye-watering Php 74,799. All drives can be purchased through Kingston's Lazada page.