Review Verdict: I had a fantastic time using the LG UltraFine UltraFine 32UN500-W 4K monitor in the Philippines. It got the job done for both work on the website and while editing videos for our YouTube channel, as well as some gaming on the Playstation 5. It does lack that stand out feature that gamers or creatives may be looking for that might have people willing to make the purchase; especially if you consider the vast offerings that LG recently launched.
Pros
Great Contrast Ratio
Clean Aesthetic
Cons
Base Adjustments are Limited
Steep Pricing
Last month LG Philippines announced a number of monitors that were going to be made available locally. There was something for everyone. They had monitors in their UltraGear lineup for gamers and they had their fantastic UltraWides for those looking for productivity. The product that you're seeing in the photos so far is the LG UltraFine 4K Monitor 32UN500-W  —  a monitor that their website says is a great pairing for today's consoles.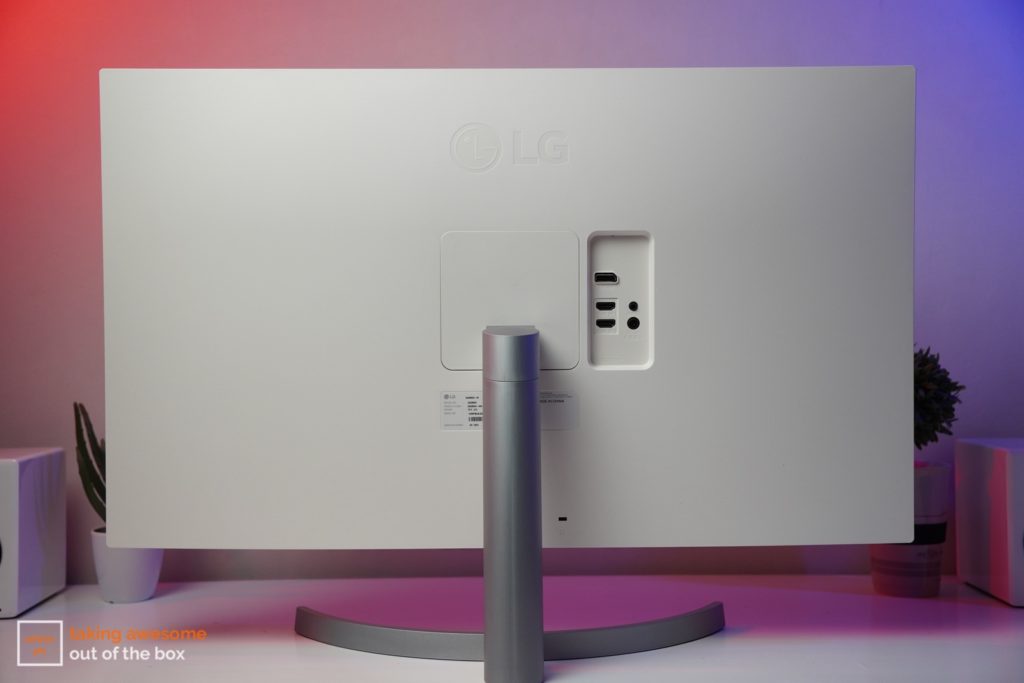 Design
I've always appreciated how LG monitors looked and that hasn't changed with this one. The matte white backing would look good in an open office environment so if you have a similar situation at home and aesthetics matter to you, this definitely fits the bill.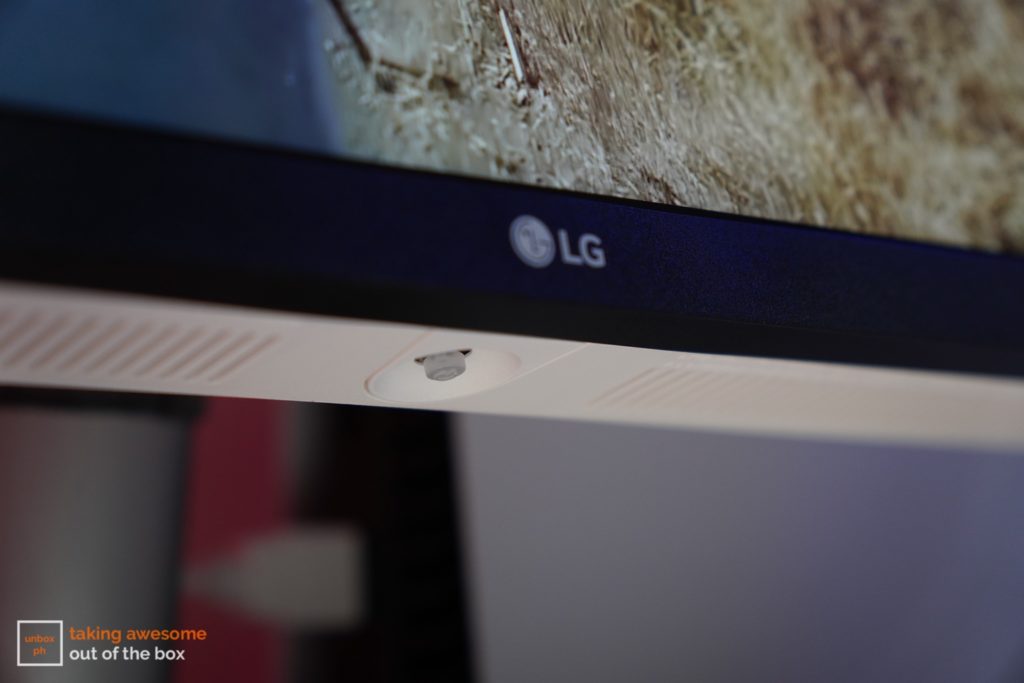 Despite its size, LG did a good job to minimize the bezels on the top and sides of the monitor so it looks less massive on your desk. You'll find the control nub of the display on the bottom and it does take some getting used to. If you like to play around with your display settings this might be an issue since some of them are buried in the menus but won't be if "you're a set it and forget it" type of person.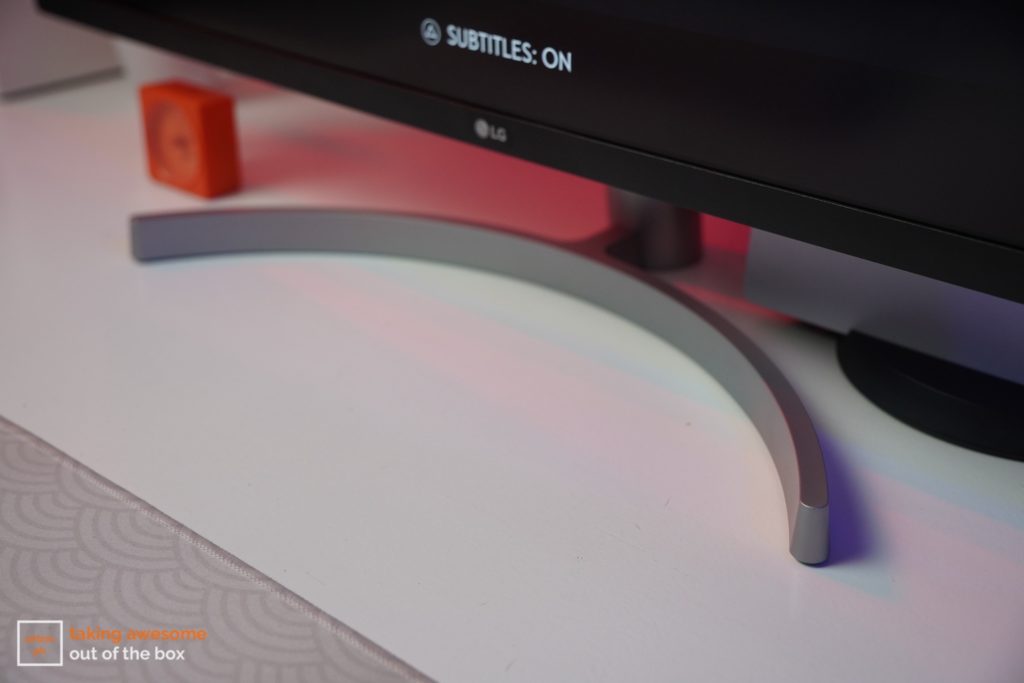 My biggest gripe with the design of this monitor though is the included base. While it does sport the signature looks from LG, it's rather limited with the adjustments you can make. Yes, you can tilt this up and down but, for the price they're asking for this monitor, I would have loved to see some height adjustment as well because it does sit a little low for me despite the screen size.
Thankfully, you do have a 100×100 VESA mount on the LG UltraFine 4K Monitor 32UN500 so I was able to get it onto a monitor arm to get it to the height I needed for a more ergonomic setup.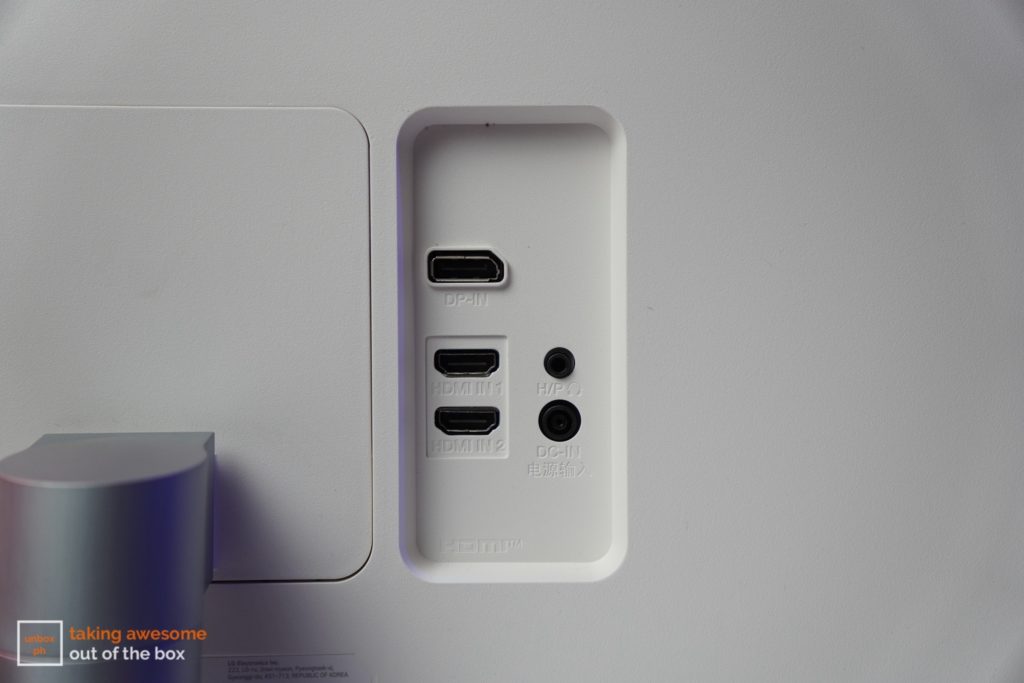 For those of you who might be looking to connect your MacBooks to this monitor via USB-C like other LG monitors you may have seen, you'll be a little disappointed that it doesn't have support for that directly.
You have a DisplayPort on the back, as well as two HDMI 2.0 ports, and a 3.5mm audio jack to plug directly into a pair of headphones or speakers. The fact that it only had HDMI 2.0 ports did bother us a little bit especially for a monitor that's marketed to be for consoles in this day and age but I'm guessing that having an HDMI 2.1 would have jacked up the price for this even more so I quickly dropped that thought.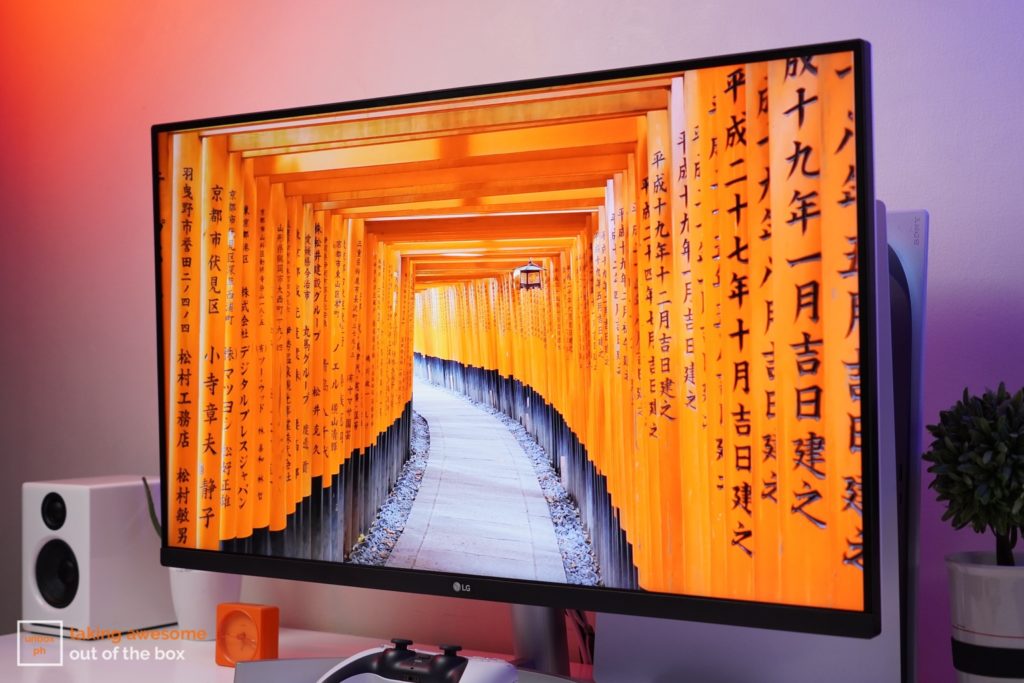 Display and Performance
Like its model name suggests the LG UltraFine 4K Monitor 32UN500-W is a 32-inch monitor or 31.5-inch to be exact. It uses a VA panel at 3840 x 2160 resolution, has support for HDR10, but those looking for higher refresh rates may need to look elsewhere since this is pegged at 60Hz and has a response time of 5ms. It does support AMD's FreeSync if that's any consolation.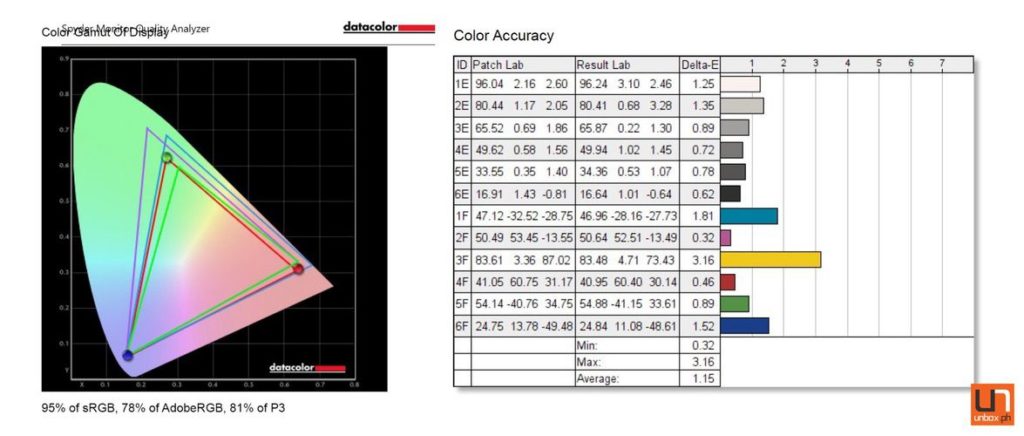 LG advertises this monitor to cover 90% DCI-P3 color range but after running some tests, I found that it was more around 81% but, to be fair though, the specs sheet on their website said that 80 was the minimum. It also covers 95% of the sRGB color gamut and has an average of 1.15 Delta E; numbers that hold up after I calibrated the monitor as well.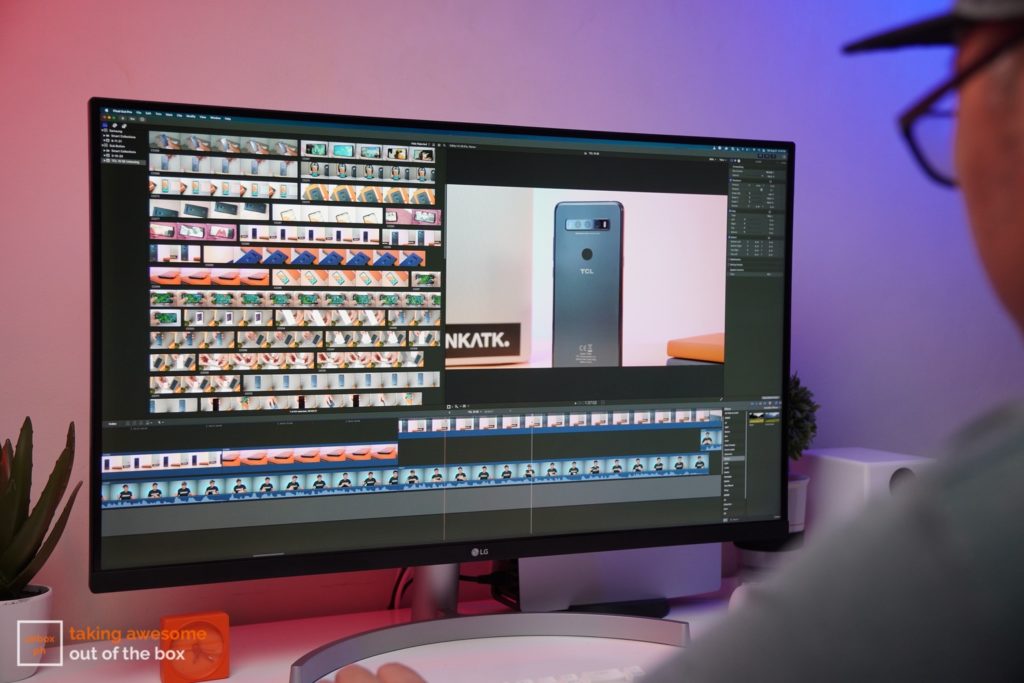 This means that you should be able to do some decent color work here but if your job does rely on this heavily and you need something even more accurate, the brand does have a ton of other options that may be a better fit for you.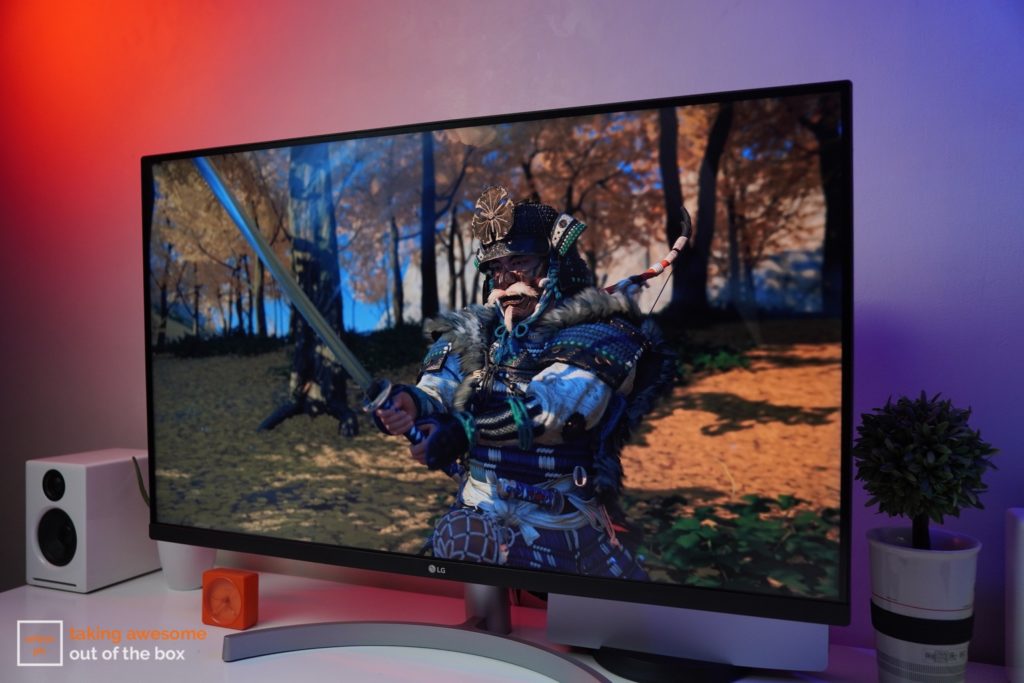 In terms of hooking this up to the PlayStation 5, it's a pretty good pairing and I loved being able to jump back in Ghost of Tsushima Director's Cut using this display. I appreciated how the higher contrast that VA panels bring gave a lot of depth to the environments especially when you transition from open fields to more wooded areas. You can lighten shadows by delving into the Black Stabilizer in the settings if you feel they're too dark though. I know that VA panels lose out to IPS displays when it comes to viewing angles but they were pretty good here.
As mentioned you do have HDR support on this monitor but it is rather middle of the road and, like I mentioned earlier, you are locked at 60Hz for the refresh rate and you only have an HDMI 2.0 port so it does slightly misses the mark for something that's marketed to "boost the new era of console gaming" on their website.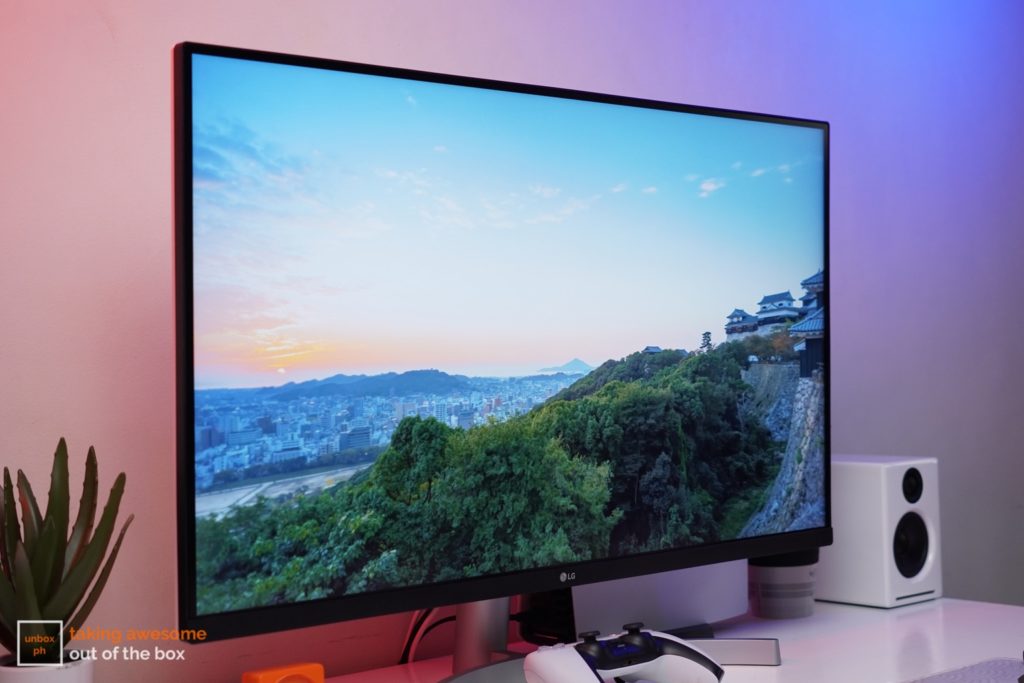 I should also mention that you also get features like Super Resolution in the OSD to add a bit of sharpness to the content you're watching. This might be helpful to add a little crispness when you watch 1080p content on YouTube but it's one of the things that is buried in the settings so I didn't up using this feature apart from testing it out to see what it could do.
By the way, you also get a pair of 5w bottom-firing speakers on the LG 32UN500-W. They'll do in a pinch but I wouldn't push them passed 80 and highly suggest that you use the audio jack on the back to connect to either a pair of headphones or a better sound system.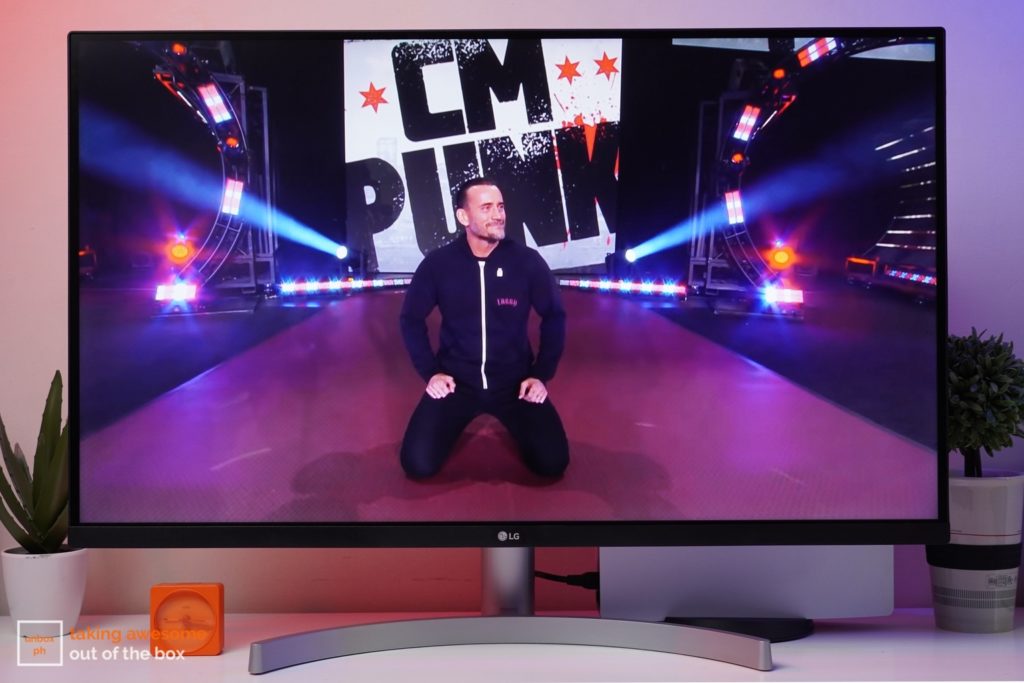 Wrap Up and Conclusion
While I genuinely enjoyed my time with this monitor, it didn't really have stand out features that makes it a clear choice for specific needs. Gamers are going to want higher refresh rates and better response times, while creatives may enjoy the UltraWide alternatives from the brand that sport better color accuracy. LG's own website kind of hits the nail on the head here where it says that it provides decent image and sound. It gets the job done but I feel the 32UN500 gets lost in the shuffle with their offerings.
The thing though is that this would have been a really great deal if it weren't for its local pricing. As of writing this article, the LG UltraFine 4K Monitor 32UN500-W is priced at Php  28,259 on Lazada (the original SRP is Php 31,399) but is listed at nearly half the price at around $350 in their US site. We understand that there's taxes and duties at play here but you do have reviews that say that it's an affordable entry into 4K and if LG Philippines is able to match or get closer to that price tag then this would be a great option for those looking for a massive 4K monitor that they can use for both work and play.
LG UltraFine 32UN500 Review Price Philippines
The LG UltraFine 4K Monitor 32UN500-W in this review is priced in the Philippines at Php 28,259 on Lazada.