The Land Transportation Office (LTO) has opened another licensing center in Metro Manila. It is expected to reduce the volume of clients in nearby licensing centers.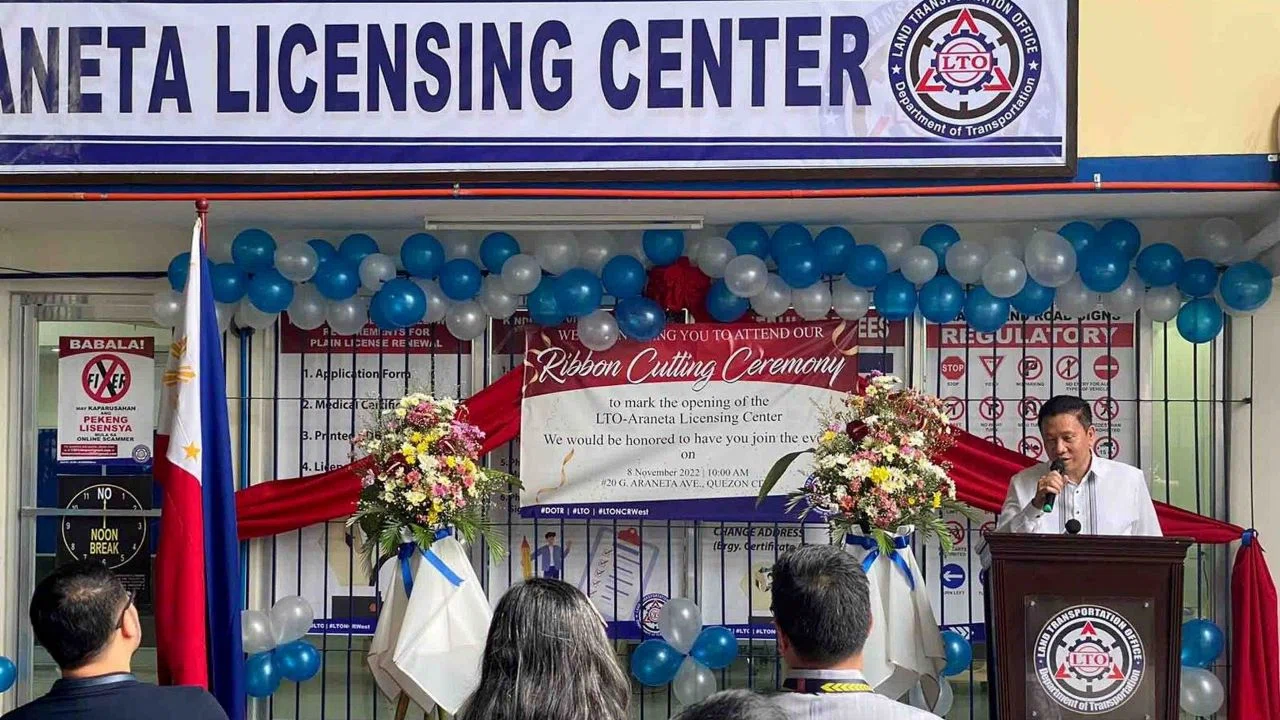 The Araneta branch is the sixth LTO licensing center. It is located at #20 G. Araneta Avenue, Barangay Sto. Domingo, Quezon City. It caters to motorists applying for a student permit, new driver's license or those renewing their current license. It is open from Monday to Friday, from 8:00 AM to 5:00 PM.
The opening was led by LTO chief Teofilo Guadiz. According to him, the licensing center would not only bring government service closer to the public, but would also comply with standards to ensure the safety of motorists.
"I expect from you the strictest standards in the issuance of driver's licenses. We have set up some goals, we have set up some expectations," he told employees of the newly opened LTO licensing center.
The opening ceremony was also attended by LTO National Capital Region West director Roque Verzosa III. In his message, he said that they hope to provide affordable, accessible, comfortable and safe transport services for motorists.
In the said event, Guadiz admitted that the agency is still facing challenges in ensuring that motorists are educated in road safety laws to curb the number of accidents.