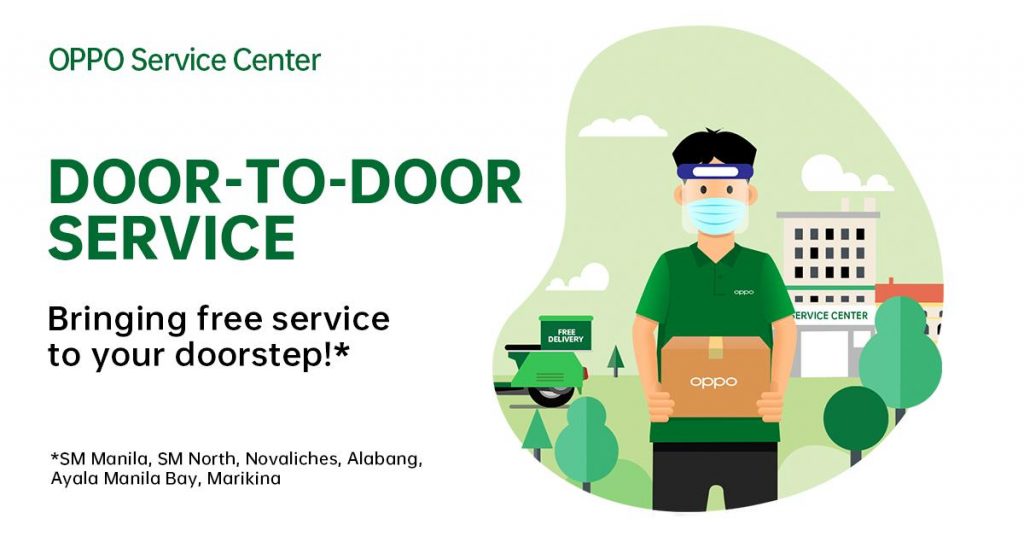 OPPO has opened a door to door repair service, as you can now get your new OPPO smartphone repaired without having to bring your phone to a service center yourself. The new door-to-door repair service is now available to customers in the greater Metro Manila area, as well as some areas to the south.
Specifically, the service is open to customers in SM Manila, SM North Edsa, Novaliches, Alabang, Ayala Manila Bay, and Marikina.
Having someone grab your phone for you to take to the service center is a godsend, especially considering that we're still in the midst of the COVID-19 pandemic. A quick visit to the mall to drop off your phone means you're still interacting and facing a large number of people even if you take every anti-social precaution possible, which is obviously not ideal in our current environment.
"OPPO is always finding ways to cater to the needs of our smartphone users. Our latest service is part of our commitment to give OPPO users the best after-sales service that we can offer especially during this trying time by bringing safety and convenience to their doorstep, " says Mr. Aaron Guevarra, Assistant Aftersales Director of OPPO Philippines.
While the service is for Metro Manila for now, we hope that OPPO opens up this initiative to more cities in the provinces like Cebu and Davao. We're sure a lot more customers wouldn't mind getting their phones picked up at home to get repaired and not having to step out to do it.
To find the nearest OPPO service center near you, you may check here. To book a service or repair, first, call or message your nearest OPPO service center, once confirmed, an OPPO representative will then proceed to collect, repair, and return your gadget. Customers will be assisted throughout the process.