Sam is about to make you forget all about Bixby. A visual arts production house dubbed Lightfarm has made a brand-new virtual assistant for Samsung named Sam, replacing the company's long-running and quirky sounding Bixby.
Lightfarm has published several photos and renders of Sam, and we're definitely getting uncanny-valley Battle Angel Alita vibes from it. Aside from that though, the new render looks pretty good, then we're not exactly sure if a company like Samsung would go for the, uh, unique art style that Lightfarm has shown.
Aside from the renders, Lightfarm has also provided a short test clip of Sam in action. 
Lightfarm is a multi-award-winning visual arts production house recognized by Cannes and is a winner of the LIA Grand Prix. But unless Samsung is looking to surprise the tech industry with an unannounced re-imagining of one of the core components of their products, we're going to assume that the Samsung Sam character was made by Lightfarm by their own volition, and as more of a "hey look what we did for your product" than an actual announcement from the brand. Take note though that they acknowledged Cheil Agency as one of their collaborators for the project, which is an advertising firm under the Samsung group, so we could be wrong there. For the record, Samsung has not announced Sam as an official character for them, nor have they dropped any hints that they'll be replacing Bixby.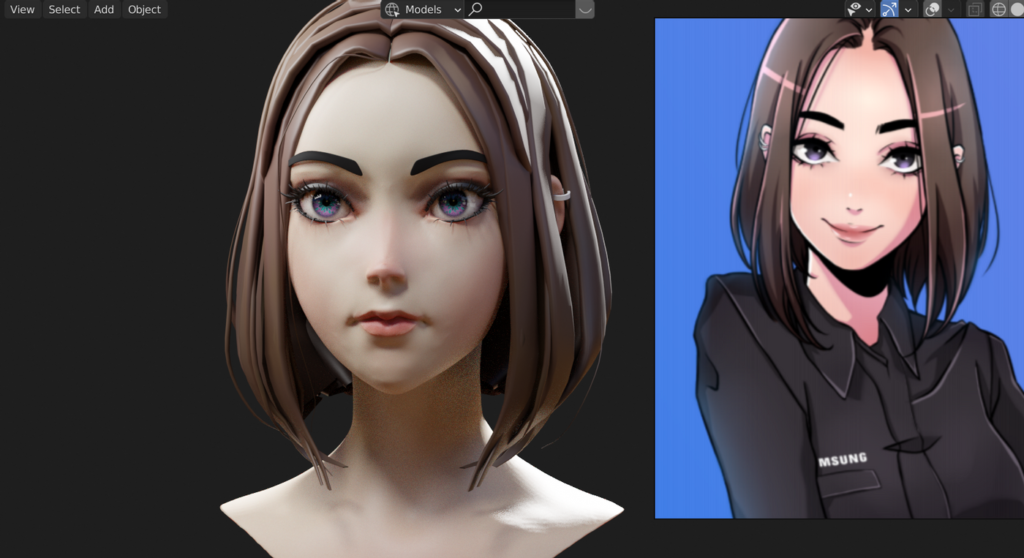 Here's Lightfarm's take on it:
"Throughout the process, the team devoted itself to developing realistic materials, mainly for the character's hair and clothing, so that Sam appeared aesthetically pleasing. Sam was an incredible partnership between the Cheil Agency and Lightfarm, and we are thrilled to be part of this project!" Lightfarm said of the project.
The company's non-conversational voice assistant, S Voice who pre-dates Bixby was retired in June 2020. Bixby on the other hand has been present on Samsung devices since its launch on the Galaxy S8.
Source: 1